You told your new man you could "throw down in the kitchen," but you can barely throw water into a pot. Grandma refuses to help with any cooking this Christmas, since "no one appreciates her enough." Maybe you're just looking to take on a new activity with friends for the holidays. Or go on a lovely date. Or are wanting to try a new Christmas recipient. Whatever reason it may be, you're here…and we got you covered like always.
This December, bake your way into the hearts of the ones you love with 5 of the best spots to take a baking class.
They're Grandma-approved!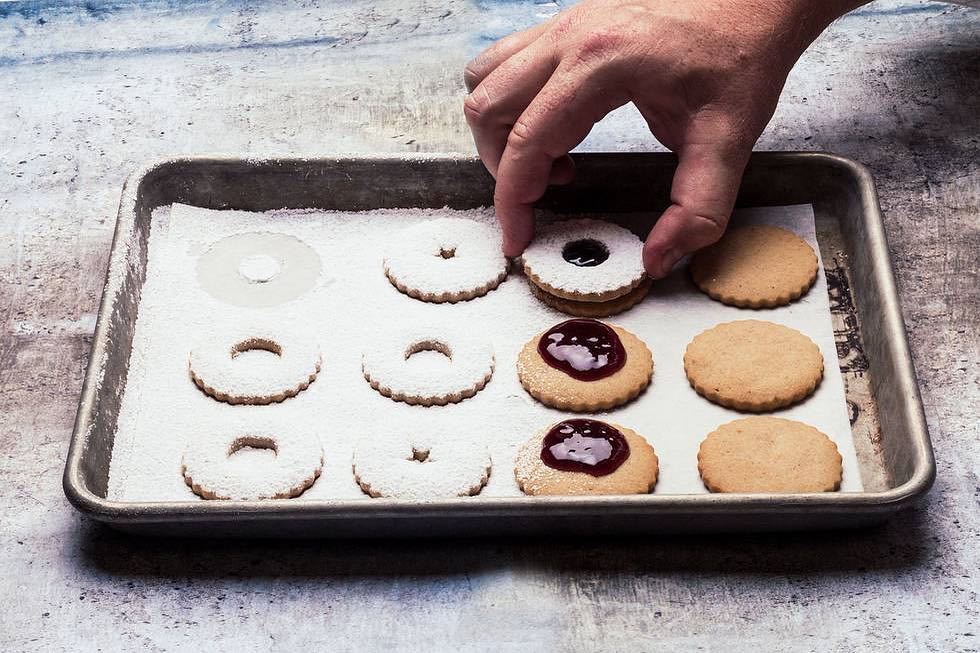 141 West Jackson Boulevard 
Classified as one of the most notable cooking establishments, Cozymeal is an elegant and fun place striving with their versatile cuisine options and cooking sessions exclusive to your needs-whether you're doing a girls night out, a date night, something with the family, or if you're just by yourself. It's a great experience, with experts chiefs who provide in-depth techniques and a confident knowledge of food.
Pricing & options here.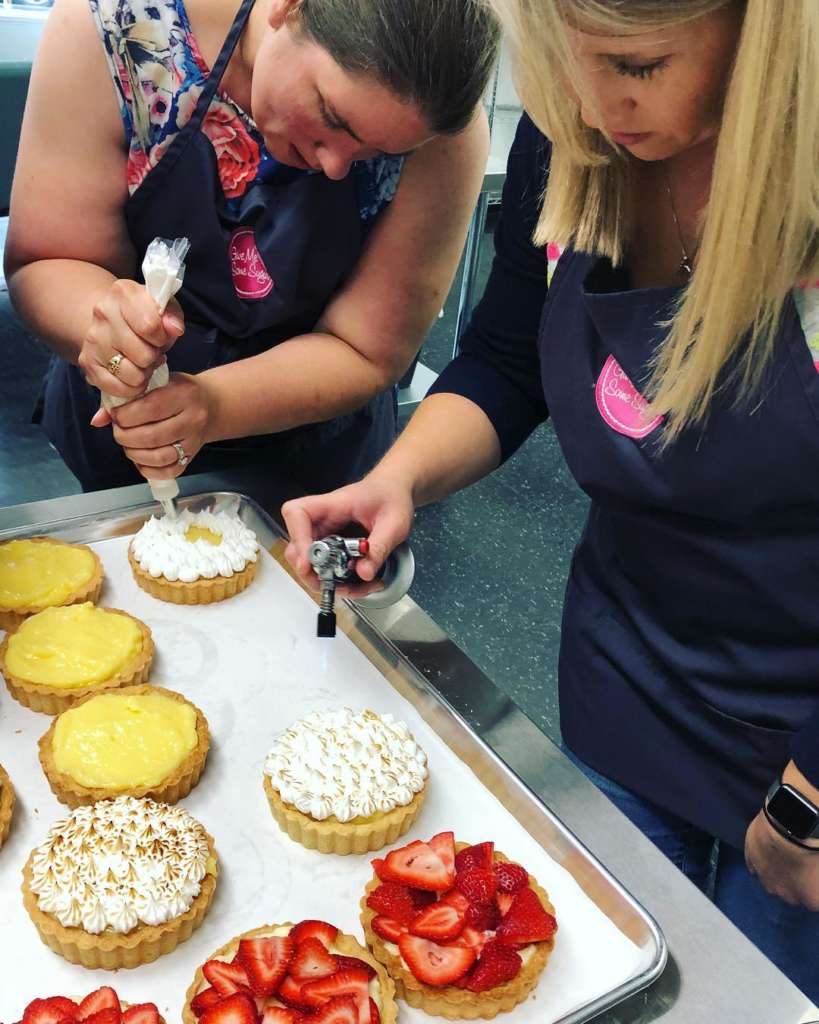 2205 West Belmont Avenue
Sweets are their specialty at this baking school located in Chicago's historic Roscoe Village neighborhood. Give Me Some Sugar has all the dessert options you didn't even know existed. Take a look at their wide, colorful baking options such as their Basic Cake Decorating workshop, Christmas Cookie Decorating, Candy Bars from Scratch, Edible Ornaments, Gingerbread House, and Breakfast Pastries classes.
So many awesome choices! Santa's definitely marking your house as a favorite.
Pricing and options here.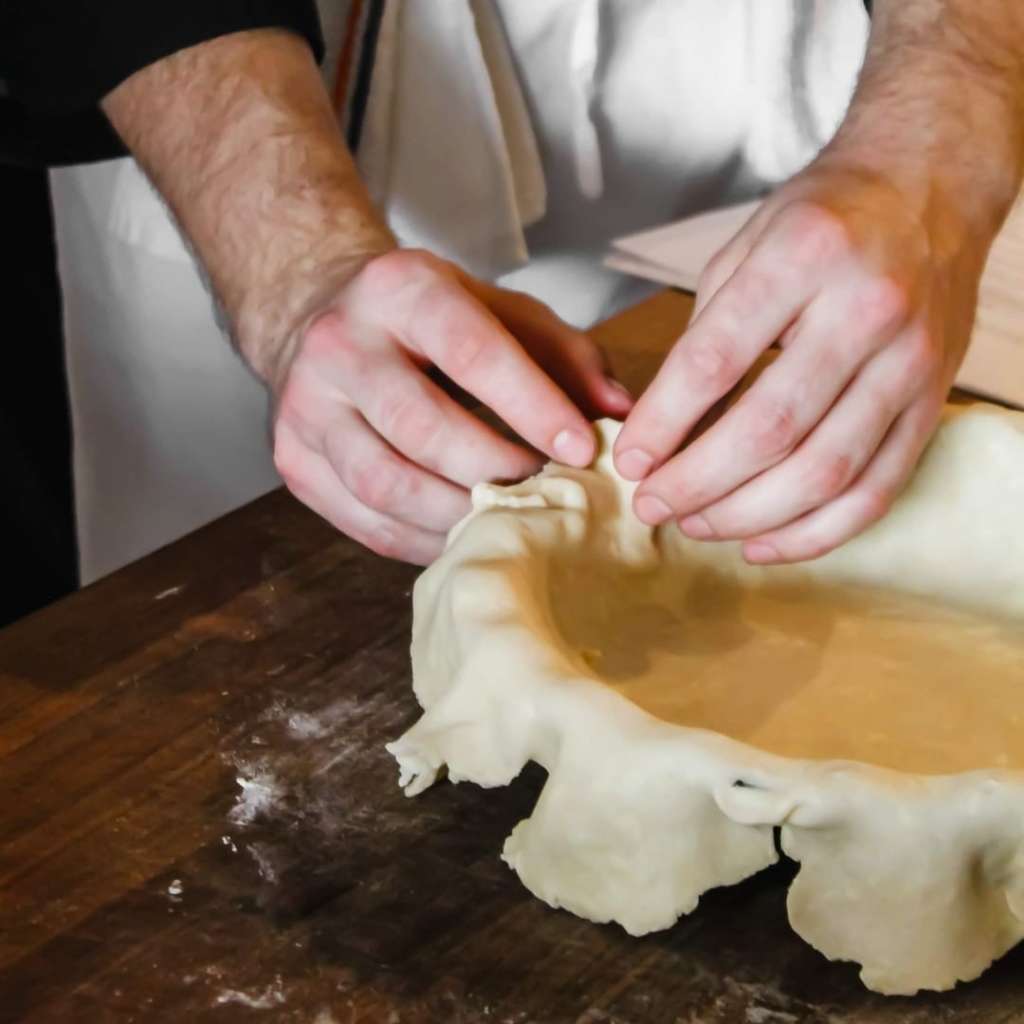 4747 North Lincoln
Located in Lincoln Square, The Chopping Block is a lovely operation that continues to gain attention around the country. They offer an intimate, hands-on teaching that places them in high favor with their customers. If looking for recurrent classes, intensive boot camps are held as well.  Register now for their Fun 'n' Fancy Holiday cooking class, where they will be making many fanciful sorts of cookies such as their Brown Butter Pecan Cookies with Caramel Drizzle, and PB & J Thumbprint Cookie.
Side note: They offer wine classes too (wink, wink).
Pricing and options here.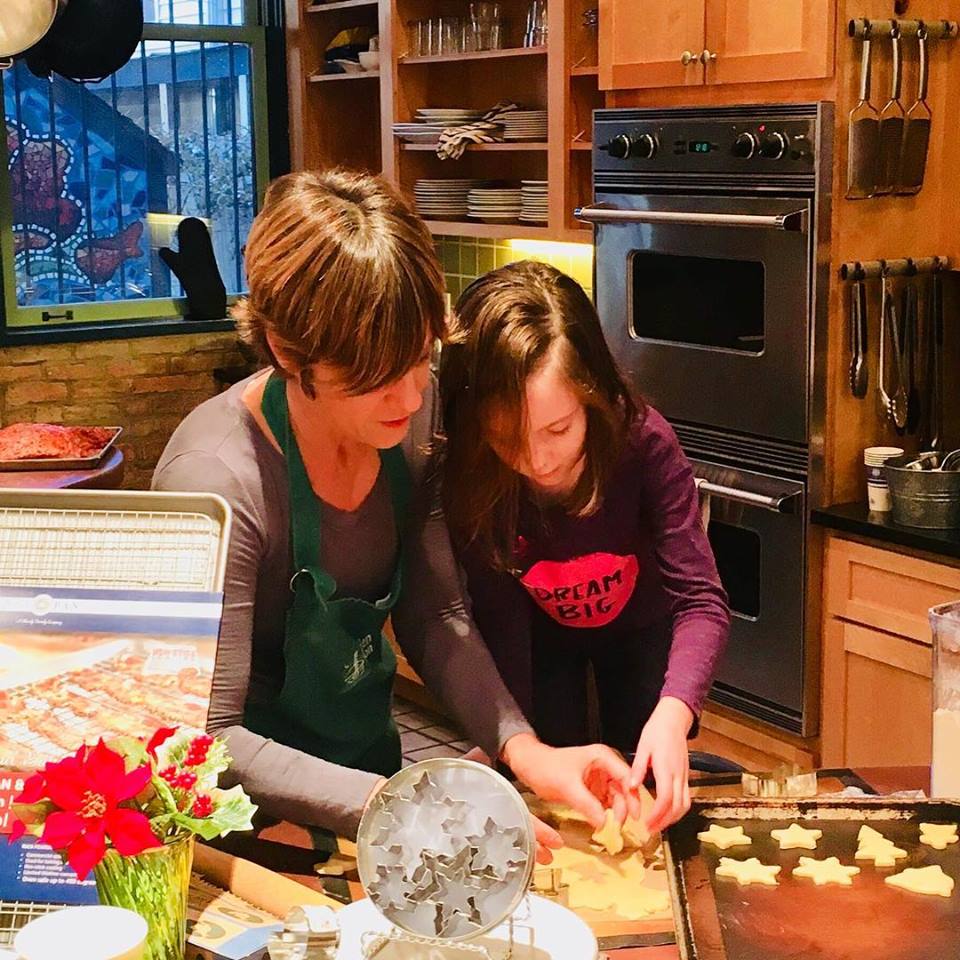 5047 North Clark St
The Wooden Spoon is a charming, family-owned cookery that supplies Andersonville with baking sessions and a wide selection of quality cooking essentials and gadgets at an affordable price. They have a great atmosphere to learn, and you can even hold private parties and choose a dish amongst a menu of various options. Catch this month's cooking class, Holidaytini, that teaches you to make Cream Stuffed Chocolate Cupcakes, Dreamsickle Martinis, and more.
Pricing and options here.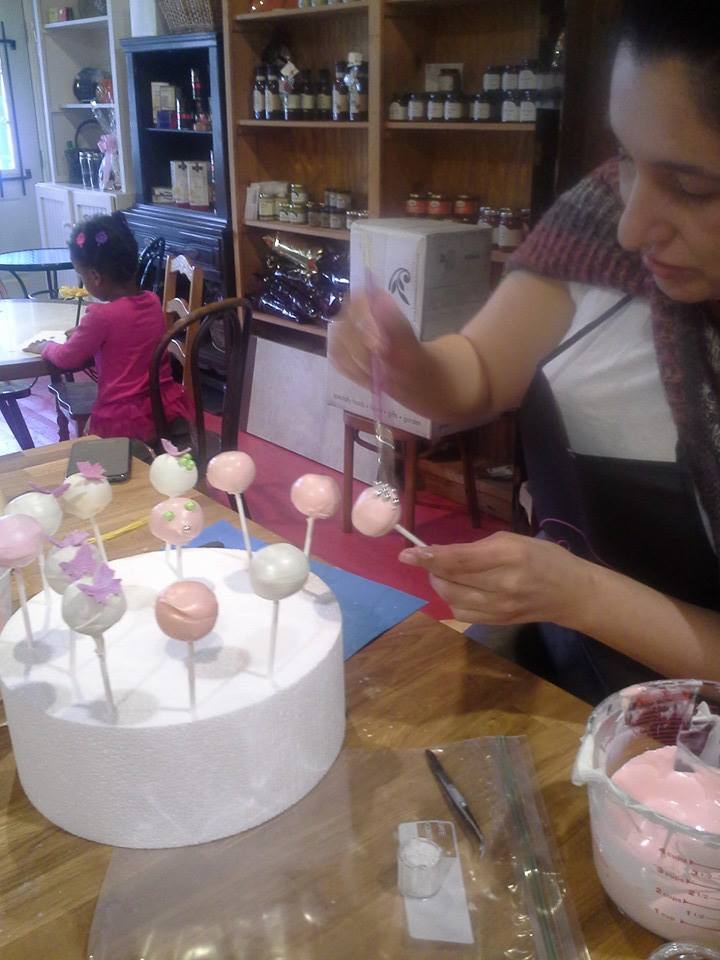 1741 West 99th Street
There are some fun holiday classes happening at the snug baker shop. With it's inviting aura, Cakewalk Chicago teaches you the intricate craft of baking and decor. They also serve as a retail shop, so you can grab baking supplies on your way out. Upcoming classes include the Family Ginger Bread House Build, Vegan Roll Out Holiday Cookie, and even a Kwanzaa Candy Making class where you create suckers, Caramel Pecan turtle, and other sweet treats.
Pricing and options here.
Know of any holiday baking classes this December? Let us know below!