Hey Alexa, play "Firework" by Katy Perry because we're about to dive into one of the best holidays of summer, the Fourth of July. After all, is there anything better than celebrating that summer halfway point with the sizzle of the grill and a spectacular firework show? That's why we're rounding up some of the best places to see 4th of July fireworks near Chicago. Are you ready to get your fair share of pyrotechnics and sparkly explosions? 
600 E Grand Ave, Chicago, IL 60611
The grandest Fourth of July fireworks display across Chicago is back again this year with a celebratory Hilton Fireworks show on Saturday night. On July 2nd, catch Chicago's firework show exploding with red, white, and blue, festive music, and tons of awesome viewing spots. If you're lucky enough to get a ride out to the Playpen or have booked your room at Sable, take advantage. The rest of us will likely be watching from the steps at the Planetarium, North Avenue Beach, or along the expanse of LSD. No matter where you choose to view it in awe, we know that Chicago's fireworks never disappoint! 
500 W Bryn Mawr Ave, Roselle, IL 60172
On July 3rd, head out to the quaint suburb of Roselle. Not only will this town be taking part in blowing off some fireworks to celebrate America, but Roselle is also celebrating their centennial anniversary as well, which makes this year extra special. The celebration begins at 7:30 PM with food trucks from local hot-dog stand Doctor Dogs, Aunt Tina's, and Dairy Queen, as well as live music. The fireworks display itself takes place at Lake Park High School's West Campus (go Lancers) and is set to the most patriotic tunes you can find. God Bless the US, baby.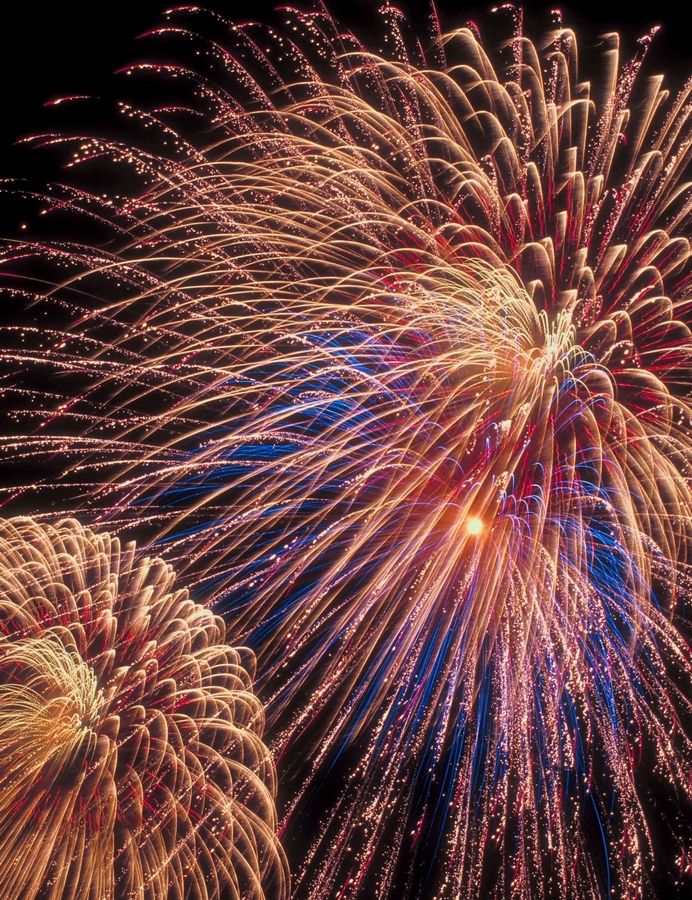 Hamilton Lakes Dr, Itasca, IL 60143 
Just a stone's throw from Roselle is another scenic little suburb, Itasca. If you haven't heard about Itasca's wildly popular fireworks spectacular, we suggest making the short trip out west and taking in all the sights and sounds this Fourth of July fest has to offer. Not only are there fireworks, but special musical guest Randal Hall (formerly of Lynyrd Skynyrd, ever heard of them?) will be joining popular Chicago-based cover band, Maggie Speaks, to perform some of the most popular songs that come from this legendary band like "Free Bird", "Sweet Home Alabama", and "Call Me the Breeze". I, for one, cannot wait.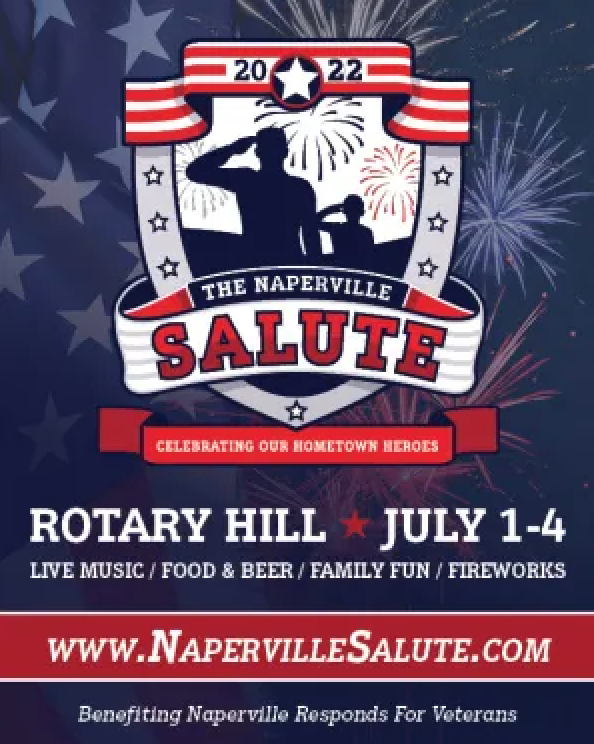 Rotary Hill, Naperville, IL 60540 
We all know that Naperville is one of everyone's favorite suburbs, but did you know they also host a four-day "Naperville Salute" during Fourth of July weekend? The event is hosted by Naperville Responds for Veterans, a 501(c)3 non-profit, who raise money and donations for Veterans and their families.
Their work allows veterans are able to receive home repairs and even full homes for a comfortable life after serving. Through the ticket sales of the event, Naperville Responds for Veterans is able to raise money to continue doing what they do best: helping their community. The event closes out with a fireworks display on the evening of July 4th. 
5 E Downer Place, Aurora, IL 60507
Being the second-largest city in Illinois, Aurora goes all out for the Fourth of July. Starting with a city-wide parade at 10 AM on the fourth, residents kick-off the celebrations early to pack in a day full of fun leading up to the main event: the fireworks. With the goal of living up to their "City of Lights" nickname, Aurora ends their Fourth of July celebrations with a massive fireworks display, two separate DJ shows happening simultaneously, and tons of space for people to gather, celebrate, and soak up a lively summer evening.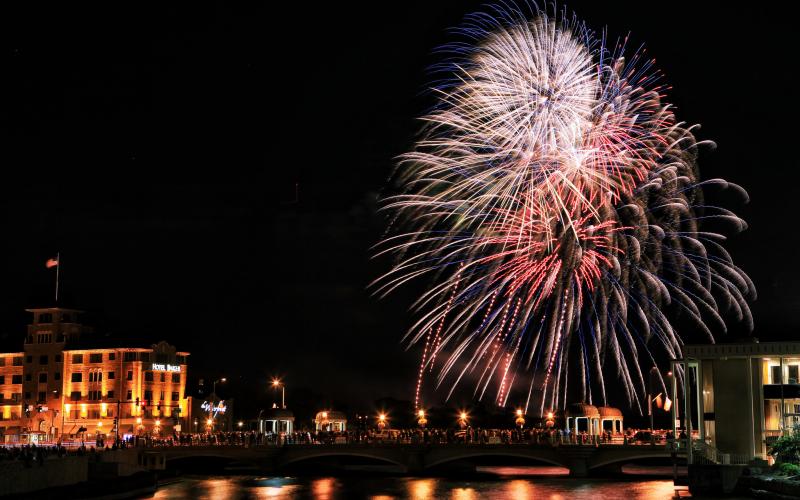 8 North Ave, St. Charles, IL 60174
So we know St. Charles is a bit west of the city, but we promise it's well worth it for the atmosphere and the fireworks. Nestled along the Fox River, not only does St. Charles have an awesome pyrotechnic display, but there's so much to do leading up to the big show. Dining along the water, biking the Fox River Trail, or just catching some rays with a picnic in Pottawatomie Park (that's where the fireworks take place, too), we can guarantee that any summer day, holiday or not, spent in St. Charles will leave you feeling relaxed. Lucky for you, the Fourth of July is the perfect time to take the trip. Dinner and a show, anyone?
800 Gillson Park Drive, Wilmette, IL 60091
If you're heading to the North Shore for the Fourth, make sure to add Wilmette's full-day Fourth of July activities to your agenda for the weekend. Kicking off on July 3rd with a 5K aptly named the "Yankee Doodle Dash" runners and walkers alike can get in the spirit of togetherness with some exercise, a food truck, and an adult refreshment (if you are over 21). Later in the day, the city hosts Fun & Fireworks at Gillson Park, featuring entertainment from the Blooz Brothers, Chicago's very own Jesse White Tumblers, and a breathtaking fireworks display to wrap up the night. 
Featured Image: Unsplash