At the time of this article, the Bears are 3-5, with a few stumbles and exciting games along the way. Truthfully, they look like a middle of the pack team. Their defense is respectable, but they haven't been timely, and the secondary has trouble generating turnovers. The offense can move the ball, but they can't seem to punch it into the end zone. Why then do we still have hope?
Here are 4 Reasons Why Da Bears Aren't Out of It Yet.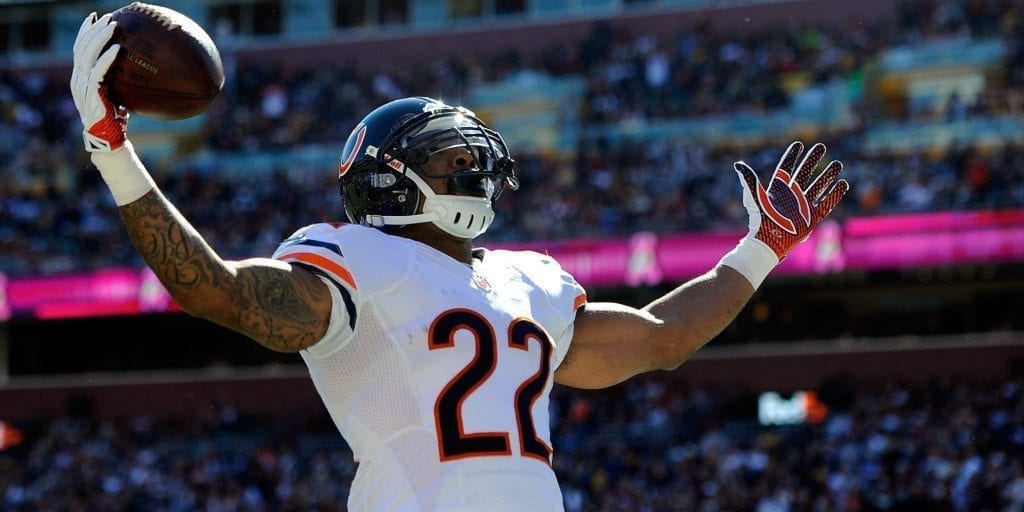 4) The Playmakers Will Be Back
The Bears have been pretty banged up all season, playing games without Jay Cutler, Alshon Jeffery, Matt Forte, Eddie Royal, Antrel Rolle, and Jermon Bushrod. While Forte & Royal remain out, the veteran playmakers are inching closer to playing each and every week. This will give the offense a much-needed boost. There's also a very slim chance that rookie WR Kevin White makes a return to the lineup near the end of the year. Is it likely? Probably not, but a chance is a chance.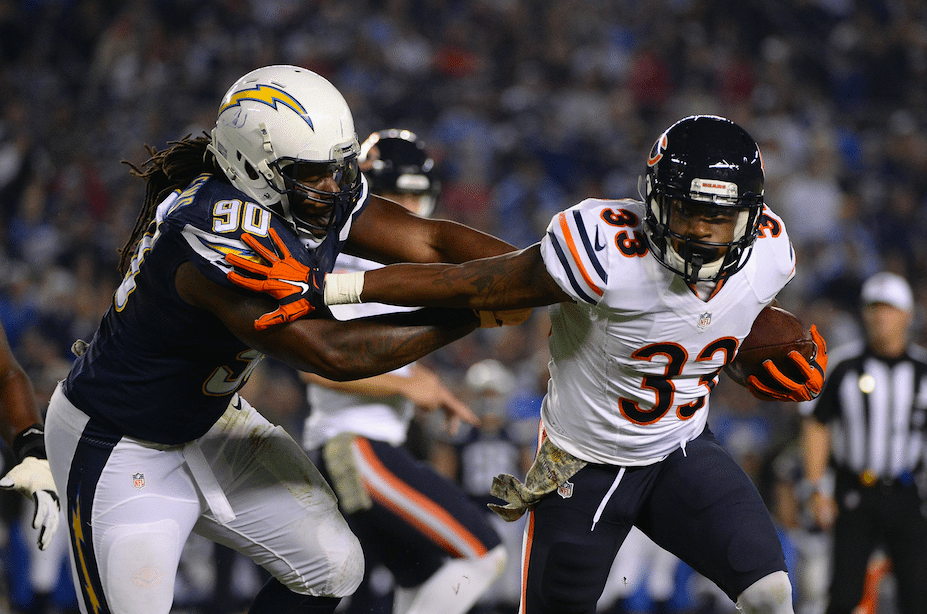 3) Jeremy Langford
One look at his drop on third down to seal the game in week 8 will remind you that the rookie still has some work to do, but on the flipside, Langford stole the show in the Bears first game without Matt Forte. The rookie tallied 142 all-purpose yards, a touchdown, and a two-point conversion. Among this was his diving 31-yard reception that caused many of us to jump off the couch in joy. (Someone spilled the salsa, too. It was a mess.) But it wasn't all about yardage either. The rookie showed that his pass protection is up to par as well, picking up blitzes all night long. While Forte's return date remains to be seen, Langford has shown that he can carry the load in his absence.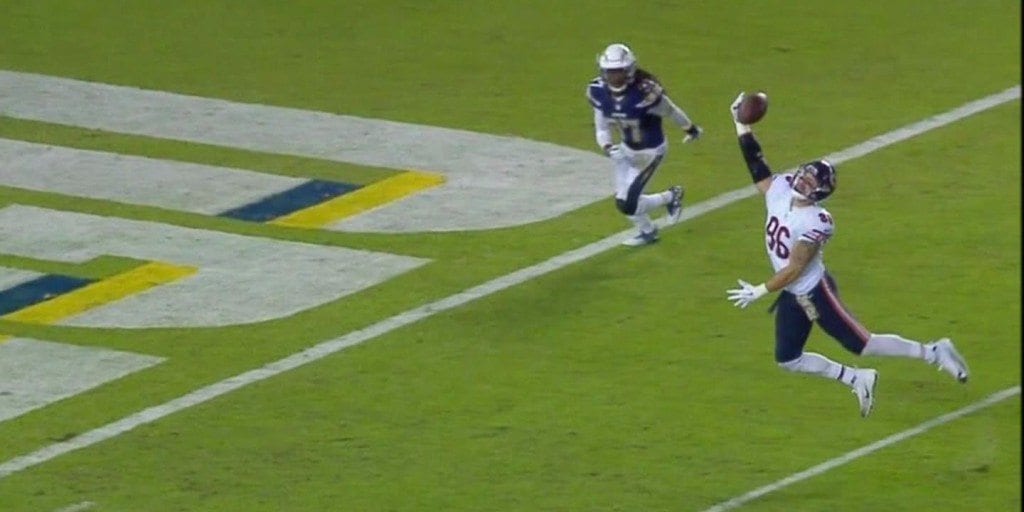 2) Coaching & Attitude
Watch one Bears game this year, and you see a completely different mentality prevailing over last year's version. Instead of shrugging their shoulders and giving up when things get tough this time around, the Bears have fought tooth and nail to take each game to the wire. There have been blowouts, sure, but Seattle and Arizona aren't pushovers (and Cutler didn't finish either of those games). The Bears have had a chance to win each and every one of their other outings, and that says a lot about how far they've come in such a short time. Hats off to the coaching staff for turning this ship around so quickly.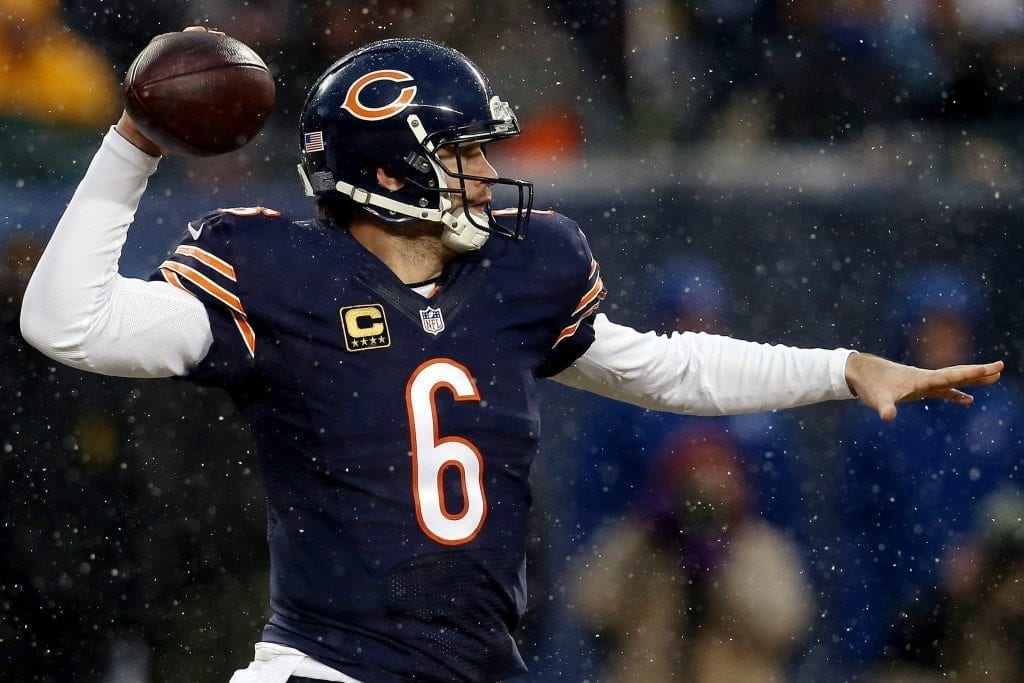 1) Jay Cutler
Can we officially start calling him Mr. 4th Quarter yet? Kristin Cavallari seems to think so, and frankly, we do too. This isn't the first time Jay has earned the nickname either, with Brandon Marshall referring to him as such after his second comeback victory in two weeks back in 2013. Cutler has 12 fourth quarter, game-winning drives since joining the Bears in 2009, the most in the NFL over that span. To top it off, three of them have come this year. Considering the way the defense gave away the game against Minnesota, this number could easily be four… out of just eight games. That's absolutely incredible. Sure, he's still prone to the inopportune interception, and he probably always will be, but Jay Cutler has come up big when the Bears have needed him.