Namely, where are the boots and when can we fill them with Glühwein?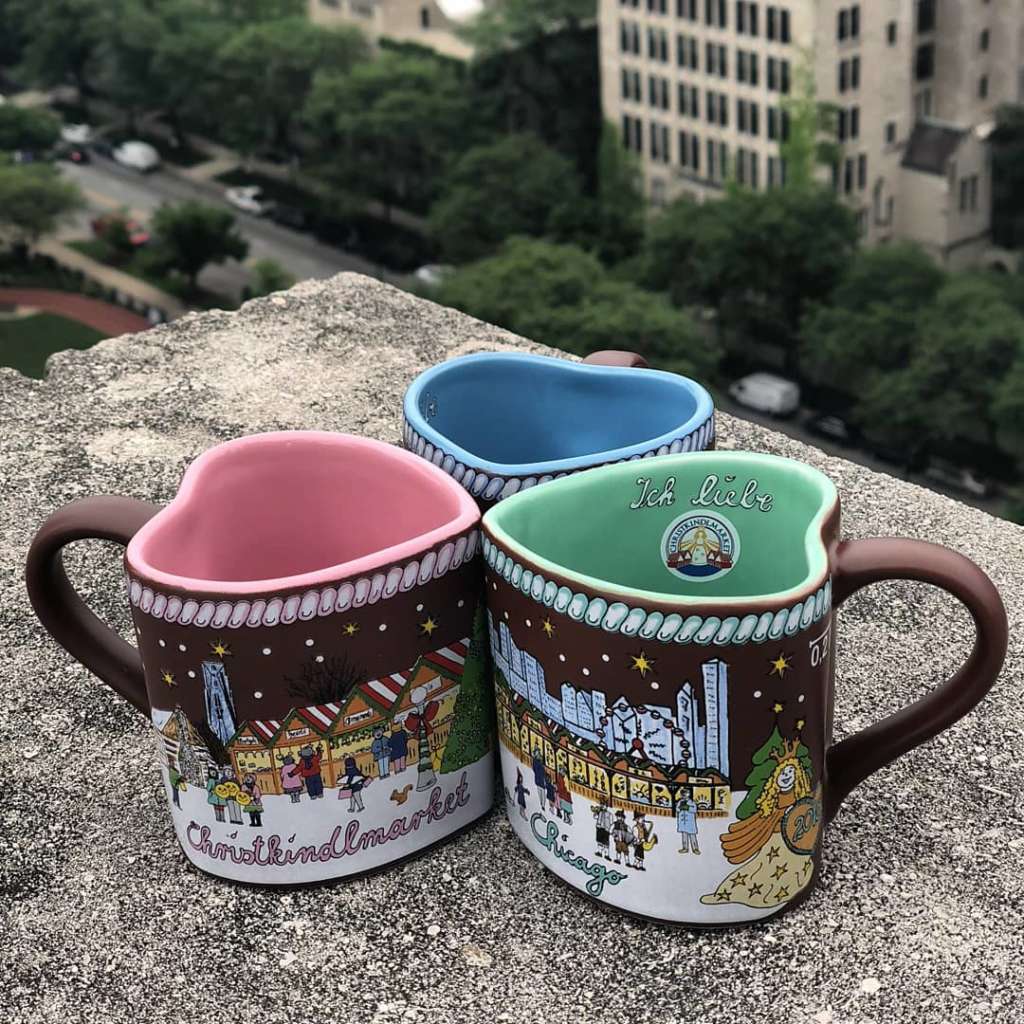 The annual Chicago Christkindlmarket has blessed our lives with boundless holiday cheer for over two decades now. But amidst all the mulled wine, cups of hot chocolate, and knick-knack adorned booths, one detail sticks out as the only true, fundamental metric by which any Chicagoan can gauge the sheer joy of the season, and that's the Christkindlmarket mug.
Yes, each and every November, the city's jolliest-tradition appears to us in the form of a holiday-motif adorned mug. Over the years we've seen the vessels take the shape of everything from a snowman to a knit cap. Though none, of course, have become so synonymous with the market itself as the boot mug, whose shape has found its way into your mom's kitchen cabinet since as early as 2005.
This year, replacing the fan-favorite boot mug is no snowman or any other classic, winter-themed bauble. Nope, for 2018, the Christkindlmarket has unveiled…….heart shaped mugs.
The new look – supposedly inspired by German gingerbread or something – has been met with an understandable tinge of criticism. And while we at UrbanMatter don't particularly dislike the market's new digs (c'mon guys, they're cute), what can we say, people looooove them some boot mugs.
For more information on the Chicago Christkindlmarket, and their mugs, head here.