Just in time for Valentine's Day.
OpenTable has released their list of the 100 Most Romantic Restaurants in America for 2016, and Chicago has made its mark with a couple of the top spots. Lincoln Park's Geja's Café and Streeterville's Les Nomades were the top choices from Illinois.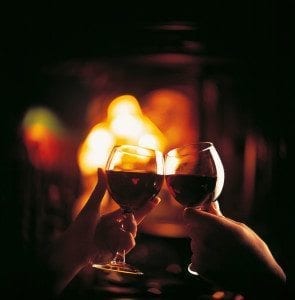 Two out of the top 100 might not sound like much, but when you consider that 20,000 restaurants from around the country were rated in the study, it's actually quite a feat to land a couple amongst the most romantic in America.
The fondue-based Geja's Café features a four-course fondue dinner that starts off with their famous cheese appetizer. The venue's romantic elements consist mainly of their extensive wine list, cozy atmosphere, and nightly flamenco & classical music. Of course, the menu doesn't hurt their cause either.
Les Nomades prides itself on offering "a fresh expression of French cuisine," and they do so with unparalleled execution. The quaint, townhouse-looking restaurant is tucked away in the Gold Coast, and its quiet atmosphere lends to the most romantic title perfectly.
With more than 5 million restaurant reviews taken into account from verified OpenTable diners, the report rated restaurants based on exceptional ambiance and romanticism. The reviews were collected from December 2014 to December 2015.
Popular themes included American and French cuisine, Italian restaurants, and steakhouses.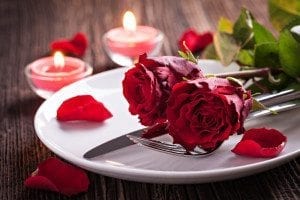 The rankings are issued in alphabetical order, so we can't tell you exactly where the two locations placed. Still, if you're still looking for some last-minute Valentine's Day plans, you may have found your answer.
California had a stunning 15 winning restaurants, while New York and Virgina had eight each. Colorado had seven while Arizona, Florida, and Texas all had six. 33 states were represented in the rankings, with 17 of them failing to register a single romantic restaurant in the top 100. You can view the complete study at OpenTable's Blog.