Summertime in Chicago will (almost) make you forget about the winter season. The ability to run along Lake Michigan, walk through Millennium Park, or go to a nearby rooftop bar and restaurant are just a few things that help make summertime in Chicago great. Take advantage of the warmer weather by expanding your horizons at the best rooftop bars and restaurants in Chicago.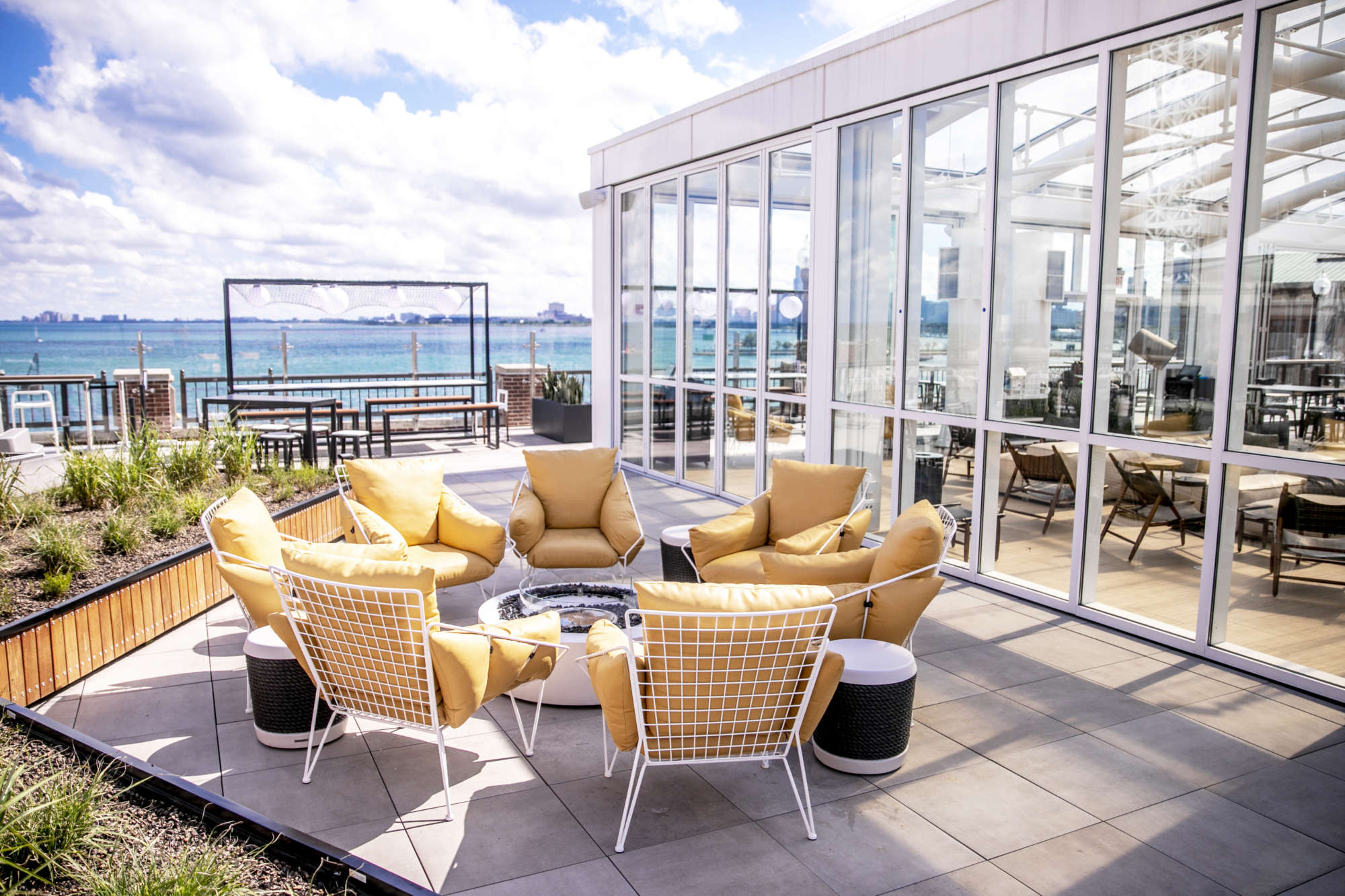 1000 East Grand, Chicago, IL 60611
At Offshore, the nation's largest rooftop bar, you will find a food and drink menu that will satisfy all cravings. This rooftop restaurant and bar offers stunning panoramic views of the Chicago skyline.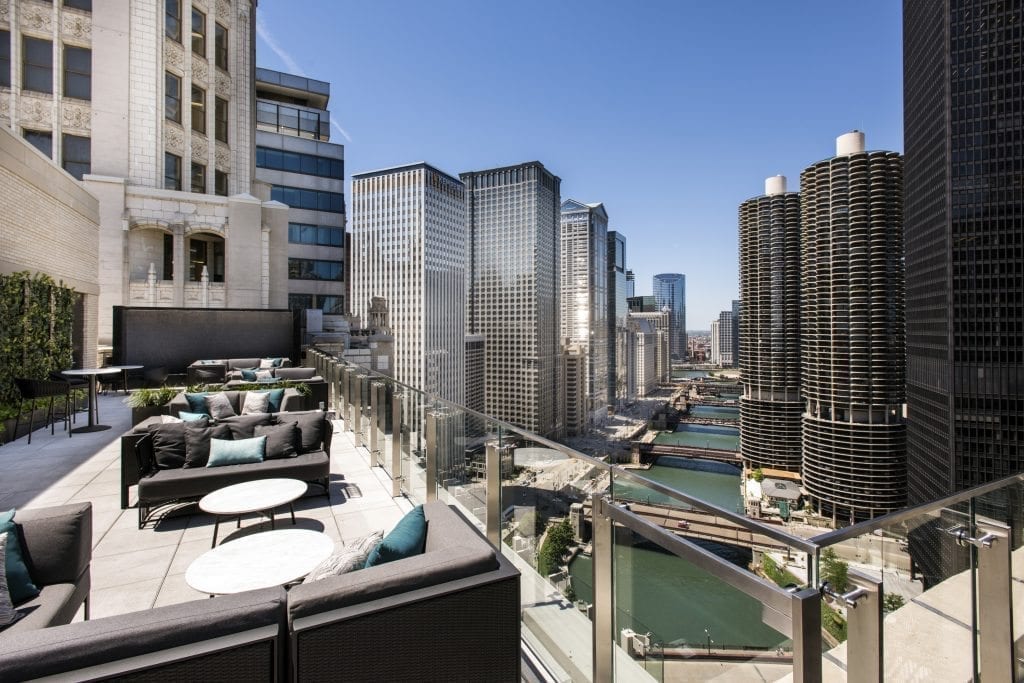 85 East Wacker Drive, Chicago, IL 60601
LondonHouse Chicago is considered one of the city's most premier rooftop bars. Here you will take in stunning views of the city along the Chicago River while being able to enjoy premium cocktails and food.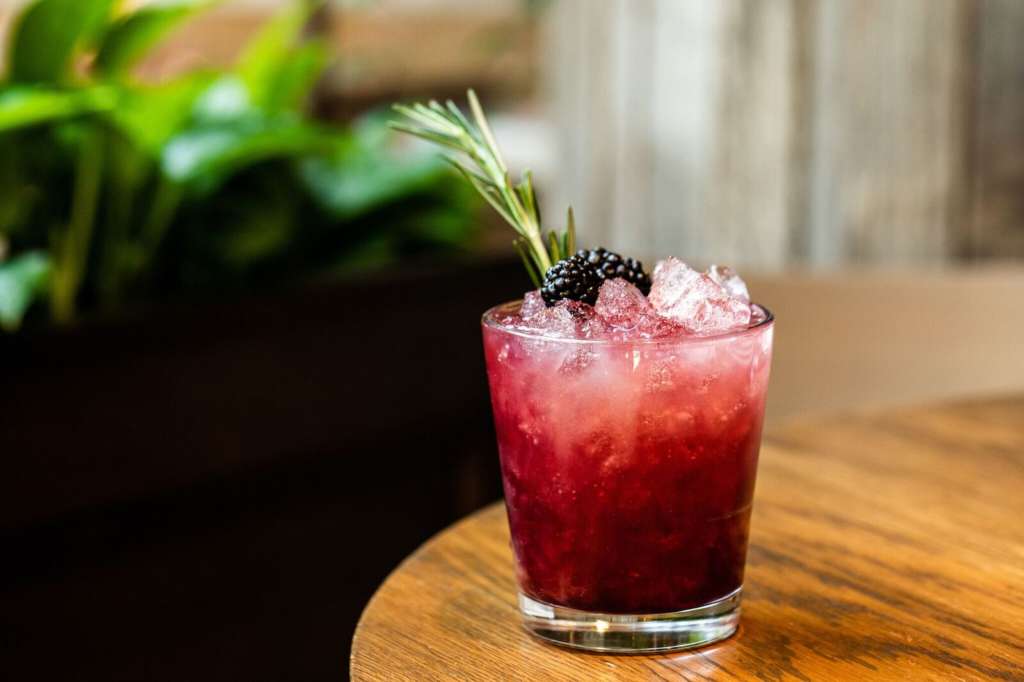 302 North Green Street, Floor 3, Chicago, IL 60607
In the middle of Chicago's historic Fulton Market lies Aba. This Mediterranean inspired rooftop restaurant and bar in Chicago is a great place to visit if you want to sit back and relax while taking in the stunning views of Chicago's infamous skyline.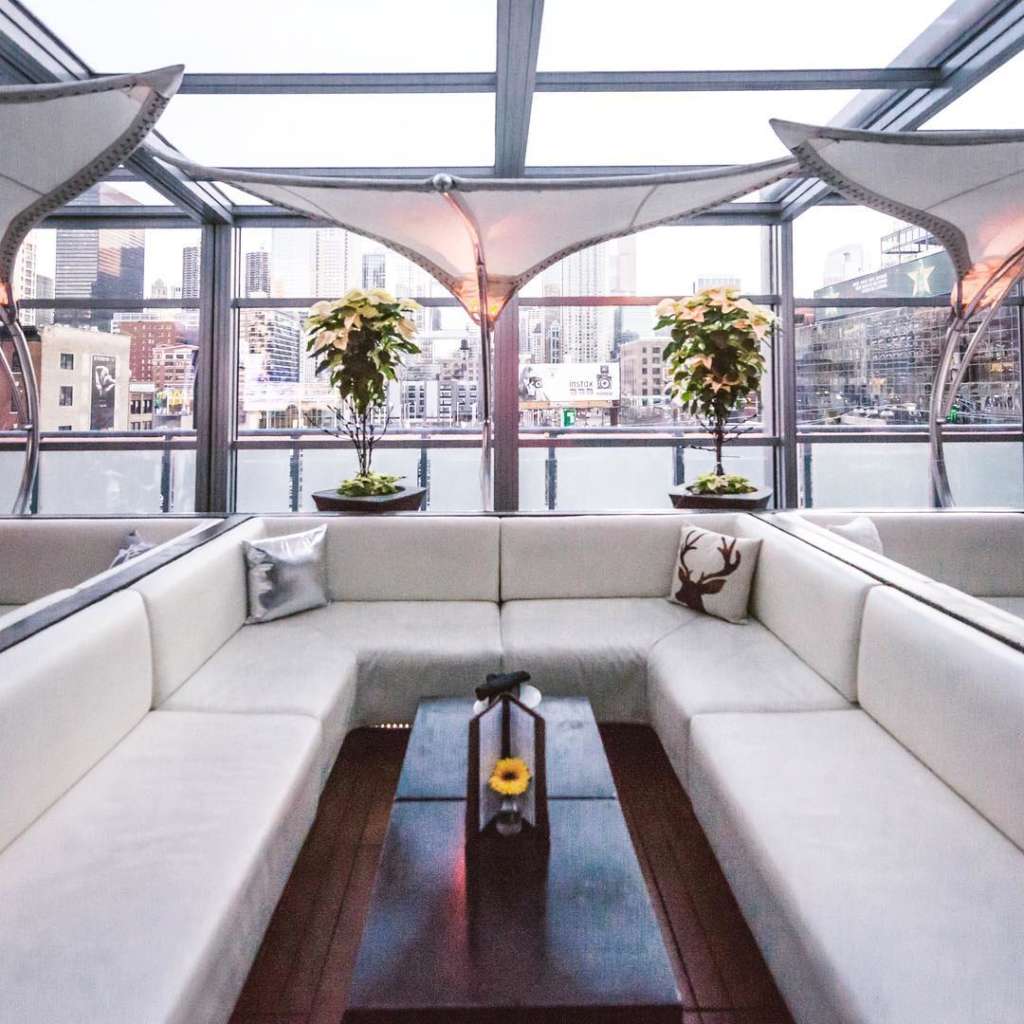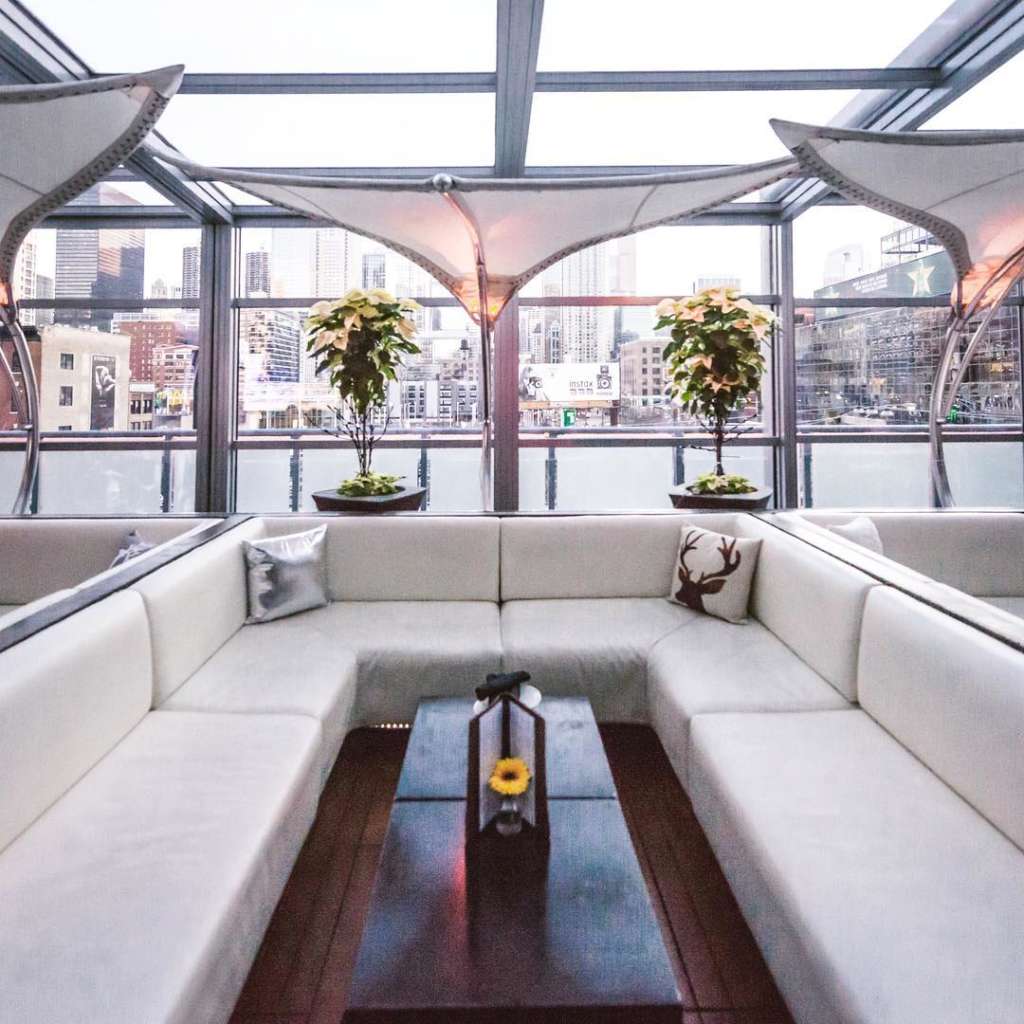 127 W Huron St, Chicago, IL 60654
Whether you want to get a delicious cocktail after work or enjoy some Sunday brunch, the IO Godfrey has you covered. The best part is you will not find a bad seat in the house at this rooftop bar. 
---
View the Best Frozen Drinks for Summer in Chicago
Trying to beat the heat? View our list of the best frozen drinks for summer in Chicago.
View the Best Frozen Drinks for Summer in Chicago
---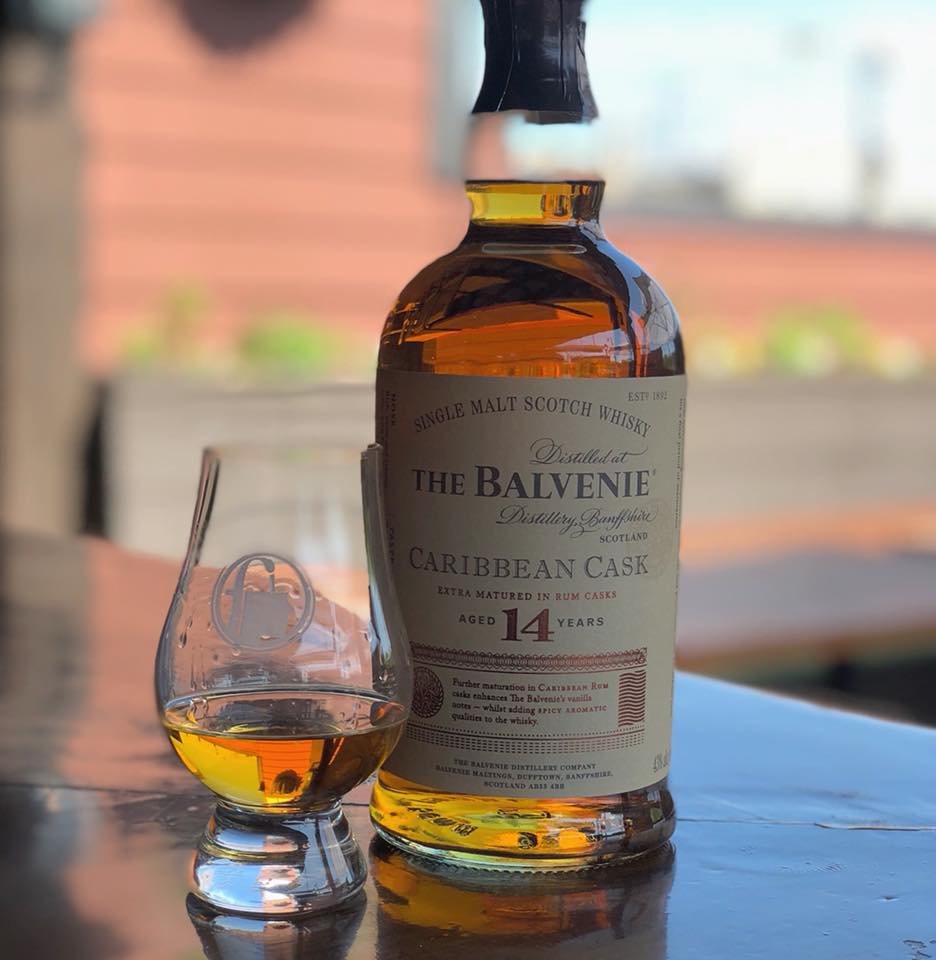 1966 West Montrose Avenue, Chicago, IL 60613
If you're looking for the best rooftop bars in Chicago that offer craft beer or exquisite bourbons and whiskeys, we recommend visiting Fountainhead.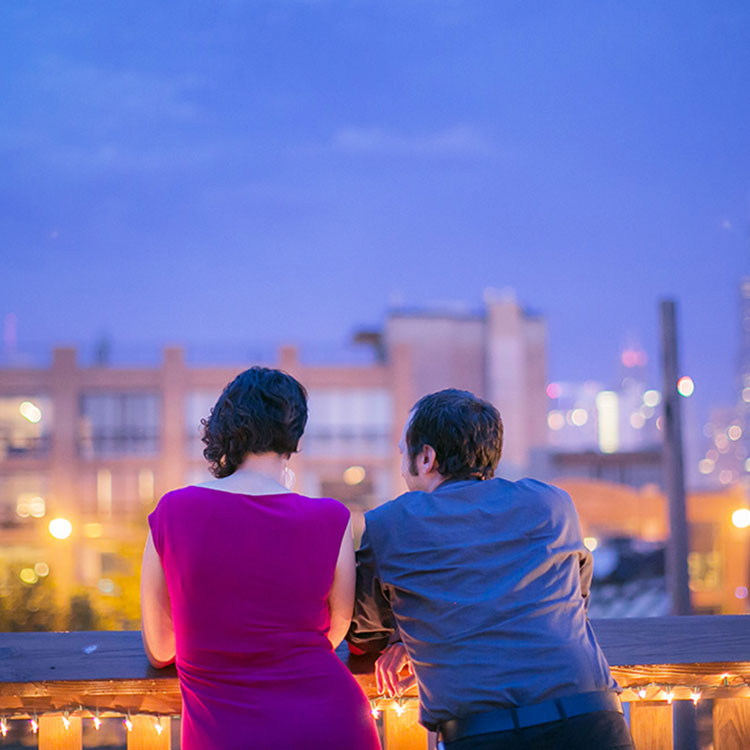 1375 West Lake Street, Chicago, IL 60607
The rooftop patio and bar at the Bottom Lounge is the place to go if you are looking to cut it loose after a long week. Just so long as you follow the sign that leads you to the rooftop filled with beers, booze, and burgers.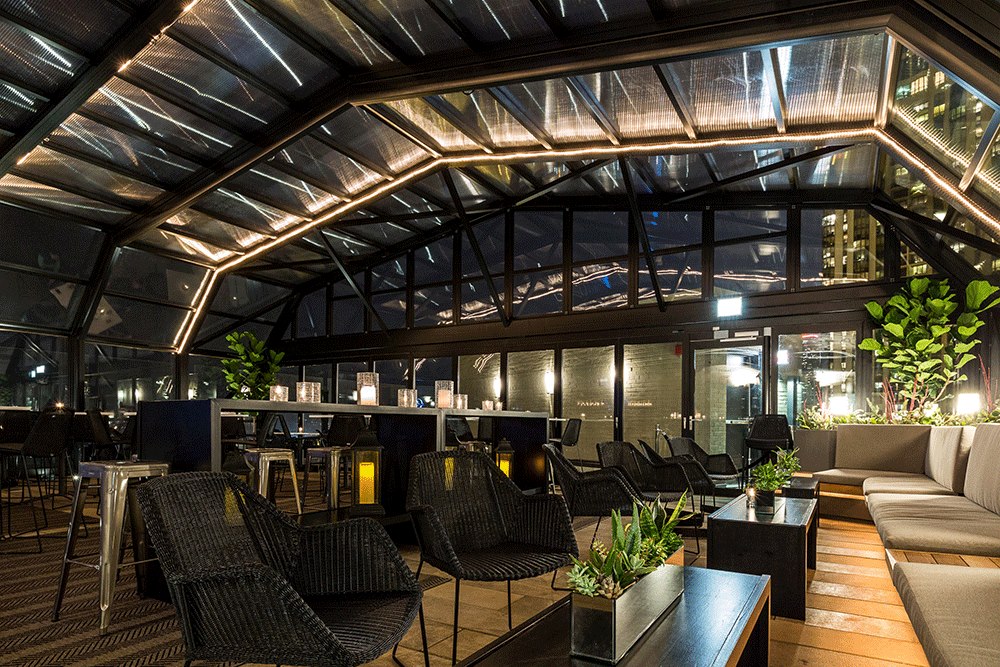 1816 N Clark Street, 13th Floor, Chicago, IL 60614
The J. Parker is the rooftop bar to go to for stunning 360-degree views of the Chicago skyline, Lake Michigan, and Lincoln Park below. Not to mention the exciting signature cocktails to go with it all.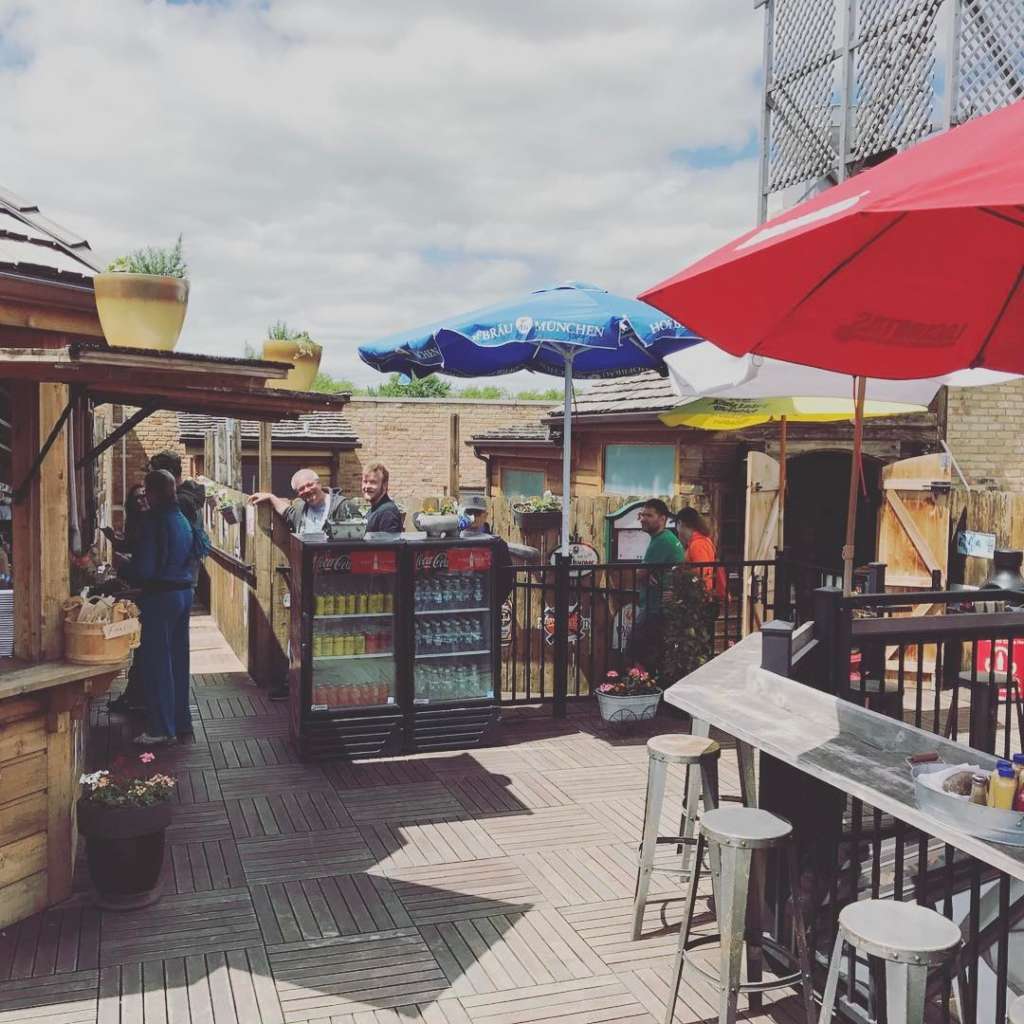 4750 North Lincoln Avenue, Chicago, IL 60625
Although not located in the same vicinity as many other Chicago rooftop bars and restaurants, that doesn't mean Gene's Rooftop Beer & Wine Garden shouldn't be worth a visit. Located in Lincoln Square, this European-style rooftop is the ideal place to enjoy a cold beer while chowing down on a grilled sausage.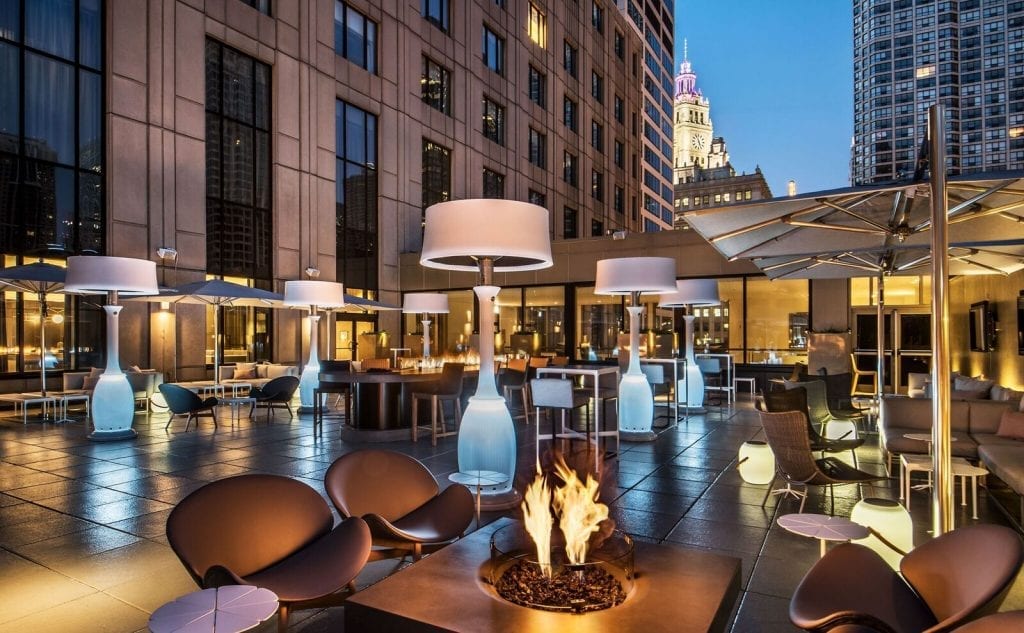 521 North Rush Street, Chicago, IL 60611
Set in the heart of downtown Chicago, Upstairs at the Gwen is a stylish, open-air rooftop bar that features luxurious and trendy decor.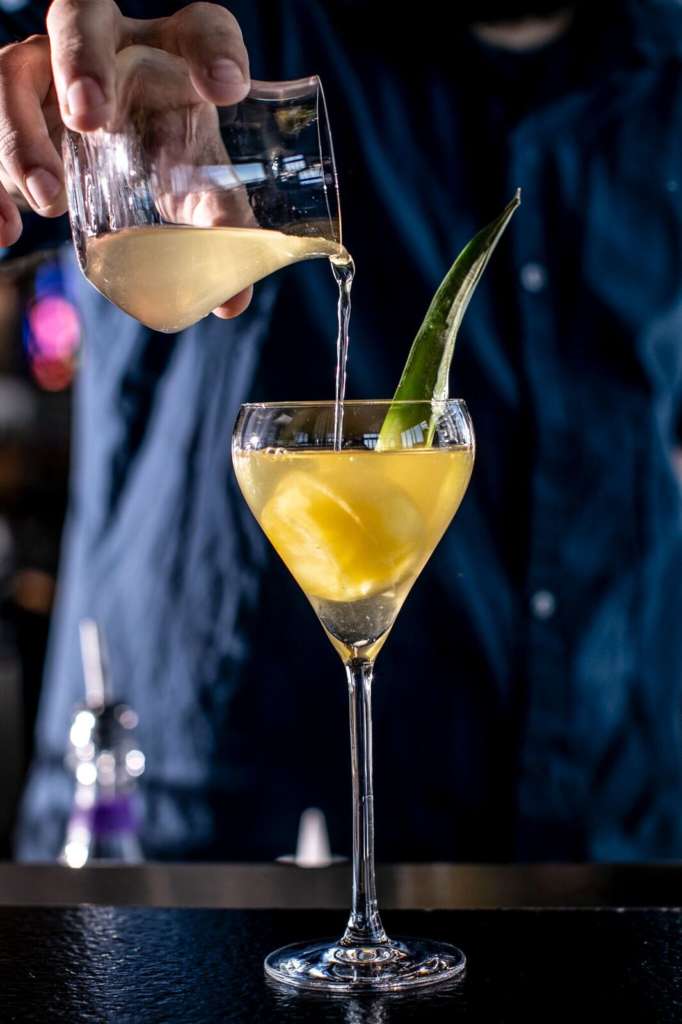 133 East Cermak Road, Chicago, IL 60616
One of Chicago's newest additions to the rooftop bar scene, the VU Rooftop Bar is a 13,000 square-foot rooftop bar located 22 stories above McCormick Place.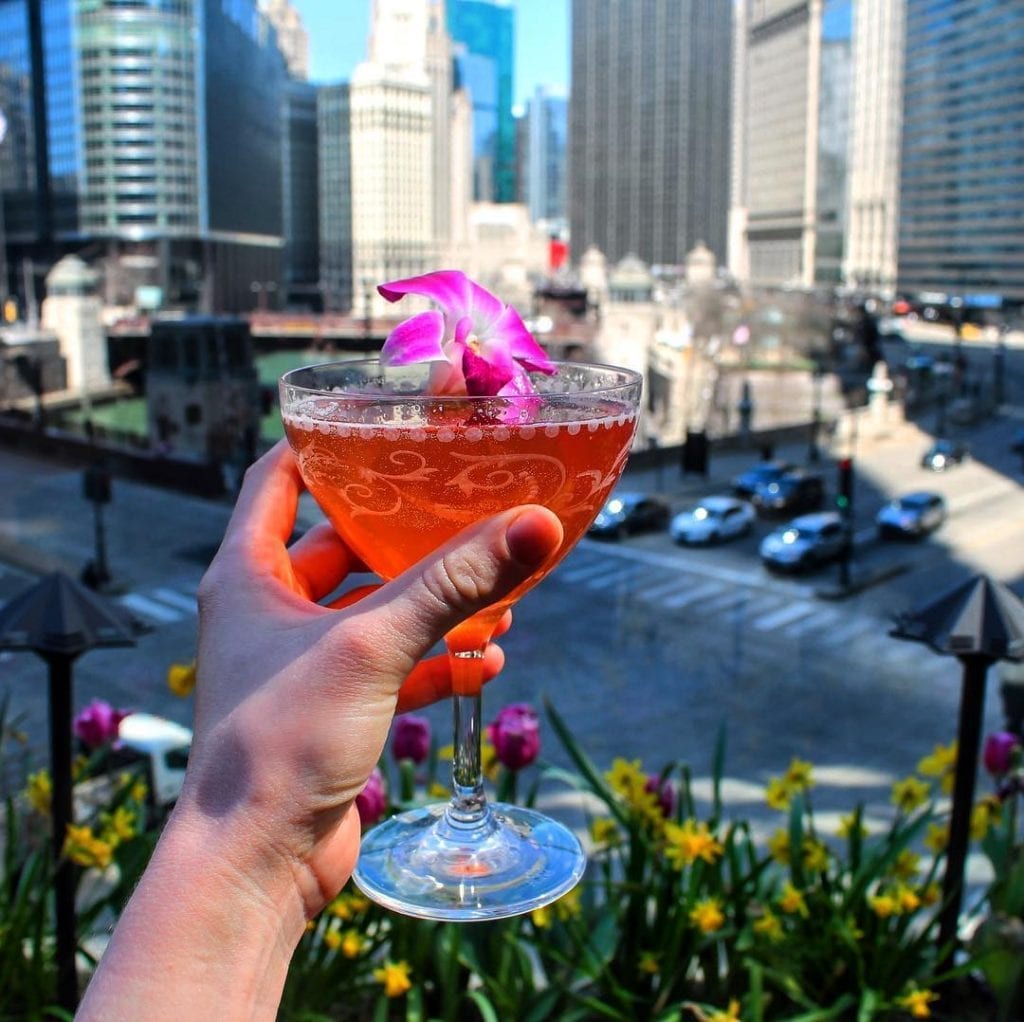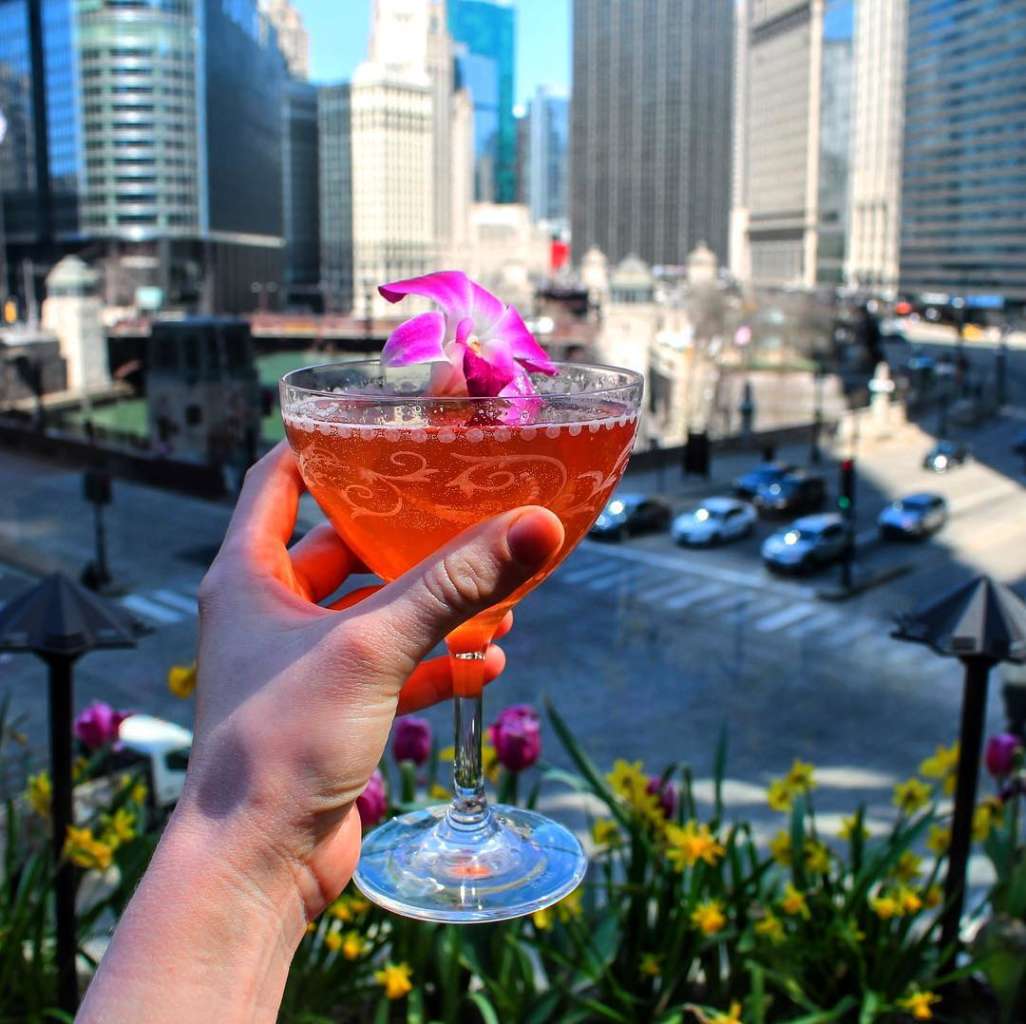 1 West Upper Wacker Drive, Chicago, IL 60601
This rooftop bar and restaurant in Chicago will give you a different vantage point of the city and the Chicago River, all while you are able to enjoy classic cocktails and classic style bar food with a twist.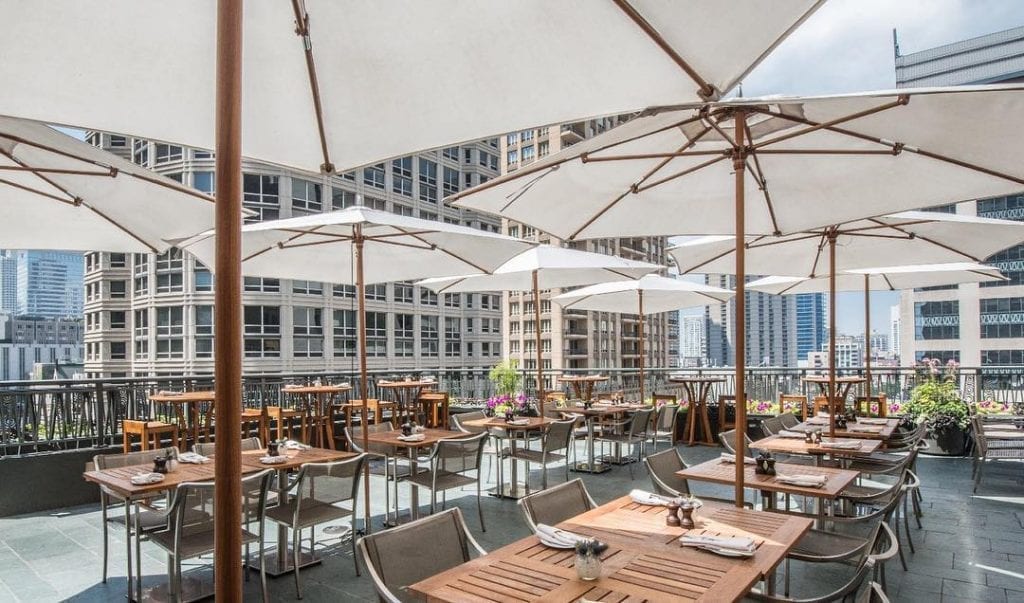 800 North Michigan Avenue, 7th Floor, Chicago, IL 60611
Right off the Magnificent Mile, the modern french and sushi infused rooftop bar and garden of NoMI provides you with beautiful views and artful and delicious cocktails at the ready.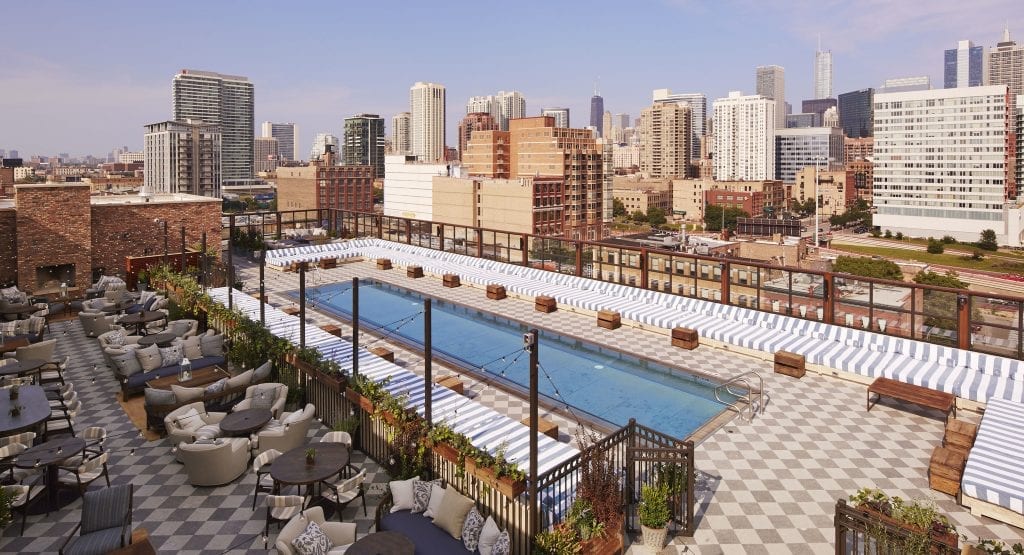 113-125 North Green Street, Chicago 60607
The Soho House Chicago rooftop and bar doesn't just feature a bar with trendy drinks. It also contains a swimming pool, should you feel you get the urge to cool down.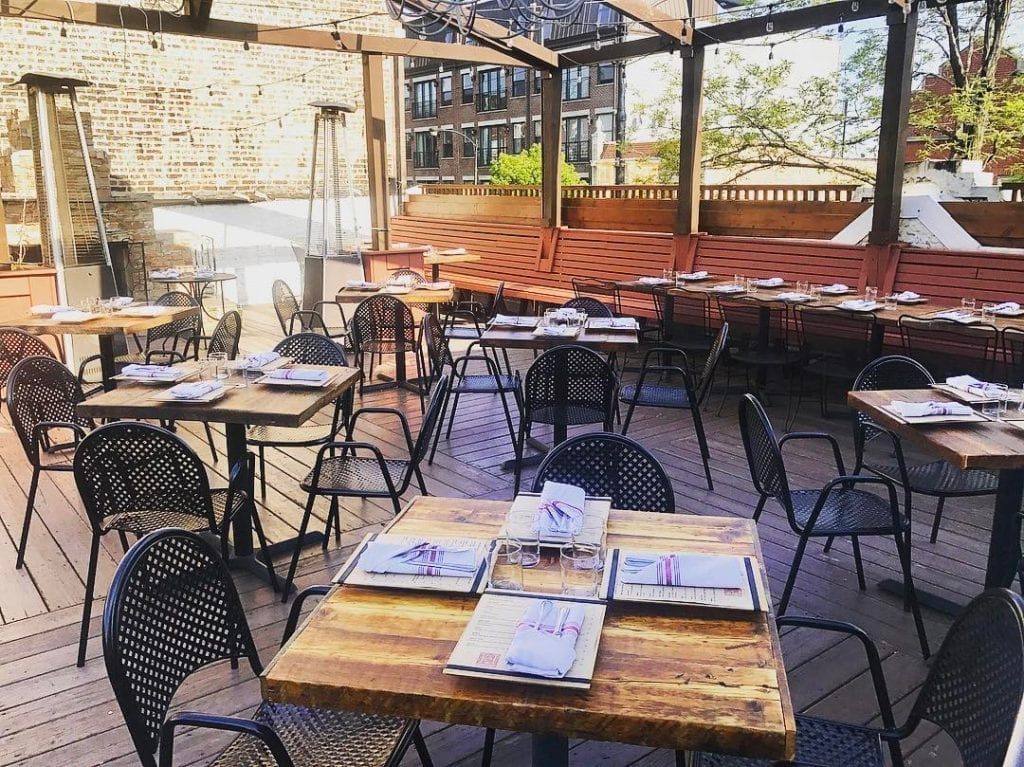 1924 West Chicago Avenue, Chicago 60622
This outdoor rooftop patio located at Homestead on the Roof is a must-see. The venue includes a 3,000-square-foot organic rooftop garden, a vertical hanging garden, and dozens of vegetable and fruit planters.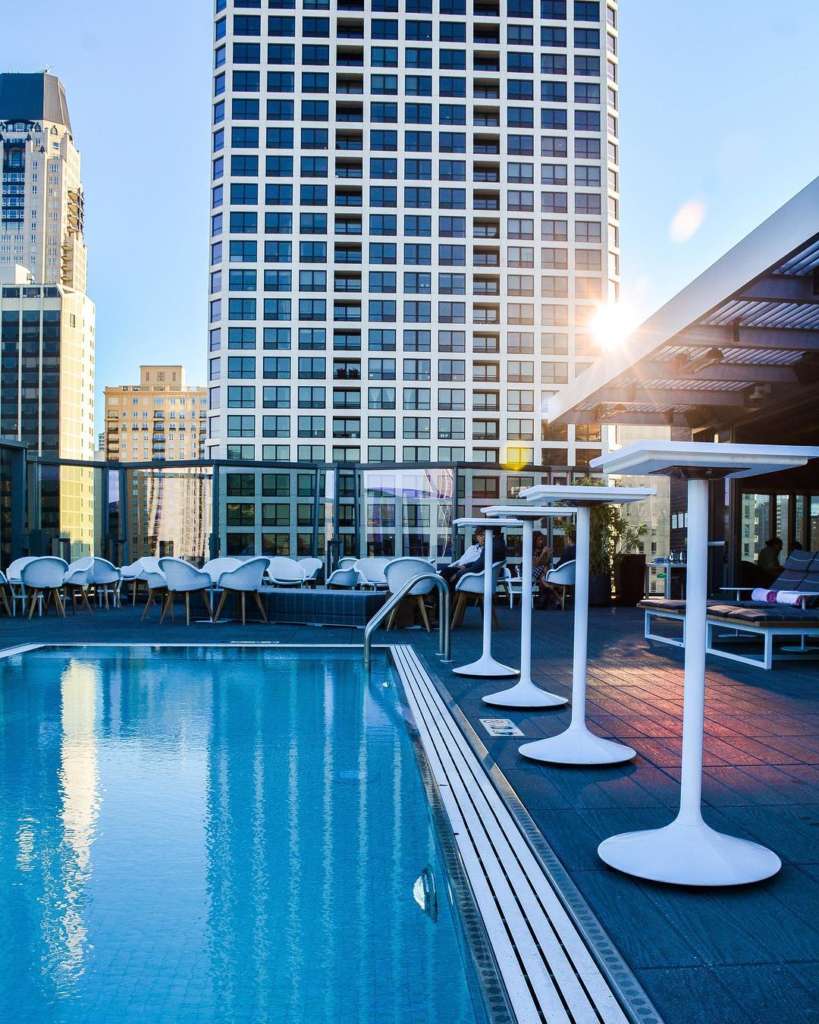 1112 North State Street, Chicago 60610
On the 18th floor of the Viceroy Chicago lies an intimate rooftop lounge and bar with sweeping views of Chicago and poolside cocktails for anybody that desires one. 
At UrbanMatter, U Matter. And we think this matters.
Tell us what you think matters in your neighborhood and what we should write about next in the comments below!
Featured Image Credit: Soho House Chicago
READ MORE LIKE THIS
DOWNLOAD THE URBANMATTER APP
FIND PARKING