It's hard to believe it, but the 4th of July is right around the corner. Despite Chicago moving to Phase 4, and restaurants and bars are allowed to resume indoor service, it doesn't mean you should take advantage of it. The pandemic is still a concern, so to keep safe, consider ordering your festive meal and having it delivered directly to your door. Here are our top 15 places to order your 4th of July takeout in Chicago. 
800 W. Randolph St., Chicago 60647
We are living in unprecedented times, which means even Au Cheval can be delivered to your door. No more waiting for hours for a table for one of their life-changing burgers because now you can get it safely at home.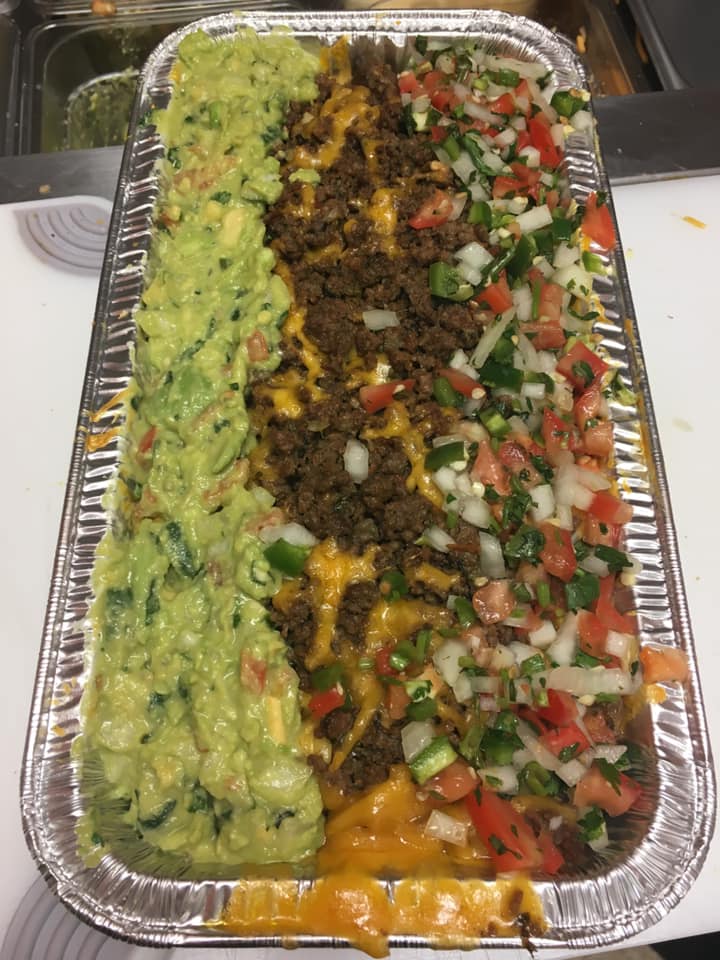 959 N Western Ave., Chicago 60622
According to their website, they have been rated the best mac n' cheese in the entire state. Try them out for yourself on the 4th.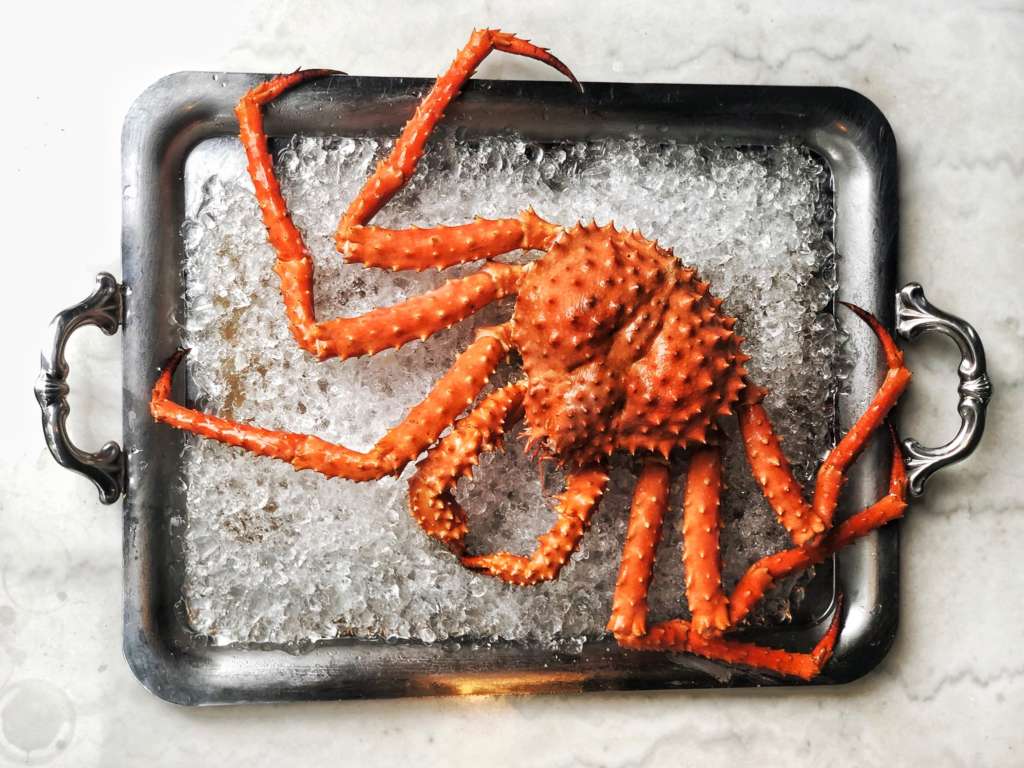 317 N Clark, Chicago 60654
It's a little pricier, but the food from RPM Seafood has everything you need for a fancy 4th of July party, including crab cakes, Alaskan King Crab, and black cod, and much more. 
2464 Lincoln Ave, Chicago 60614 | 835 N Sedgwick St., Chicago 60610
It's the "absolute würst," but it's the perfect place to get your fix for classics like hot dogs, sausages, burgers, and craft beer.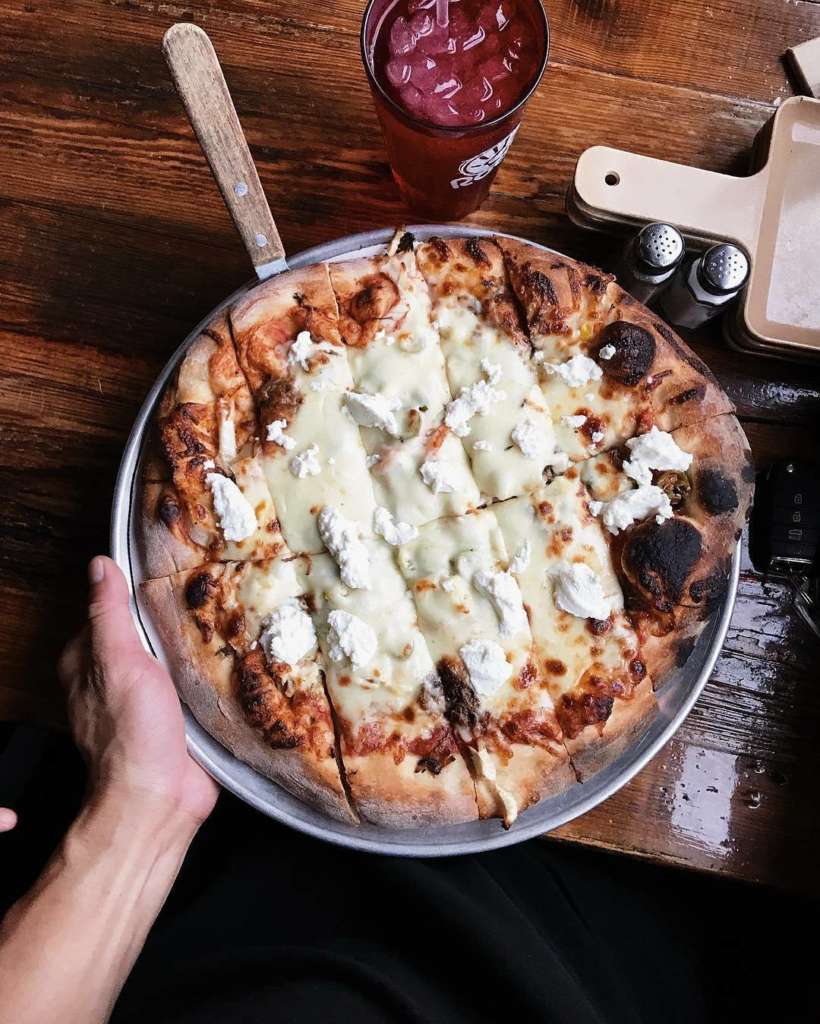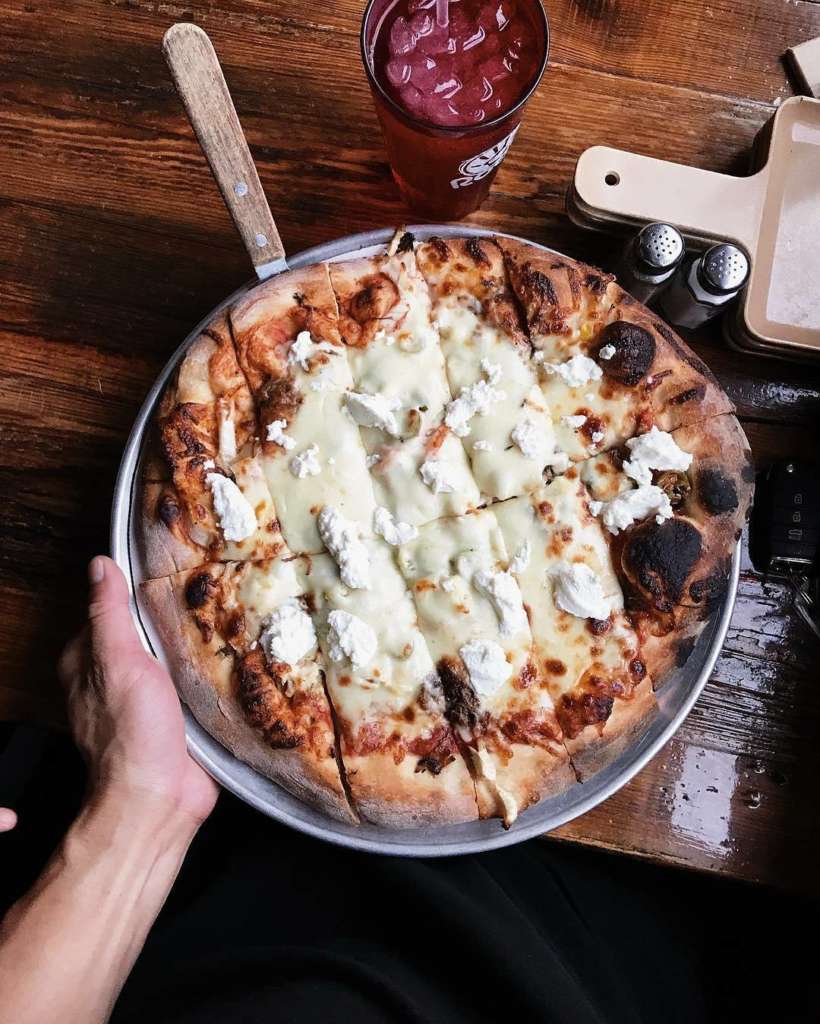 Multiple locations in the city
Everything is made from scratch at this pizzeria. They also have salads, sausages, sandwiches, and delicious desserts.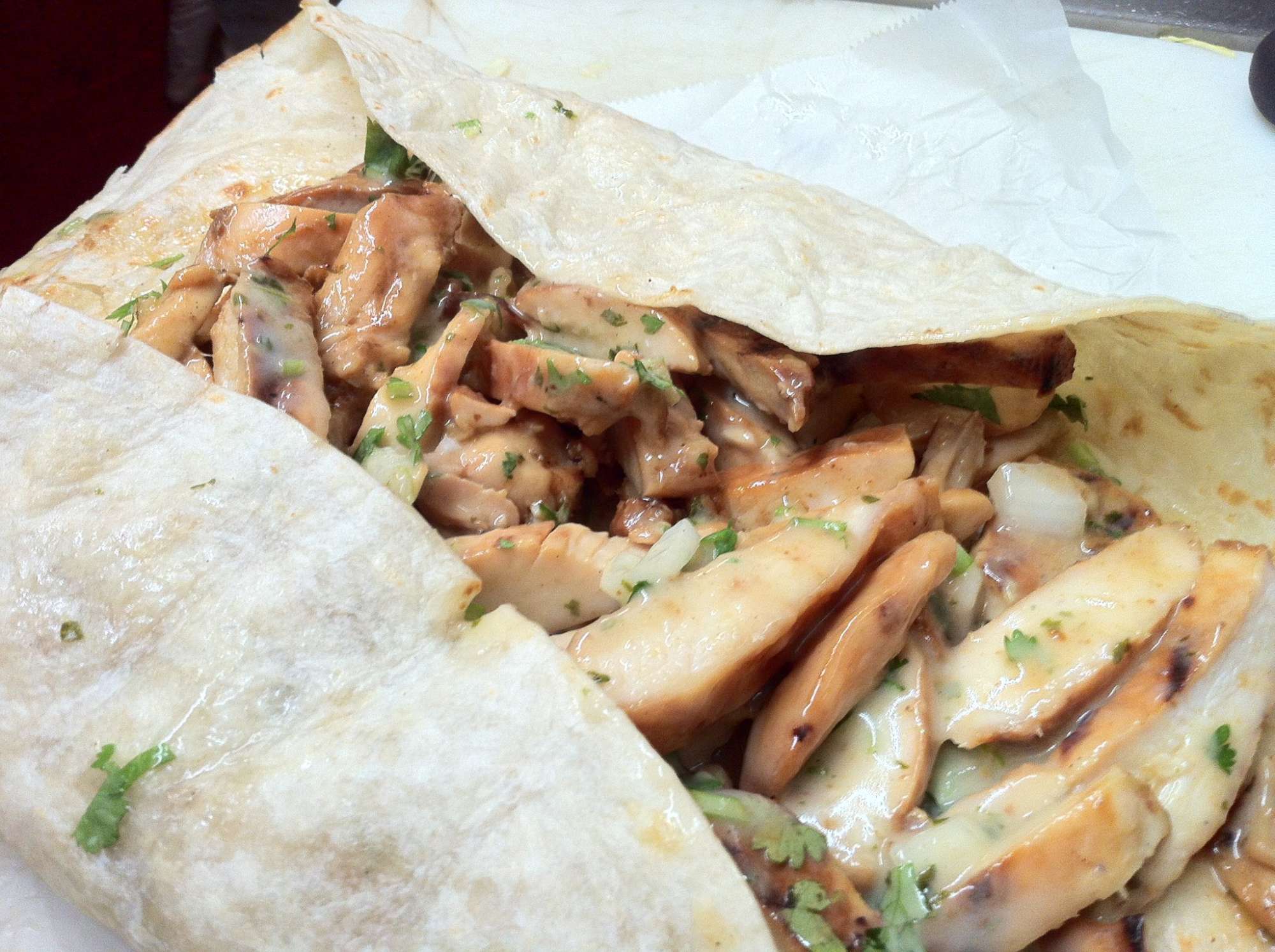 300 W 26th St., Chicago 60616
Build your own tacos or get a premade burrito or salsa from this tasty South Side restaurant. Order directly on their website to save a little extra cash. 
1804 W Division St, Chicago 60622 | 3636 N Clark St, Chicago 60613
This popular BBQ eatery is the perfect place to get brisket, ribs, pulled pork, and all the classic barbeque sides like coleslaw and cornbread. 
https://www.instagram.com/p/CAv-pSYJE_m/
4662 N Broadway, Chicago 60640
Another great place to get your burger fix; the Brass Heart has some delicious burgers, fried chicken sandwiches, housemade potato chips, and more to make it a truly unforgettable 4th of July. 
233 N Canal St, Chicago 60661
Usually, it's difficult to get a reservation at Gibson's, but now you can take advantage by getting the housemade pasta, steaks, or seafood delivered to your house.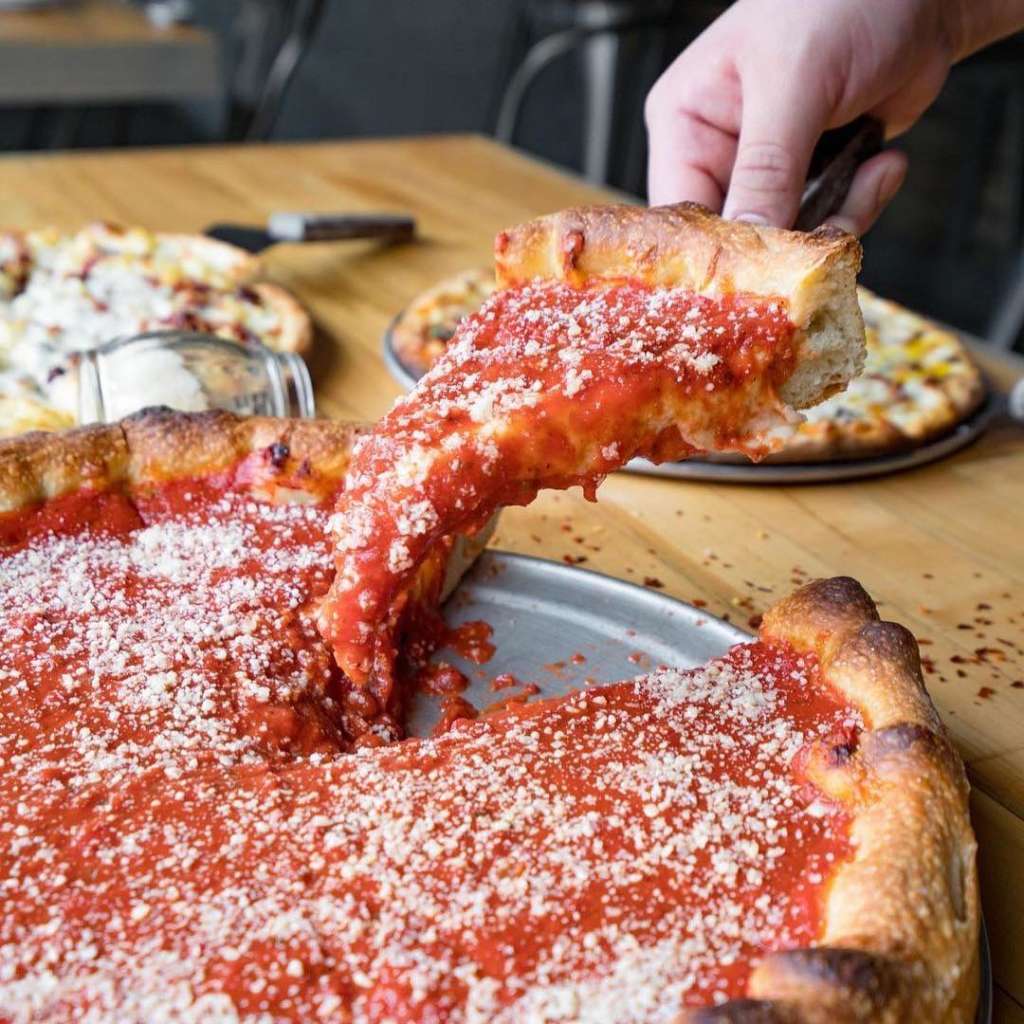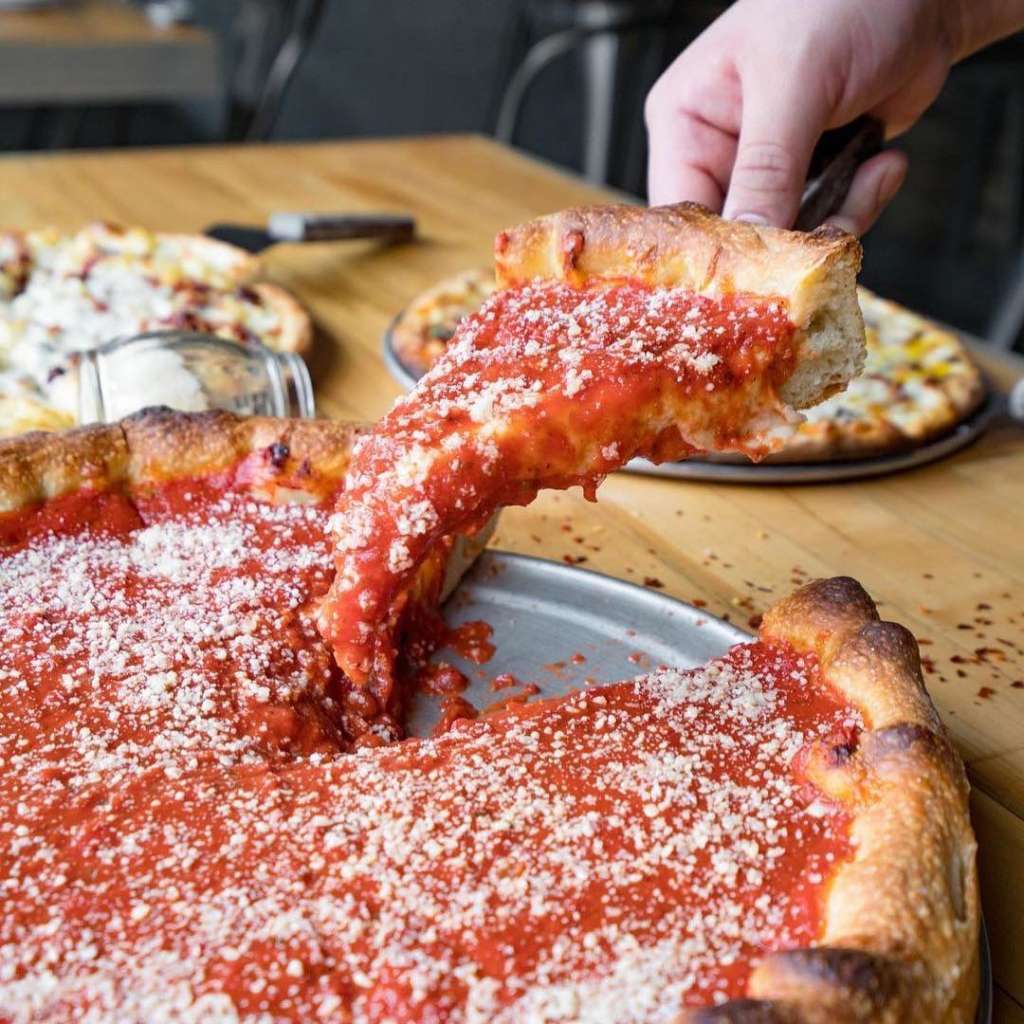 1419 W Fullerton Ave, Chicago 60614
If you want to get a classic Chicago favorite, check out the Warehouse. They have some delicious pizzas, burgers, and appetizers you can get delivered. And, if you are running low on beer, you can get that delivered too! 
2925 W Montrose Ave, Chicago 60618
Located in Albany Park, this brewpub has four-packs, crowlers, wine, and a full menu that includes customizable mac and cheese, burgers, and quesadillas. 
2523 N Milwaukee Ave, Chicago, 60647
This pasta-based restaurant also has farm-fresh produce that can be delivered right to your house. You can get some of your favorite pasta like ravioli, pappardelle, as well as Pomodoro sauce. 
904 W Randolph St, Chicago 60607
You can find some of the best tacos in the West Loop at this brewpub. And, as an added bonus, you can add a few libations like their cocktail kits or a crowler of their signature beer like PawPaw Expedition or Mexico Calling. 
1239 W. 18th Street, Chicago 60608
Located in Pilsen, you can get a diverse meal that has Asian roots. Some of the best items include lobster dumplings, prime steak tartare, miso-glazed cod, and foie gras bibimbap.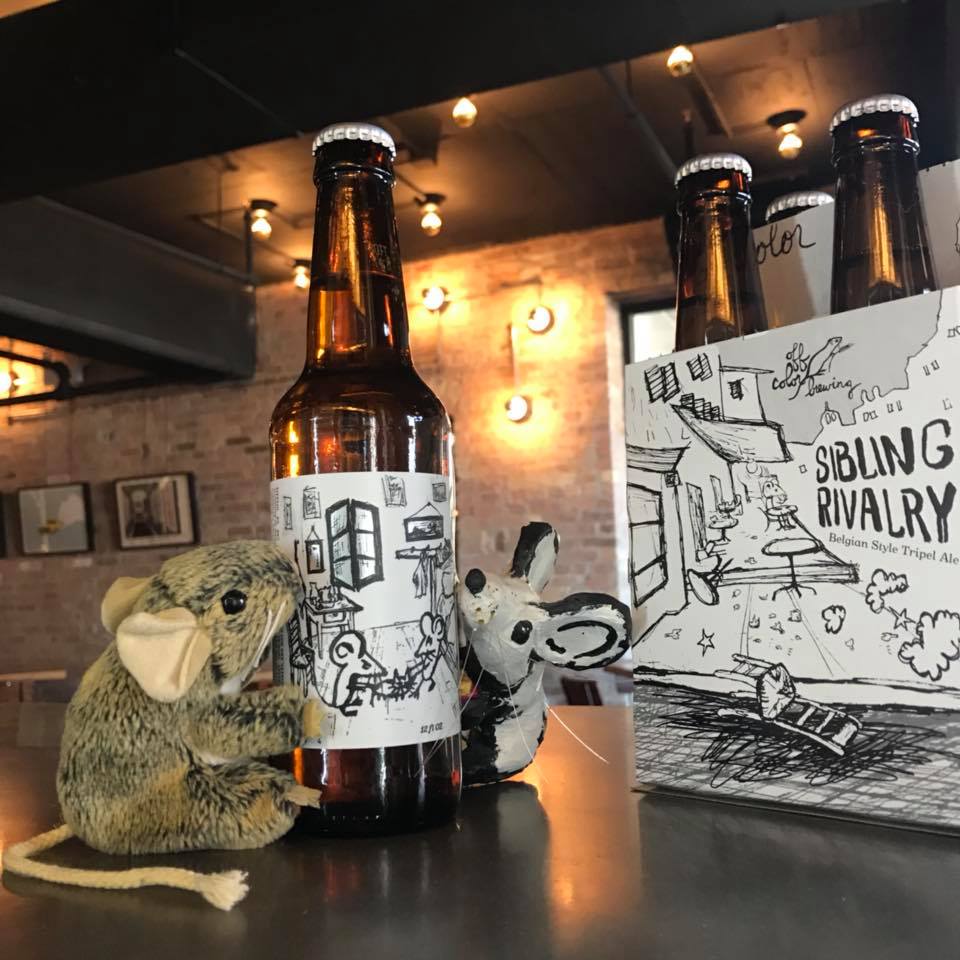 1460 N Kingsbury, Chicago 60642 | 3925 W Dickens, Chicago 60647
If all you need to complete your Fourth of July is beer, then Off Color Brewing should be your go-to spot. Some of their beers include Apex Predator (farmhouse Ale) Troublesome (wheat beer brewed with coriander) and Fierce (a weiss beer with a Napoleonic sour streak).