Today we're gonna indulge in a little bit of something I like to call real-estate envy or, as you're probably more familiar with it, that feeling you get when you see an AMAZING piece of prime-time property that ya just KNOW you'll never be able to afford. Thanks a lot, HGTV.
Now, I'm sure that you're already aware that ogling apartments you simply cannot – and will not ever – be able to have doesn't come highly recommended.
But that's not gonna stop us from doin' it anyway.
Here are 10 of New York's most expensive homes. Go ahead – fuel your envy, just this once.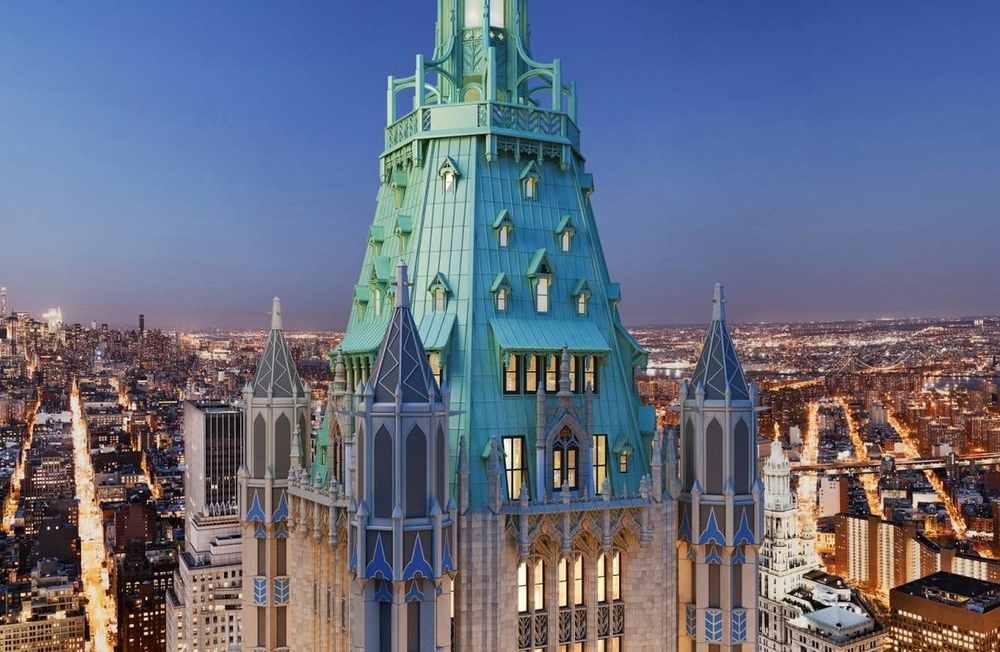 Price: $110 Million
Location: The penthouse of the iconic Woolworth building
Seated wayyyyy at the tippy top of this staple New York landmark, the Woolworth Penthouse AKA The Pinnacle finally went to market last September with a cool hundRED AND TEN MILLION DOLLARS asking price. Hanging 700-ft in the sky, this Alchemy property will include amazing views, spacious rooms, and a 400-sq-ft open-air observatory.
Excuse us while we bookmark the page.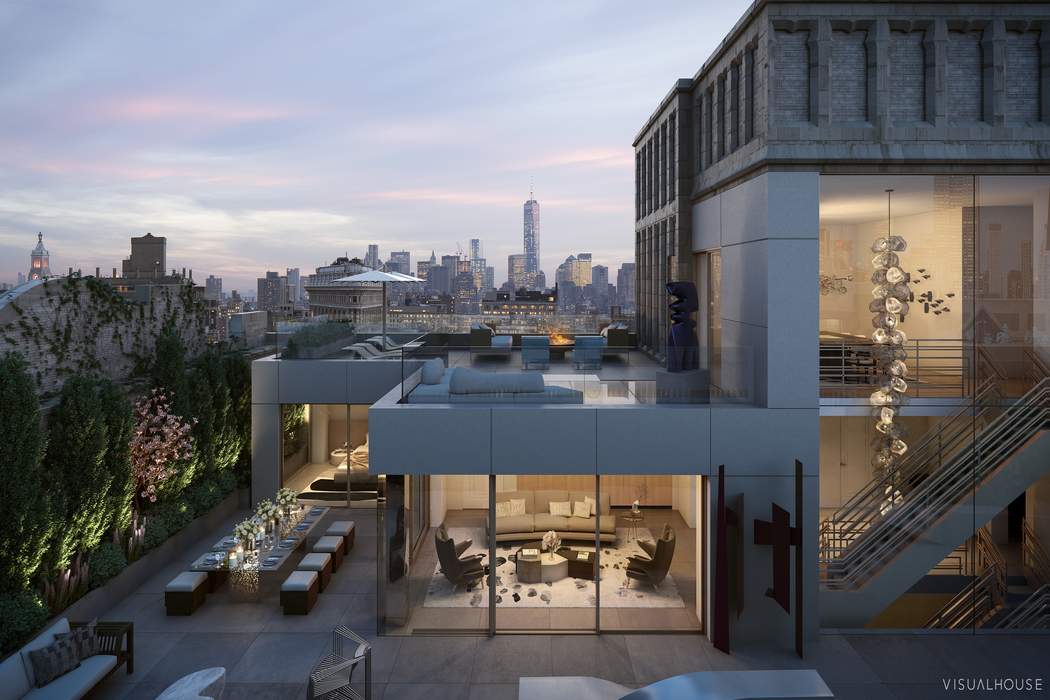 Price: $74 Million
Location: Nomad
Known as the Crown Penthouse (obvi) this Madison Square Park behemoth is, excuse my phrasing, totally INSANE. This 5-bedroom baby has around 10,000 sq ft of living space with an additional 5.7 thousand sq ft of out door terrace. With a private elevator, glass fireplace, grand ballroom and 7-room master suite thrown into the mix, this dream home is the definition of goals.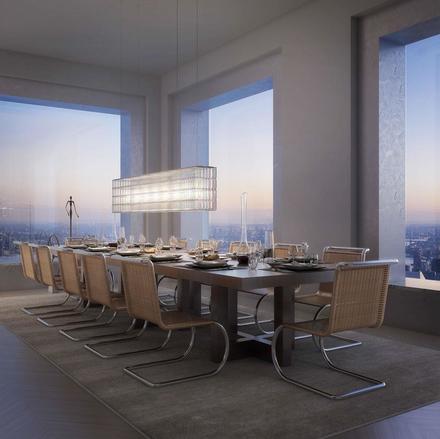 Price: $82 Million
Location: 432 Park Ave in Midtown
Though some have been quick to point out the, uhm, general eye-sore qualities of 432 Park Ave, no one can deny the sheer awesome that is the buildings penthouse suite. Going on market for a stiff $82 million, this expensive home is one for the books, coming complete with a wood burning fire place, an eat-in chef's kitchen, 6-bedrooms and 8-baths. Plus, some seriously breath-taking views.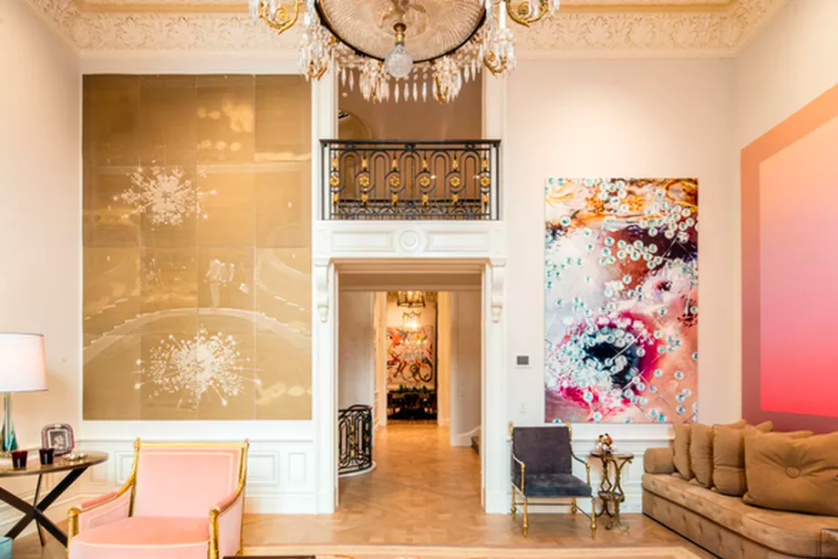 Price: $79.5 Million
Location: Upper East Side, Predictably 
Now this is what we'd call luxury. At approximately $80 million bucks, this Upper East Side property coms with such finer things as Hermes leather walls, a closet SPECIFICALLY for furs, a pool, sauna, and a Biszet cosmetics refrigerator – whatever that is.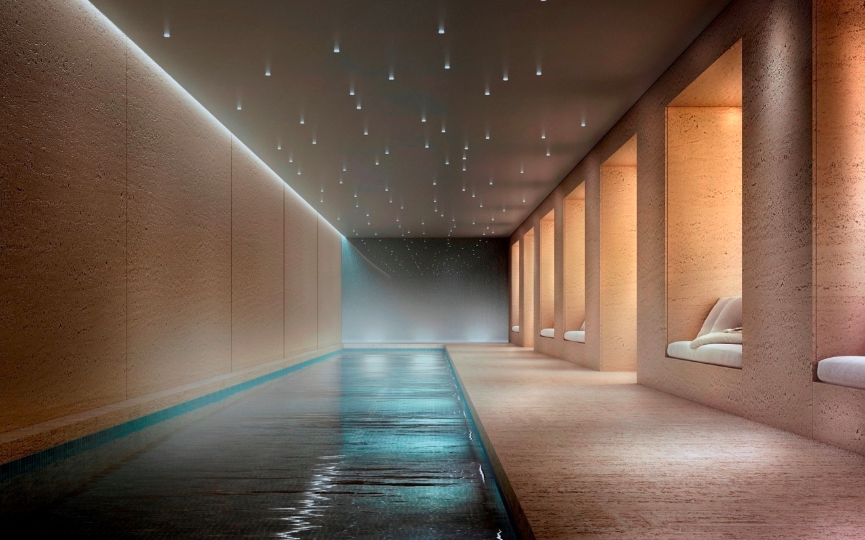 Price: $58 Million
Location: Tribeca
Okay – I mean, just look at that pool. 'Nuff said.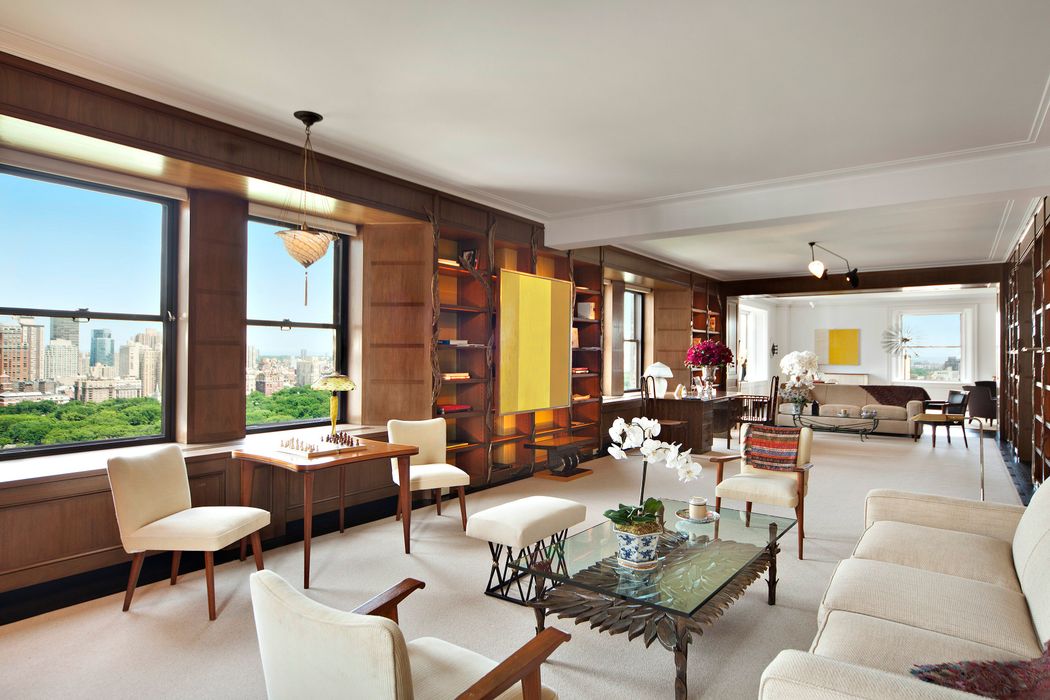 Price: $70 Million
Location: 795 5th Ave, Central Park View 
With sweeping views of Central Park and old-school wood accents, this classic apartment will cost you a pretty penny, but it could totally be worth it. With 14 rooms, a duplex style and an absolutely enormous library, we could spend all day day-dreaming about this spot.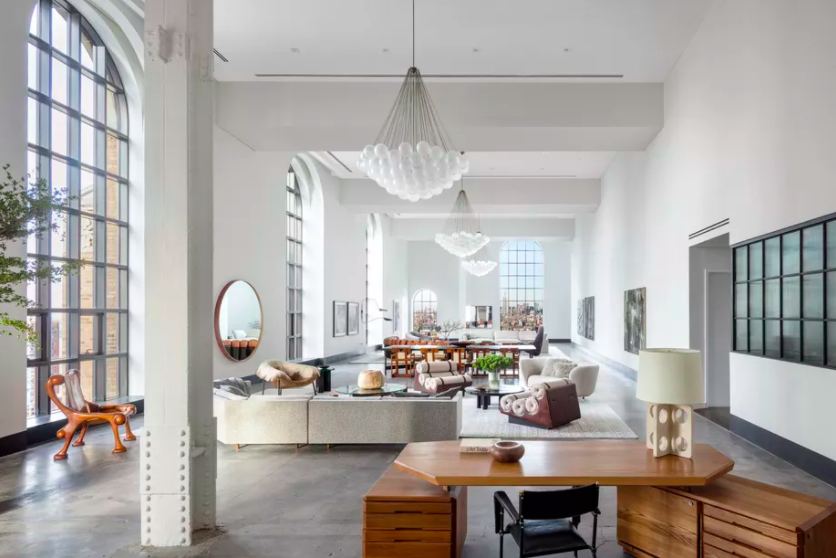 Price: $59 Million
Location: Tribeca
This 14,500 sq ft duplex in Tribeca is an Art Deco masterpiece. Designed by legendary architect Ralph Walker, this penthouse has a living room larger than an NBA regulation basketball court and windows that stretch up to 21 feet tall so ya know it's gonna be pretty.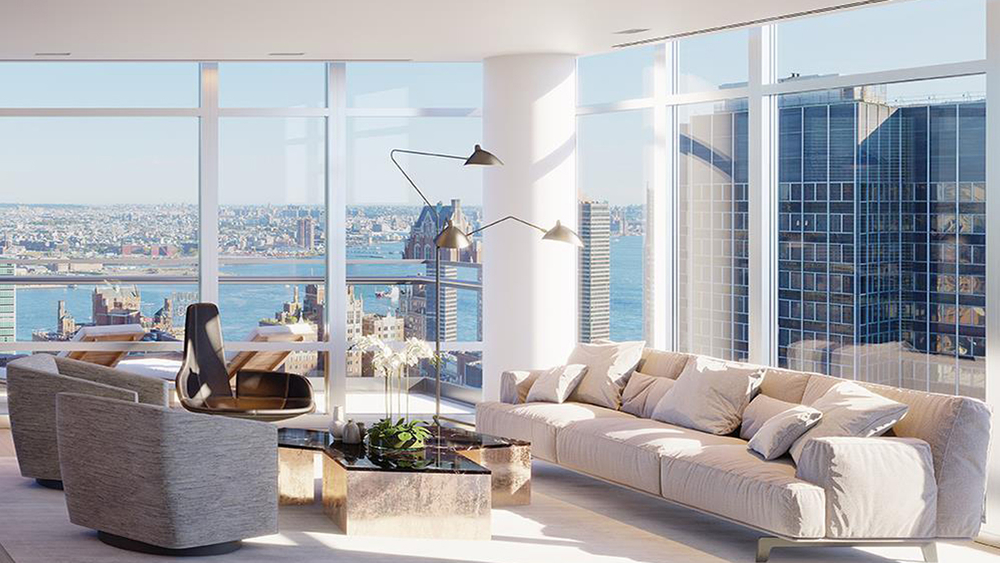 Price: $53 Million
Location: Midtown
Private terraces? Check?  Stellar views? Check Totally customizable space? Oh yeah, check. $53 million and these Turtle Bay dream boat could be yours.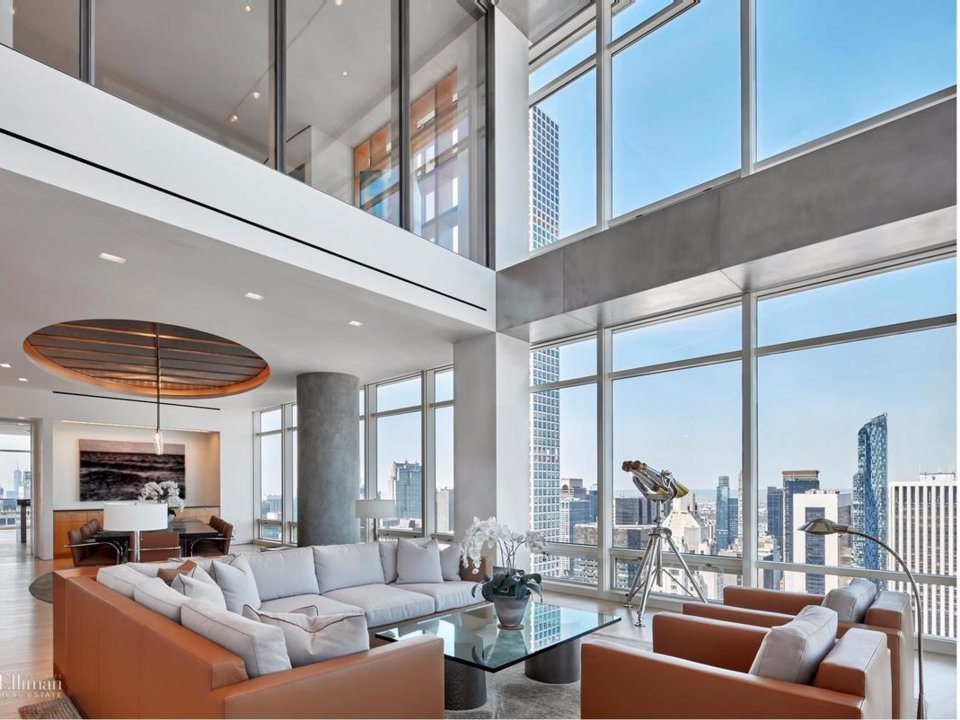 Price: $57.5 Million
Location: East Side
There are 16 rooms in this 9,000 sq ft duplex. SIXTEEN.
And if that doesn't amaze you enough, this space once owned by Steve Cohen has two stories of windows, offering some of the best views around town.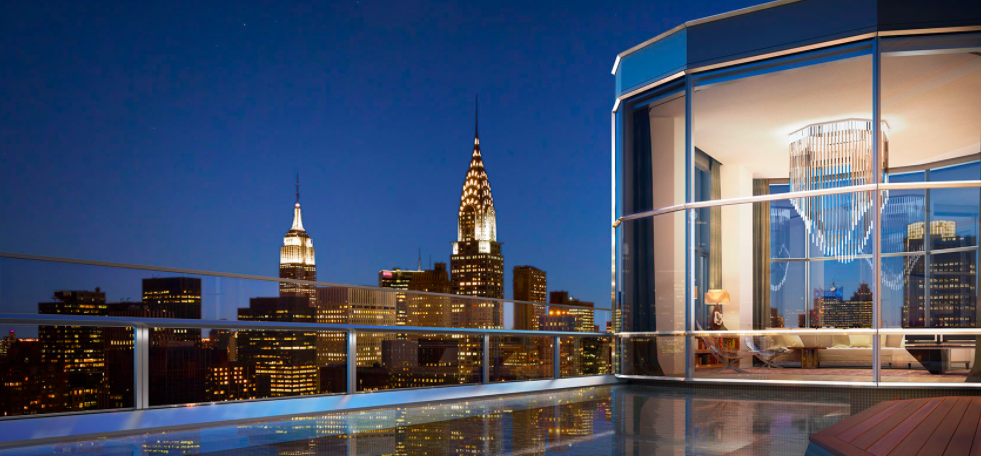 Price: $49 Million
Location: East Side
Floor-to-ceiling windows, stunning modern design, tons of terrace space and a private rooftop pool? Real-estate envy, here we come.