Fredericksburg is a city in central Texas, known for its wineries. The city's German heritage is on display at the Pioneer Museum, which features settlers' homesteads and artifacts. With so many things to do, it's hard to pick just one, so we compiled a list of the best activities and fun things to do in Fredericksburg! 
113 E Park St, Fredericksburg, TX 78624
Founded in 2012 by Andrew Sides, Troy Ottmers, and Andy Timmons, Lost Draw Cellars is a family-owned business with deep Texas roots. If you're a wine connoisseur or would like to spend an afternoon wine tasting, Lost Draw has several activities you can choose from; select tasting, wine & food tasting, reserve tasting, and if you're a wine club member you can choose that option as well. Check out the prices and dates here. 
325 W Main St, Fredericksburg, TX 78624
Fredericksburg's German heritage stretches back over 170 years. You can get a hands-on glimpse of that history at the 3.5-acre Pioneer Museum Complex in downtown Fredericksburg, complete with buildings, artifacts, and displays of the area's earliest pioneers. Several times a year, the Pioneer Museum will hold events staffed by docents in period dress that are fun for the whole family including storytelling, rope making, soap making, sheep shearing, and more.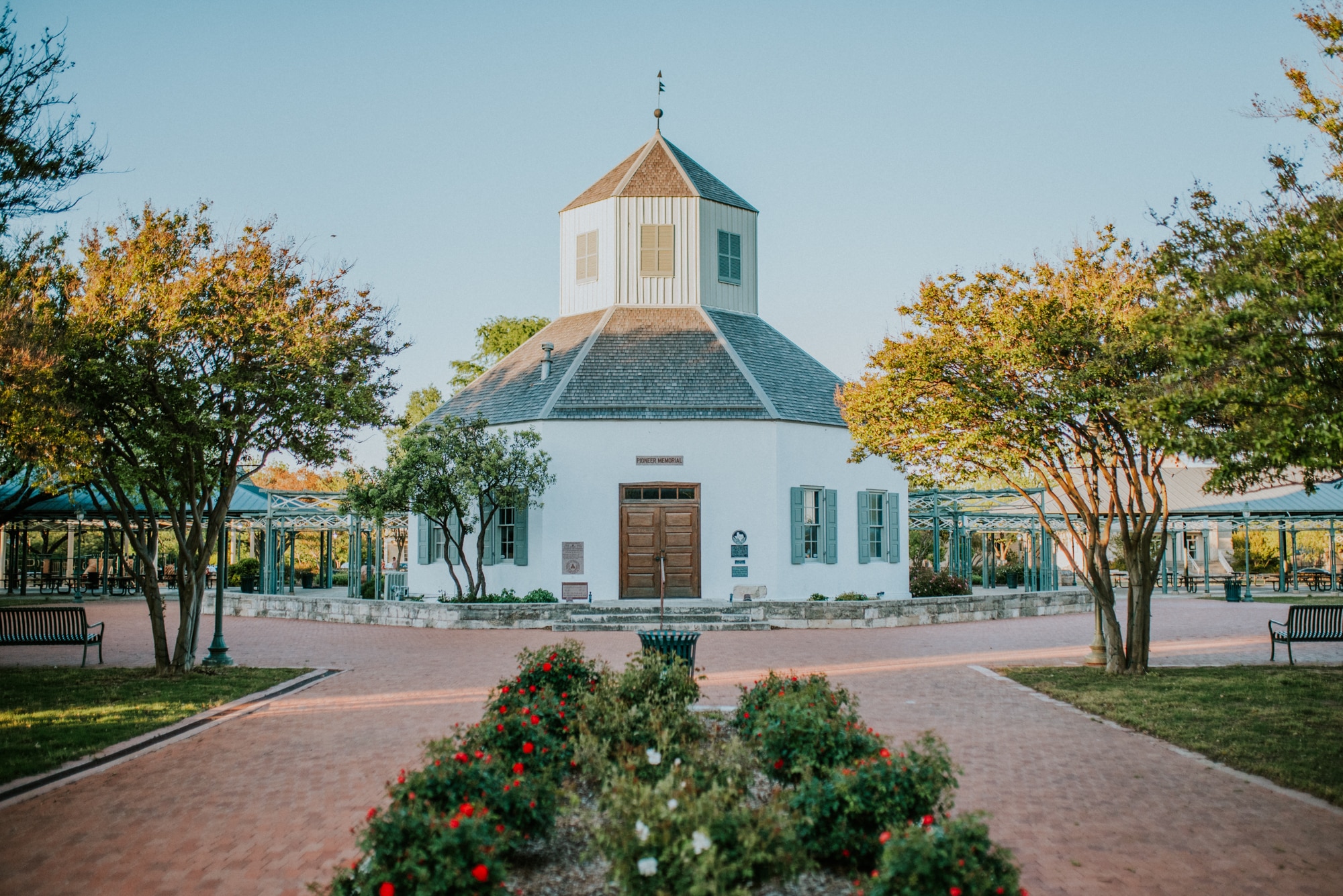 126 W Main St, Fredericksburg, TX 78624
Located at the heart of Fredericksburg, Marktplatz divides the Historic Main Street Shopping District and the West Main Shopping District. Its gardens and grounds are the perfect backdrops for many of Fredericksburg's well-known festivals, concerts, events, the Icebahn outdoor skating rink during the mid-winter holiday season, and the Farmers Market in the warmer months. Marktplatz features many pavilions, picnic areas, gathering spaces, a canopied playground for children, a story-telling Maibaum or Maypole that displays the history of Fredericksburg along its branches, and the beautiful gardens. 
508 E Austin St, Fredericksburg, TX 78624
If you're a history junkie then this is the place for you! See what it was really like to do battle in the Pacific islands. The museum has replicated numerous aspects of the terrain, examples of the trenches, and fortified cave positions that the Japanese had created to battle U.S. forces on those islands. Presentations at the Pacific Combat Zone include weapons and vehicles used during the Island Hopping campaign.
308 E Main St, Fredericksburg, TX 78624
Cross Mountain vineyards wanted to not only bring their favorite wines to Texas but the whole experience. Inside their Downtown Fredericksburg Winery Tasting Room, you can take a guided tour through their wines with wine experts, enjoy hand-made pizzas, and charcuterie boards., You can even enjoy a glass of wine at their long wine bar or on their outdoor patio in the alley way.
Fredericksburg, TX 78624
Cross Mountain is located on a historic marl and limestone hill with an elevation of 1951 ft. It was used as a Native American lookout prior to early colonizers. In 1847 during the settling of Fredericksburg, a timber cross was found on the hilltop. Early Fredericksburg pioneers gave this hill the name "Kreuzberg" or Cross Mountain. In 1946, the permanent lighted cross was raised. Recently work was completed by volunteers to add a new trail and three picnic areas.
340 E Main St, Fredericksburg, TX 78624
The Japanese Garden of Peace is a peace garden installed at the National Museum of the Pacific War in Fredericksburg, Texas. Many of the elements in this classic Japanese garden are symbolic. The black and white stones in the garden represent the balance of nature. The raked gravel symbolizes ocean waves where stones and plantings stand in for Pacific islands. The flowing stream tells the story of a single raindrop returning to the ocean.
Lady Bird Johnson Municipal Park, Fredericksburg, TX 78624
The Fredericksburg Nature Center, located at Lady Bird Johnson Park, offers a unique blend of diverse habitats. It has over 6,600 feet of hiking trails divided into two loop trails and a special 600-yard-long wheelchair-accessible trail. There are comfortable benches placed conveniently along all of the trails for rest, reflection, and observation.
100 Legacy Dr, Fredericksburg, TX 78624
Yes, another winery! In 2015, Wildseed Farms opened its first winery, planting several varieties of grapes that thrive in their unique Hill Country climate. In addition to wine tastings, you can talk a slow walk through the growing fields of wildflowers, stop in at the Brewbonnet Deli, or stop in the nursery for some plants and pottery!
341 Golfers Loop, Fredericksburg, TX 78624 
Located within Lady Bird Johnson Memorial Park, minutes from Main Street and its array of shops, restaurants, and tasting rooms, Lady Bird Golf Course is the one spot you cannot afford to miss on your next adventure to Fredericksburg. Whether it is a "girl's weekend", a golf trip with your favorite foursome, a family RV adventure or simply passing through town, stop in and see why they have been a Hill Country favorite for over fifty years. 
Featured Image Credit: Marktplatz von Fredericksburg