A terrifying "beyond vertical" drop awaits those who brave the newest roller coaster set to debut at Six Flags Fiesta Texas. Dr. Diabolical's Cliffhanger will be the world's steepest dive roller coaster when it's erected sometime in 2022.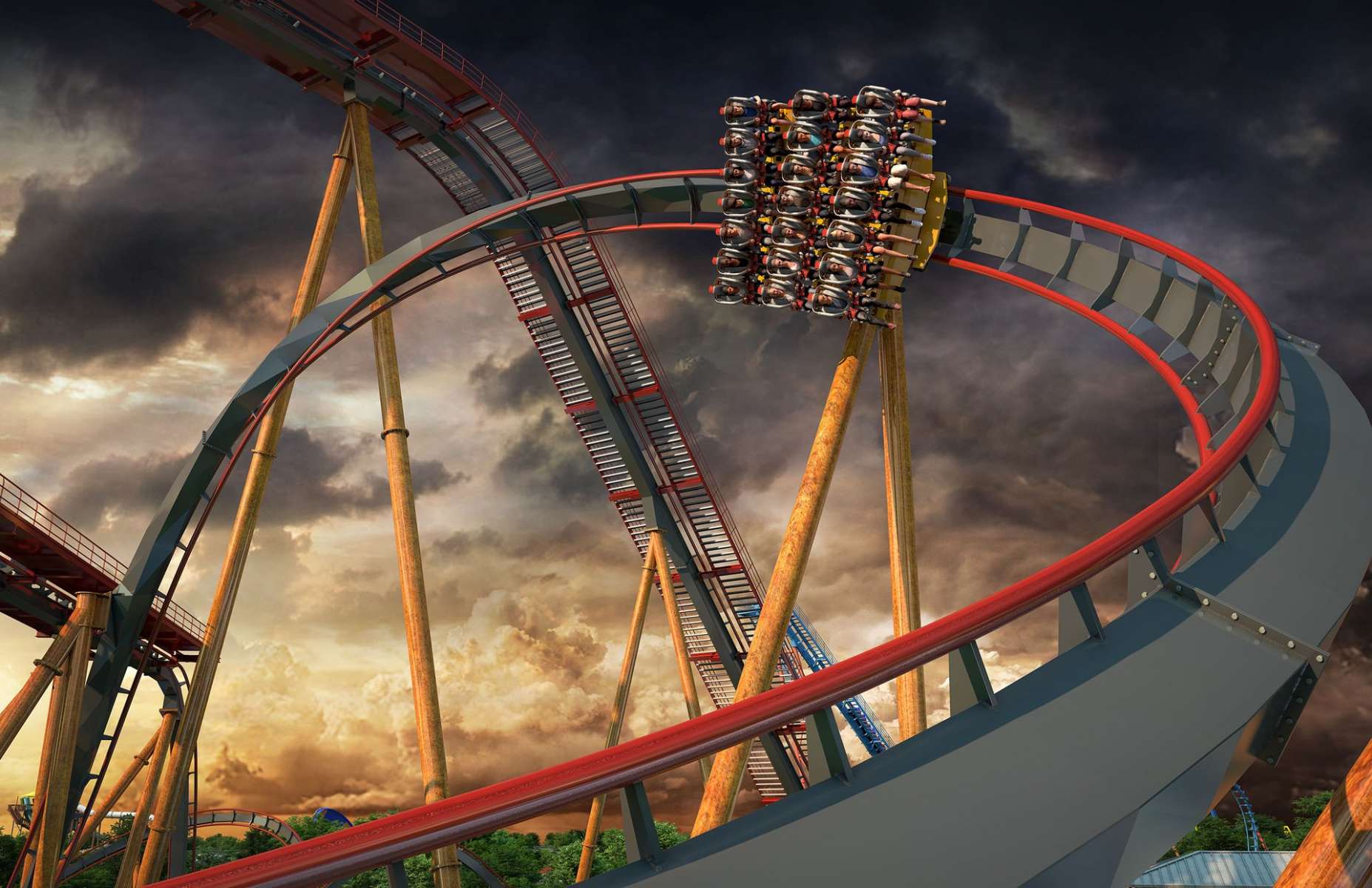 The Cliffhanger keeps you suspended face down for one heart-racing moment before you plummet the "beyond vertical" 95-degree drop that takes riders from 0 – 60 mph in seconds. Once the 150-foot Cliffhanger is built, you'll find the fearsome machine in the Crackaxle Canyon steampunk district.
The ride twists and turns three 21-passenger trains across 2,501 feet of roller coaster track through a series of stomach-dropping moves. Prepare for a mind-blowing Immelmann inversion, a popular coaster move that brings you into a half-loop and then a half-twist before you exit the 180-degree turn, completely breathless. The Cliffhanger also boasts a 270-degree zero-g roll, another merciless 75-foot near-vertical plummet, a ferocious banked turn, a weightless airtime hill, and a lightning-fast arrival in a dizzying spiral.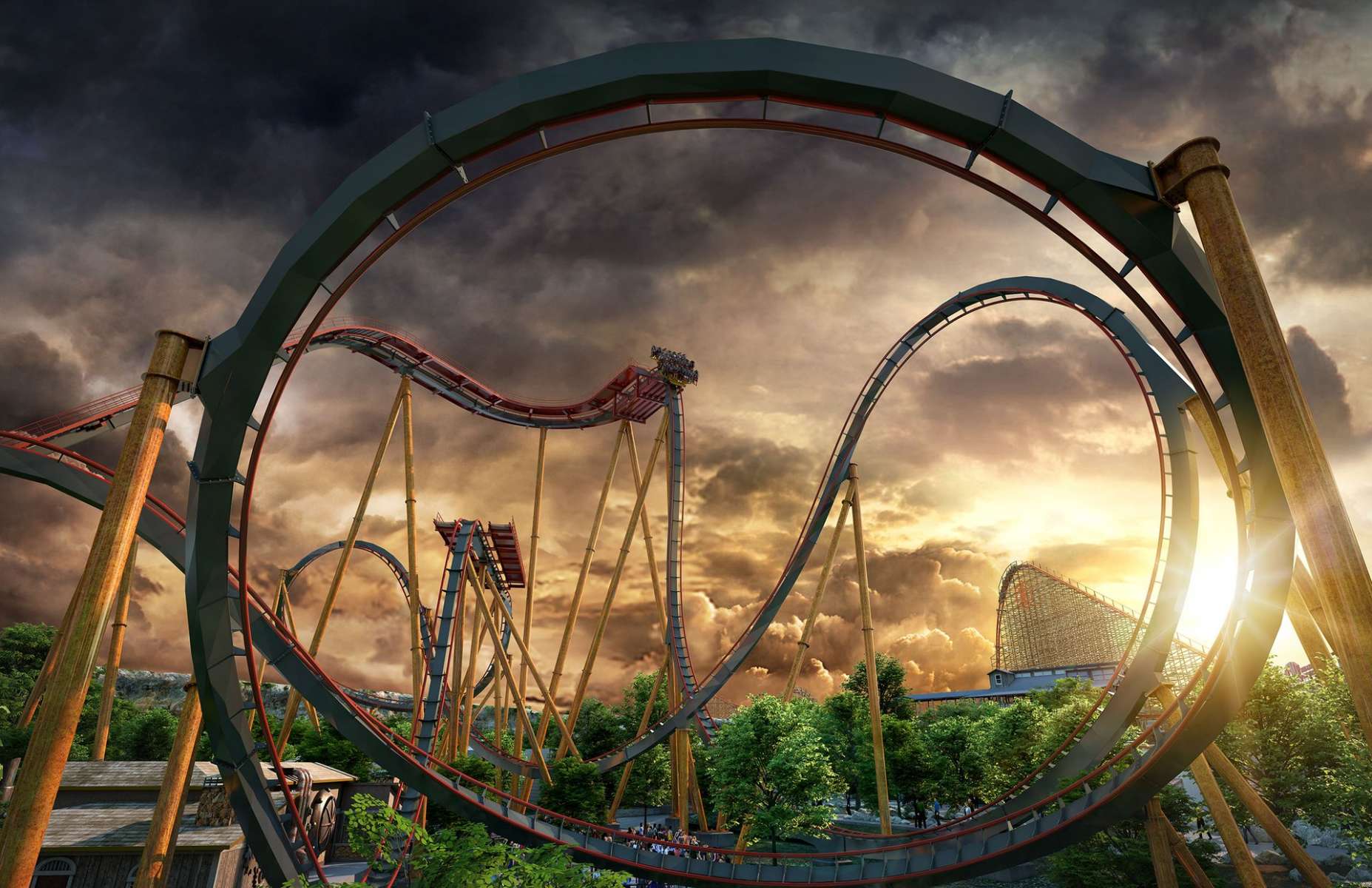 Like all the best roller coasters, Dr. Diabolical's Cliffhanger has an epic "immersive steampunk" backstory about Dr. Diabolical's plan to build a wicked machine that "harvests adrenaline and fear." Dr. Diabolical lures brave riders by claiming she has an elixir from the fountain of youth that allows you to live forever. Little did you know, the Cliffhanger actually harnesses human terror to feed Dr. Diabolical's evil creatures, intent on wreaking havoc on earth. According to Six Flags Fiesta Texas, "Once you are exposed to this menacing machine, you shall live forever…IN FEAR!"
Don't believe us? See for yourself in this sneak-peak animated video, teasing the world's steepest roller coaster.
Six Flags Fiesta Texas is located at 17000 W I-10 in San Antonio. Thrill-seekers and daredevils can enjoy over 60 jaw-dropping rides, shows, and attractions, plus White Water Bay waterpark, year-round, at the Thrill Capital of South Texas.
Featured Image Credit: Six Flags Fiesta Texas