You probably remember tubing as that coveted summer camp activity, where a wild, young counselor tore up the lake in a speedboat while you floundered around on a tube in tow, hanging on for dear life until you inevitably body-slammed the water below. While those days were incredibly fun, and possibly somewhat dangerous, Slide The Slopes is revolutionizing the way we tube by combining the experience with an even more nostalgic memory: that of the legendary slip and slide. In a suburb just outside San Antonio, the world's longest and largest inflatable tubing course will make this summer the best one yet.
The 70-acre, action-packed Texas Ski Ranch in New Braunfels will host Slide The Slopes for a limited time this summer from Thursday, June 10th through Labor Day, September 6th. This traveling tubing experience uses more than 3 miles of inflatable soaked, slippery slides on what would otherwise be a ski hill for a family-friendly ride all the way down. Enjoy several different tubing courses varying in length and speed for an ultimately unconventional twist on traditional tubing and waterparks.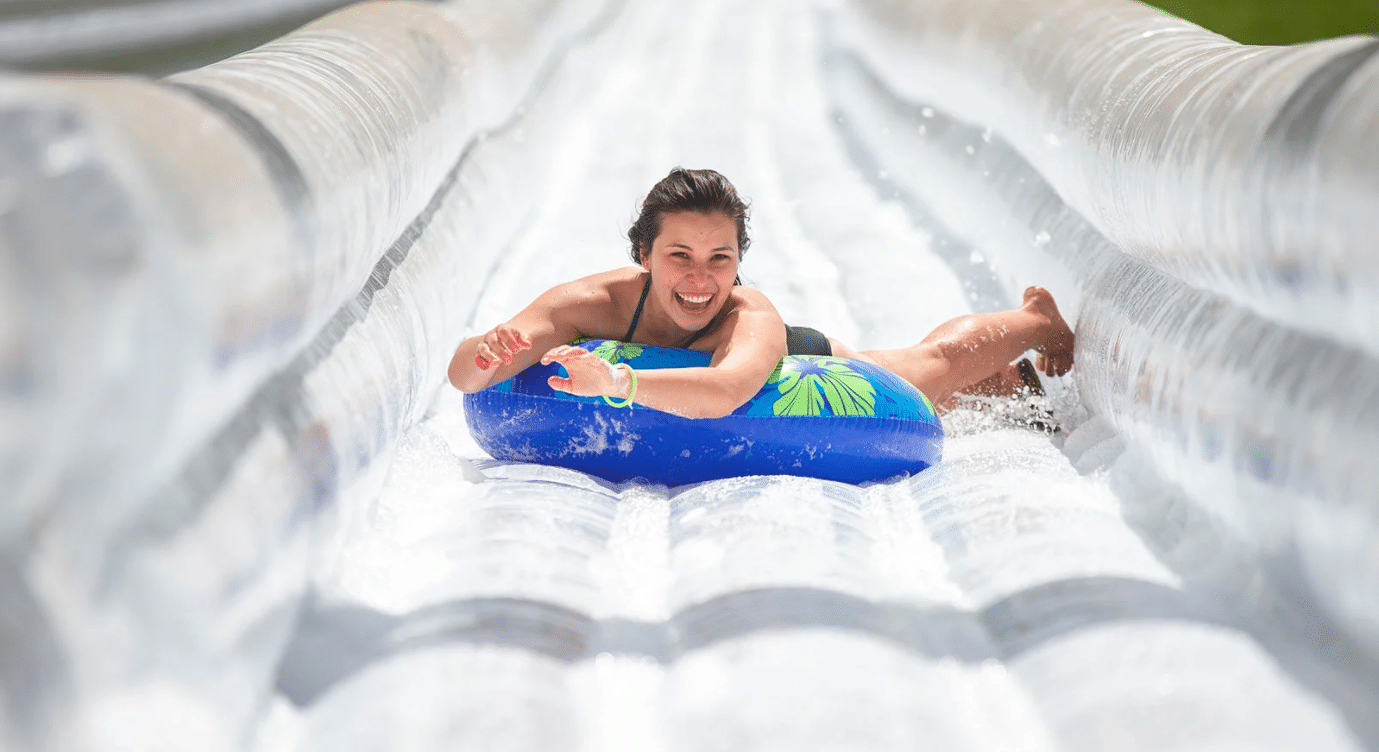 Speaking of which, Slide The Slopes setting up camp in New Braunfels will inevitably rival nearby waterpark Schlitterbahn, a summer staple that could, in reality, be an easy second stop on your weekend adventure. All you need is a spicy hot summer day, of which Texas has been blessed with many, to get yourself in the mood for a cool-down in the water.
Slide The Slopes hours will vary per Texas's often unpredictable weather, but will typically run from 12 – 6 pm on Wednesdays through Sundays. Tickets are available now for $25 adult general admission, $20 child general admission and military pricing, $85 discounted family pack of four, or the $185 discounted slopes group rate for your 10-person squad. Make sure to bring water shoes or tennies, as shoes are required. Find the Slide The Slopes tubing entrance outside San Antonio at Texas Ski Ranch, 600 E Watson Lane, New Braunfels, TX.
Featured Image Credit: Slide The Slopes