Independence Day weekend calls for grilling out, carnivals, Stranger Things marathons, and, most importantly, fireworks. Here's our guide to finding the best fireworks shows all around Austin and beyond to complete your 4th of July weekend.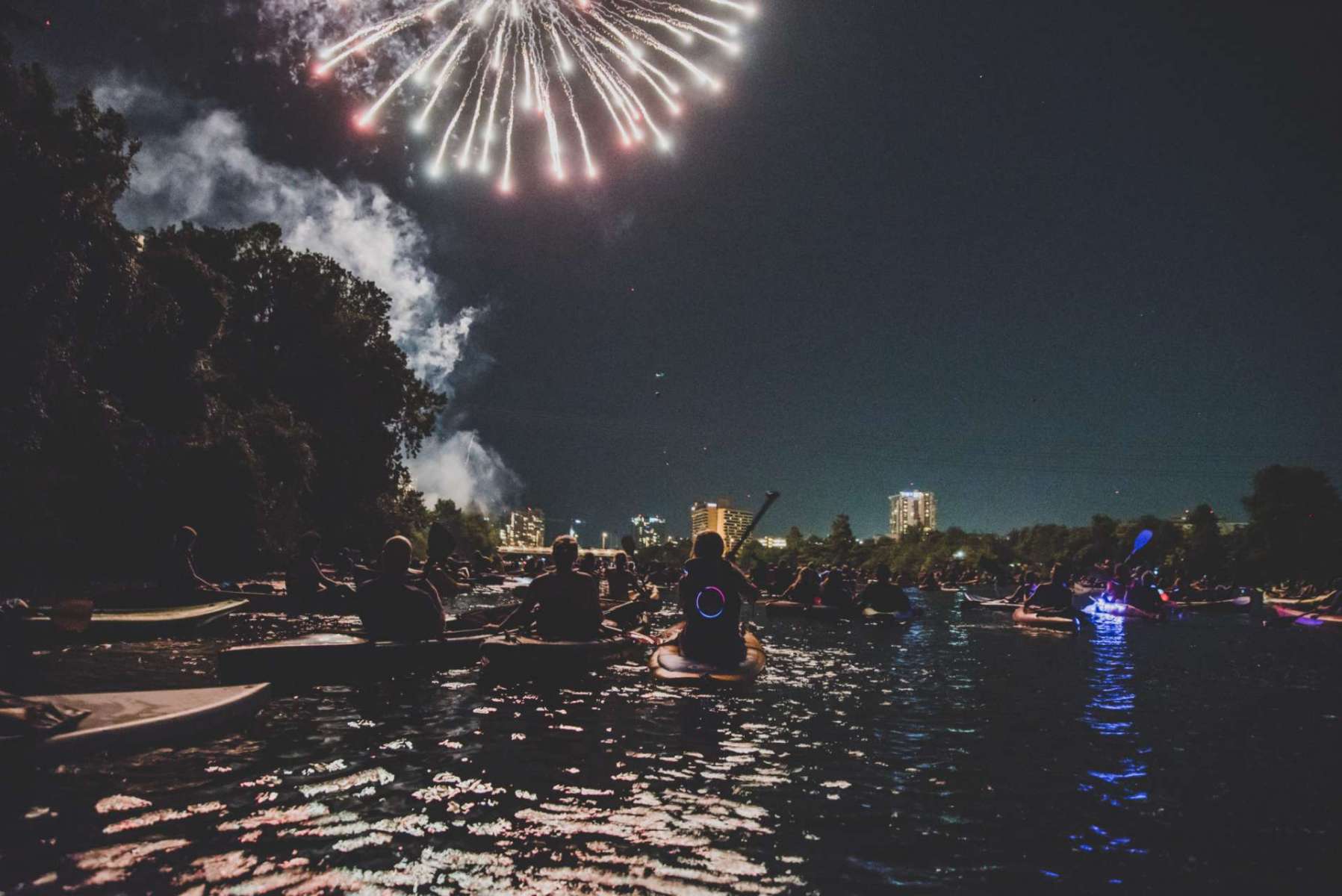 July 4, 8 pm  |  900 W Riverside Drive, Austin, TX 78704
Fourth of July in Austin is most iconically celebrated along Lady Bird Lake. Gather on Vic Mathias Shores to enjoy a spectacular fireworks against the backdrop of the city skyline, arranged to a musical performance by the Austin Symphony Orchestra. This event is free and open to anyone and everyone.
Kayak or Boat on Lady Bird Lake
July 4, 8 pm  |  2101 Andrew Zilker Road, Austin, TX 78746
If you're looking to make this year extra special, consider renting a kayak or boat to watch the 4th of July fireworks over Lady Bird Lake in Austin. You can rent from Zilker Boat Rentals or Live Love Paddle for an unforgettable fireworks display.
July 4, 8 pm  |  304 E Cesar Chavez St, Austin, TX 78701
As a pro tip, we recommend booking with the Austin Marriott Hotel, where guests will have the best views for the firework show from either their lush tropical rooftop terrace and pool oasis, or from their Corner Guest Rooms with floor-to-ceiling windows. Guest rooms start on level seven to maximize views of Lady Bird Lake, the University of Texas campus, the city skyline, and in the distance, Texas Hill Country. Of the 613 guest rooms, the hotel offers 25 luxurious suites. The reimagined rooms offer a spacious and elevated look complete with tailored solutions that are as inventive as its guests.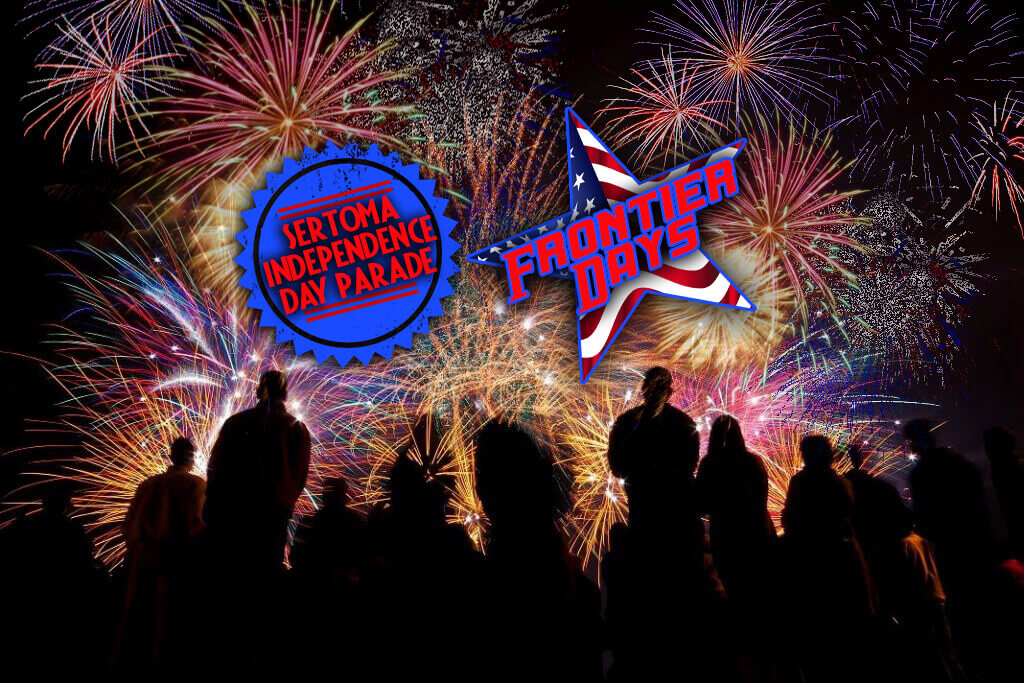 July 4, 8:30 am-11pm  |  1.5-mile route between Mays Crossing and Highway 79
Round Rock has got it going on this 4th of July weekend with a full day of festivities. Enjoy The 2022 Annual Sertoma Independence Day Parade, starting at 8:30 am and followed by pig races, live music, and free ice cream (you read that right!). Cap it all off with a legendary fireworks display, starting promptly at dusk.

July 4, 5 pm  |  3400 E Palm Valley Blvd, Round Rock, TX 78665

Ain't nothing more American than a good ol' fashioned ball game. Run the bases at Dell Diamond stadium for the Round Rock Express's game against the Alburquerque Isotopes, followed by a 4th of July fireworks display over the stadium. The first 7,000 ticketholders get free mini American flags, so purchase yours for $17 before they're sold out!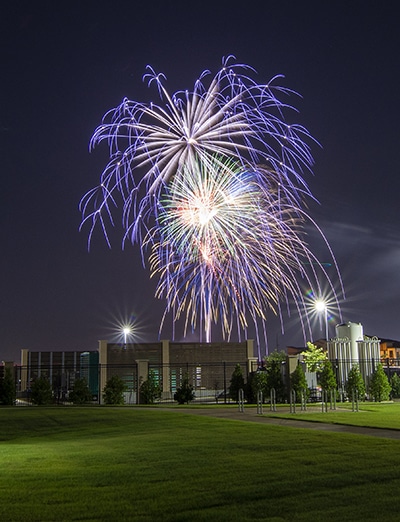 July 4, 9 pm  |  Seen from All Over Pflugerville
In partnership with Typhoon Texas Waterpark, the city of Pflugerville is hosting a 4th of July fireworks show near Austin. You can see this show from pretty much anywhere throughout the city, but especially at Typhoon Texas, as they shoot off from the field next to the waterpark located at the intersection of SH 130 and Pflugerville Parkway. The city recommends parking at Hendrickson High School (19201 Colorado Sand Drive), Stone Hill Town Center (500 Limestone Commercial Drive), or Costco (1901 Kelly Lane).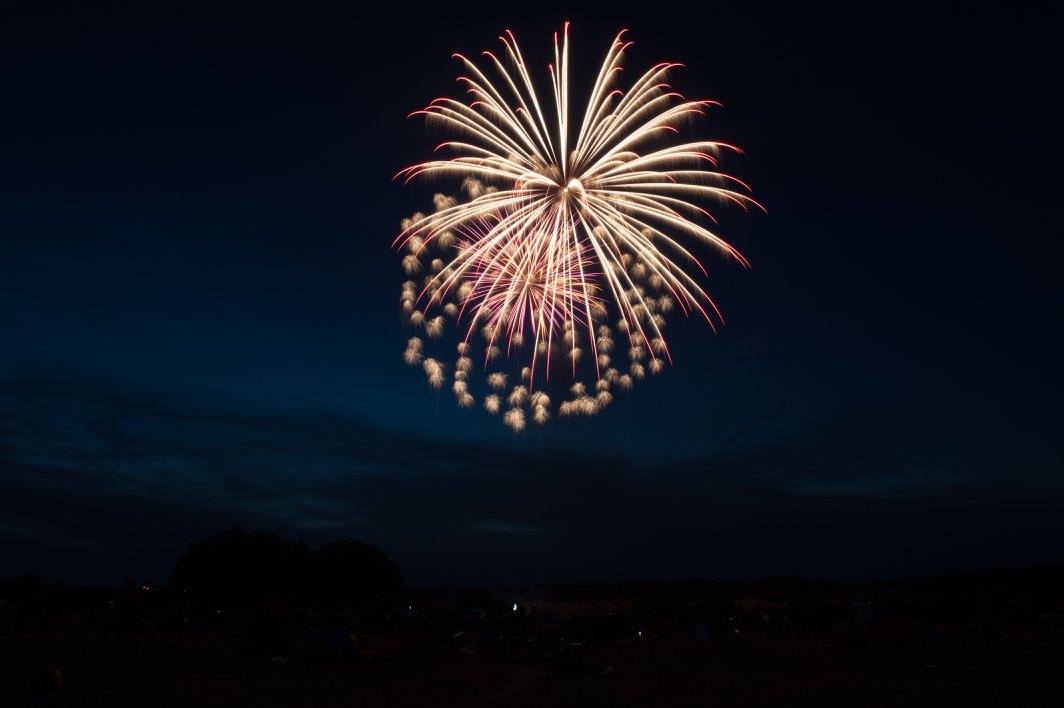 July 2, 6 pm  |  Hog Heaven Sporting Club, 24905 Ranch Road 12, Dripping Springs, TX
Spread out on the lawn at Dripping Springs's annual Fire in the Sky 4th of July celebration and fireworks show. Enjoy delicious eats from food trucks on site while you wait for the show to start at dark.
Featured Image Credit: Gino Barasa