Ramen. It's soup's (better) Japanese cousin, and it's all over Austin, Texas. There's something about ramen that makes it amazing all year round. Even in the height of summer you'll find residents traveling to ramen restaurants. These are our top choices for the best ramen restaurants in Austin.
6929 Airport Blvd #146, Austin, TX 78752
Sazan is Austin's newest, little-known ramen hotspot. And it's hands down the best ramen around. The chef is from the world's very first Michelin star restaurant in Japan, and he is here to take your taste buds to dreamland. It's not 100% traditional, but the ramen is magic. 
1600 E 6th St, Austin, TX 78702
If you're looking for the best popular ramen restaurants in Austin, the lines at Ramen Tatsu-ya are consistently running out the door. Now that there are a few more spots, there's usually only a wait at peak dinner hours. If you're looking for traditional flavors in a cozy environment, this is the place for you.
3210 Esperanza Crossing Suite 130, Austin, TX 78758
Elevated, chic, and so good. Jinya Ramen Bar pairs traditional ramen with a more elegant dining experience. The menu options at this ramen restaurant in Austin, Texas, are highly varied and customizable. However, this restaurant also offers seasonal specials that are always a must-try.
5301 Airport Blvd #100, Austin, TX 78751
Daruma is small, complete with that cozy, traditional Japanese ramen shop feel. While their menu is fairly small, they have mastered the bowls they make. The shop uniquely specializes in chicken broth ramen, making it very light, delicate, and delicious.
12636 Research Blvd C101, Austin, TX 78759
Kanji is also quite a small ramen shop, but full of big flavors. Their broths are made for over 24 hours! There aren't a ton of choices for different bowls, but they do have options you won't find anywhere else, like their katsu ramen.
2525 W Anderson Ln #120, Austin, TX 78757
Haru Ramen is a popular ramen restaurant in Austin, TX, that is well-known for its sushi. However, they have a great selection of ramen perfect for a lunchtime pitstop. They have great offerings including an entirely vegan option, and you can build your own!
---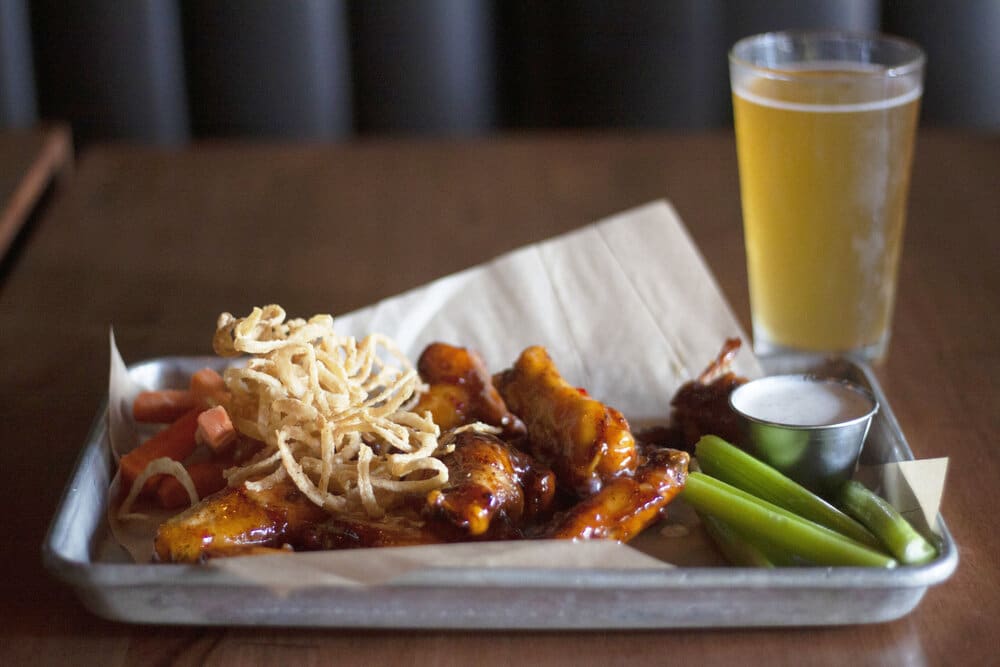 View the Oldest Bars in Austin
Looking for a bit of Austin history? View our list of the oldest, most iconic bars in ATX.
Find the Oldest Bars in Austin
---
6519 N Lamar Blvd, Austin, TX 78752
Michi Ramen is the best ramen shop in Austin to visit if you're craving diverse and delicious entrées. You can fully customize your bowl to create the exact ramen you're in the mood for. Michi is also an excellent place for a classic Japanese dessert: mochi.
1801 E 51st St C370, Austin, TX 78723
Xian is not technically a ramen shop, they offer Chinese noodle bowls. Similar ideas with different flavors, and very, very tasty. One of the coolest things is the variety of their hand-pulled noodles, whatever kind of noodle you're in the mood for – they have it.
Featured Image Credit: Guilhelm Vellut on Flickr