Honoring the diverse legacy of the city's multicultural residents includes recognizing their contributions to the culinary landscape of the Southwest. Austin is proud to support and feature a number of Black-owned restaurants. We have put together a guide of our favorite Black-owned restaurants in Austin for you to support by ordering takeout or dining in!
607 W 3rd St #105, Austin, TX 78701
An innovative new live-fire restaurant, Hestia's offers a deliciously dangerous meal that incorporates delicious flavors with live results! Try the twelve-course tasting menu and live-fire at this restaurant in Austin for a delicious and exciting experience.
13717 Mopac Service Rd, Austin, TX 78727
Southern comfort food takes on new heights with this delicious and traditional fried food superstar. The Rolling Rooster in Austin offers chicken and waffles, of course, but fish and shrimp will also make an appearance, making this another unforgettable business.
51 Rainey St #110, Austin, TX 78701
This upscale American mainstay keeps the small plates coming in its corner of the Rainey Street District. Black-owned and operated, Emmer & Rye boasts a warehouse chic aesthetic and cocktails a-plenty.
7135 N Lamar Blvd, Austin, TX 78752
You won't find better vegan ice cream than at this small storefront on the corner of North Lamar and St. Johns. Luv Fats Ice Cream can also be found at local farmers markets, grocery stores, and coffee shops.
3901 Promontory Point Dr, Austin, TX 78744
This BBQ food truck is housed at Meanwhile Brewing, serving up delicious meals inspired by the African diaspora within the United States.
3601 W William Cannon Dr #300, Austin, TX 78749
A Chicago-style pizza place in Austin? About damn time. Love 312 opened over the summer boasting cheesy, gooey, saucy Chicago-style deep dish and we are here for it. Grab a slice any day of the week.
2701 Manor Rd, Austin, TX 78722
Run by co-owner and Chef Brian Batch, this breakfast spot in East Austin offers delicious and tasty biscuit sandwiches for breakfast and lunch. Try out your favorite flavors around the clock for a refreshing breakfast treat!
2000 E 12th St, Austin, TX 78702
Sam's BBQ is a Black-owned restaurant in Austin that has been in business for over six decades. Sam's Special features a whopping meat-by-the-pound deal (any barbecued meat of your choice sold by the pound) or two meats and sides for $15, a darn good deal!
1124 E 11th St, Austin, TX 78702
We are begging you: do not sleep on this legendary vegan spot. Try the beer battered cauli chikn or "I used to eat fish" fillet sandwiches, crab cake totchos, fried avocado bites, and more, all plant-powered.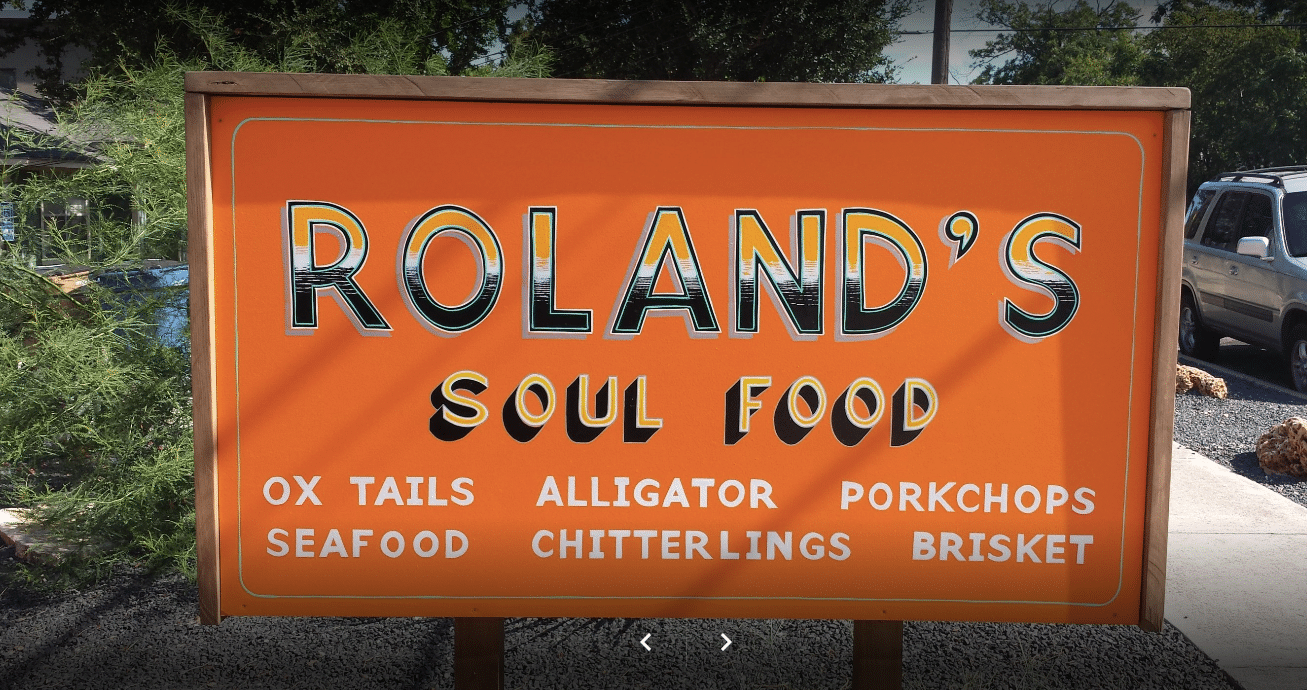 Roland's
1311 Chestnut Ave, Austin, TX 78702
Roland's is an Austin secret. Without a website, this unassuming Southern kitchen runs a casual atmosphere, but serves a variety of exotic meats, including oxtail, chitterlings, and alligator! Open for dine-in and takeout; call 512-499-8833 to order.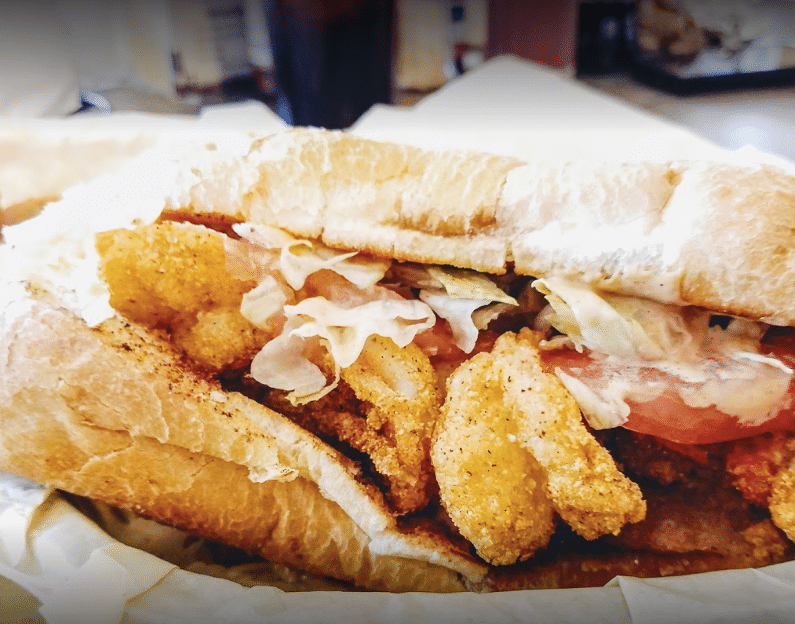 4140 E 12th St, Austin, TX 78721
Soul food experts, Country Boyz Fixins know their way around the kitchen. Their claim to fame is their delicious Po-Boy & Fries combo, served with fish, shrimp, chicken, or oyster. Call 512-928-5555 for takeout.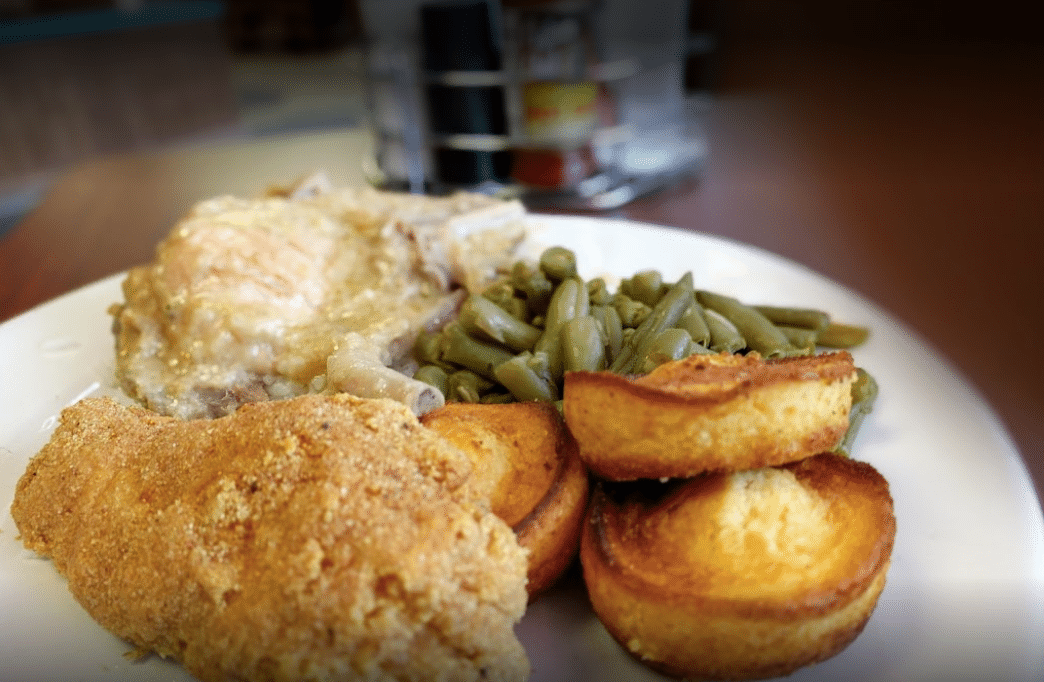 1144 Airport Blvd, Suite 220, Austin, TX 78702
When given the choice between a Six Shrimp Dinner, a Four Fried Chicken Strips Dinner, and a Three Piece Catfish Strips Dinner, how could you not stop and wonder if you're in heaven? Mr. Catfish serves you just right, dine-in or takeout, six days out of the week.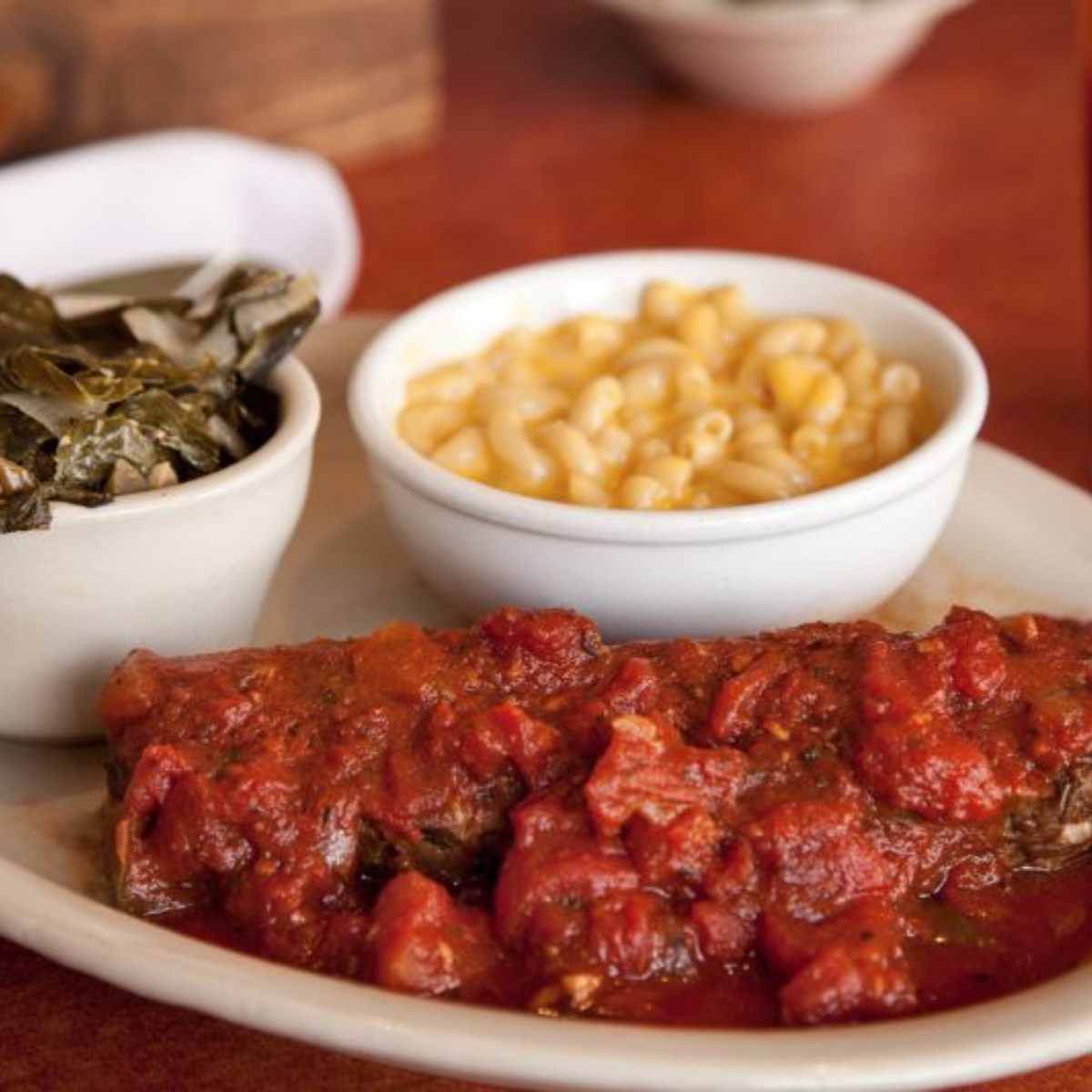 2002 Manor Rd, Austin, TX 78722
If you're not invited in by the enticing scent of chicken-fried steak and pork ribs from the parking lot, then the downright delicious Southern cooking will easily win you over. Hoover's is open for dine-in, takeout, and catering!
1815 Rosewood Ave, Austin, TX 78702
Tucked next to Ink Empire is one of the best authentic Cajun cafes on this side of the bayou! Shrimp creole, beef tips, and roux steam up your plates and make you hungry every time you visit!
2804 N Interstate Hwy 35, Austin, TX 78705
An Austin staple, Aster's Ethiopian serves giant, communal plates where guests can scoop up preferred servings by hand or utensil for extra flavor. The dishes at this Black-owned business are full of traditional Ethiopian flavors.
---

View the Best Indie Coffee Shops in Austin
Need a cup of joe that's not from Starbucks? Try one of these indie coffee shops in Austin.
View the Best Indie Coffee Shops
---
1508 W Anderson Ln, Austin, TX 78757
This Austin drive-thru is promoting healthy eating at all income levels! Pick up a salad, wrap, and more made from all-natural and healthy ingredients at affordable prices from the new Austin staple that's sure to leave a lasting mark.
6218 Brodie Ln, Austin, TX 78745
Winston's Kitchen is a Black-owned restaurant in Austin that has been serving authentic Jamaican food for more than four decades. Their jerk chicken constantly amazes, and all their dishes are made with real, fresh ingredients for an extra zing. Winston's is a must-visit site for any Jamaican lovers!
Featured Image Credit: Bird Bird Biscuit on Facebook