Following an expansive $15 million renovation over the course of the last year and a half, Pease Park is ready to once again open its 7-acre, southside green space to the public. Kingsbury Commons has been redeveloped into a welcoming entrance to the well-known West Austin park, and as of July 2 this summer, park-goers can climb high above the forest floor in the new treehouse, explore an interactive playground, and enjoy a little rest on the Tudor cottage terrace.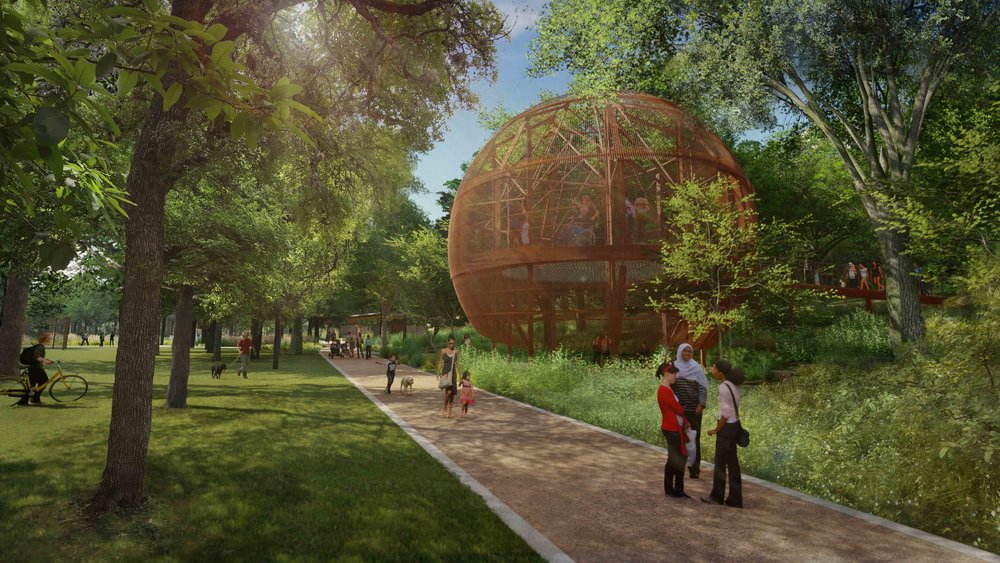 Thanks to the partnership of Pease Park Conservancy and the Austin Parks and Recreation Department, a $9.7 million donation from the Moody Foundation, and plenty of additional donations from the community, Kingsbury Commons is not only the park's most gorgeous and beneficial renovation in over a century, but was fully completed with all-new installations in just over a year.
Though rivaled by new and truly impressive amphitheater built directly into the hillside, the new reigning feature of the park is the undeniably cool, suspended Treehouse, a wide-open observation pod designed like a seed that allows a canopy-dressed pathway through the treetops.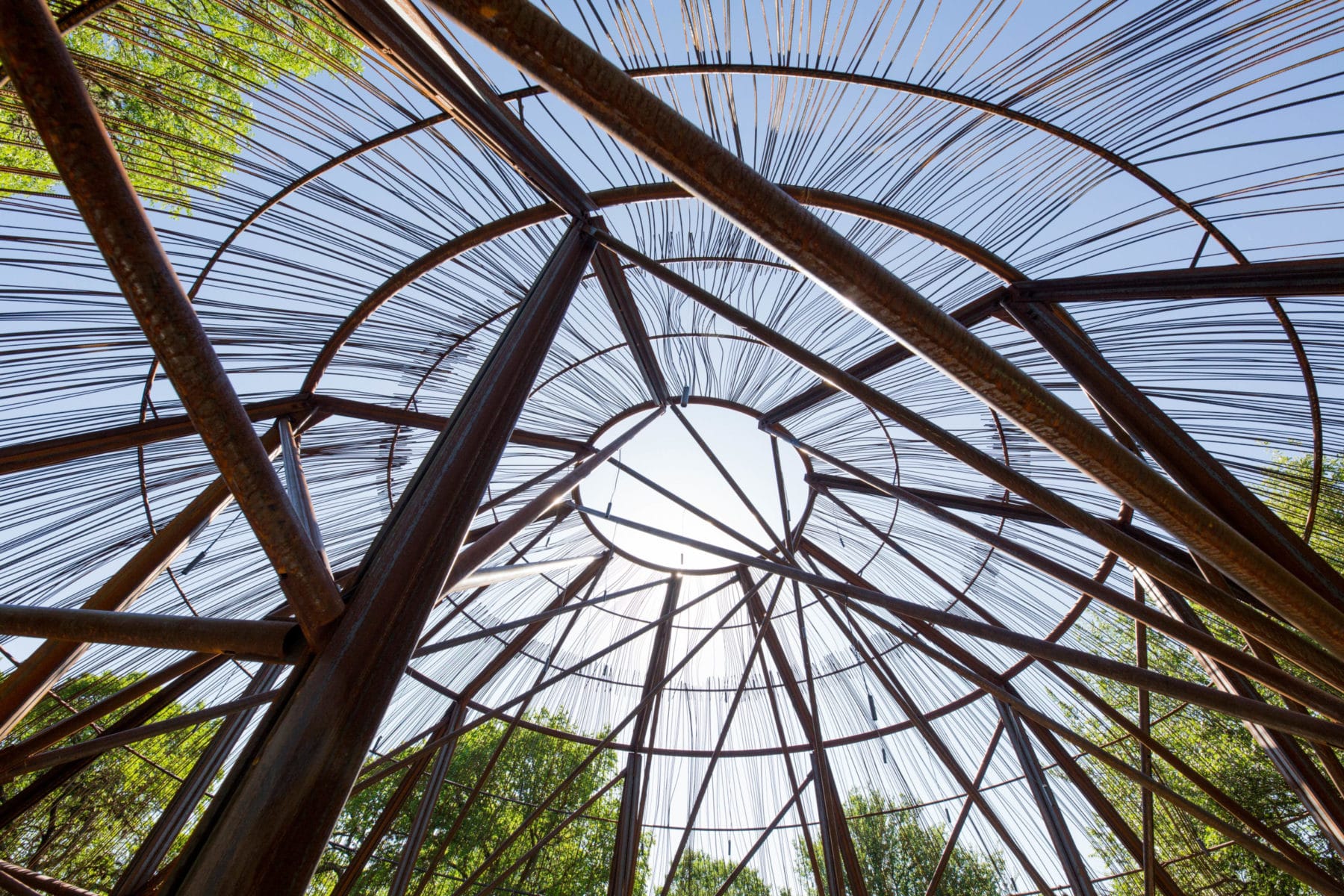 Kingsbury Commons is also home to an authentic, 1920s Tudor cottage, complete with ample seating on the terrace and renovated to foster community through events, receptions, and gatherings. Park-goers can marvel at the new interactive and enchanting water feature or catch a pick-up game at the improved, high school-regulation-size basketball court, baseball field, or bocce court. Historic features like picnic tables, walls, and bridges have been restored and preserved for future generations.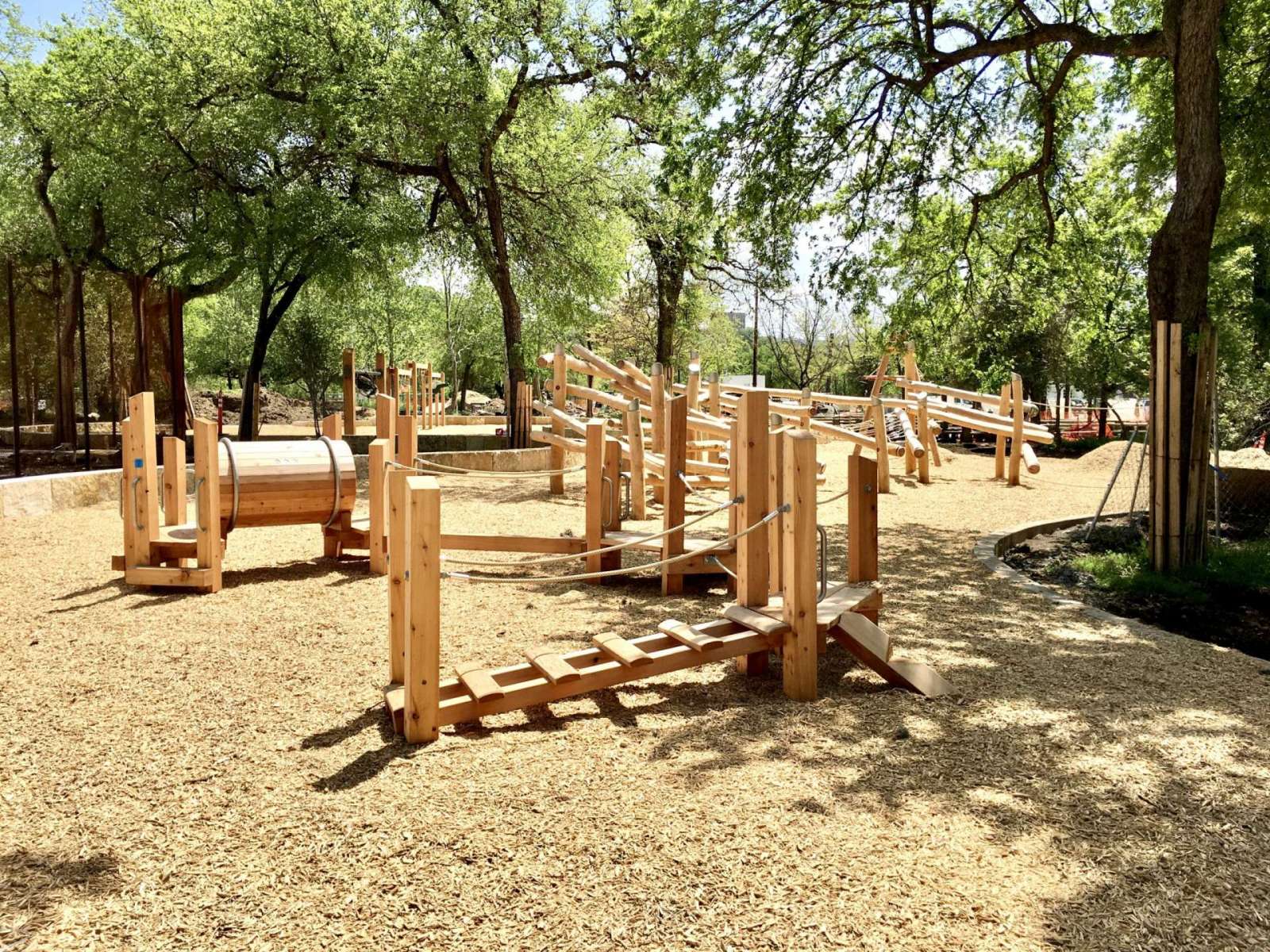 Kingsbury Commons is designed by Austin-based Ten Eyck Landscape Architects, Inc. and project-managed by Project Management Advisors, Inc. and Ross Anders. Pease Park Conservancy has taken control of operations and maintenance of Kingsbury Commons, and will be in charge of future events and private parties.
Pease Park can be found at 1100 Kingsbury St in West Austin.
Featured Image Credit: Pease Park