With Valentine's Day on a Monday this year, it kinda falls on you to plan something over the weekend. Whether it's a restaurant reservation or special one-on-one time, take this year one for the books and explore some of the most romantic Valentine's Day events happening in Austin this year.
Romantic Valentine's Day Events in Austin
301 Brazos St #150, Austin, TX 78701
J-Prime Steakhouse is offering a 5-course pre-fixe menu for Valentine's Day. This specialty menu is $129 per guest and comes with menu items worthy for a celebration like the filet mignon and the char-grilled sea scallops. The restaurant will open its doors one hour earlier at 3 p.m. for the holiday and will be offering the Valentine's Day menu until 10:30 p.m. The full menu is available on the J-Prime Steakhouse website.
4000 E Palm Valley Blvd, Round Rock, TX 78665
For Valentine's Day, Cork & Barrel is offering a specialty Chef's Menu for guests. The Chef's Menu includes tasty options for appetizers, main courses, soups and salads, and desserts. Parties of two can opt into the Valentine's dinner for two for $100, which includes one appetizer, one main course each, two jumbo chocolate covered strawberries and two glasses of prosecco. The Valentine's Day special will be the only food menu available on February 14 accompanied by the usual Cork & Barrel bar menu. See here for the full Valentine's Day Menu.
307 W 5th St, Austin, TX 78701
On Valentine's Day, the award-winning downtown cocktail bar The Roosevelt Room will feature complimentary bubbles for couples from 4 p.m. to 12 a.m. Enjoy the perfect evening filled with love and libations with their expansive cocktail menu! The bar also offers a food menu that focuses on epicurean bar food that will make your partner swoon! The full menu and reservation details are available on The Roosevelt Room's website.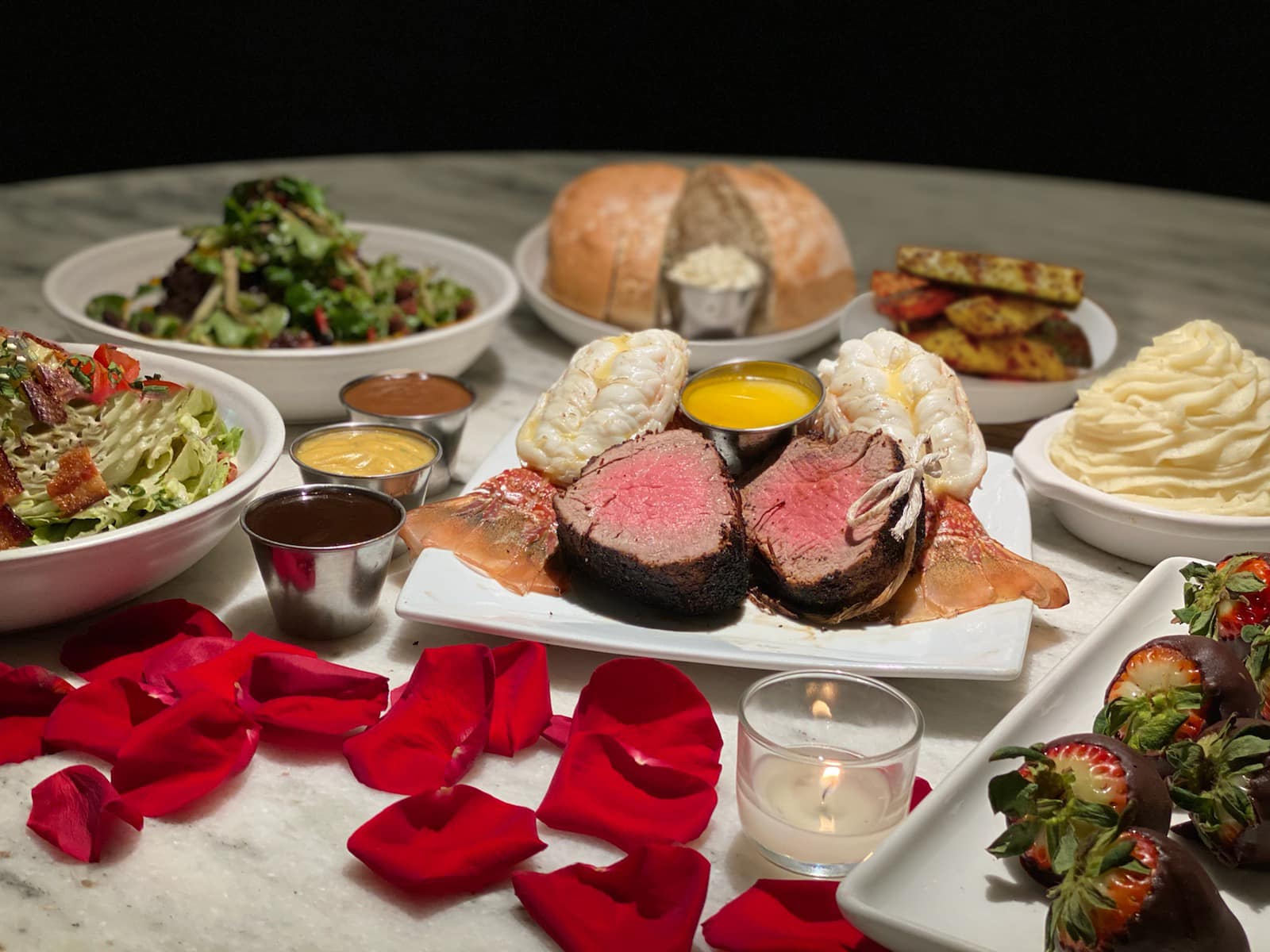 114 W 7th St, Austin, TX 78701
For Valentine's Day, Perry's Steakhouse is offering a few options for romantics in Austin. Diners can enjoy the 3-Course Prix Fixe Menu on February 14 or Perry's Candlelight Dinner for 2 from February 11-14; both menus are available for dine-in and to-go (and Perry's Candlelight Dinner for 2 includes rose petals and a votive candle with holder to sweeten the atmosphere). Perry's is also offering a Second Chance for those who want to celebrate the following weekend, and the V-Day Prix Fixe Menu and Perry's Candlelight Dinner for 2 will be available for dine-in (must have reservations and note this offer) and to-go on February 19. More details can be found online. Online ordering is available.
7415 Southwest Pkwy, Austin, TX 78735
CARVE American Grille at Lantana Place will feature a 3-Course Prix Fixe Menu and CARVE Valentine Candlelight Dinner for 2 this Valentine's Day. The Prix Fixe Menu is available for dine-in and to-go on February 14, and there will be a limited menu available for the day. The CARVE Valentine Candlelight Dinner for 2 is also available for dine-in and to-go from February 11-14; the to-go option includes rose petals and a votive candle holder. Diners can also enjoy a Second Chance on February 19; both the V-Day Prix Fixe Menu Special and Candlelight Dinner for 2 are available for dine-in (guests must have a reservation and note this offer) as well as to-go. Full menus and details are available online. Online ordering is available.
1901 San Antonio St, Austin, TX 78705
The Otis Hotel will feature a "Will You Be My Valentine" package that includes a box of chocolates in room at arrival and shower bomb to enjoy. After checking in the guests can enjoy one bottle of bubbles and half a dozen oysters at Acre 41. Those looking for a more private experience can book a private igloo at the hotel's Otopia Rooftop lounge. Booking an igloo comes with a bottle of bubbles, oysters, and access to the chocolate fondue station. Each igloo will also have a record player to set the mood. The hotel's Acre 41 will be open for dinner with reservations still available and Burger Bar will have a red velvet milkshake special.
Multiple Locations 
Love is also in the air at AC Hotel with the "Steal My Heart" package. A reservation will include two glasses of wine and Datales Con Tocine with dates, smoked bacon, spicy chorizo, and piquilo at Bar AC as well as chocolates in the room upon arrival. Bar AC is heated in case the weather does turn a bit chilly.
2552 Guadalupe St, Austin, TX 78705
Moxy will also have a "Cuffing Season" package that includes 2 drinks at Bar Moxy, a welcome amenity with a box of chocolates and a luxurious shower bomb, and late check-out at 1pm. They've also got some of the best Valentine's Day events in Austin running all month long, including:
Taylor Swift vs. Miley Cyrus Live DJ Battle on Fri 2/17, 9pm-1am
HH Mon-Thurs 3pm-7pm + HH Saturday 11am-2pm
Open Mic Night on Wed 2/8, hosted by @s.t.u.d.tstv
Live DJ Fridays & Saturdays all month
Comedy Show 2/26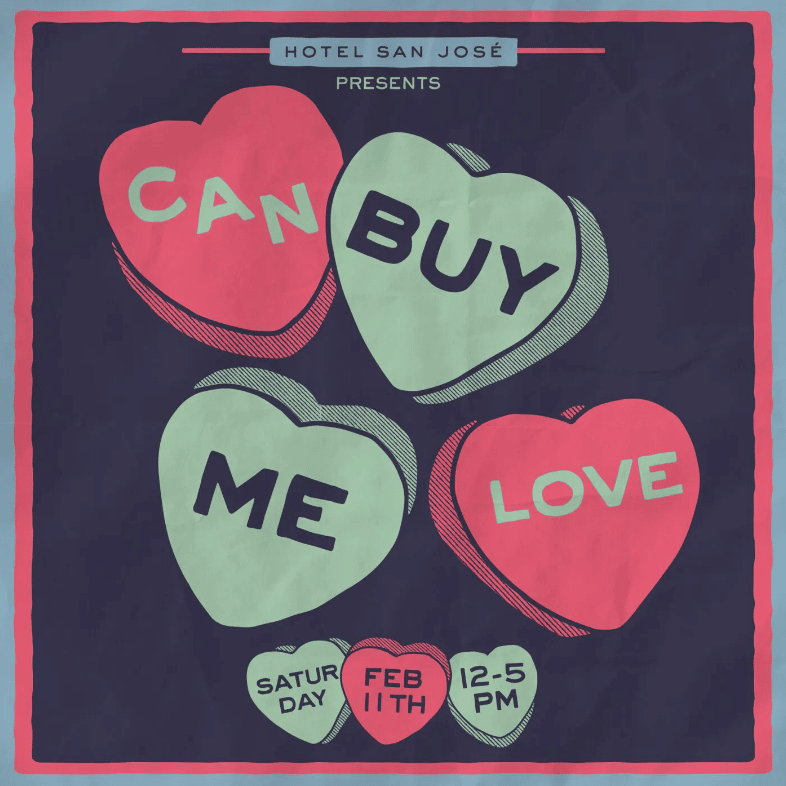 1316 S Congress Ave, Austin, TX 78704
400 Josephine St, Austin, TX 78704
Join Carpenters Hall for special Valentine's Day dinner, featuring a handful of specials in addition to the full dinner menu, while wine pairings are also available to take date night up a notch. 
Dinner Menu: 
Raw Seafood Tray (gulf oysters, shrimp cocktail, yellowtail crudo, accoutrements)

New York Strip for Two (braised endive, roasted mushroom duxelle stuffed tomato, au poivre sauce)

Roasted Young Chicken for Two (sautéed swiss chard, sweet potato puree, local mushroom fricasse)

Callebaut Chocolate Mousse (feuilletine praline, bourbon cherries, chantilly); wine pairings available.
400 Josephine St, Austin, TX 78704
Celebrate Valentine's Day with a silent screening of Scott Pilgrim vs The World with specialty cocktails in hand, including the 7 Evil Exes (a classic clover club), and the Black Sheep (a twist on a classic Manhattan featuring activated charcoal). Easily one of the best Valentine's Day events you can find in Austin.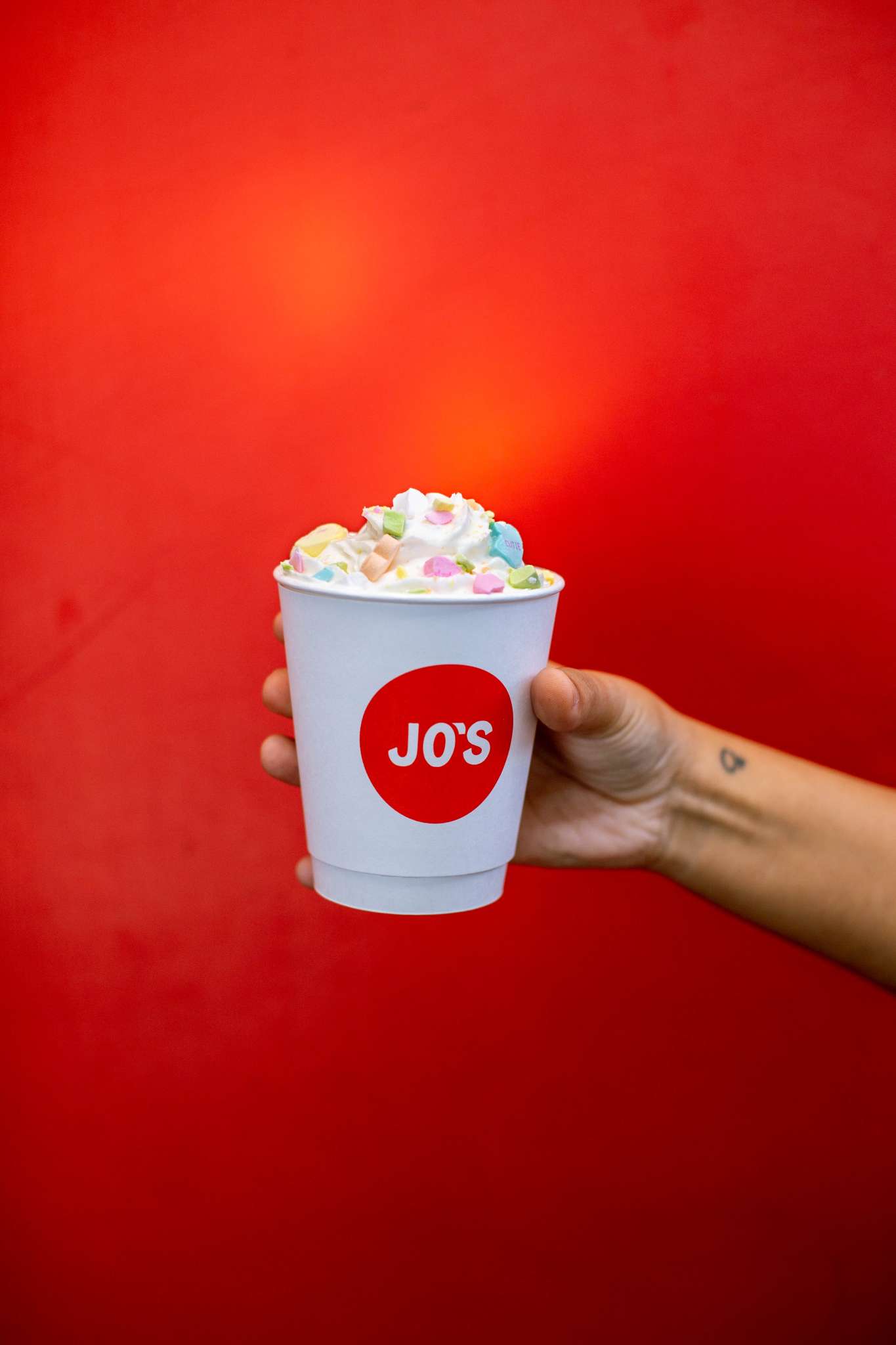 Multiple Locations
Try the Brokenhearted Latte at Jo's this 
Valentine
's 
Day
— a traditional Honey Vanilla Latte topped with whipped cream and broken conversation hearts candy. Available from February 10 -14 at all Jo's Coffee Locations.
This favorite Austin-based ice cream purveyor will be making a special, limited run of "Sweetheart Bars" for Valentine's Day that will start to be available starting on Friday, February 3. They'll be available for pickup in the scoop shops while supplies last and will retail at $17 per box. I've included the two flavors and the details here:
Chocolate Strawberry: Fall in love with this classic duo of strawberries and chocolate. Featuring dark chocolate cookies snuggled with sweet Texas Strawberry ice cream, kissed with melted SRSLY chocolate and crunchy strawberry candies.
Chocolate Chocolate: Decadent Dark Chocolate, olive oil & sea salt ice cream meets its match with a tender chocolate sandwich cookie, enveloped in lucious SRSLY chocolate, and decorated with locally grown Mexican marigold infused chocolate cookie crumble.
5520 Burnet Rd #100, Austin, TX 78756
This Valentine's Day, The Peached Tortilla is offering a three-course dinner menu for $55 per person. Guests can sip on some specialty cocktails with their meal, or add on wine pairings for an additional $45. This menu is only available for dinner on Tuesday, February 14.
Specialty Cocktails
Grand Sombre & Beau. cognac, lemon, prosecco

Punch Drunk Love. strawberry milk punch, rum

Pink Lady. gin, egg white, lemon, grenadine, apple brandy
Dinner Menu: Course One
Kimchi Puffs. scallions, miso brown butter, kimchi butter.  (vegetarian)
Charred Cabbage. chili crisp, miso scallion creme fraiche. (spicy, vegetarian)
Dinner Menu: Course Two
Binchotan Hanger Steak. char siu marinade, watercress & herb salad, serrano chimichurri, jasmine rice, cooked over high heat japanese binchotan charcoal.
Miso Tobanjan Chicken Curry. confited Cook's Venture chicken, tomatoes, potatoes & carrots. (gf)
Kimchi Risotto. shiitake, sweet potato, scallions. (vegetarian, gf)
Dinner Menu: Course Three
Cardamom Chocolate Cake. strawberry glaze. (vegetarian)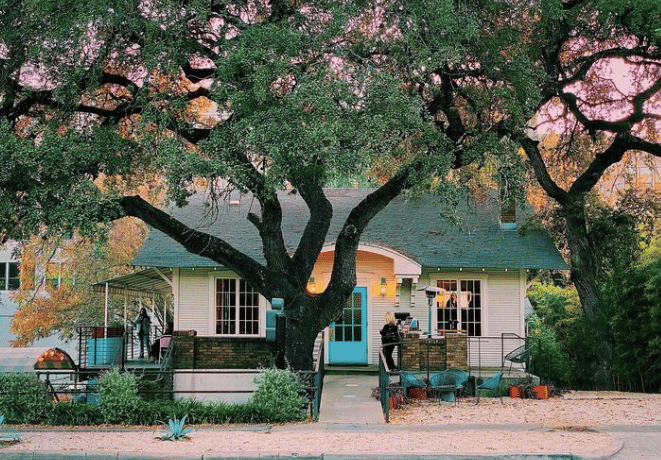 1315 W 6th St, Austin, TX 78703
This Valentine's Day, Bar Peached will be offering a 3-course menu for just $55/person. Optional wine pairings will be available as an add-on, and the team has also put together some cocktail specials for the evening, including a Negroni Sbagliato or a Spanish Coffee. Dine with your date on the patio below the giant, historic oak tree and twinkling lights or cozy up inside at the bar or near some romantic local pop art! Make a reservation via Opentable or by calling (512) 992-0666.
Specialty Cocktails
Passion Fruit Ramos Gin Fizz: gin, passion fruit, lemon, cream, egg whites, soda, nutmeg.
Negroni Sbagliato: carpano antica formula sweet vermouth, campari, sparkling wine, orange
Ticket to Phuket: aquavit, ginger, honey, lime, thai basil, thai chilis
Spanish Coffee: overproof rum, coffee liqueur, orange liqueur, coffee, chantilly cream.
Dinner Menu: Course One
Flounder Aguachili. thai chile, fresno, lime, chips. (gf)
Tteok-bokki. braised pork belly, rice cakes, gochujang, green onion. (vegetarian version available upon request)
Sichuan Curry Fried Chicken. buttermilk brined skin-on chicken thigh, cilantro ranch.
Dinner Menu: Course Two 
Bone-In Duroc Pork Chop (Berkwood Farms, Iowa). asian pear brined, Japanese sweet potato mash, sichuan demiglace. (gf)
Lamb Pad See Ew. thinly sliced lamb, gai lan (chinese broccoli), wide rice noodle.
Thai Eggplant Red Curry. bamboo shoots, tofu, bell pepper (vegan, gf)
Dinner Menu: Course Three
Red Velvet Sundae. red velvet bean cookie, popcorn ice cream, chocolate sauce. (vegetarian)
Creamsicle Bingsu. gran marnier, candied orange, mandarin orange reduction, orange madeleine. (vegetarian; can be made gf upon request)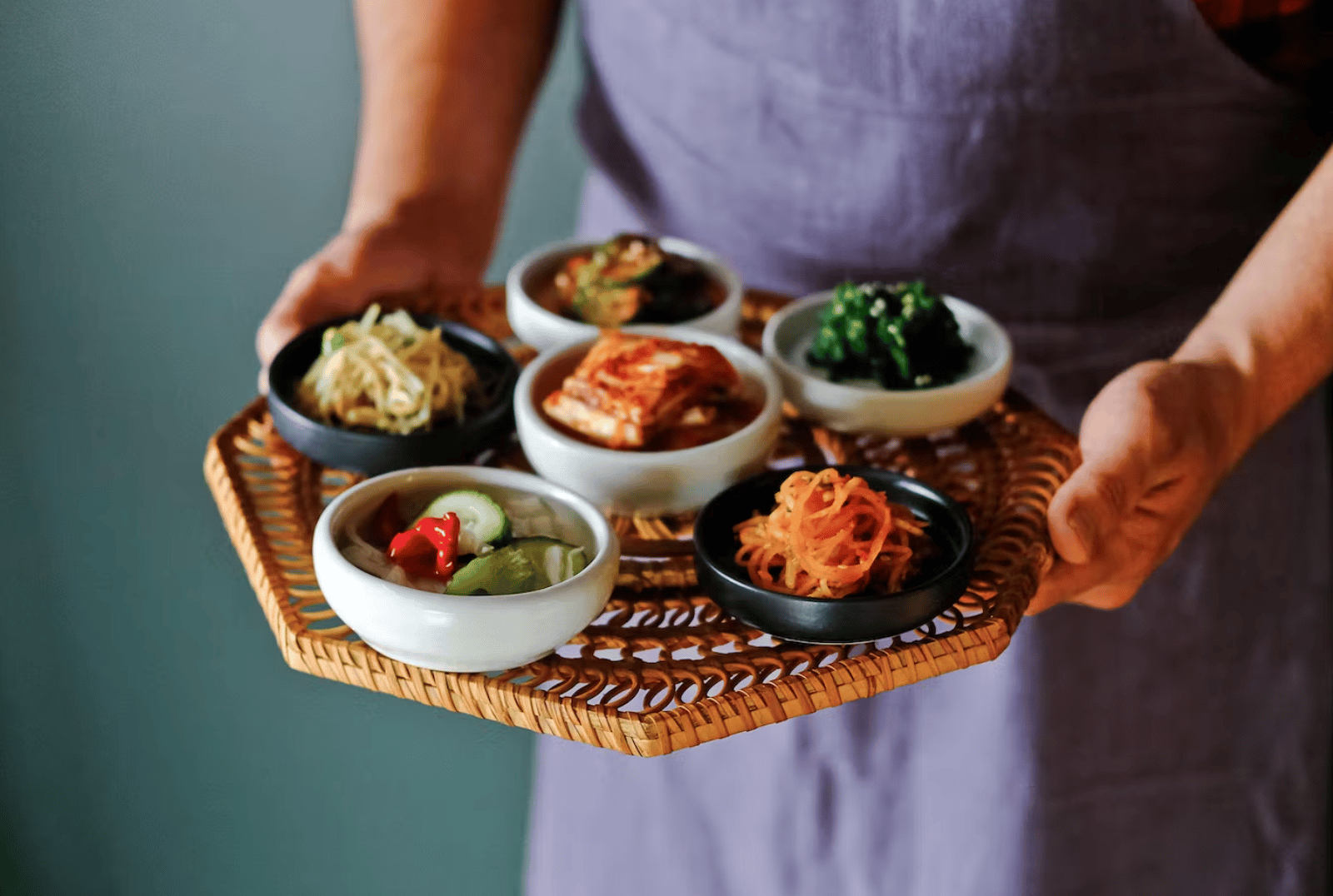 1628 E Cesar Chavez St, Austin, TX 78702
Oseyo will be serving dishes such as Tuna Tartare, Pork Bulgogi Pan Fried Bao, Salt & Pepper Lobster Fideo, and Sujeonggwa (brown butter financier, poached quince with pine nut ice cream & cinnamon ginger punch) for dessert! Plus, a special Valentine's Day cocktail "Somaek for 2" featuring Oseyo's "Forever Jeong" Rice Lager beer with Hold Out Brewing. Reservations can be made here. 
1813 A E 6th St, Austin, TX 78702
This 
Valentine
's 
Day
, 
Vixen's Wedding
 is serving up something truly special. For $95, guests will be served the Chef's Menu with Pink Bubbles to greet, plus an optional wine pairing menu for $55.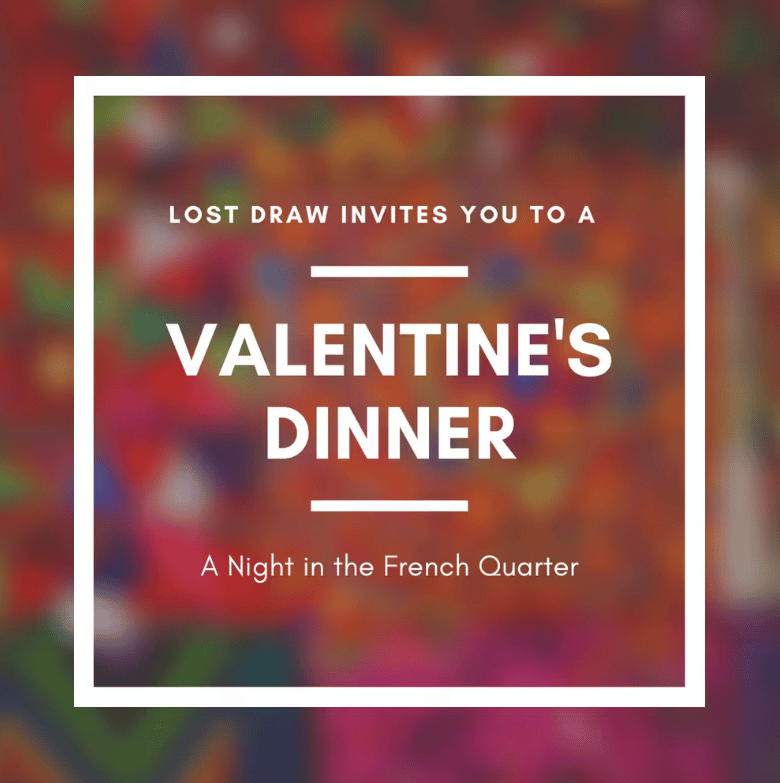 113 E Park St, Fredericksburg, TX 78624
Join Lost Draw at Park Street for a New Orleans style Valentine's Dinner on February 14, 2023, from 7 – 9 pm. Your Night in the French Quarter will include a 5-course dinner created around Lost Draw wines, jazz music and fellowship with others. Menu items will include Boudin Balls, Seafood & Andouille Gumbo, Smoked Beef Loin, and more! Tickets can be purchased here for $175. 
1686 US-290, Johnson City, TX 78636
Maybe you are single, or maybe just celebrating the big day; either way, Austin Valentine's Day events are fun! Grab your Gals and come out to Lost Draw in Johnson City for the ultimate girls night on February 14, from 6 – 9 pm. For $40, you can make your own four pack of chocolate dipped strawberries and enjoy a 'girls road trip snacks and wine pairing'.  All ticketed guests to receive a complimentary glass of Rosé. Tickets can be purchased at the link provided here.
320 S Capital of Texas Hwy, West Lake Hills, TX 78746
Laurel, located at Hotel Viata, will be offering two specials the weekend of Friday, February 10 through Tuesday, February 14, featuring a Surf + Turf entree and "French Kiss" dessert – details below:
Surf + Turf | $70
LHA beef tenderloin + lobster oscar

Cauliflower + goat cheese puree, baby carrots, roasted seasonal mushroom, asparagus, port veal jus, sauce maltese. 
"French Kiss" | $15
Citrus shortcake

Lemon + strawberry jame, vanilla ganache, raspberry glaze, sweet cream, macarons, raspberries, raspberry coulis
320 S Capital of Texas Hwy, West Lake Hills, TX 78746
Kick off Valentine's Day weekend with a paint and sip night with your sweetheart. This Couples Paint & Sip will take place at Hotel Viata on February 10, 2023 at 6 pm. Each couple will create a masterpiece by combining both of their paintings together. Viata will provide everything you need from brushes and paints to a canvas and a stand.
Ticket price includes admission, valet parking, one bottle of wine to share per couple, and charcuterie grazing table to enjoy. Limited availability. $75 per person, tax and gratuity not included. Guests can reserve their spot for one the best Austin Valentine's Day events at the link provided here.
—
For the month of February, Hotel Viata will also feature the below packages all month long and they can be booked now through February 28th. Enjoy these Valentine's Day events in Austin!
Self-Love Sweet Retreat
Slow down and unwind with a sweet self-love retreat to help look and feel the best. The stay will help self prioritize to find a sense of peace. The Self-Love Sweet Retreat package includes:
Overnight accommodations in a Robin Suite
Viata Sweet Treat in-room amenity
50-minute Pennybacker Massage with a self-love rose oil enhancement & 50-minute Keep Austin Glam Facial at Spa Viata
Booking Link: https://www.hotelviata.com/austin-texas-hotel-deals/self-love-sweet-retreat
Ultra Romantic Sweet Retreat
Create memories with a romantic getaway to the undisturbed beauty of Texas Hill Country. Begin the ultra-sweet retreat with a thoughtful surprise bouquet in-room upon arrival. Then guests will be transported to their own private paradise in Spa Viata's Signature Suite with a special couple's treatment and rose petal drawn bath for two. The Ultra-Sweet Romantic Retreat includes:
Overnight Suite Accommodations

Welcome in-room floral arrangement

Couple's Massage followed by a rose petal drawn bath in Spa Viata

Private Signature Suite Bottle of Veuve Clicquot and Viata Sweet Treat in-signature suite amenity

$150 dining credit to use at Laurel Restaurant or for in-room dining
Booking Link: https://www.hotelviata.com/austin-texas-hotel-deals/ultra-romantic-sweet-retreat
Bubbly Bliss Break
Escape to pure bubbly bliss in the Sparrow Suite accommodations featuring a deep soaking tub, perfect for in-room bath service for or as a surprise for a loved one. Enjoy dinner in Laurel Restaurant while we prepare a bath complete with bubbles, fresh rose petals, and a bath-side bottle of bubbles on ice. Bubbly bliss awaits among the trees. The Bubbly Bliss package includes:
Overnight accommodations in a Sparrow Suite

$100 dining credit to use at Laurel Restaurant

In-room bath service with bubbles and rose petals

Bath-side bottle of La Marca Prosecco
Booking Link: https://www.hotelviata.com/austin-texas-hotel-deals/bubbly-bliss-break
304 E Cesar Chavez St Unit 100, Austin, TX 78701
Roses are red, violets are blue, Corinne is celebrating Valentine's Day with a Tomahawk Dinner for 2! Grab your lover and indulge in our shareable Tomahawk Valentine's Day special priced at $175 per couple. The special will be served on February 14th from 5:00pm – 11:00pm. Wine pairings and V-Day themed cocktails will be available for an additional cost. Regular menu items will be available in addition to the Valentine's Day special. Guests can reserve their spot for this special dinner on OpenTable linked here.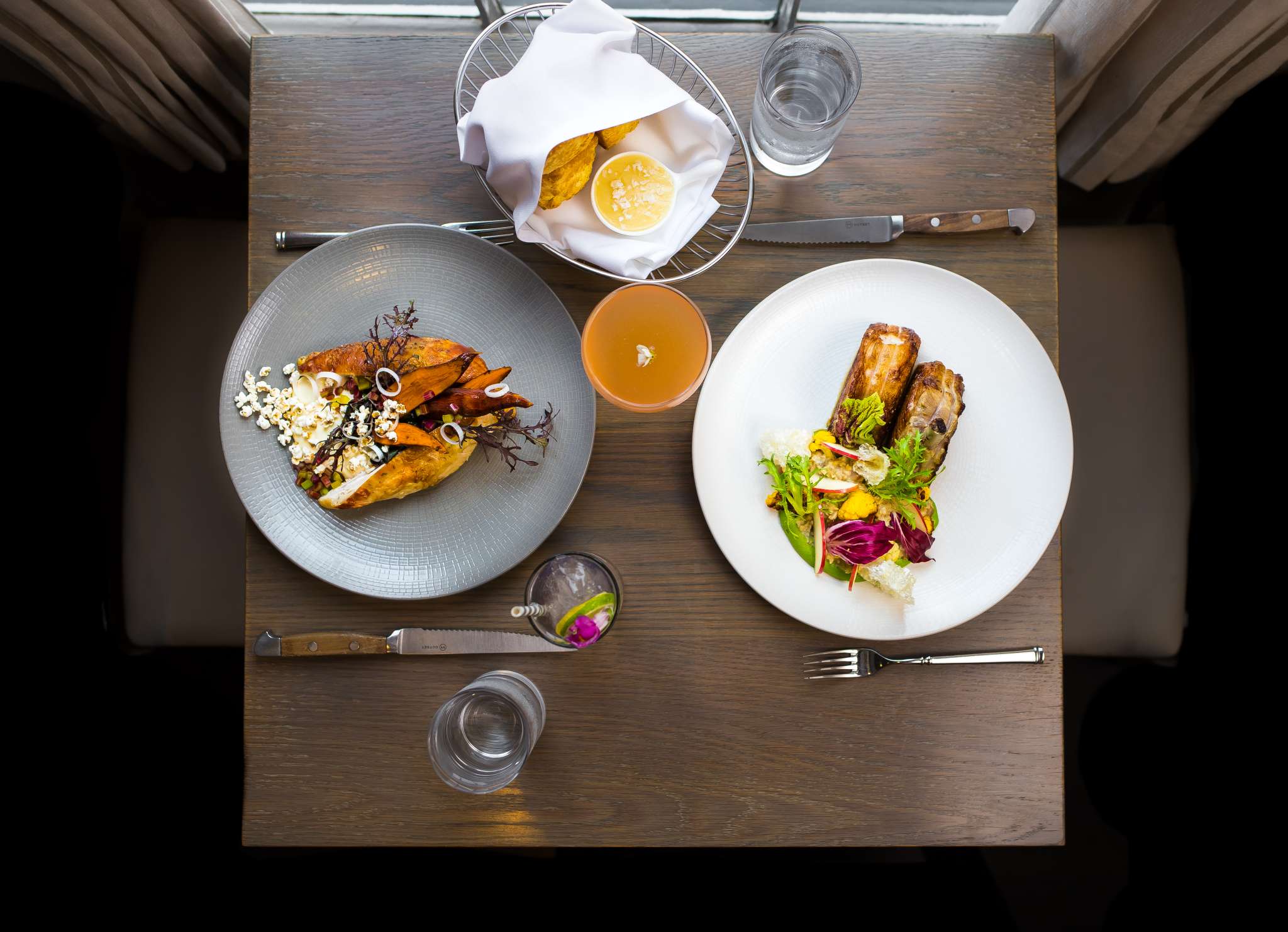 1610 San Antonio St, Austin, TX 78701
Experience love in every bite this Valentine's Day with Olamaie's special pre-fixe dinner. Treat your loved one to a romantic evening filled with delicious food and great company.The first course will be a choice of Butter Beans, Gulf Crudo with brown butter, winter squash and country ham, or Jefferson Red Rice with Gulf Shrimp. Second Course will feature Blackened Dayboat Fish, Okra Gumbo, Duck, Veal Tchoupitoulas and a Wagyu ribeye or tenderloin. Caviar service is available for an additional fee. Flan, Grapefruit Semifreddo or a vegan sundae will serve as the final course. Guests can also have the option to add on a Ribeye for $65! Reservations for the Olamaie Valentine's Day dinner can be made online.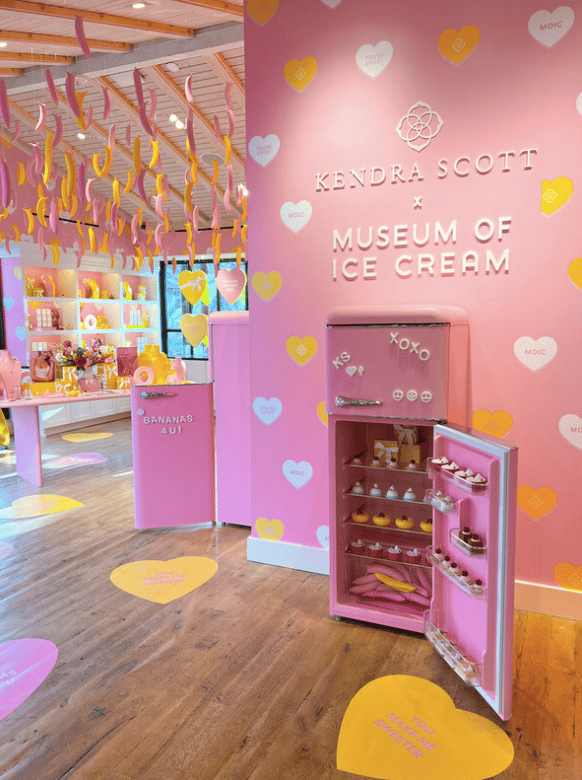 11506 Century Oaks Terrace #128, Austin, TX 78758
As part of the brand's "Sweet on You" Valentine's Day campaign, Kendra Scott is partnering with Museum of Ice Cream beginning February 1st.  The two synergistic brands that focus on experience, spreading joy, and inspiring human connection, are coming today this Valentine's Day to reimagine the way we experience ice cream and jewelry. The Kendra Scott x Museum of Ice Cream Experience launches on February 4th at Kendra Scott South Congress. It is free and open to the public. To enjoy the full Musem of Ice Cream experience this season, visit museumoficecream.com to purchase tickets. For more information on Kendra Scott, please visit kendrascott.com.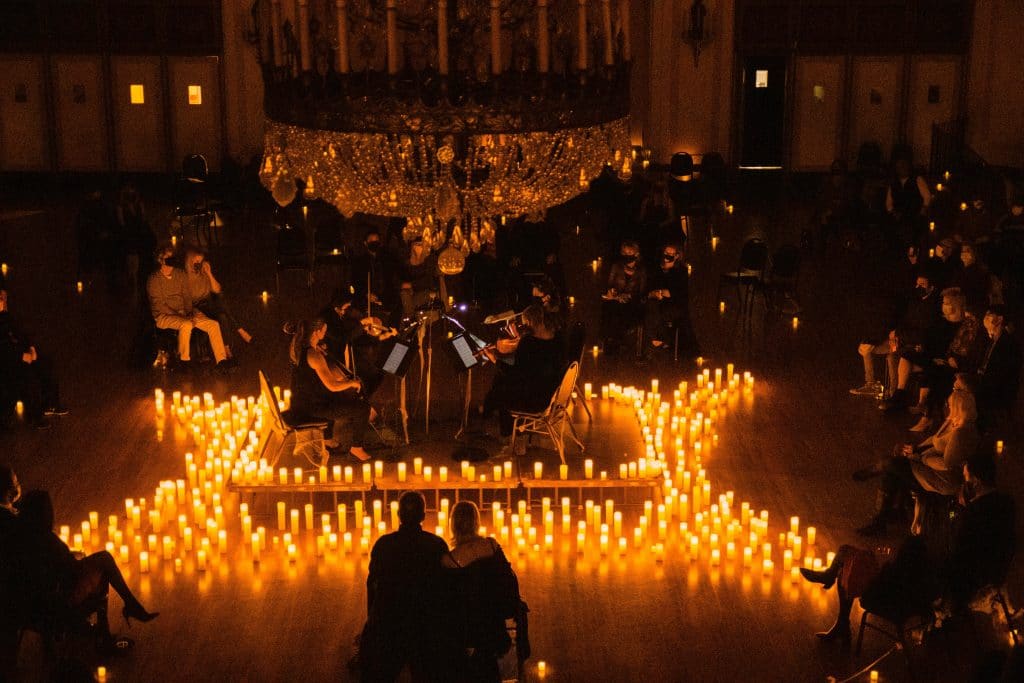 2312 San Gabriel St, Austin, TX 78705
The elegantly titled "Candlelight" series is sweeping through Austin just in time for Valentine's Day weekend. Swipe tickets to one of the most romantic Valentine's Day events in Austin: Candlelight: Valentine's Day Special ft. "Romeo and Juliet" and more on February 10 – 11, 2023.
2632 Ridgepoint Dr, Austin, TX 78754
House of Torment is getting a bloody Valentine's Day makeover. Horrific vampires stalk you in the dark. Terrifying monsters lurk around every corner. Love Bites is the perfect experience to spice up this Valentine's Day weekend. Whether you want to ditch the same old dinner and a movie date, observe Singles Awareness Day, or celebrate with your Galentines, House of Torment is sure to get your heart pumping. All blood types are welcome. Open Friday, February 17th through Sunday, February 19th.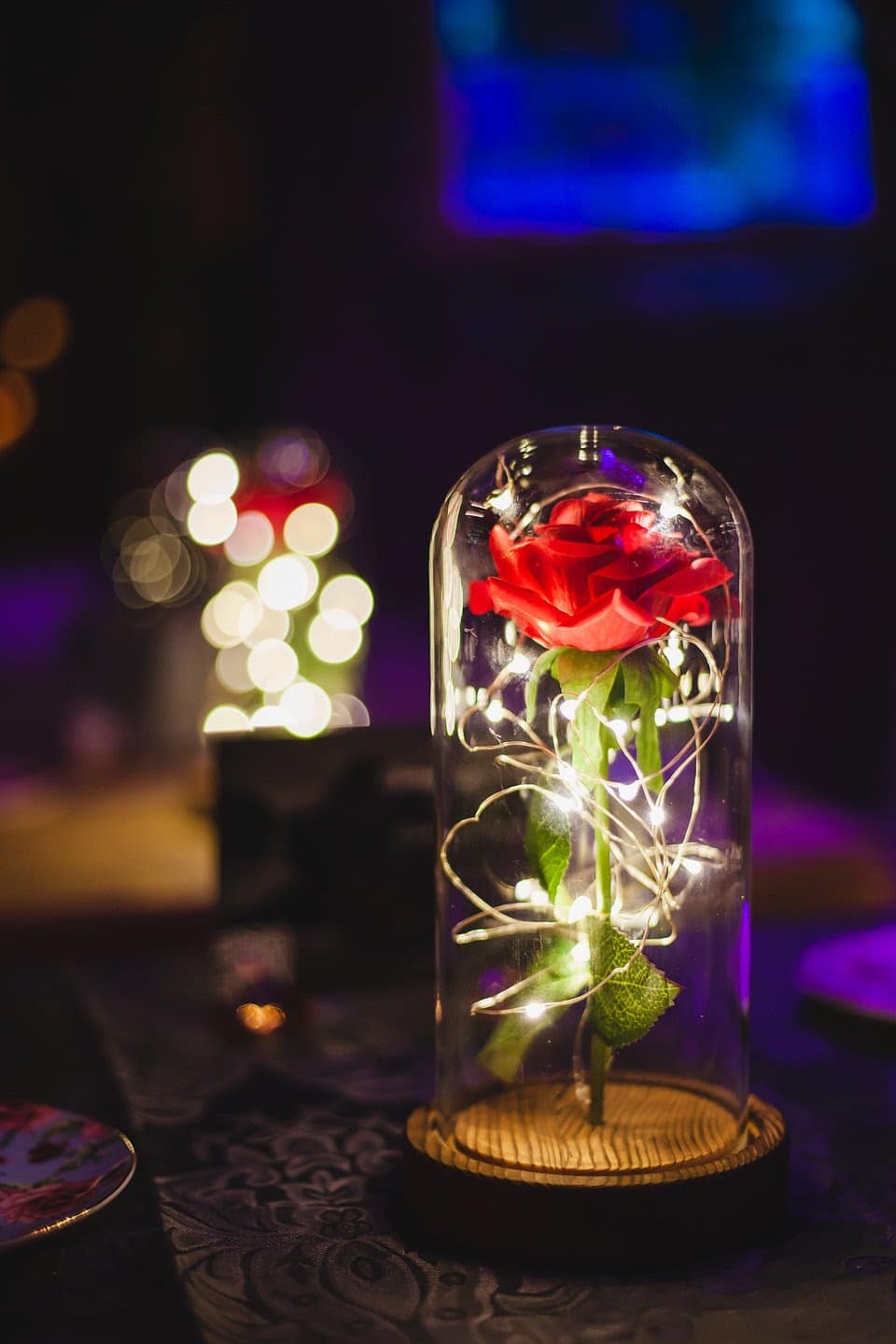 610 N Interstate Hwy 35, Austin, TX 78701