You may not able to buy Twitter but Austin has an insatiable desire to become the next home for America's Tech Bro. Aside from San Francisco and perhaps Denver, Austin has become the top destination for tech companies. The real estate market has grown ever more competitive and the business and financial districts of downtown look more and more "meta" by the month. Tech companies attract tech bros along with their charming combination of nerdy yet charismatic confidence. So, where do these Work Hard, Play Hard Warriors hang out? We've got the best bars that fit the mold of the perfect Tech Bro Watering Hole. 
1901 San Antonio St Unit 1100, Austin, TX 78705
Otopia is an easy choice here because what tech bro doesn't love a good rooftop? It's the only rooftop pool & lounge in the campus district, making it an ideal hang out in the young tech bro age demo. Also, given how close it is to the university, it's the perfect place for the Future Tech Bros of America to come, enjoy a beverage, and get valuable real life education on what it's truly like to be the king of Austin tech.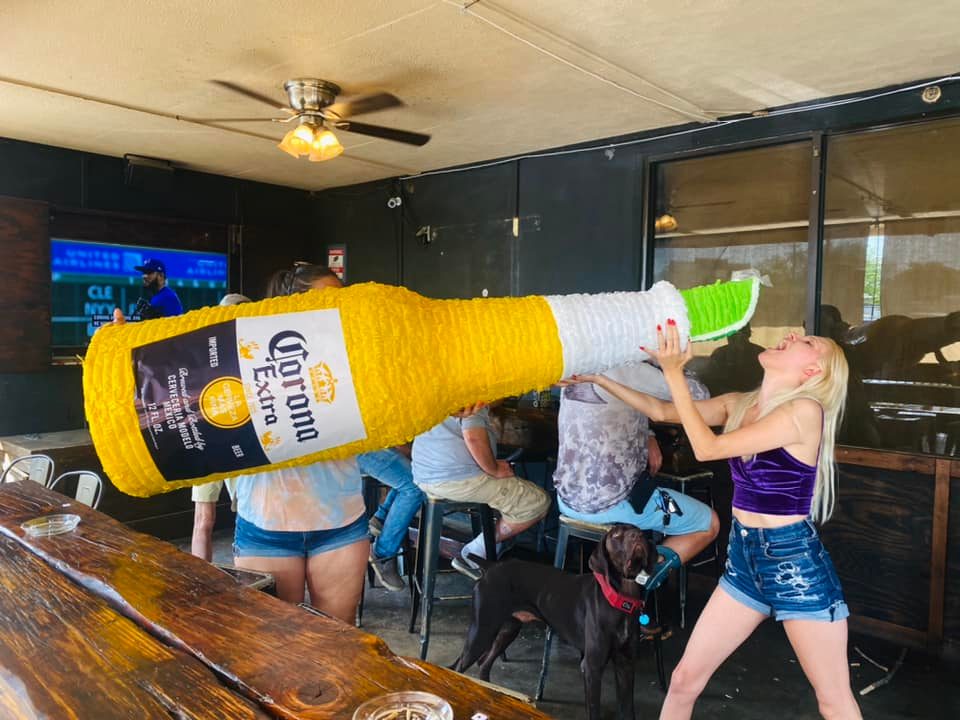 13201 Pond Springs Rd, Austin, TX 78729
Widely considered to have the best bar staff in Austin, The Local Outpost is your classic no-frills sports bar with darts, live music, and damn good food and drinks. While the dive scene might not exactly scream "Tech Bro", the industrial space mixed with proximity to both Apple and eBay make this a strong sport to find your fellow techies in the wild.
3110 Guadalupe St #400, Austin, TX 78705
Aviator Pizza & Drafthouse is the perfect tech bro bar for two reasons: 1) it's literally two minutes away from Apple's Austin Campus and 2) it's slogan is quite literally, "Wake Up. Kick Ass. Repeat". We appreciate that kind of hustle, and Aviator's nearly 30 years of whipping up some of Austin's best pies and their more than 50 beers on tap solidify this as a go-to hangout for Austin's tech family.
600 E Riverside Dr, Austin, TX 78704
Cidercade Austin is brand new on the scene and the perfect spot for Austin's Tech Bros who want to head out after a long day of hammering code and just play a little Ms. Pac-Man. This sophisticated boozy game bar is perfect for the nerd in all of us, but especially for the ATX Techy who just wants to slug a beer and nail a high score on a Tuesday night.
9112 Anderson Mill Rd #400-b, Austin, TX 78729
Prohibition ATX is for the tech bro who just wants to get away quietly with his team and enjoy a quality cocktail. It's tucked away near the tech campuses but doesn't flash itself as the spotlight bar in the area. In fact, if you're the Tech Bro who needs to unwind after a long week with some good ass drinks and maybe a nice cigar, this is your spot. And it doesn't fail.
We know you were thinking it. Tech bro bars on Rainy are a dime a dozen, so get out there and join them for day-drinking on Sundays.