Texas is famous for a lot of things, but nothing more so than Tex Mex. The iconic cuisine formed from multicultural Texan American families, who introduced staples of both Mexican food and American food into their cooking to create a delicious blend of Tejano flavor that was affectionately named Tex-Mex by its fans. Viewed as a distinctly American cuisine that carries traditional and contemporary flavors and ingredients, Tex-Mex food is one of the best things about Texas, and Austin in particular. Read on for the best Tex-Mex shops in Austin that you absolutely need to know about.
2613 S Lamar Blvd, Austin, TX 78704
Billing itself as the original Austin Tex-Mex, Matt's El Rancho offers quirky and classic takes on the cultural staple of Tex-Mex. Opened in the 50s by a Mexican American family, the restaurant today serves family recipes and historic meals to all kinds of happy eaters. It's a popular spot for many, including some of the best queso in the state and the famous Matt's Knockout Martini.
7600 N Lamar Blvd, Austin, TX 78752
This family staple is an authentic Tex-Mex restaurant serving up a full menu of traditional dishes, including all the black beans and queso your heart desires. Their tortilla soup is some of the best in the region, as is their "Tex-Mex plate", a signature dish serving crispy tacos, enchiladas, and chili con carne smothered in guacamole.
7709 E Ben White Blvd, Austin, TX 78744
This trendy new spot offers contemporary twists on Tex Mex, complemented by a full and delicious menu of margaritas in a sleek modern landscape. Offering pescatarian, vegetarian, vegan, and gluten free Tex Mex dishes in addition to the traditional menu, this is a great way to try traditional food in a modern setting!
501 W Oltorf St, Austin, TX 78704
A family-owned Mexican cafe offering some of the most authentic Tex-Mex food in all of Texas, these juicy tacos and richly dressed queso and chips make this cafe a must-visit for all. After two decades of ownership, the Ibarra family continues to pump out delicious plates of rice, beans, pico, and family recipes for all to enjoy.
---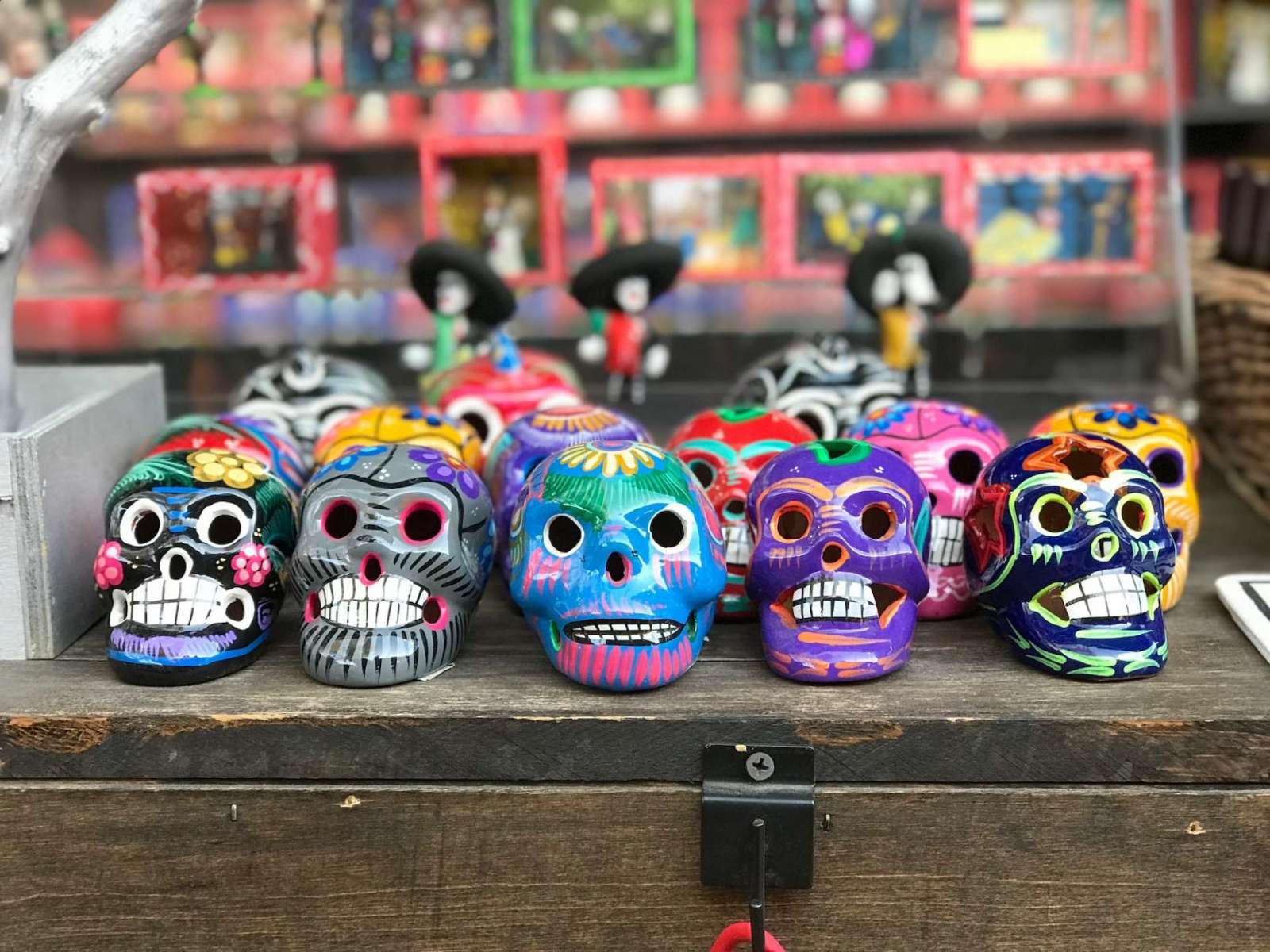 Curious About The Day of the Dead and its History?
Want to learn more about the origins of The Day of the Dead? Here's a brief history of the sacred day.
Find Out More About Day of the Dead
---
2004 S 1st St, Austin, TX 78704
Austin weirdness is on full display with this funky fresh Tex Mex eatery. Offering three different locations in Austin for a variety of ambiance and flavor, you're sure to find delicious authentic Mexican cuisine whichever location you visit. Chile Relleno, tacos, enchiladas- everything is deliciously vibrant and ready for eating when you're at Polvo's!
Featured Image Credit: Polvo's Mexican Restaurant