Natural Bridge Caverns is an astounding subterranean cave system deep beneath the countryside just outside of the city of San Antonio, in Texas.
Visitors to this breathtaking spot can embrace their adventurous side on an epic zip line, hike through beautiful trails, and of course, delve deep underground on a tour through the surreal and otherworldly landscape of the Natural Bridge Caverns themselves.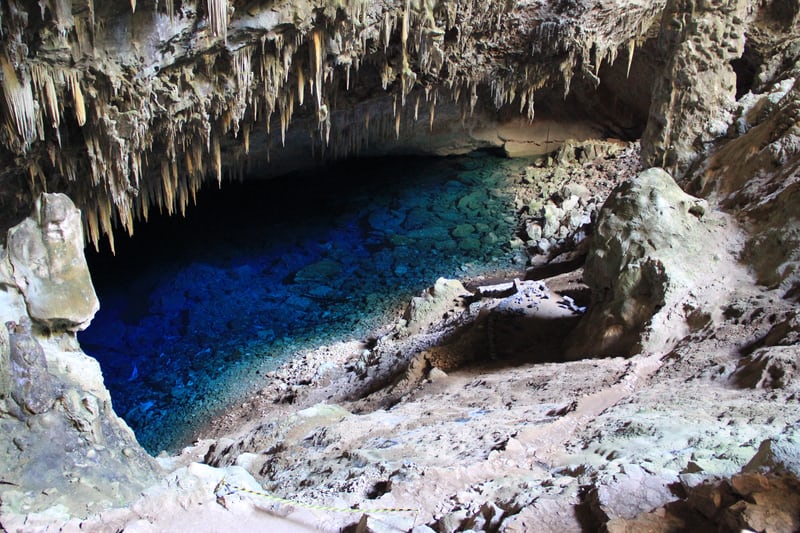 A Chance Discovery…
Natural Bridge Caverns near San Antonio, Texas made it onto the National Register of Historical Places (NRHP) due to the wealth of prehistoric history unearthed there. Archaeologists have found a cooking hearth, stone tools, projectile points and charred plant remains, thought to date back almost 12,000 years. Yet, in spite of all that history, the caverns were only rediscovered by modern Americans relatively recently.
In 1960, four college students from St. Mary's University were exploring under San Antonio's limestone bridge on a hunch that something ancient might be lurking beneath the surface. After noticing a cold breeze emanating from beneath a pile of rubble, the gang knew they were onto something.
After a concerted digging effort, Orion Knox Jr., Preston Knodell, Al Brandt, and Joe Cantu came across an absolutely jaw-dropping sight: A 2-mile long cavern, deep below the rocky surface.
Today, large parts of that cavern are open to the public, and it makes for an awe-inspiring day out!
Natural Bridge Caverns Today
Natural Bridge Caverns is now one of Texas' top tourist attractions. The dazzling limestone rocks look like something from an alien world and really do seem to transport you to another place and time.
When you first arrive at Natural Bridge Caverns in Texas, you can begin your day with a stroll through the picturesque grounds, where rippling waterfalls and lush vegetation can be seen along the various walking trails surrounding the site.
Once you've taken in the stunning grounds, it's time to witness the main event: "The Discovery Tour", led by a knowledgeable and friendly guide, takes small groups of people 180 feet underground into a half-mile subterranean trail, passing an otherworldly selection of stalactites, stalagmites, and rock structures along the way.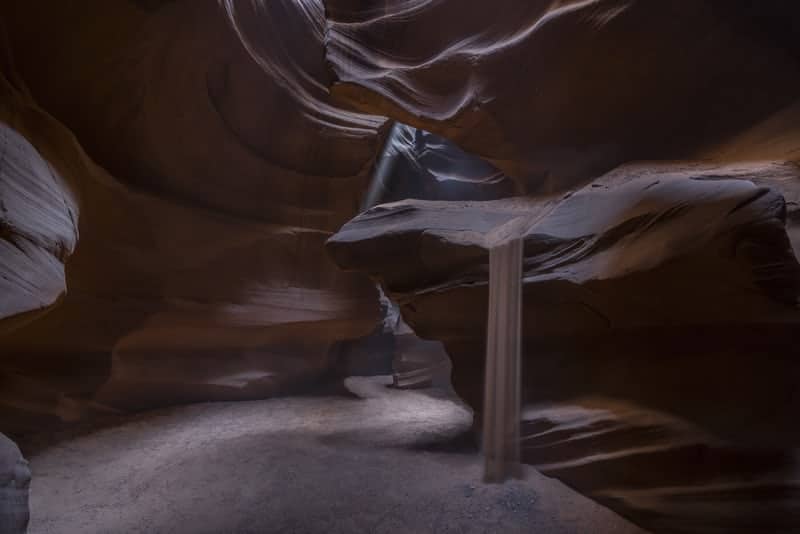 The Hidden Passages Tour Takes You Even Further!
For the more adventurous visitor, it's possible to book a separate "Hidden Passages" tour at the Natural Bridge Caverns near San Antonio. This 70-minute expedition delves deep through the "cave ribbons" and "soda straw" structures further along the cavern tunnels.
Another unique experience only offered on this special tour? At one point of the trip, all the lights are turned off and you'll experience total, and complete darkness!
Try an Early Morning Lantern Tour…
If you're able to arrive early enough, the 9 am Natural Bridge Caverns tour in Texas features a rather eerie lamplit tour that really adds to the atmosphere. Don't worry though, there's always an expert guide on hand to ensure everyone stays safe!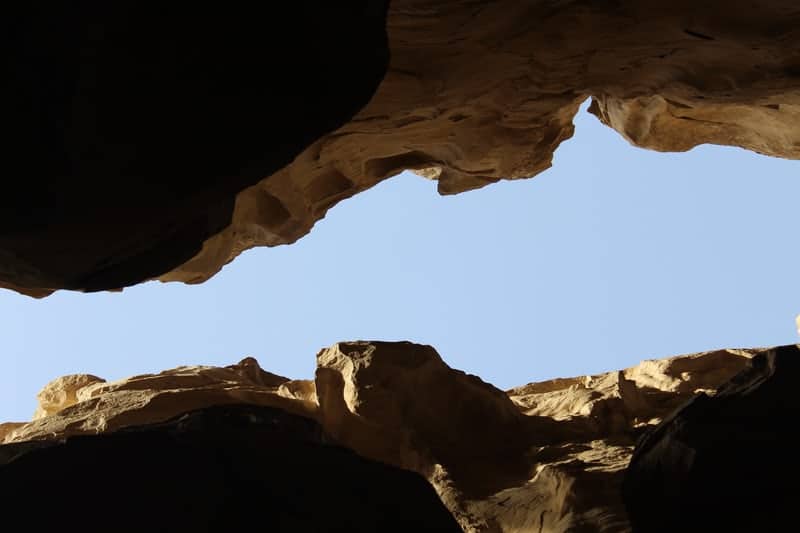 There are Plenty of Surface Attractions on Offer Too
Apart from the aforementioned gardens and nature trails, there are plenty of above-ground activities to keep the children entertained at Natural Bridge Caverns such as mazes, fossil and gem mining, and even a miniature rope course.
Don't feel left out if you're a thrill seeing adult though: The "Zip Rail and Rope Course" lets you get to grips with a 60-foot high adventure trail, packed with vertical rope ladders, double beams and zip lines that whizz through the forest canopy.
Once you've had your adrenaline fix for the day, you can head over to the gift shop and restaurant to recharge and refuel!
---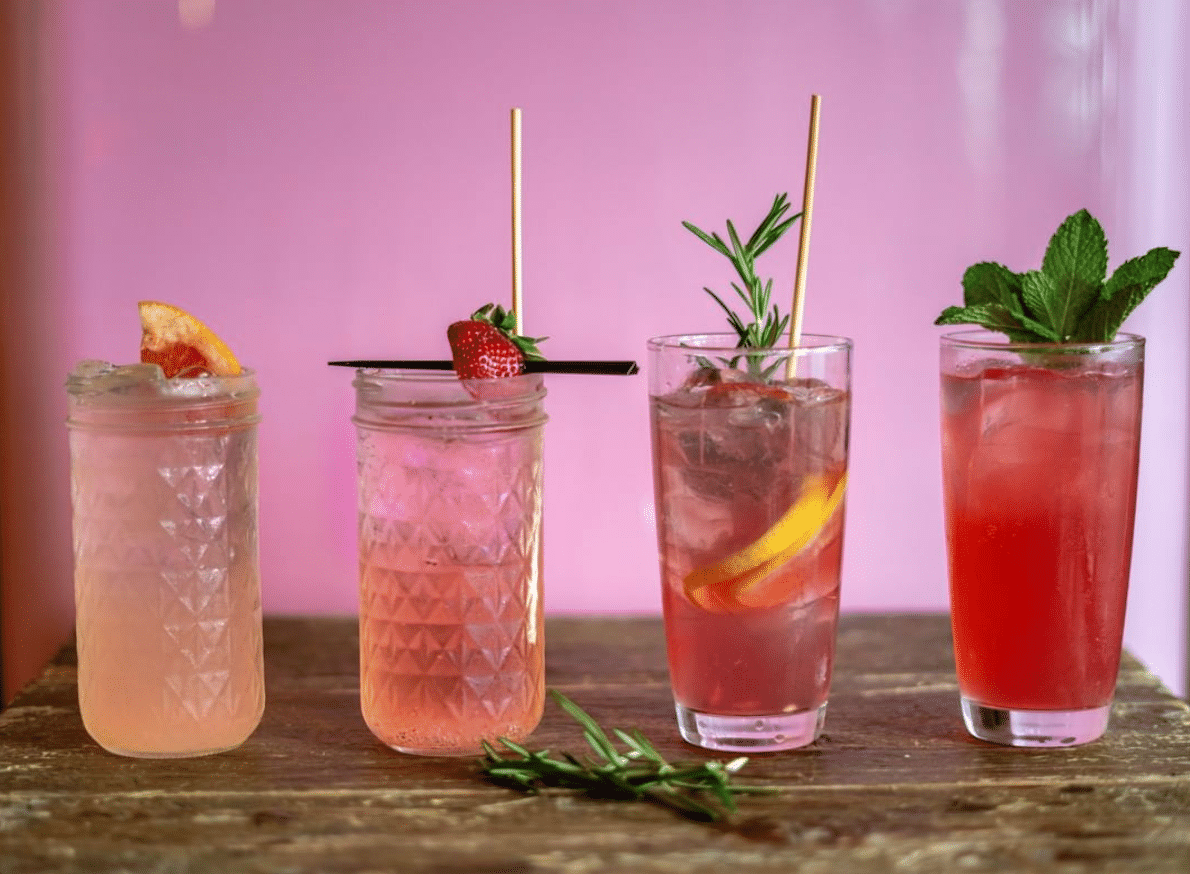 Find the Best Date Night Bars in Austin
Don't want to have your first date in a cave? View our list of the best date night bars in the city.
Find the Best Date Night Bars in Austin
---
Natural Bridge Caverns is a Fantastic Day Out For The Whole Family
Natural Bridge Caverns, just outside of San Antonio, is a beautiful and otherworldly place to spend the day, with a wide range of activities above ground to keep the whole family entertained!
Featured Image Credit: Natural Bridge Caverns Website