Whether visiting or celebrating a special day, Austin is a highlight of the national hospitality industry. Booking a luxurious getaway or an elegant, high-class stay is easy in Austin's top-tier establishments, as is tucking away into a quaint bed and breakfast in the heart of Hill Country. Whatever your reason for staying, here are six of the best hotels for you to stay at in Austin!
98 San Jacinto Blvd, Austin, TX 78701
Perhaps the most famous hotel in Austin, the Four Seasons has hosted celebrities ranging from the Dalai Lama to Sally Field. Tucked into the heart of Austin along Lady Bird Lake, this Austin landmark drips in elegance, class, and luxury. Lush gardens, a built-in spa, and a five star culinary restaurant all operate regularly as part of this hotel's services, making it an amazing getaway for one and all.
604 Brazos St, Austin, TX 78701
Built in 1886 as a crowning jewel in the holdings of a local cattle baron, The Driskill is an original and iconic hotel in Austin history. Located on Sixth Street right in downtown Austin, the historic hotel is conveniently close to many of Austin's famous landmarks, including the Texas State Capitol Building and Austin's famed 6th Street entertainment district. You won't be bored by the history or the amenities offered by the Driskill!
8212 Barton Club Dr, Austin, TX 78735
Omni Barton Creek Resort & Spa is a distinctly Texan luxurious, relaxed retreat that's tucked into the heart of the stunning Austin Hill Country. The resort boasts freshly-designed and renovated guest rooms, seven unique restaurants, a brand new Mokara Spa, a multi-tiered pool and four championship golf courses. Whether you want to relax under the care of trained spa professionals, play a round or three of amazing golf on historic courses, or experience more of Austin's history, Omni Barton is the place to go.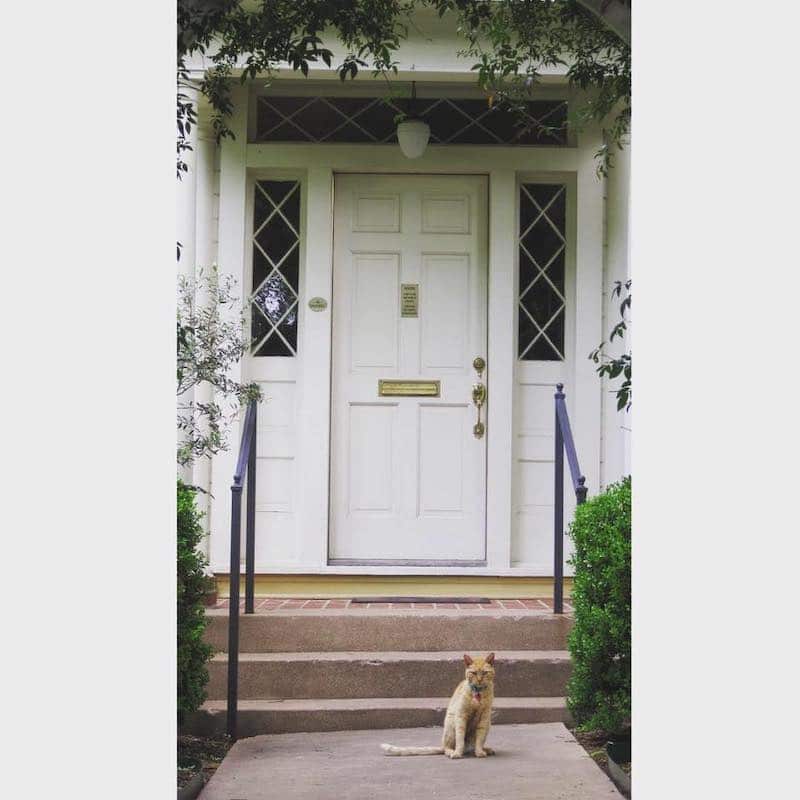 4300 Avenue G, Austin, TX 78751
Built in 1911, this local bed and breakfast is a historic landmark registered with Austin. Quaint and local, with just three guest rooms and two suites to choose from, this sweet B&B is full of charm and whimsy. It's about a mile and a half from the University of Texas in one of Austin's most appealing neighborhoods, Hyde Park, making it convenient for local trips during your stay.
1900 Rio Grande St, Austin, TX 78705
Hotel Ella is an elegant Greek revival structure that boasts pillars and columns straight out of ancient history. It has a colorful history, having previously served as student housing and later a rehabilitation center before becoming the expansive boutique hotel it is today. Other bonuses include the parlor bar, a refreshing local treat.
112 Academy Dr, Austin, TX 78704
Looking for a colorful place to stay? This rock-and-roll inspired boutique hotel is full of whimsical touches of musical history, making it a great place to stay if you're here for the Austin Live Music scene. You can indulge in poolside dining or even settle inside a poolside bungalow for additional luxury. Every room has a record playing turntable, and you can borrow albums from the lobby for additional musical exposure.
Best Hotels Austin Featured Image Credit: The Four Seasons Austin on Facebook