Everyone's favorite Texas grocer is a proud contender for Glassdoor's list of top places to work worldwide. Among familiar tech giants and brand names is the family-owned HEB, coming in hot at number 10 and chosen by the employees who work there.
Every year, Glassdoor releases a list of the best places to work according to employees in the United States, Canada, the United Kingdom, France, and Germany. Now in its 13th year, the Employees' Choice Awards gives workers the chance to anonymously evaluate their jobs and express gratitude for the companies that do things right. Employees can review their workplace, work environment, and their employer on a 5-point scale. HEB was given a 4.4 rating by its employees and ranks 10th out of 100 on the 2021 Best Places to Work list in the category for workplaces with 1,000 or more staff members.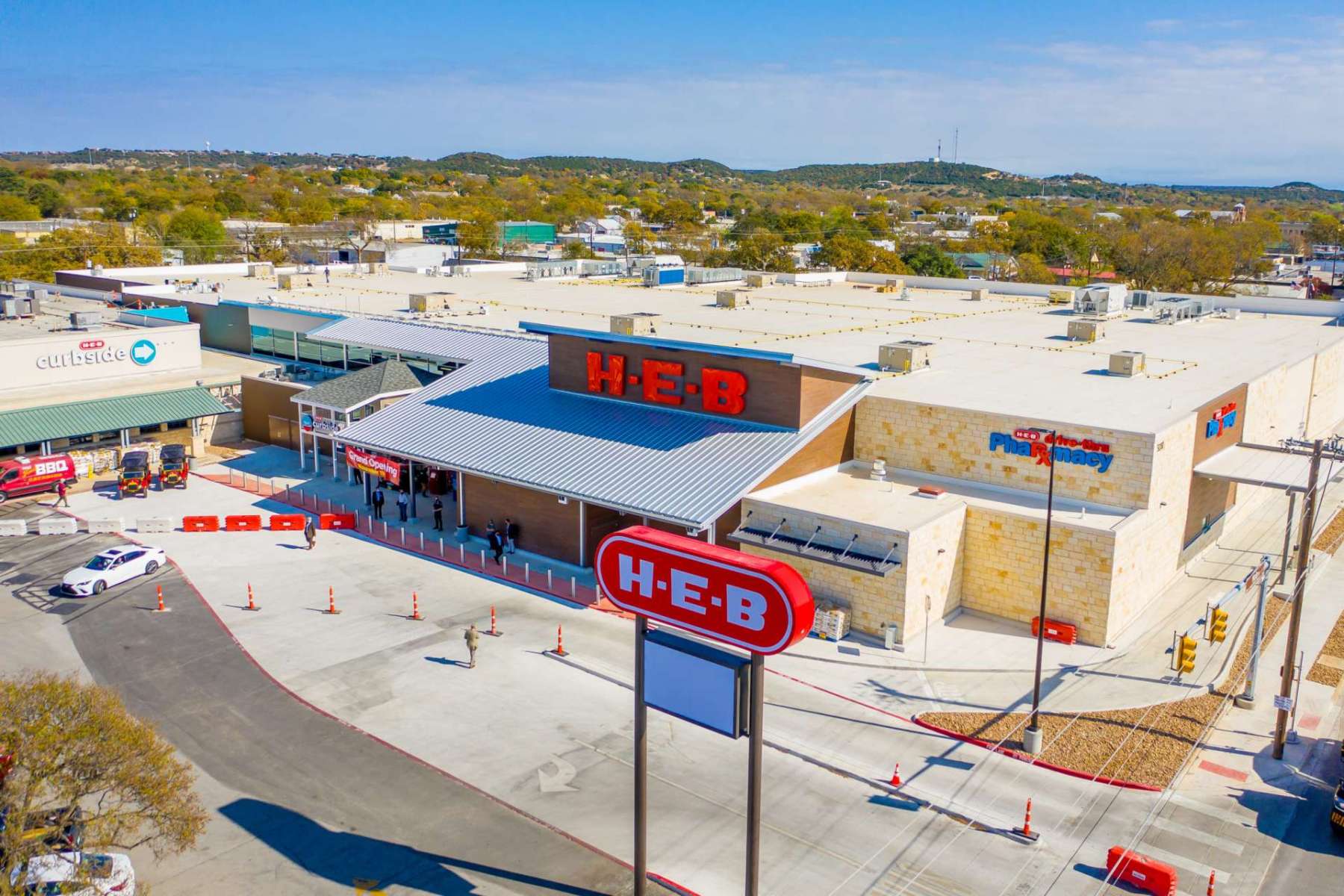 "Good pay," "flexible schedule," and "room to grow" were cited among HEB's happy employees as the main reasons for why it's so great to work there. Since HEB has consistently topped best 30 workplaces in Glassdoor's list since 2014, so it should come as no surprise that they found a way to improve even more.
Boston's Bain & Company stole the number-one spot, but its 4.6 rating isn't much more impressive than our Texas grocer's. Irvine, California's In-N-Out Burger came in at number three. And other mammoth names like Google, Delta, Lululemon, and Microsoft filled out the rest of the top 10. Comparatively, HEB is a tadpole in the ocean.
"What makes someone love their job and company?" is the opening question on Glassdoor's promo video for their annual list. The answers are remarkably simple; people want to feel empowered, respected, and free to explore new skills. It instills a sense of pride in us to know that HEB does this for its employees.
HEB wasn't the only Texas company to make the Best Places to Work list, of course. Dallas's Southwest Airlines made number 21, Austin's Keller-Williams came in number 33, Dallas's Texas Instruments was number 38, and Houston's MD Anderson Cancer Center took the number 90 spot.
San Antonio-based HEB is run by Chairman and CEO Charles Butt, the grandson of founder Florence Butt, whose son, Henry E. Butt, holds the true namesake of the company. Sure, it's tempting to laugh, but nowadays the acronym stands for "Here Everything's Better," and it's clear its employees think so too.
Featured Image Credit: HEB