Tejas Rodeo gathers cowboys and cowgirls for a night of competitive rodeo, BBQ, live music, and two-steppin' every Saturday in the smallest corner of a little town called Bulverde, just north of San Antonio. Family-friendly, professional rodeo kicks off the first weekend of March and continues through the end of November, providing true Texas entertainment all summer long.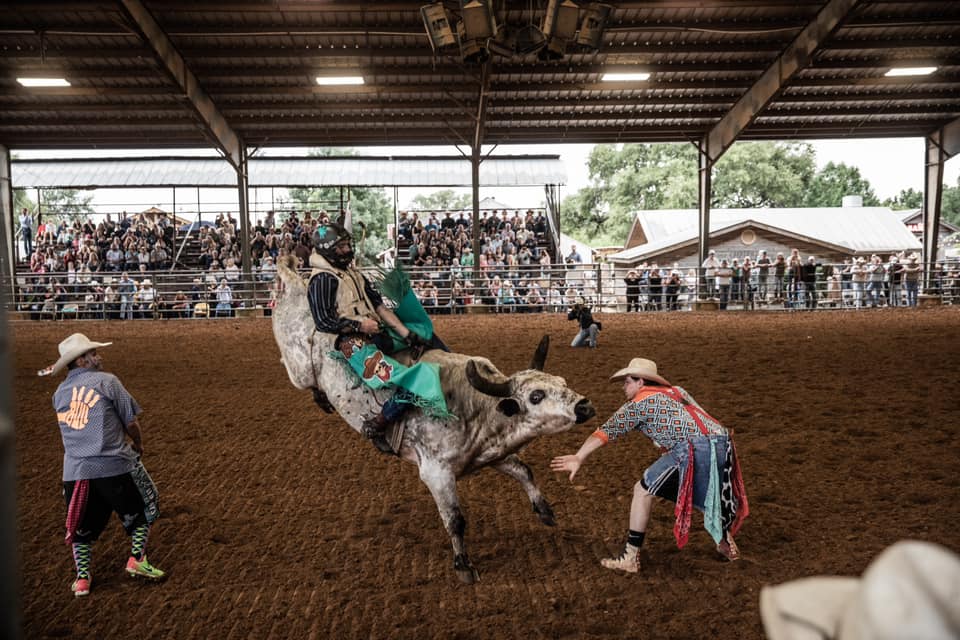 Here's how the whole thing plays out. You walk into the venue, dressed to the nines in your cowboy boots, Wrangler jeans, and a Stetson, maybe even a button-up and a bolo tie. Mosey on over to your seats and enjoy the grand opening ceremony showcasing the competitors. Then the bull riding begins, where you'll hold your breath while professional riders hang on for dear life as a wild steer tries to buck them off. The drill team comes in on horseback, and you'll watch team roping from professional cowboys and girls. Don't underestimate the Mutton Bustin' show, where kids with more trophies to their name than years to their life ride unpredictable racing sheep. Teenage cowboys and girls attempt to rope a calf in the Calf Scramble, followed by Breakaway Roping and Tie-Down Roping by the seasoned professionals. You'll cheer on riders at Barrel Racing and another heart-stopping Bull Riding event to finish out one yeehaw of an evening.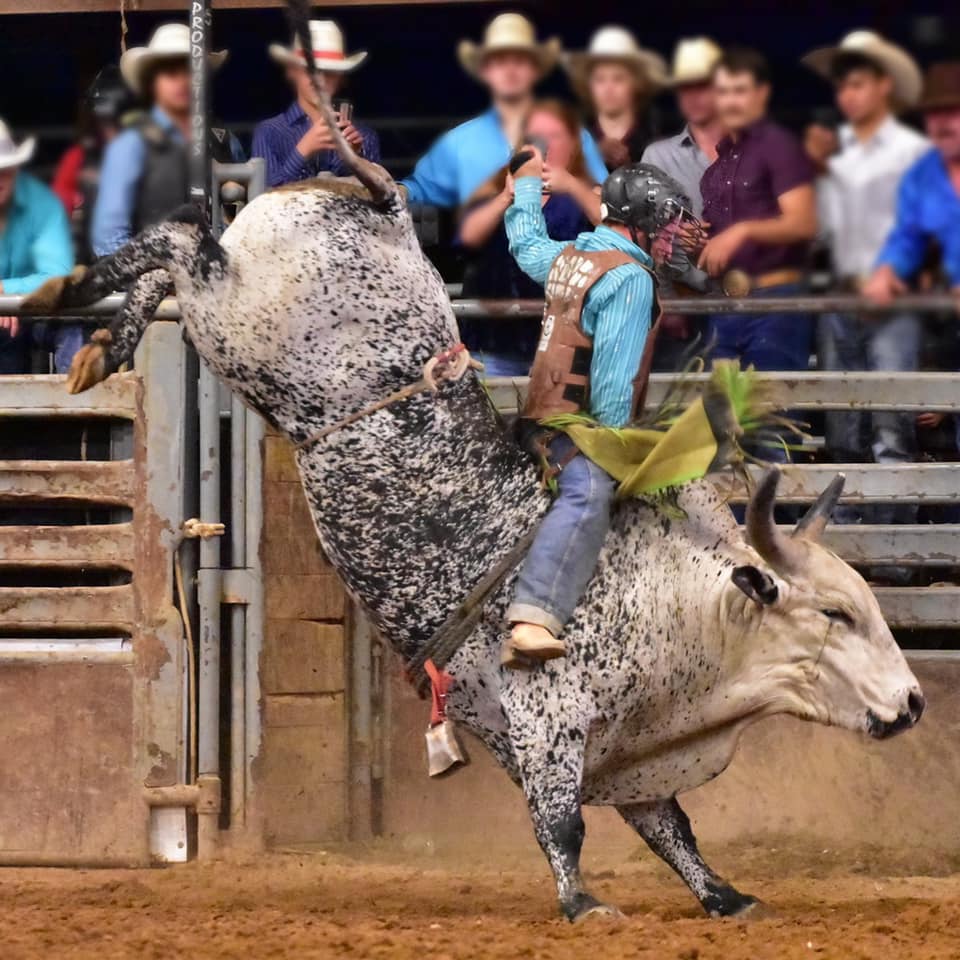 After the rodeo, dance the night away to live two-steppin' music from 9 pm – 1 am at the Pavilion Bar and dance floor. Savor an award-winning menu of Texas BBQ, steak, burgers, and tacos, and indulge in a glass of wine, beer, local spirits, or soft drinks from the Tejas Steakhouse and Saloon, adjacent to the venue. You'll want to make a reservation if you'd like to enjoy indoor dining, but Tejas Rodeo has recently allowed the dining experience to extend into the open-air rodeo grounds, so you can also chow down on delicious food and drinks while you're enjoying the show.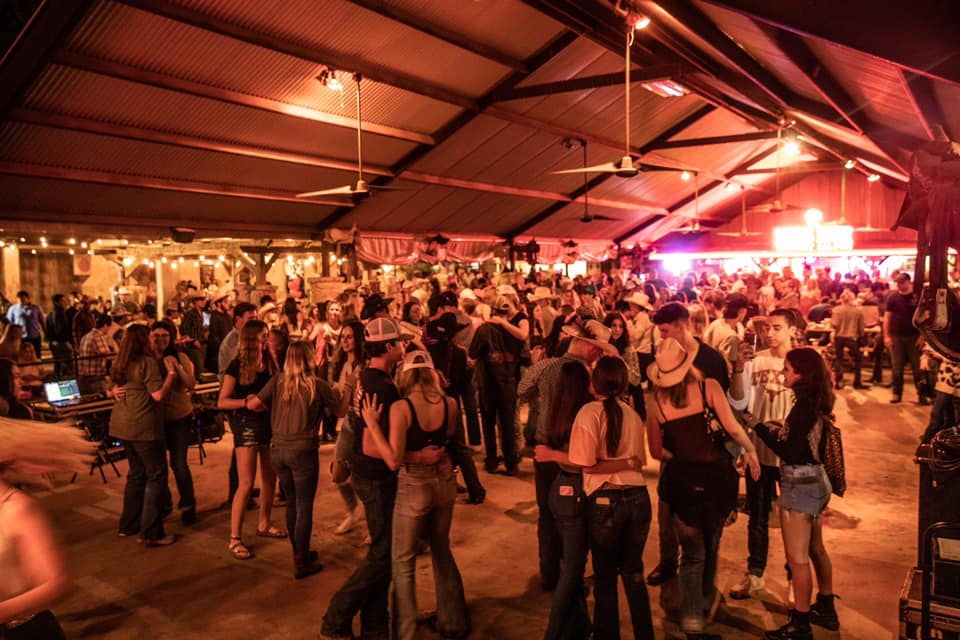 You can find Tejas Rodeo at 401 Obst Road, Bulverde, TX. Doors for the rodeo open at 5 pm and the show starts at 7:30 pm every Saturday night. You can sometimes buy tickets at the gate, but Tejas Rodeo recommends purchasing tickets online to make sure you have a seat for the show. General admission for adults is $22, children ages 3-12 are $12, and the little ones, 2 and under, are free.
Featured Image Credit: Tejas Rodeo Company