Sorry, Zilker. You're cute and all, but we want something a little closer to home. Waterloo Park will become the biggest park in downtown Austin when it opens to the public this spring.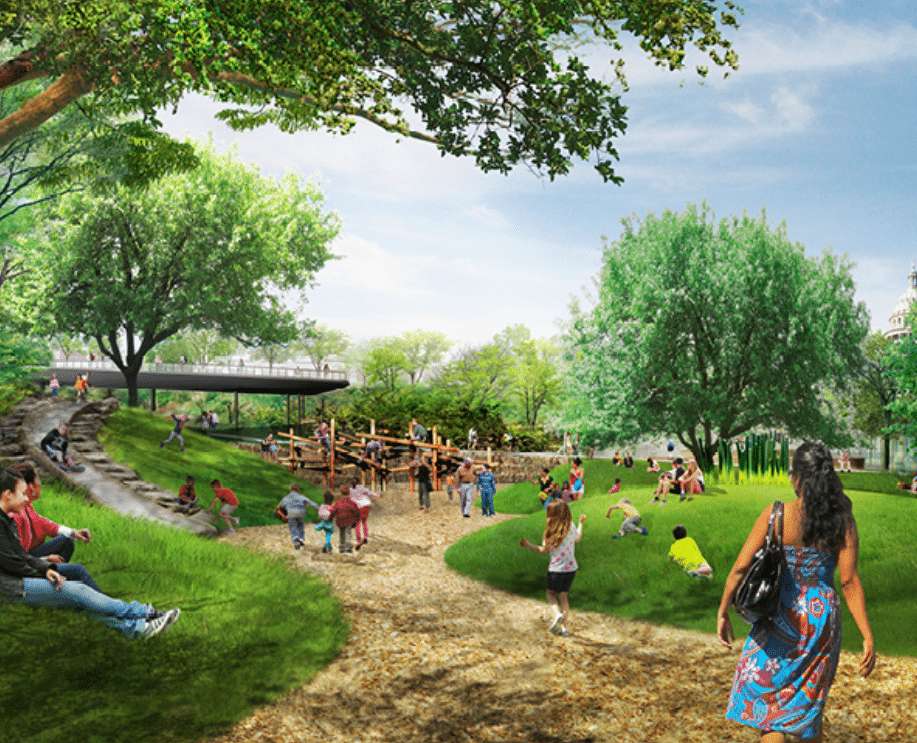 Over the past few years, you might have noticed major changes happening near Waller Creek, mainly that the park closed to public gatherings and has had a lot of work done. That's because the City of Austin and Waterloo Greenway have partnered for the development of what will be the largest park in downtown Austin. Waterloo Park is located immediately east of the Texas Capitol.
The completion of the 11-acre park in Austin is just Phase 1 of a much grander venture to fill the east side of downtown Austin with lush gardens, serene landscaping, and winding paths along the newly restored Waller Creek. In total, Waterloo Park will stretch 1.5 miles north to south, connecting over 35 acres of abundant green space. Austin crowd-pleasers like Symphony Square make easy stops along the way, and new parks already in development boast adventurous features like a canopy suspension bridge, natural playscapes, splash pads, grilling stations, and even a floating pontoon bridge.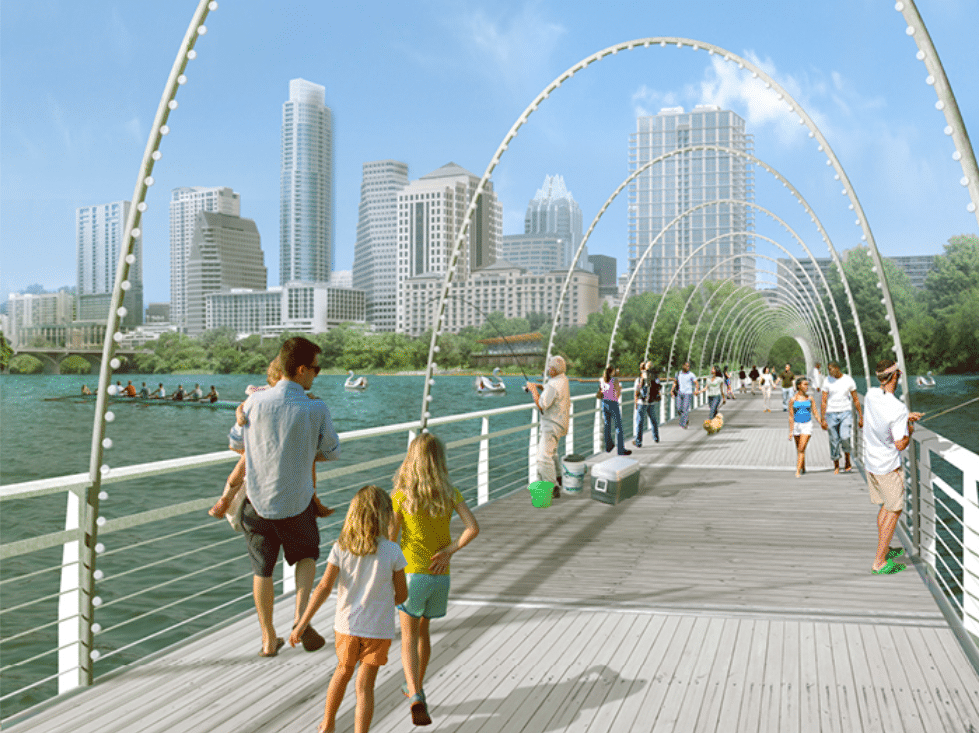 Complete this spring 2021, Waterloo Park will give much-obliged respite from the Texas heat. Enjoy views of Waller Creek restored to crystal-clear glory and folks picnicing on the Green Lawn from your stroll along the elevated skywalk. One day soon, live music will spill across the green space from the illustrious Moody Amphitheater, captivating an audience of up to 5,000 Austinites.
Waterloo Park will be dotted with 500 trees and almost 100,000 different plants, most of which are native to Travis County. Newly restored to its natural beauty as a rich and diverse ecosystem, Waller Creek will flow straight through the center of Waterloo Park and act as the golden thread that winds all of Waterloo Greenway together. From the University of Texas all the way to Lady Bird Lake, stroll accessible, quiet trails right through the city center with easy access to important destinations like Rainey Street and Palm Park. Waterloo Greenway will eventually link up with the Ann & Roy Butler Trail and Shoal Creek Trail, connecting both the north and south sides of Austin, as well as southeast trails like The Boardwalk.
Featured Image Credit: Waterloo Greenway