Austin's beloved restaurant, Provision Dining House, is excited to reopen its doors following the pandemic with a revitalized look on Wednesday, June 1. The celebrated spot, owned and operated by Executive Chef Albert Gonzalez and his wife Poeta Asher, first opened in October 2019 as a craft-forward restaurant in North Austin before closing in June 2020 due to the COVID-19 pandemic. After nearly two years of working behind the scenes, Provision's team is reintroducing the concept to Austin with a refreshed vibe in a new space at 4600 W. Guadalupe St., Suite B5, in the former Maudie's Tex-Mex at The Triangle.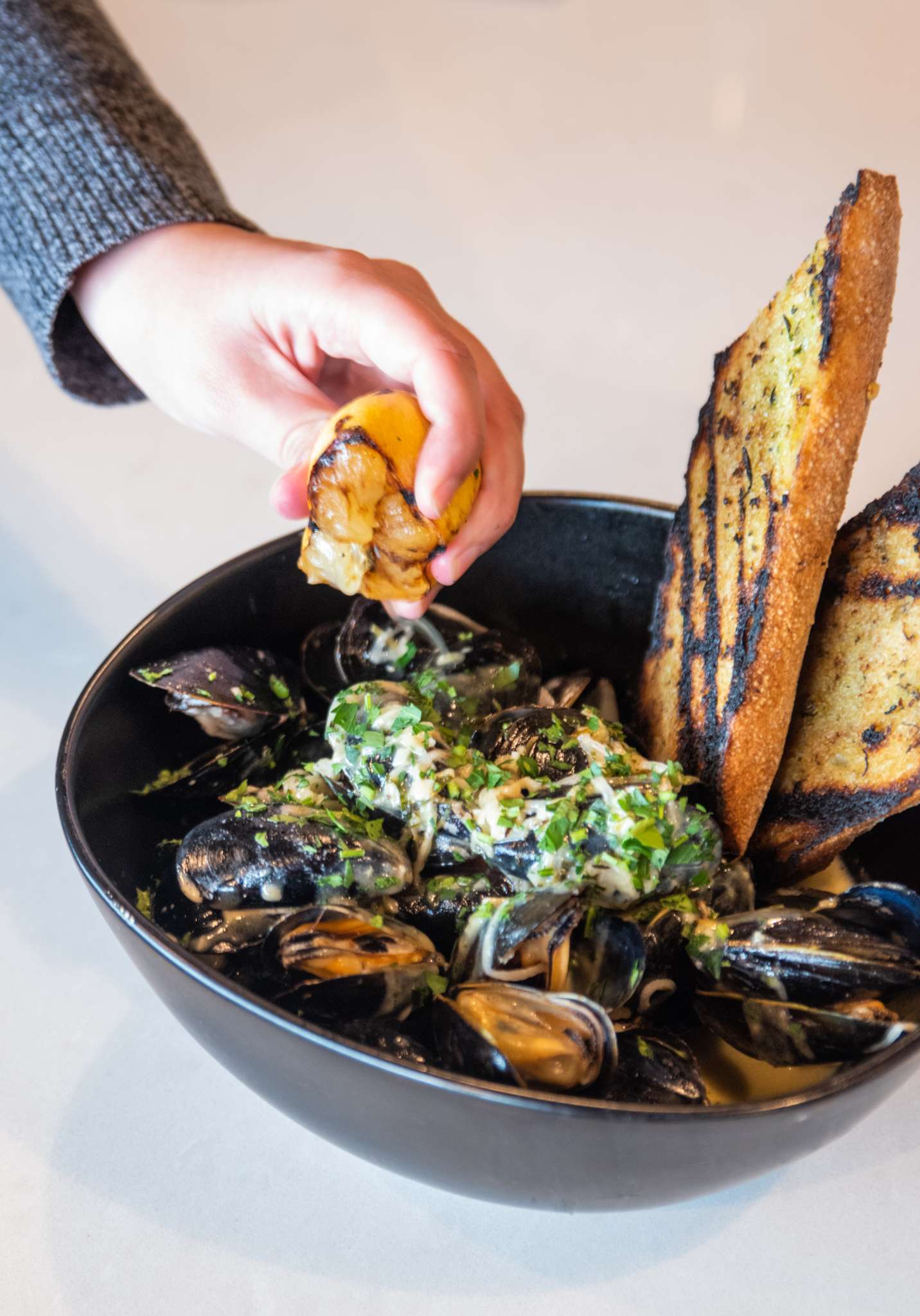 "I'm excited to get back to work with the team. We've retained a few folks from the original team and couldn't be happier about that. I'm also incredibly excited to get to know the new additions to the team. While we are – at heart – the same restaurant, we have had some changes given the change in location. We are more focused on being family-friendly with an expanded kids menu, have a separate lunch menu that careers towards the quick pace of the lunch service, and we've incorporated a rotisserie into our menu allowing us to do some really fun stuff like prime rib, porchetta and rotisserie chickens. After two years of searching, we found a space that we feel really good about. We are well-positioned between residential and commercial density allowing us to cast a wider net than our last location," says Chef Gonzalez.
Following a temporary two-year closure, Provision Dining House has revamped the brand to capture a more authentic side of the restaurant's personality. In the former space on Braker Lane, guests were greeted by wall-to-wall windows, dark walls and leather banquettes in two large dining rooms for a sultry experience. At their new home in The Triangle, Provision provides a more intimate and playful affair. The indoor dining room/bar and PDR, which seat 120 and 35 respectively, are brightly decorated with colorful tiles, brass and terracotta light fixtures, bold wallpaper, and plush banquette and traditional table options. On the covered outdoor patio that seats 50, guests can enjoy full service in the heart of The Triangle.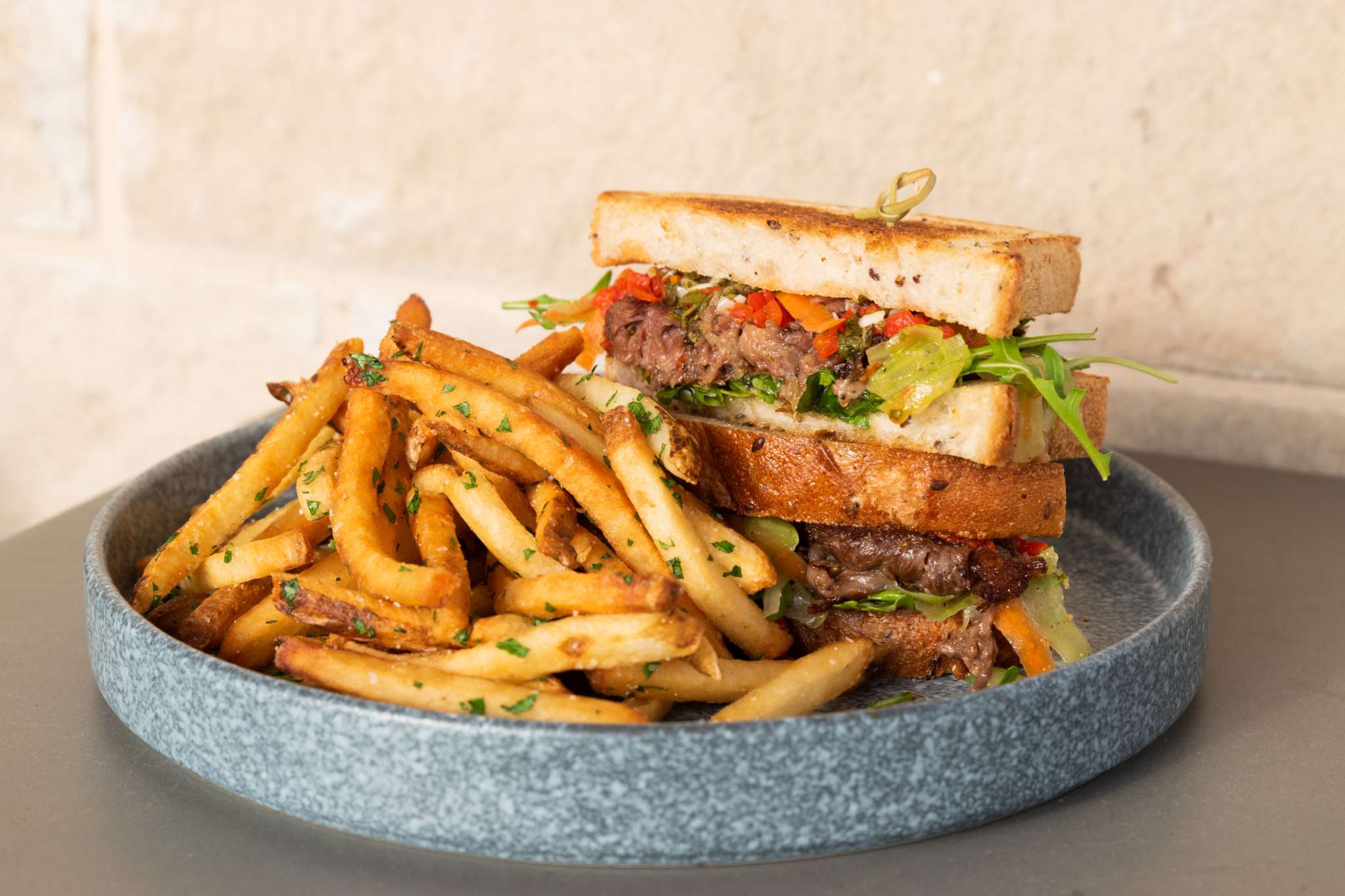 Even though they have a new look, Provision is continuing its culinary strategy by going about a refined approach to classic dishes. Chef Gonzalez and Chef de Cuisine Allen Stewart will be bringing back some of the fan favorites like the Lollipop Wings, which are beer-brined and twice-fried chicken wings with buffalo sauce and served with blue cheese, and carrot and celery slaw; the Short Rib Ragout made with red-wine braised short rib and tomato ragout, pecorino and Gemelli pasta; and the Provision Greens with pulled chicken, dates, a 6-minute egg, charred corn, bacon lardon, goat cheese, avocado and balsamic mustard vinaigrette. Newcomers to the menu include the Truffled Mac & Cheese with 5-year aged cheddar, raclette, black truffle, Cavatappi and cheddar gratin; and the Porchetta made with pork belly, pumpkin seed, sun-dried tomato gremolata and lemon garlic kale. Exclusively Fridays and Saturdays, guests can enjoy Provision's specialty Prime Rib, which is rotisserie-roasted Angus beef served with au jus, horseradish cream sauce and a baked potato. On a separate lunch menu, guests can still enjoy starters, sandwiches, salads and main entrees as well as a $15 lunch special, which features a lunch entree with a choice of a side salad, fries or lemon garlic kale, or a half-sized serving of the Provision Greens with a bowl soup.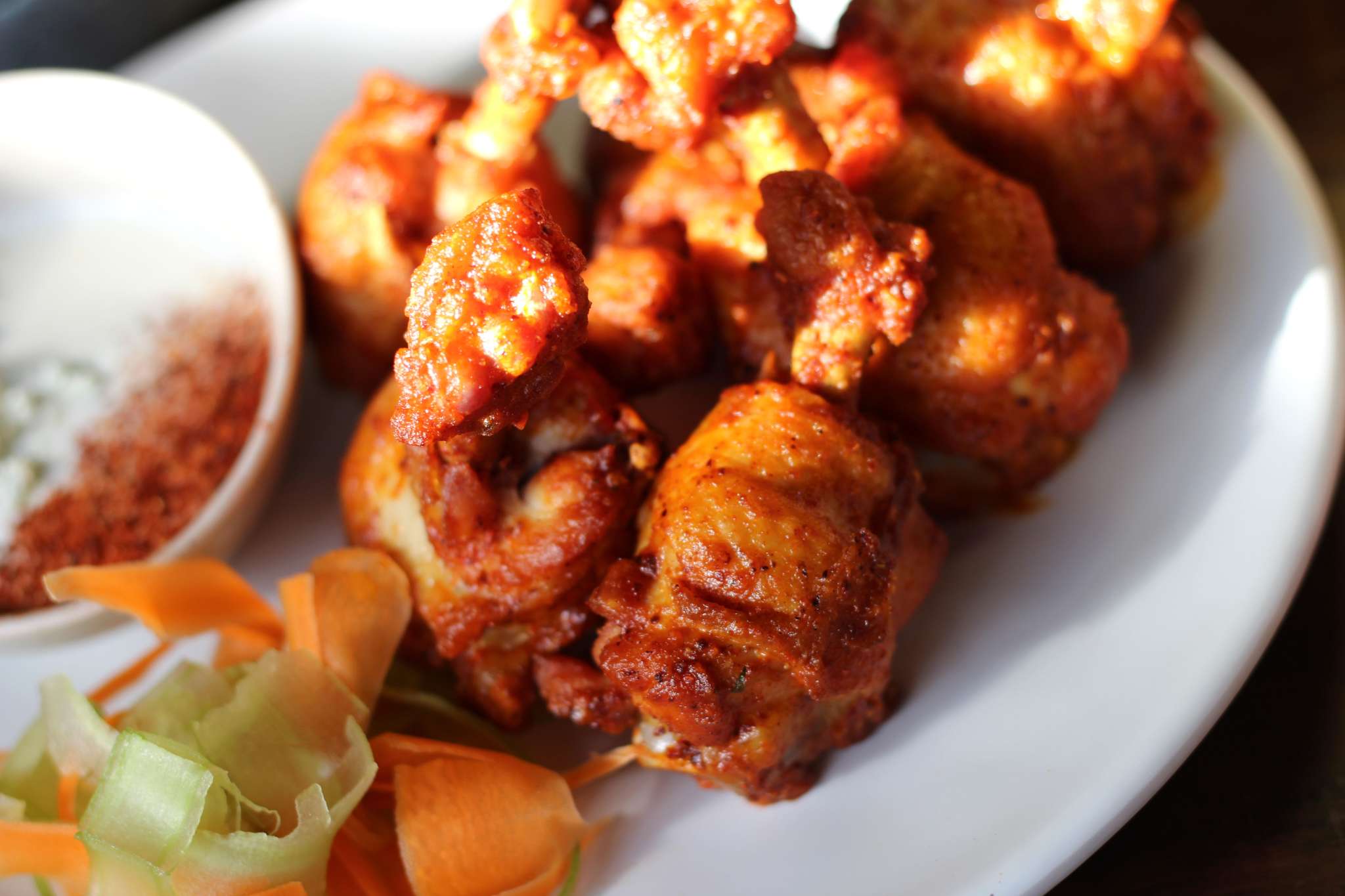 The beverage program at Provision Dining House – led by General Manager and Beverage Director Ben Smith – consists of thoughtfully curated beer, wine and craft cocktails. The menu features classics like the Old Fashioned, Whiskey Sour and Provision's House Margarita. On their Riff Menu, guests can find fun creations such as the Flores de la Noche with rhum, blue pea flower, aloe, lemon and egg white; and the Silk Road with genever, sarsaparilla, lactart and lime. Provision pays homage to their new home in Austin with their tipple The Triangle made with vodka, Aperol, strawberry, lime and mint. For any guests who are sober-curious or looking for a lower ABV beverage, Provision has a multitude of choices including the Sarsaparilla made with sarsaparilla, egg, lactart and seltzer; the Tamarindo Soberita with housemade non-alcoholic tequila, lime, agave and tamarind; and a non-alcoholic Espresso Martini with housemade non-alcoholic whiskey, espresso, cream and vanilla.
Provision Dining House will open with lunch and dinner services Wednesday through Friday as well as brunch and dinner on Saturday; lunch and brunch will be served from 11 a.m. to 4 p.m., when dinner service begins. Happy hour will also be available from 3 to 6 p.m. Wednesday through Friday, featuring $10 Classics cocktails, $1 off beer and wine, and half-off select appetizers.
Featured Image Courtesy of Resplendent Hospitality