Halloween is creeping up on us like a thief in the night and you know what that means: things are about to get even weirder here in Austin! In a city where bats soar in hoards by night, October is a fitting time of year to explore the spooky side of Austin. If you're feeling brave, some of the best haunted houses in Austin are starting to open their doors. Enter if you dare. 
Adult-friendly
After 20 years of scaring Austinites, House of Torment is back again with a fear factor like none other. House of Torment is a frightening, adult-friendly time that also features tamer attractions like axe throwing, mini escape games, and even has a tavern on site. General admission is around $24 depending on the day. House of Torment is open almost every day in October through early November. 
Adult-friendly
One of the best haunted houses in Texas is based near Austin. While Scream Hollow is technically in Smithville, TX, it's only a 45-minute drive outside of Austin, and takes you through a terrifying blend of attractions, including the only haunted hayride in Texas. Hell on Wheels is new this year; a frightening ride through the forest on a rickety hayride is bound to make you scream with terror. 
Scream Hollow is home to several other attractions, too. The Mansion of Terror: Coven brings you into the depths of a haunted orphanage, where Saint Adella uses black magic to conjure spirits from beyond. Whatever you do, don't venture to the cemetery behind the orphanage, where it's said that the children buried there are guarded by an evil creature. 
Lost Pines: Asylum "flourished for over 100 years until the allegations of mistreatment and unnecessary experiments of the residents surfaced." One day, something went wrong, and all of the patients snapped and mutilated the doctors who had treated them badly. Now they roam the halls, unhinged, so enter only if you have the guts to make it through. 
Ever taken a walk through a haunted corn maze? Now you brave the unknown at Wicked Darkness: The Maze, where a paranormal energy draws you into the winding stalks. And, if evil clowns are your thing, lurking in the woods of Scream Hollow is a clown that uses laughter as a weapon. The Slaughterhouse 2: Lunatik's Revenge is a revamped haunted experience that's scarier than ever.
Access to all five attractions is just $35.95 on weekdays and $39.95 on the weekends, but you can nab this deal for a special price of $31.00 on Halloween or $25.95 for the Pitch Dark experience on November 4 – 5. Single haunted attraction tickets are $31.95.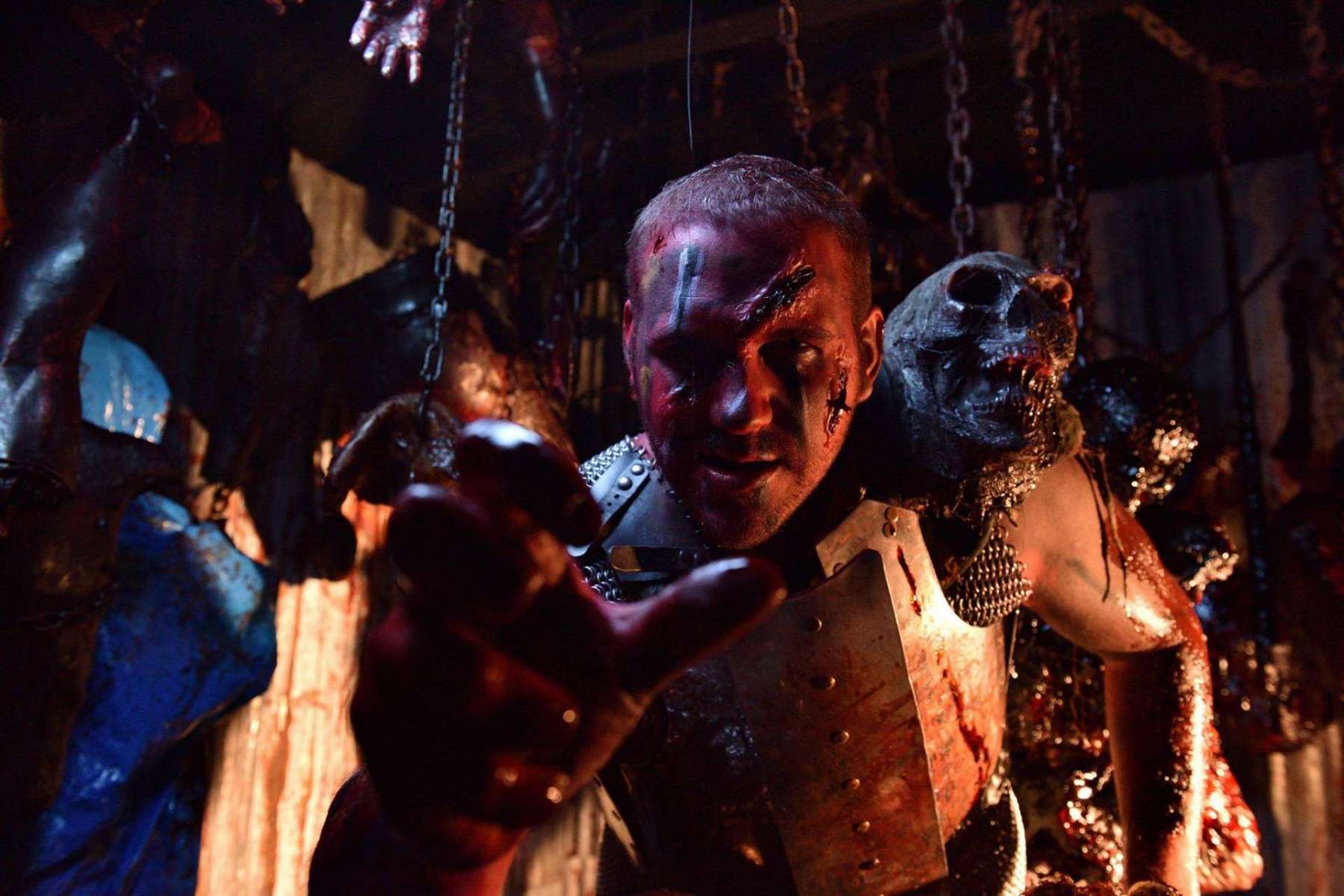 Adult-friendly & Kid-friendly
SCARE for a CURE raises money for breast cancer recovery by scaring the pants off of you. One of the best haunted houses in Austin, SCARE features several attractions for all ages, ranging from kid-friendly to the scariest haunted experience in Austin. Brave the Curse of the Blood Demon, the only extreme, full-contact, and interactive haunted house in Austin. According to their website, "participants literally crawl, crouch, and interact with actors" for an hour through a terrifying landscape that will possibly leave you covered in "blood, slime, gore," and features "cannons, obstacle courses, slides, and real balls of fire." Those who dare to enter The Bone Yard will wander for 20 minutes through a hellish terrain, but are ensured a no-contact experience. Tickets are not yet on sale, but you can always donate to the cause ahead of time. 
For a kid-friendly experience that the whole family will love, bring them to the Kid's Trick or Treat event at the J. Lorraine Ghost Town. On Halloween night, you and the kids can enjoy a spooky night full of costumes, candy, face-painting, and so much more! The best part is that the whole event is free for all ages, and they're serving delicious "ghost burgers" straight from the grill. 
Adult-friendly
Fatal Fear Haunted House is a "pro-level" home haunt with FREE admission with a reservation. They are volunteer based, and raise money each year for local non profit organizations. Because they are a home haunt, they ask that you be mindful of their amazing and supportive neighborhood. When parking on the street, please don't block the neighbors' driveways, don't litter, and respect surrounding private property.
Fatal Fear Haunted House is not only the home to the nefarious James Mortis and his vile daughters, it is also the hideaway for the villainous Dr. Hans Necrostein. The doctor, obsessed with the creatures of folklore, dabbles in both science and the dark arts to bring abominable creatures to life. Come explore their world, meet the Mortis family, but tread lightly; the Doctor's fascination for acquiring human parts for his experiments is insatiable.
Featured Image Credit: House of Torment