Unlike our elder sibling in Chicago, Austin is not known for its grand skyline. There are buildings, but they aren't imposing or particularly tall. But move aside Chicago, Austin is getting its first "supertall" tower. A planned 74-story, more-than 1,000-foot-tall building would not only become the jewel of the state's capitol, but would become the tallest building in the entire state. Here's what you need to know about this new development coming to Austin.
Where Is It Located?
Construction on Austin's newest sky art is set to begin in the next few months and will be located near Downtown's Rainey Street district. Reports show that the building will be located officially at 98 Red River Street, near the Austin Convention Center. Per the report from the Austin American-Statesman, the building is being developed by Kairoi Residential and Lincoln Property.
What Type of Building Will It Be?
A tall one? Duh. Jokes aside, plans show that the high-rise building will feature 352 apartments, a 251-room hotel, and more than 680,000 square feet of office space. To continue our ode to our Northerly Sibling, Chicago just finished development of a similar multi-use residential, temporary lodging, and office space on Wacker Drive. If it's anything like The Residences at The St. Regis Chicago (101-stories and almost 1,200 feet tall), it'll be drop dead gorgeous. If there's anything we can infer based on the current outlook of the building is that it's going to drive up Austin's already skyrocketing rental prices.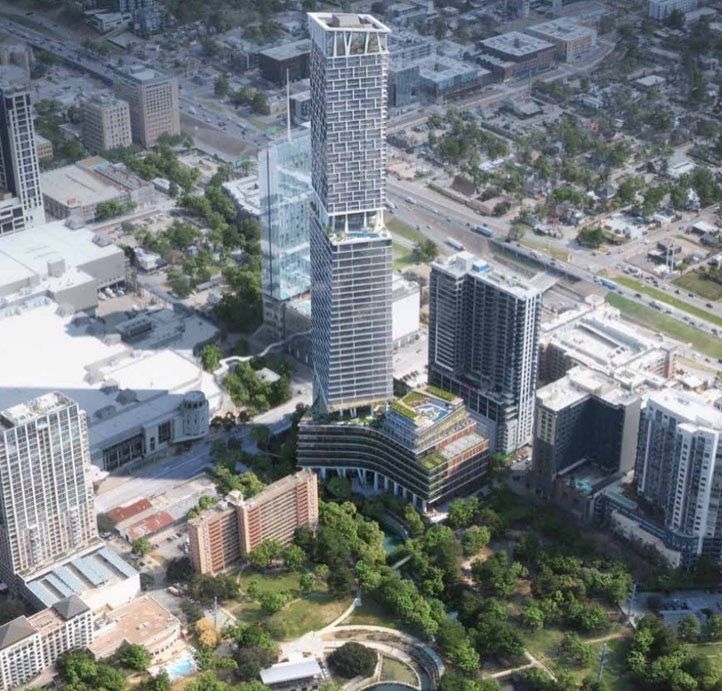 What's Currently Austin's Tallest Building?
According to The Council on Tall Buildings (yes, that's a real thing) and Urban Habitat, the definition of a "supertall" building is a structure that exceeds at least 984 feet. Currently there are no buildings on the Austin skyline that meets the threshold. The Independent at 301 West Avenue holds the title as the city's tallest building, sitting at a paltry 694 feet tall, it's more like a "supermid" building. Also in development is the Sixth and Guadalupe Tower which is poised to take over the top spot for a brief moment at 875 feet tall and 66 stories.
The tallest building that's in the state of Texas is located in Houston. The 75-story JP Morgan Chase building is 1,002 feet tall and reigns supreme over the state's most largest city.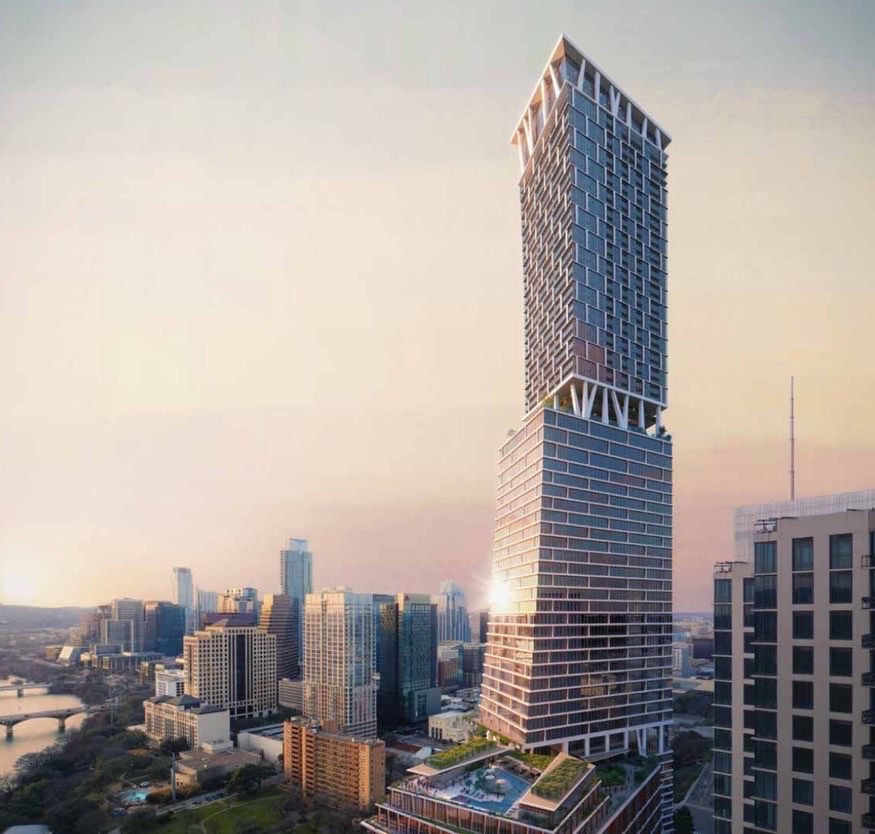 Is There a Name Yet?
There is not a name yet, but if you want to join our petition to name it UrbanMatter Tower, we wouldn't be mad at you. You might have to start the petition, too, though.
New things are cool, and shiny, and we generally like them so long they don't infringe on our day-to-day lives. We don't see the new "supertall" tower in Austin doing that, at least in the near future. However, when the landlord comes for the rent you can bet we might be singing a different tune.
For more information on this development, you can check back on this article for necessary updates.
Featured Image Credit: WGI