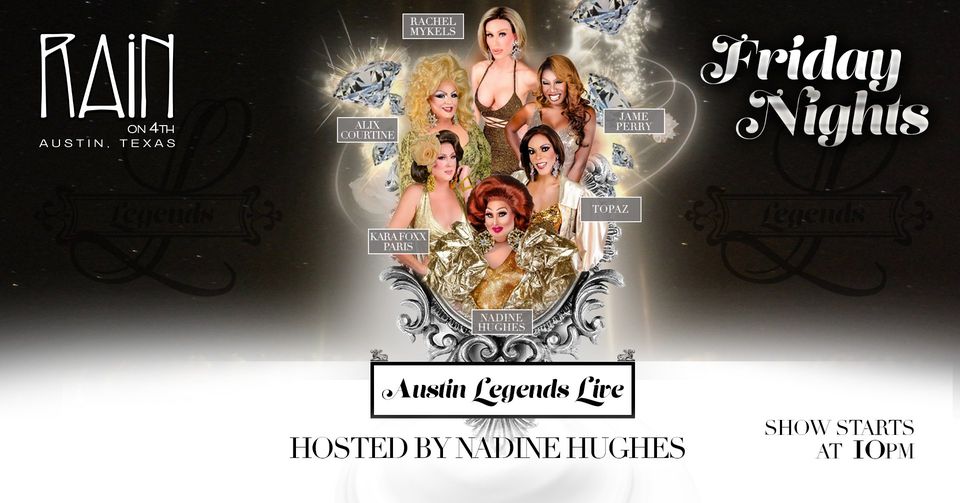 Austin Legends Live at Rain on 4th
Some of the biggest names in the Austin drag scene have united to bring you a must-see Friday night experience: Austin Legends Live! Join Rachel Mykels, Alix Courtine, Kara Foxx Paris, Jame Perry, Topaz and your host Nadine Hughes for a stunning TGIF performance by stellar drag queens every Friday starting at 10PM at Rain on 4th.
Seating for shows is first-come, first-served, so be sure to show up early and grab a drink!