To be a Texan is to be a Longhorn fan. There's no way around it! Texas Longhorns season is one of the most celebratory times in the state for everyone, and Longhorn pride is a great way to feel connected to your fellow Texans. Whether you're just dropping through Austin during the football season or a tried-and-true Longhorn supporter, here are eight tailgate essentials to get you through the season in style.
Longhorn Flag
The requisite statement of support, run the Longhorn flag proudly up your flagpole or hang in from your window or in your bedroom as a demonstration of your Longhorn support. You can even drape it around your shoulders for a fun cape while you are tailgating.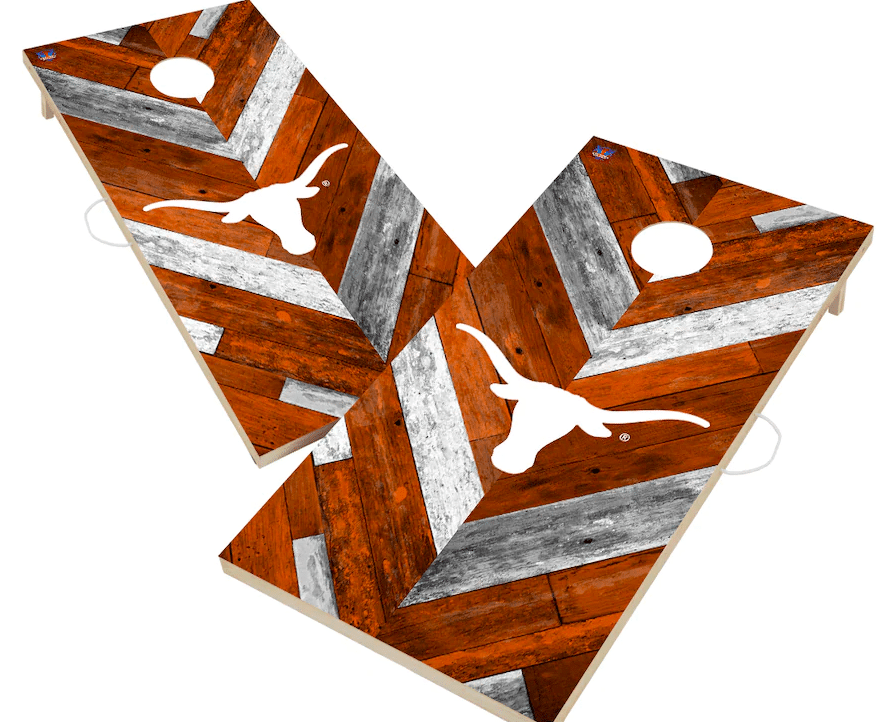 Cornhole Boards
Perfect for tailgate entertainment before the Longhorns game, these bold cornhole boards are emblazoned with the Longhorns logo as a clear demonstration of support and team pride, and you can have the age-old debate on whether it's called bags or cornhole.
Team Colored Pom-Poms
If you're in the stands of a Longhorns game, you're gonna want to go all-out in terms of team support. Packing a pom-pom in the orange and white of your home team is a great way to show your pride by shaking this in support whenever you score!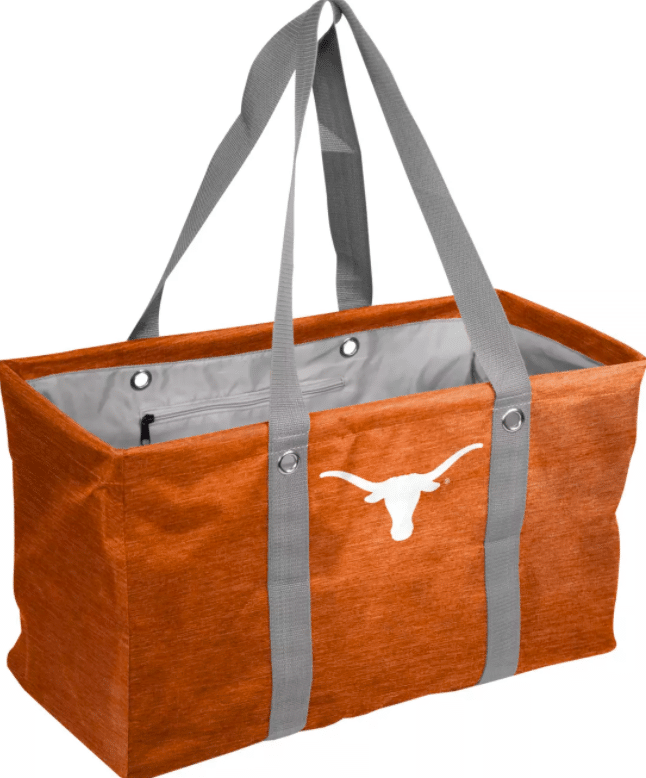 Longhorn Picnic Bag
Pack up your Longhorns tailgating snacks in this spacious yet functional picnic bag. Featuring the Texas Longhorns logo, grommet reinforced canvas handles, and a zipper storage pocket. Collapses flat for easy storage. It's great for carrying food and drinks to the pool, park, tailgate, or party!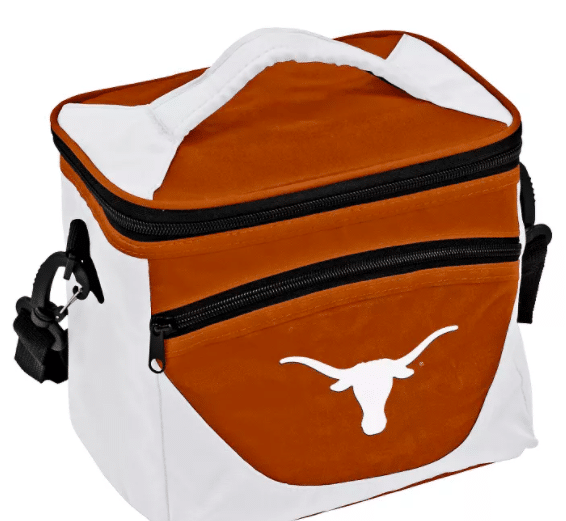 Portable Lunch Cooler
This bad boy is a great asset outside the stadium. This burnt orange and white Longhorns functional 9-can cooler is made from polyester and lined with a heat-sealed, leak-proof interior. It also features a full-length double zipper top, front zipper pocket, an adjustable/detachable carrying strap, and a semi-flexible carrying handle (sturdy enough to stand on its own, but flexible enough to be flattened if necessary).
---

View the Best Ways to Mix Tito's
Looking for the perfect tailgate drink? View our list of the best ways to mix tequila.
Find the Best Ways to Mix Tequila
---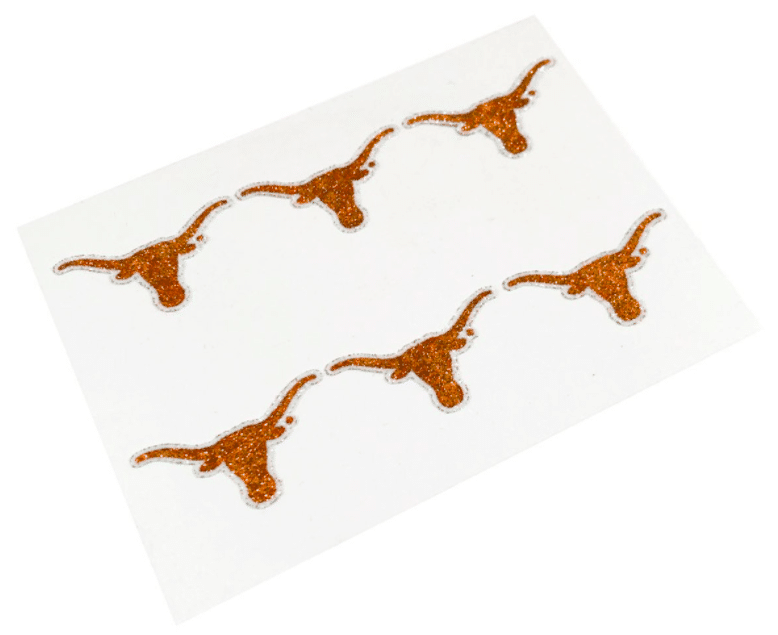 Glitter Longhorn Face Tattoo
Get in the Longhorn tailgating spirit with these glitter face tattoos! These are safe to put on your face and are Longhorn-friendly for every game.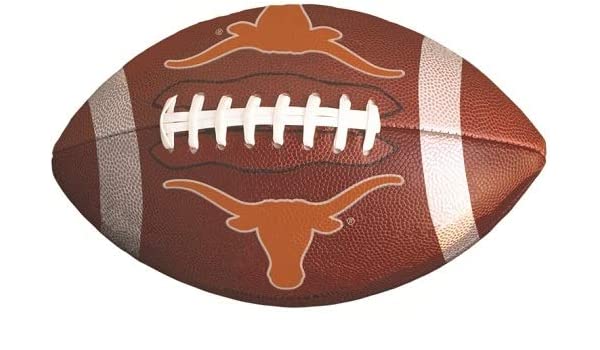 Longhorns Football
Think you have what it takes to be QB #1 for the Texas Longhorns? Prove yourself with this Nike Longhorn Autographable Football! Toss it around before the game or pull it out at home for a relaxing pickup game while sporting team pride.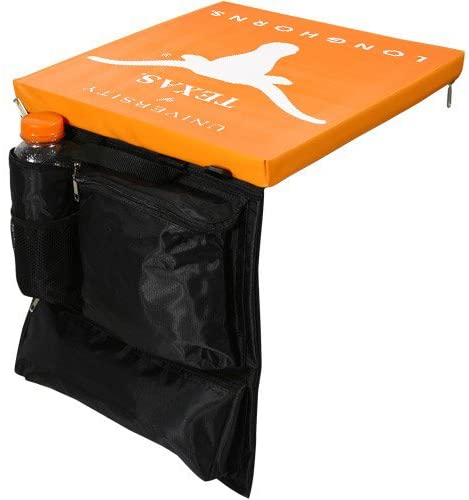 Longhorns Cushion
Hard bleacher seats are a thing of the past with this comfy classic Burnt Orange cushion. Adorned with a large white screen-printed Longhorns logo, this seat is made of polyester and foam material and even has its own carrying handle! Show up to the stadium with pride and sit comfortably whenever you're taking a break.
Featured Image Credit: Texas Longhorns Tailgate Facebook Page