When it comes to power ranking the holidays (don't shake your head we all do it), Easter generally falls towards the middle-to-bottom. Despite being the "big" holiday of the spring, and a de facto benchmark signifying winter's end, it is largely overlooked in comparison to the Christmas season, Thanksgiving, or summer holiday counterparts.
Some don't observe for religious reasons. Others say ham is uninspiring. I say you're just not doing the right things. Easter in Austin always falls in the weather sweet spot and the city is buzzing with fantastic, family-friendly activities to partake in regardless of how involved you spend the weekend.
Take a look at five things you can do in Austin this weekend for the Easter holiday.
Easter Egg-Travaganza
Pottery Parlor (various locations around the city) | Sat. April 16th at 10am |
One thing you have to love about Easter is the amount of puns that are thrown in your face. Join the Easter Egg-Travaganza for some Easter painting included with free candy and prizes! Taking place at participating Pottery Parlor's, this is the perfect holiday activity for a family with small children, or even a cute idea for a date! You may need to stash your sips in a discrete container though.
Easter-Eggstravaganza
111 Congress Ave, Austin, TX 78701 | Sat. April 16th at 11am
Come on out to Fareground on Saturday morning for a celebration that includes brunch specials, special treats for all ages like cotton candy and popcorn, an easter egg hunt, and live music. It's for the kids but they're smart at Fareground, because there's clearly an effort to entertain the adults while the kids parade around with baskets and the Easter bunny. The schedule of events goes as such:
11:00am – Easter egg hunt (children 10 & under)
11:00am – 5:00pm Enjoy brunch specials, cotton candy, and popcorn
11:30am – Say hello and take photos with the Easter Bunny
1:30pm – 4:00pm Listen to live music in the plaza while enjoying your Easter treats!
Pinballz Easter Egg Hunt
13729 Research Blvd, Austin, TX 78750
8940 Research Blvd, Austin, TX 78758
5201 S IH 35, Buda, TX 78610
The Easter bunny doesn't sleep when it comes to entertaining Austin, TX. All three Pinballz locations will be playing host to an Easter egg hunt for all ages on Saturday. Each location will have three hunts split into three waves with each wave for a different age group. These times are for all three locations:
11:00 am: Toddlers – Children 4 years old and under
11:30 am: Children age 5–8 years old
12:00 noon: Children age 9–12 years old
The eggs will be filled with prizes for the kids, and all are welcome to participate in crafts and getting their picture taken with the Easter bunny.
Tickets are $5 per child in advance, $10 when purchased on the day of the event.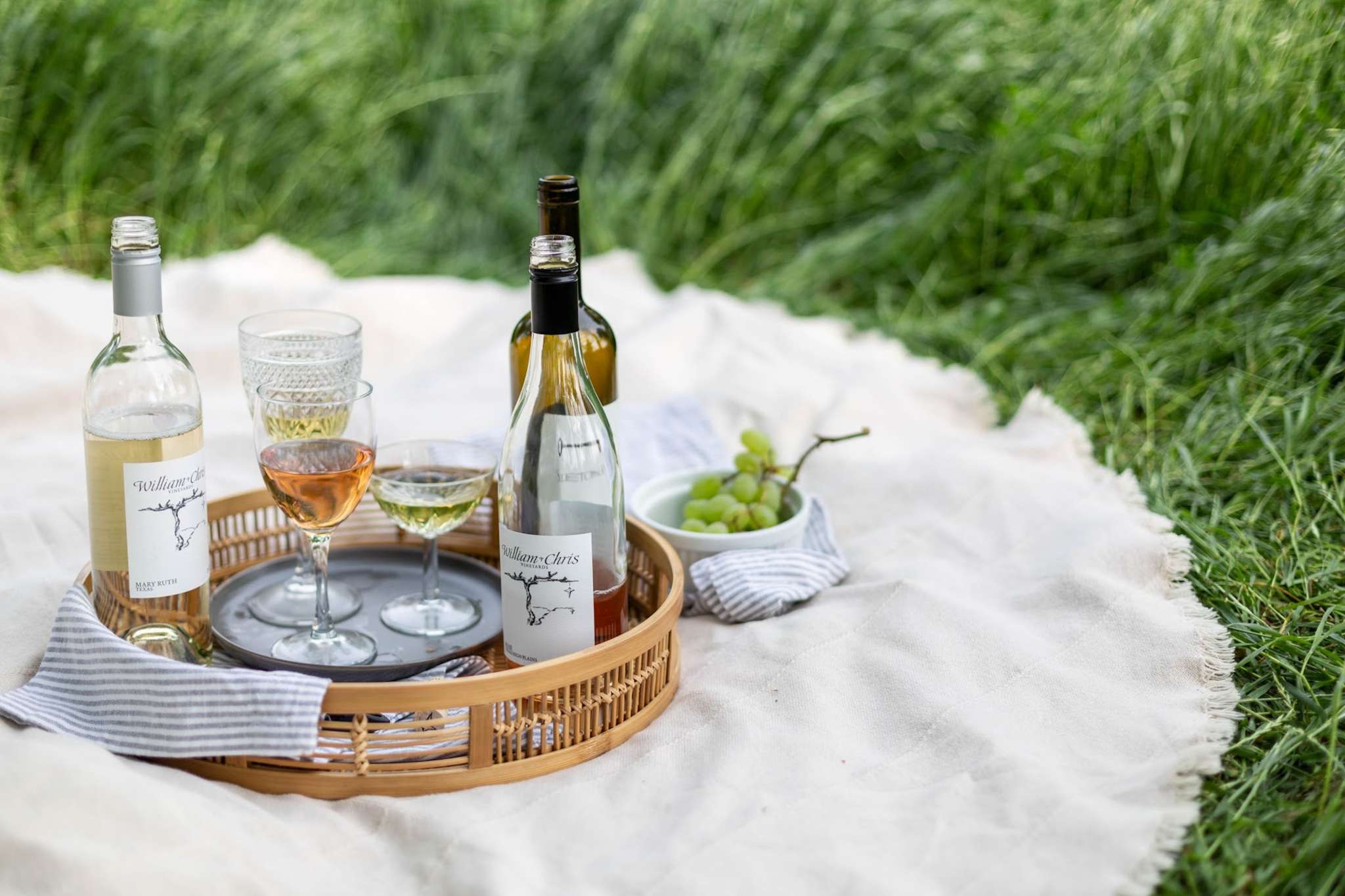 William Chris Vineyards
William Chris Vineyards will be hosting an Easter Egg Roll event set to take place on Saturday, April 16th from 10 a.m. to 12 p.m.
Guests are invited to attend the family-friendly event filled with free activities for the kids including an Egg Coloring with eggs, dye, and stickers to decorate, photos with the Easter bunny, an Easter Egg Hunt for various prizes starting at 11 a.m. and, of course, their Easter Egg Roll at 11:30 a.m.
It's the perfect way for families to spend their Easter Sunday with free admission for kids and $20 a person for adults that can be purchased HERE. Tickets include wine tastings and food pairing options such as Easter candy toppings and goat cheese, as well as grab & go charcuterie cones.
Easter Picnic at the Park
This one may seem like a cop out but just listen; you don't have kids and it's a nice day, you have a nice bottle of white wine and head to the market for some fine meats and cheeses to make the best charcuterie board imaginable. Call a few of your closest friends, grab a blanket and some games, and go sit in the park, enjoy the weather and spend your Easter eating and drinking as Jesus did with his disciples. But don't betray anyone. Or wash anyones feet…unless that's your thing. We don't judge.
Featured Image Credit: Fareground Austin Instagram