The Lone Star State isn't necessarily known for its elegance, but the culinary landscape of Texas features some surprisingly refined results. French dining is a fast-growing culinary trend in Texas that's taking root as one of the finer offerings from the food atmosphere. Influenced perhaps by its New Orleans cousins to the east, Texas continues to dish up some of the best fine food in the Southwest. We have created a list of the top 5 French restaurants in Austin for your delight!
4710 E 5th St, Austin, TX 78702
Steak, snails, and French wine are the highlights of this elegant French restaurant. Justine's has defined itself as one of Austin's top French dining experiences, complete with a fun bar scene and traditional French dishes that will satisfy even the most refined of taste buds. Sample some of your favorite French plates and finish with a deep red for the perfect evening.
208 W 4th St, Austin, TX 78701
This is the perfect French restaurant to visit for comfort food with a New Orlean's twist. French comfort foods are the order of choice here, complete with craft cocktails and absinthe that turn French cuisine into a masterpiece of contemporary culture.
3110 Guadalupe St suite #400, Austin, TX 78705
A slightly more rustic French experience, Hopfields Gastropub in Austin offers craft beer and French-inspired food for a distinctly contemporary French experience. Test out any number of creative French dishes and craft beer combinations in this well-lit, rustic-chic setting.
1501 S 1st St, Austin, TX 78704
A quintessential French experience is snacking on French treats in a street cafe, and Elizabeth delivers on this delightful experience. This charming outpost serves up some of the best French style baked goods anywhere, and their lunch and dinner plates take on a distinctly Vietnamese style for a cultural fusion blast that's divine.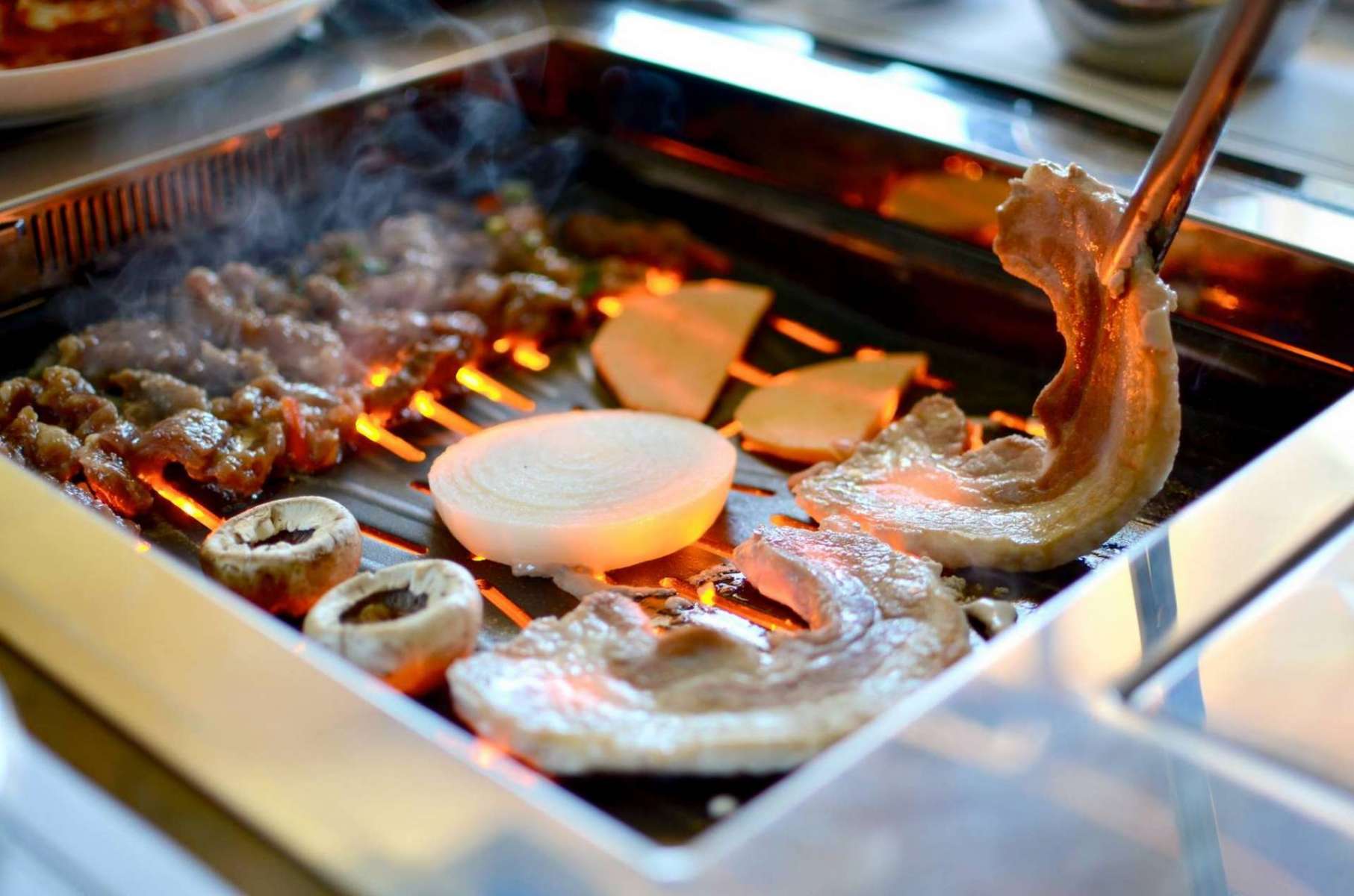 View the Best Korean BBQ in Austin
Looking for the best fusion cuisine money can buy? Try one of the best Korean BBQ joins in Austin.
View the Best Korean BBQ in Austin
---
509 Hearn St, Austin, TX 78703
This French European dining experience in Austin, Texas brings sustainable and locally sourced food to the table with a distinctly French twist. Try delectable escargot and glamorous wine blends at this French restaurant in combination with the chic and cultured dining experience for a fabulously fine meal.
Featured Image Credit: Justine's on Facebook