Adelton, a 348-acre, mixed-use, master-planned community is coming to Bastrop, Texas.
Once complete, the community will add more than 1,200 housing units, 125,000 square feet of commercial space, four miles of trails, as well as over 50 acres of parks, greenbelts and open spaces to a site that's fewer than 30 miles east of downtown Austin. Every Adelton home will be located within a five-minute walk to a park. Phase one is currently underway with two model homes completed by builders David Weekley and Empire Communities. Several more homes and the main entrance are near completion, and will be ready for the grand opening on May 7. Residents are anticipated to begin moving in this summer.
The vision will accommodate residents at different stages of their lives with diverse home offerings, ranging from single-family detached homes to higher-density rental properties and more, along with neighborhood-scale retail and employment opportunities.
One-and two-story single-family homes with two to four bedrooms and a variety of floorplans are currently available for sale. Pricing starts in the low $300s and homes range in size from 1,400 to 2,800 square feet. A total of 90 single-family homes and two commercial sites will be included in the first phase.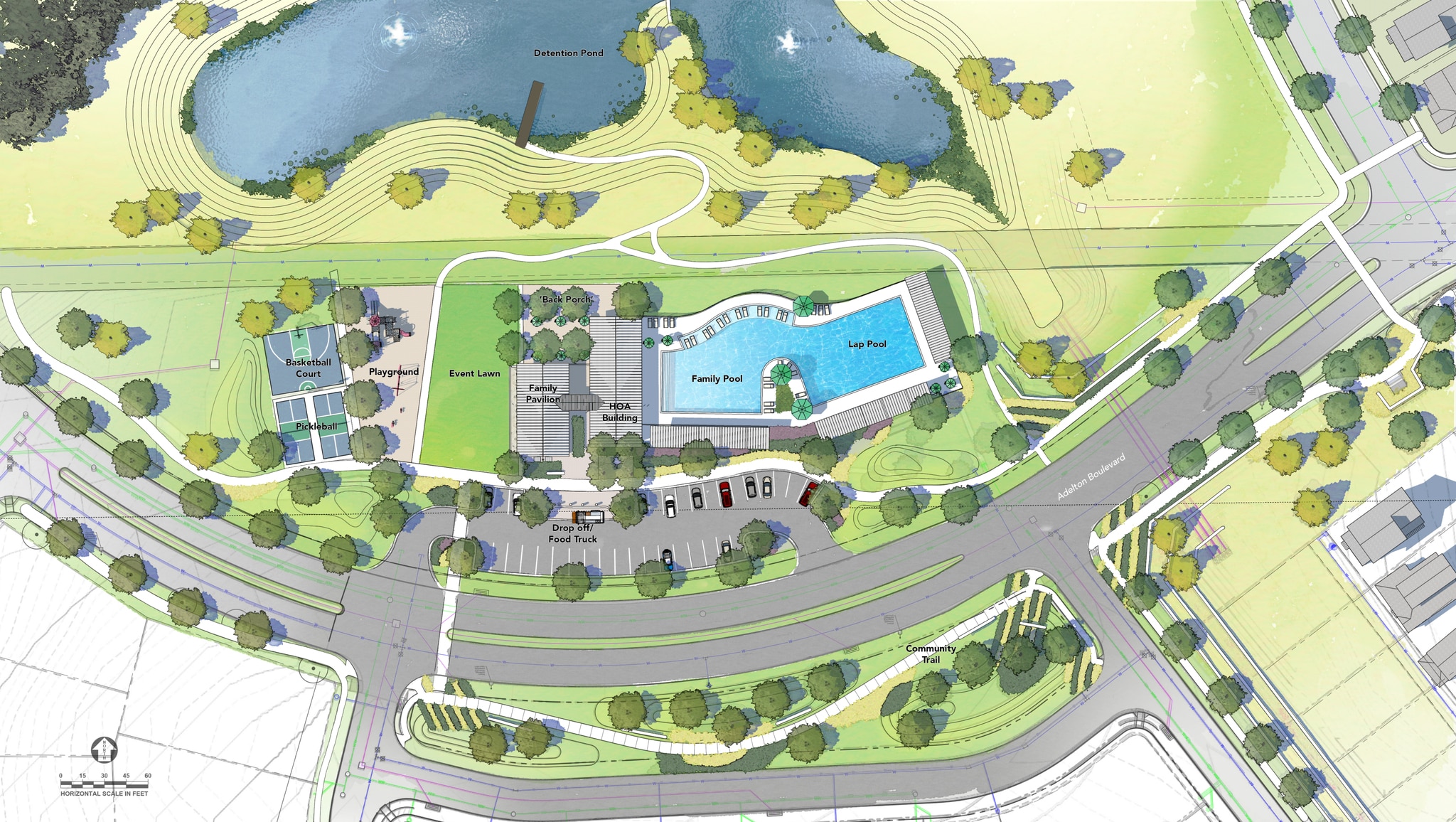 "A great deal of thought and planning went into the development of Adelton, with the ultimate goal being our desire to create a special place where residents can flourish in every aspect of their lives," said Myra Goepp, with West Bastrop Village Ltd., the developer behind Adelton.
Goepp added: "Adelton aims to serve every age, phase and lifestyle. Each detail has been carefully considered so that Adelton can become a community full of friends, family and thoughtful living."
Goepp also notes Bastrop's recent economic boom and how the timing is better than ever for a thoughtful, mixed-use community. Notably, the "Tesla effect" happening throughout the region is felt in a tremendous way in Bastrop, particularly since SpaceX's Project Echo and The Boring Company's manufacturing site is approximately six miles away. Such projects are sure to add employment opportunities to the area.
According to the Bastrop Economic Development Corporation, some of the largest private employers in the area are the newly-renovated Hyatt Regency Lost Pines Resort and Spa, MD Anderson Cancer Center, and H-E-B LP. Additionally, a 546-acre film studio and entertainment district is expected to open nearby in August.
Adelton is perfectly situated between some of Central Texas' most popular recreational parks, offering an ideal blend of urban and natural experiences. In addition to the generous amount of open space, Adelton's amenities will include four miles of trails, more than 1,000 planted trees, a community pool, beer garden-style outdoor pavilion, playground and sports court for residents to enjoy.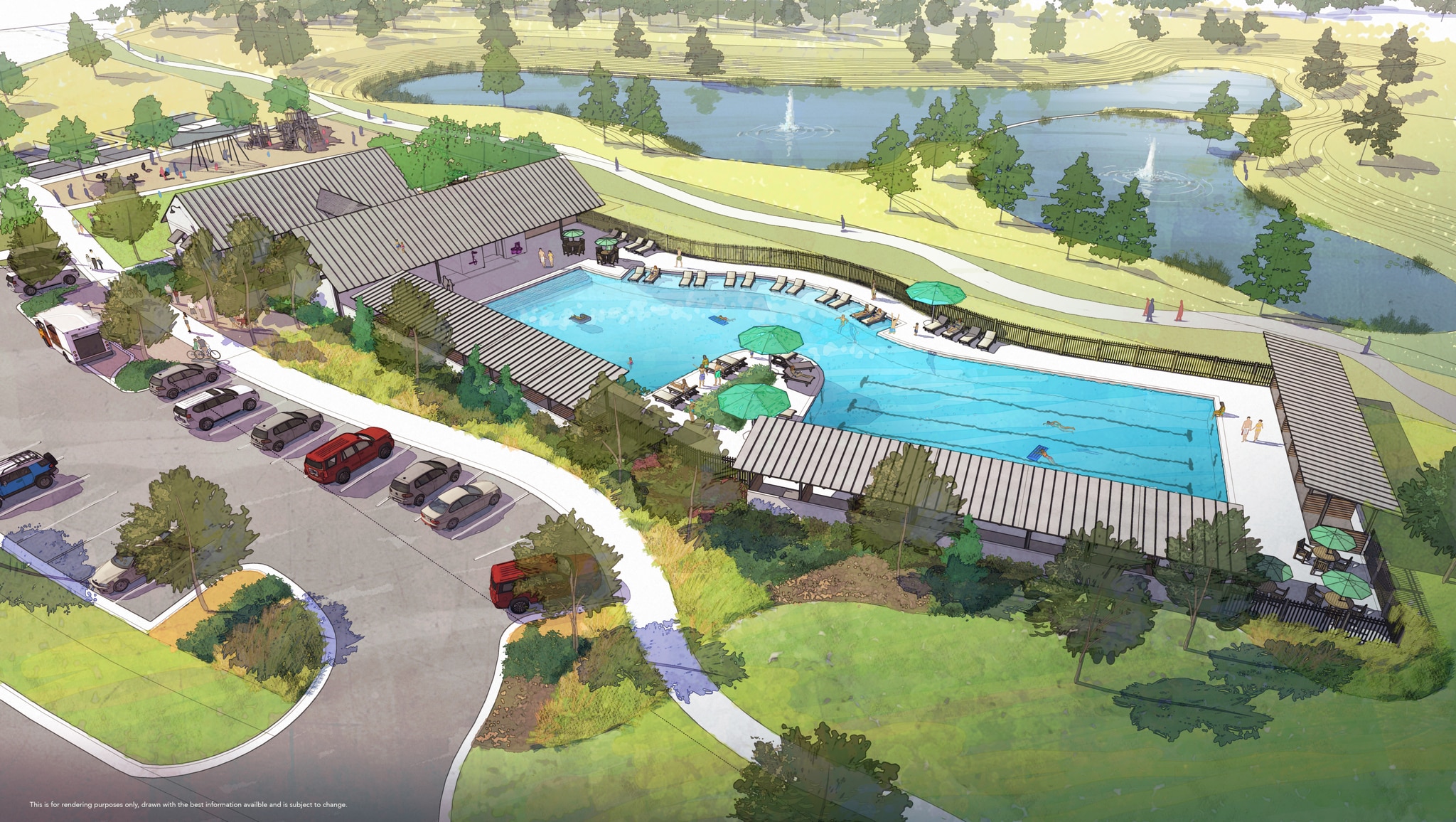 Located just five minutes from downtown Bastrop, Adelton offers easy access to local dining, retail and entertainment options, including Bastrop State Park, Maxine's Cafe and Bakery, Southside Market & BBQ, and Capital of Texas Zoo. The community also feeds into Bastrop Independent School District, serving over 11,300 students from grades PreK-12 across Mina Elementary, Bastrop Intermediate and Middle School and Bastrop High School.
Adelton will host its grand opening to provide neighbors and prospective residents an opportunity to walk through the David Weekley and Empire Communities model homes and tour the new developments in the community on Sunday, May 7 from 12-2 p.m. The event will take place at 126 Adelton Boulevard. The Austin Prairie Dogs will perform live music and food from Southside Market & BBQ Mobile Smoker will be on-site, along with a popsicle cart from La Ola Pop Shop. Canned Texas beer, wine and nonalcoholic beverages will also be available. An artist from Rancho Sueño Chainstitch Co. will provide custom bandanas at the David Weekley model home and the Empire Communities model home will host a succulent station. Visitors will have the chance to enter a grand prize raffle and the first 30 families will receive a prize.
To learn more about Adelton, visit https://adeltontx.com.
About Adelton
Combining lush landscapes, convenient amenities, and small town spirit, Adelton is a master-planned community with a dedicated, personal build experience set on 348 acres of verdant land. Thoughtfully placed east of Austin, Adelton is located just a stone's throw away from charming downtown Bastrop. Currently in its first phase of construction, the Adelton vision includes more than 1,200 housing units, miles of trails, tree-lined streets, curated amenities, and a greater community full of friendship, family, and thoughtful living. Keeping residents in mind, each Adelton home will be located within a five-minute walk to more than 50 acres of parks, open spaces and greenbelts located within the community. In addition, over 1,000 trees will be planted to enhance the common areas. Residents will also be connected to nearby restaurants, boutiques, schools, daycares, wellness studios, pet goods, and other specialty stores. For more information, visit https://adeltontx.com/.