What's better than in-season cider? Hard ciders! After Oktoberfest, we have officially entered the cider season, and we are taking you around Phoenix today. Buckle up, because you are about to discover the top 6 cideries and breweries in Phoenix.
https://www.facebook.com/thewanderingtortoise16/posts/2727273990879703
2417 E Indian School Rd, Phoenix, AZ 85016
The Wandering Tortoise just restocked their seasonal hard cider options, so now is the perfect time to swing by for a drink! The Wandering Tortoise is heaven for sour drinkers. They also have a wide selection of craft beers and usually have a food truck posted outside in case you need a quick bite.
5402 W Roosevelt St #102, Phoenix, AZ 85043
You are out of the game if you still think cider stands for apple cider. Arizona Beer & Cider has an extensive cider line with unbelievable flavors, including raspberry smash and pink gunpowder guava. This cider brewery is setting the trend in the cider world!
https://www.facebook.com/crushcraftcider/photos/a.313647326050053/439835770097874/
941 S Park Ln, Tempe, AZ 85281
Great cider, cool atmosphere, chilled staff. Can you ask any more than that? Crush Craft Cider is dedicated to creating complicated tastes from simple, natural ingredients. The hard cider at this cidery near Phoenix ranges from dry to semi-sweet. Go with your friends, because each of you will find his or her perfect flavor.
31 S Robson #103, Mesa, AZ 85210
Cider Corps is a veteran-owned, family-operated cidery near Phoenix. It is also the first-ever professional cider brewery in Arizona! When you come to Cider Corps, you see someone who is proud of their craft and identity. They have a wide variety of innovative ciders with different flavors if you want something other than apple.
2811 N Central Ave, Phoenix, AZ 85004
Kings Beer & Wine is the go-to place for lovers of hard ciders and sour beers. Their flavors lean toward the drier, more sour end. Their signature flavors include plum sour blend and tropical sour blend. They run Sour Saturday every week for those of you looking to explore new flavors.
---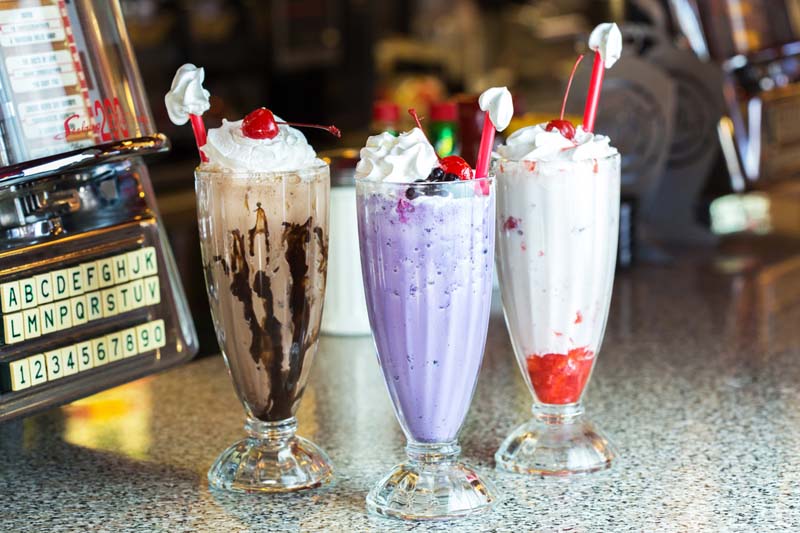 View the Best Milkshakes Near Phoenix
Still on the sweet train? View our list of the best milkshake spots near Phoenix.
View the Best Milkshakes Near Phoenix
---
6503 W Frye Rd #12, Chandler, AZ 85226
Arizona Mead Co doesn't call their ciders 'ciders', but instead, Cysers. Their two signature flavors are caramel apple and green apple. With other fruit variations. They use the freshest ingredients straight from local farmers or even their own garden. They also have hard Kombucha for sale!
Featured Image Credit: Arizona Mead Co Facebook