Are you ready for this year's Oktoberfest? This year, most venues and bars will be reinforcing social distancing at limited capacity. Therefore, we wanted to give you the inside scoop on the best seven bars for the 2020 Oktoberfest in the Valley.
Plan your route for a head start, so you are not out there searching for somewhere to sit down.
https://www.instagram.com/p/B14E6c5FOIA/
3622 N Scottsdale Rd, Scottsdale, AZ 85251
Brat Haus has been one of the best Oktoberfest celebration spots for anybody familiar with the Valley. They have an extensive beer list featured frequently in local and national magazines. Brat Haus officially reopens on October 7th, right before this year's Oktoberfest.
5739 West Glendale Ave, Glendale, AZ 85301
For 25 years, Haus Murphy's has been serving the finest German cuisine and imported beers. It is the go-to place for people in the Valley to crave some unique, genuine German beers. There is even a specialty Oktoberfest beer!
https://www.instagram.com/p/CAsz5LNnF2q/
8 S. San Marcos Pl. Chandler, AZ 85225
Santan Brewing is one of the most dedicated Oktoberfest hosts across entire Arizona. Each year they'd have a huge gathering. Although no information has been updated this year due to COVID-19, their beer list remains extensive and impressive regardless.
https://www.instagram.com/p/CFTeiiAhRdE/
150 S Kolb Rd. Tucson, AZ 85710
With over 33 items on their draught list, the Arizona Beer House will satisfy everyone this Octoberfest. What's your favorite? IPA? Dark Stout? Sour? Red Ale? You name it, and AZ Beer House will have it!
https://www.instagram.com/p/B_x7UsAhO6-/
Located in a historic, elegant, sophisticated space in the heart of downtown Tucson, Ten55 is a unique brewing company with distinctive tastes and qualities. Did you know they even have kegs of beer for sale? Order today and have a safe Oktoberfest party at home!
https://www.instagram.com/p/CFFGnnNHZpY/
3935 E Thomas Rd, Phoenix, AZ 85018
Not many breweries suit the term inventive, but Helio Basin does. Their goal is to develop new beers and highlight new vibes. Their wide variety of craft beers will challenge your taste buds and introduce you to a new world.
---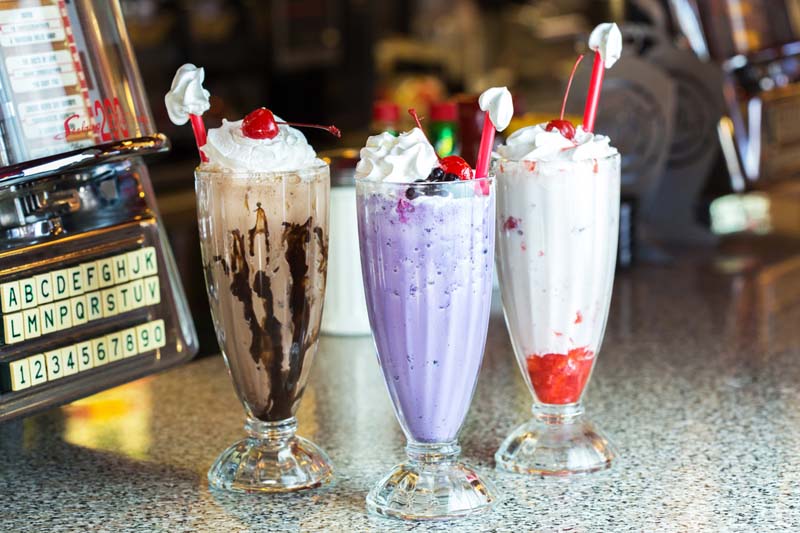 View the Best Milkshakes Near Phoenix
Need a sweet treat? View our list of the best milkshake spots near Phoenix.
View the Best Milkshakes Near Phoenix
---
https://www.instagram.com/p/CDmjbQtHUKC/
3002 E Washington St, Phoenix, AZ 85034
PHX Beer Co is open for dine-in. If you are looking for somewhere to enjoy Oktoberfest with a friend or two while staying safe, PHX Beer Co will be the perfect night out spot. They have a list of locally brewed craft beers you won't find anywhere else.
Featured Image Credit: Brat Haus Facebook Page