Phoenix is an old town, with a history all its own. As such, there are plenty of places that have odd stories spun about them, especially ones with a certain spooky vibe. Yes, we mean the haunted spots in Phoenix, many of which are best known for the strange occurrences there. Keep reading, if you dare!
113 N 6th St, Phoenix, AZ 85004
Located in Heritage Square, which is known for its renovation of old buildings, this turn-of-the-twentieth-century home was built by a prominent doctor before it eventually became a museum dedicated to the history of the era. In the 1980s, there was a caretaker shot just outside the home — and it's rumored that he never left. Supposedly, you can still feel the warmth of the fireplace, despite no fire being lit.
202 N Central Ave, Phoenix, AZ 85004
It's not just the guests at Hotel San Carlos that hear and see supernatural goings-on — it's the employees, too. But this hotel, which officially opened almost a hundred years ago, has one Woman in White apparition which is most commonly seen: Leone Jensen, who committed suicide off the rooftop after writing an eerie, but also thoughtful, apology to the hotel manager.
203 W Adams St, Phoenix, AZ 85003
Yet another structure whose doors opened in the 1920s, the Orpheum has proven home to many an admirer of the arts, dead or alive. This includes the famous "Maddie", who shushes talkers in the house, tapping them on the shoulder as needed. She's said to be seen most often in the balcony seats, so keep your eyes open — and not a peep during the show, even if you see her!
---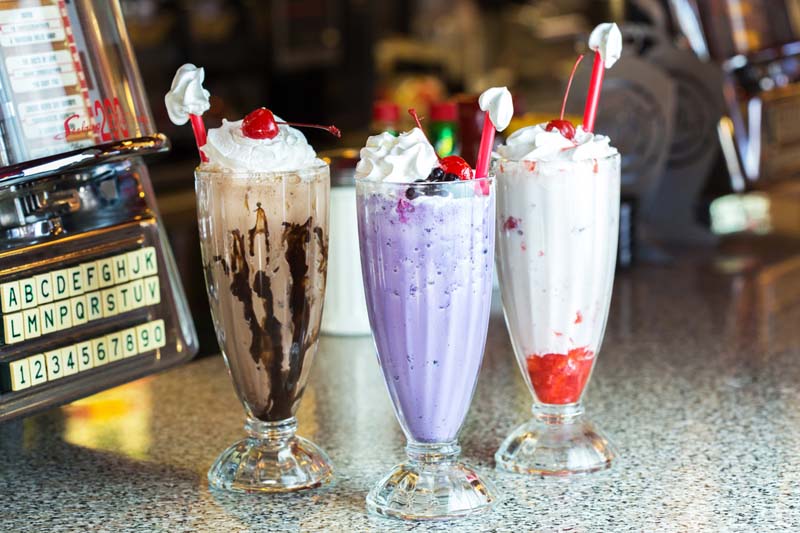 View the Best Milkshakes Near Phoenix
Need a sweet treat to cure the fright of these haunted spots in Phoenix? View our list of the best milkshake spots near Phoenix.
View the Best Milkshakes Near Phoenix
---
302 W Monroe St, Phoenix, AZ 85003
A church in Phoenix that was damaged in a building fire in 1984, the rectory of this house of worship was once home to an artist, who had planned a studio in the building, as well as an art display of sorts. But he came across a little girl, a ghost, with curly hair, who is now referred to as the Abbey's "Shirley Temple". It's believed she belonged to the mortuary that likely held her funeral next door. Though some wanted to see this burnt eyesore leveled in the '80s, Phoenix actually paid to keep it intact.
Featured Image Credit: Hotel San Carlos Facebook Page