Romance doesn't die because of COVID. It shouldn't! Therefore, we've decided to compile a list of 7 date ideas at popular bars and restaurants in Phoenix. It's time to start planning a special date for the upcoming holidays or simply take your partner out to show your appreciation for the relationship.
2201 E Camelback Rd. Phoenix, AZ 85016
Imagine sitting in an open-air deck with the gentle fall breeze brushing through your date's hair. You both order something form local chef Bernie Kantak's extraordinary cuisine, pair your food with one of The Gladly's crafted cocktail or high-quality whiskey. The air smells romantic.
801 N 2nd St #100, Phoenix, AZ 85004
Located in the heart of the Phoenix Arts District, the Cobra Arcade Bar is the perfect date night idea in Phoenix if both you and your loved ones are into the gaming culture. After all, a date night doesn't have to be about candles and wines. Video games, jams, and pizzas sound perfect too.
2 East Jefferson St Phoenix, AZ, 85004
If you are a night view person, you cannot miss out on Lustre. They will present you with the breathtaking night skyline of Phoenix while satisfying your palettes with top-notch food and drinks. Let's all gather under the desert stars and celebrate our love.
Read More: 8 Popular Restaurants to Get the Best Chicken Wings in Tucson, AZ
201 E Washington St #104, Phoenix, AZ 85004
With 150+ craft beers in its selection, the Whining Pig is the dream date night spot for beer lovers. They also have all the classic bar food and bar games. Had a long week? Loosen up, get some comfy clothes on, let's go have a night of casual, carefree fun.
108 E Pierce St #2051, Phoenix, AZ 85004
Classy, elegant, modern. The Breadfruit & Rum Bar is a great date night idea for couples looking for a gorgeous getaway. Their famous cigar lounge creates the perfect atmosphere for intimate conversations.
3174 E Indian School Rd, Phoenix, AZ 85016
Not every bar has the confidence to call itself The Bar. Featuring artisanal food and local craft beers, wines, and signature cocktails, The Bar offers a unique experience to its patrons. It's the perfect place for a cozy, intimate yet classy date night.
Read More: 8 Best Places to Go This Weekend in Glendale, AZ
---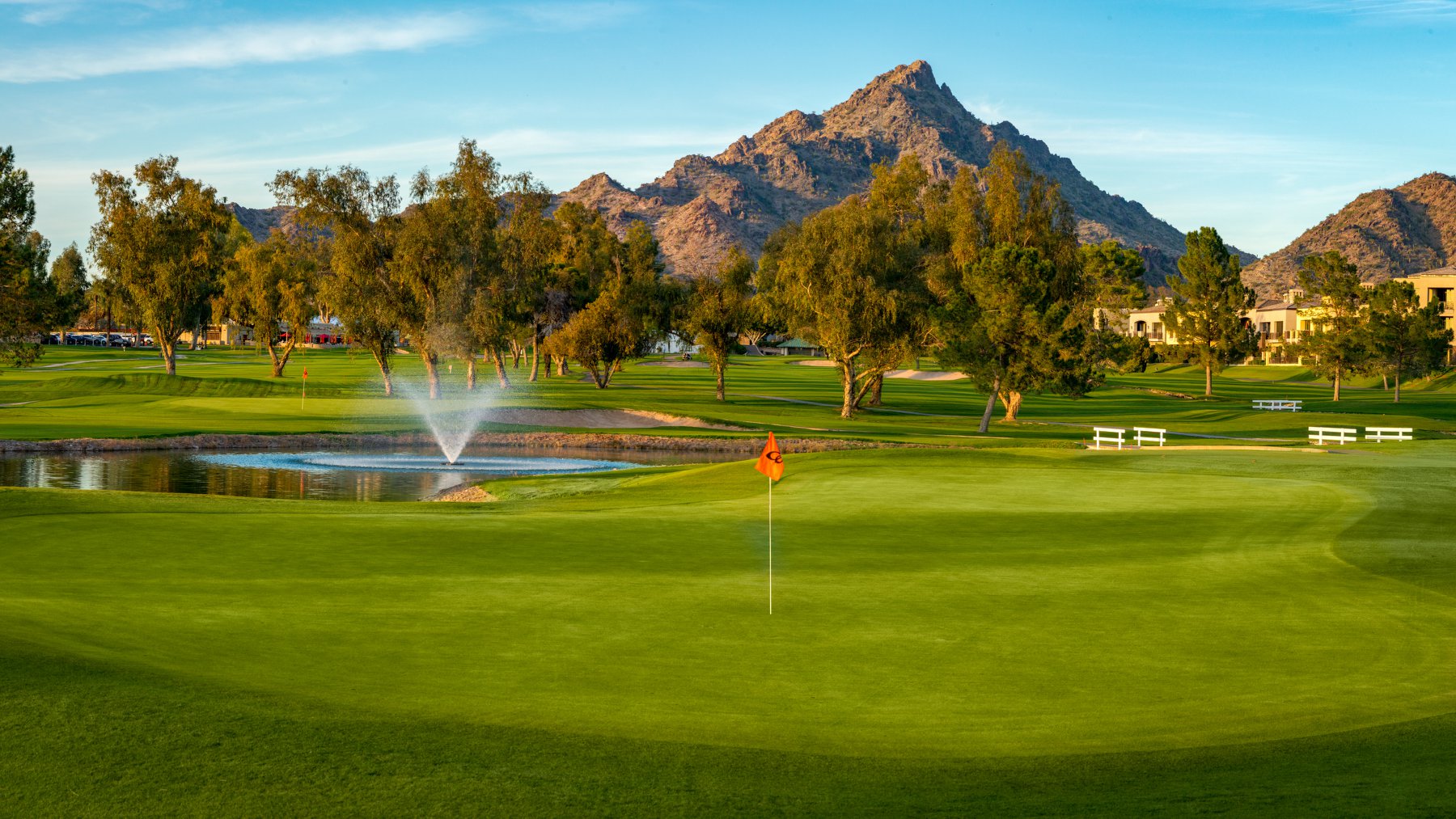 View the Best Golf Courses Near Phoenix
Need to get out of work for a quick 18? View our list of the best golf courses near Phoenix.
View the Best Golf Courses Near Phoenix
---
https://www.facebook.com/thekettleblackpub/photos/a.1670551519851297/2661625837410522/
1 N 1st St suite 108, Phoenix, AZ 85004
The Outlander vibe is strong at The Kettle Black. This bar uses a classic tavern structure with wooden interiors and serves gastropub plates and pints. Plus, you will be supporting a black-owned business if you go there.
Featured Image Credit: The Kettle Black Kitchen & Pub Facebook Page