Here in Phoenix, we call ourselves Phoenicians. Though not everyone is born and bred here, many people are proud to say they are "from Phoenix" — including some of the most iconic Phoenicians today. You want a Halloween costume that tells us where you're from? Try dressing up as one of these famous people from Phoenix! We have created a list of the best Phoenix celebrity Halloween costumes.
Michael Carbajal
One of the two world championship boxers for which Phoenix is famous, Michael Carbajal is an athlete who has achieved the title five times over! This celebrity from Phoenix nicknamed himself "Little Hands of Stone", after his own favorite all-time boxer, Panamanian Roberto Durán, or the "Hands of Stone" himself.
Stevie Nicks
Born in Phoenix and eventually moving from town to town with her family before starting her career in the band Fleetwood Mac, Stevie Nicks is an accomplished musician whose work far expands past the legacy of the famous band. With her stellar vocals, she moved on to a solo career as well, always maintaining her signature style, to boot!
Lynda Carter
A born Phoenician and an Arizona State University alumnus, Lynda Carter is an actress best known for her titular role in television's Wonder Woman. If you're looking for the best celebrity Halloween costumes, we recommend dressing as Lynda Carter. She has long since been busy in both TV and movies as well as video game roles abound, a treat for those who recognize her lovely voice and realize: "That's Wonder Woman!"
Steven Spielberg
Steven Spielberg moved to Phoenix early in life and was raised here, where he began making films in his early teens. Starting in the seventies, Spielberg was a part of the revival of the "auteur" filmmaking movement, and his iconic film Jaws is considered the birth of the modern movie industry and the birth of the summer blockbuster.
Alice Cooper
Yet another rock star hailing from Phoenix, Cooper's family first left Michigan, whereupon he eventually attended high school here. It's in Phoenix that he and the rest of the Alice Cooper group came together to begin their musical career. If you're looking for musical celebrity Halloween costume ideas, impress your friends by dressing as Alice Cooper. His work has always had a flair for the dramatic, and his rebellious anthems have been a calling card for teenage culture since the band's formation as "The Spiders and Nazz" in the mid-1960s.
---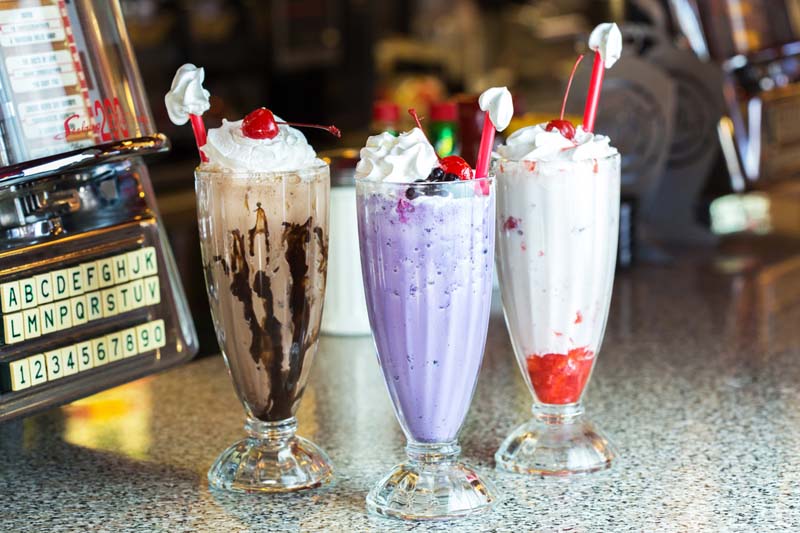 View the Best Milkshakes Near Phoenix
Need a sweet treat to complement your sweet Halloween costume? View our list of the best milkshake spots near Phoenix.
View the Best Milkshakes Near Phoenix
---
Featured Image Credit: Alice Cooper on Facebook