Within the Phoenix valley, there has been a resurgence of cocktail culture bridging the gap between timeless classics and contemporary craft beverages. Patrons with zealous tastebuds and curiosity have a desire to get the most out of their well-earned cash. An excellent cocktail is produced when its bartender has extensive knowledge of classic cocktail builds.
The libations provided by the cocktail bars near you in Scottsdale below offer layers of complexity by utilizing an array of herbs, flowers, plants, and infusions in conjunction with quality spirits & bitters. As a bonus, some of these establishments also offer up award-winning cuisine inspired by the valley's blended local culture. These are the best cocktail bars in Scottsdale.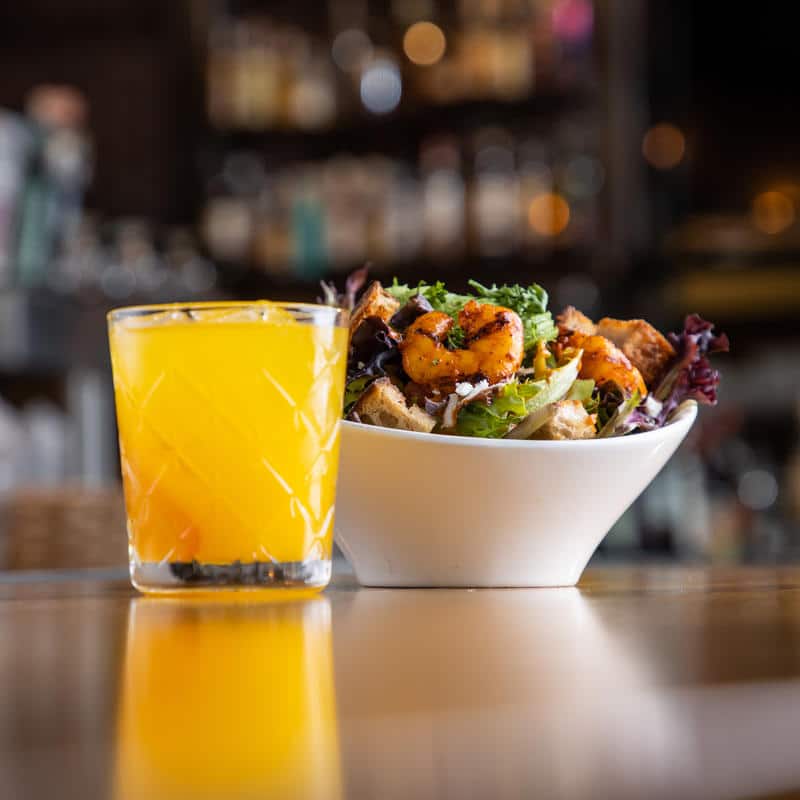 Located in South Scottsdale at the ASU SkySong business complex, you'll find Bitters. Equipped with their very own garden, the culinary staff whizzes away in the scratch kitchen preparing food to silence the inner sass of a grumbling belly. The ambiance at this cocktail bar near you is warm and hospitable to the traveling business folk and friendly enough to bring visiting family. The owner, a female entrepreneur, curates each cocktail menu on a rotation. Patrons will find themselves eternally comparing every old fashion and manhattan to the famous Bitter Old & Fashionable and the sexy Black Manhattan.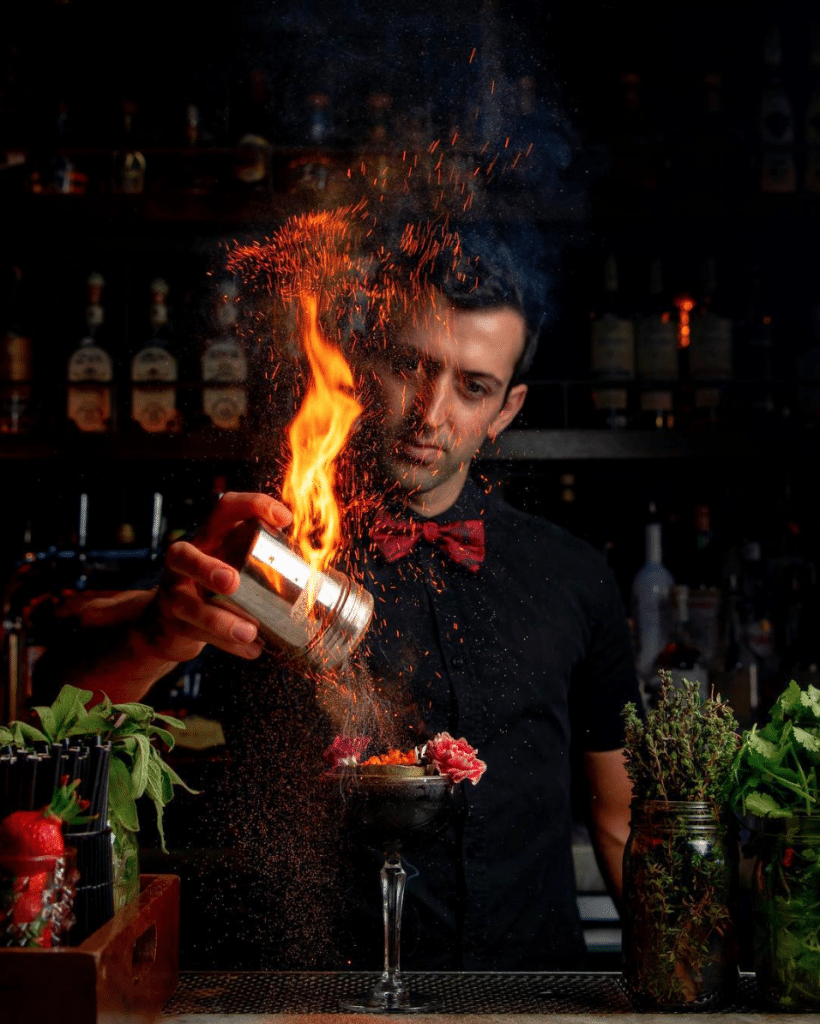 A vivacious and impressive new jewel to Scottsdale, Toca Madera, offers its take on traditional Mexican cuisine and passionately curated cocktails. Here, the drinks are as colorful as Mexican culture and crowned in floral adoration.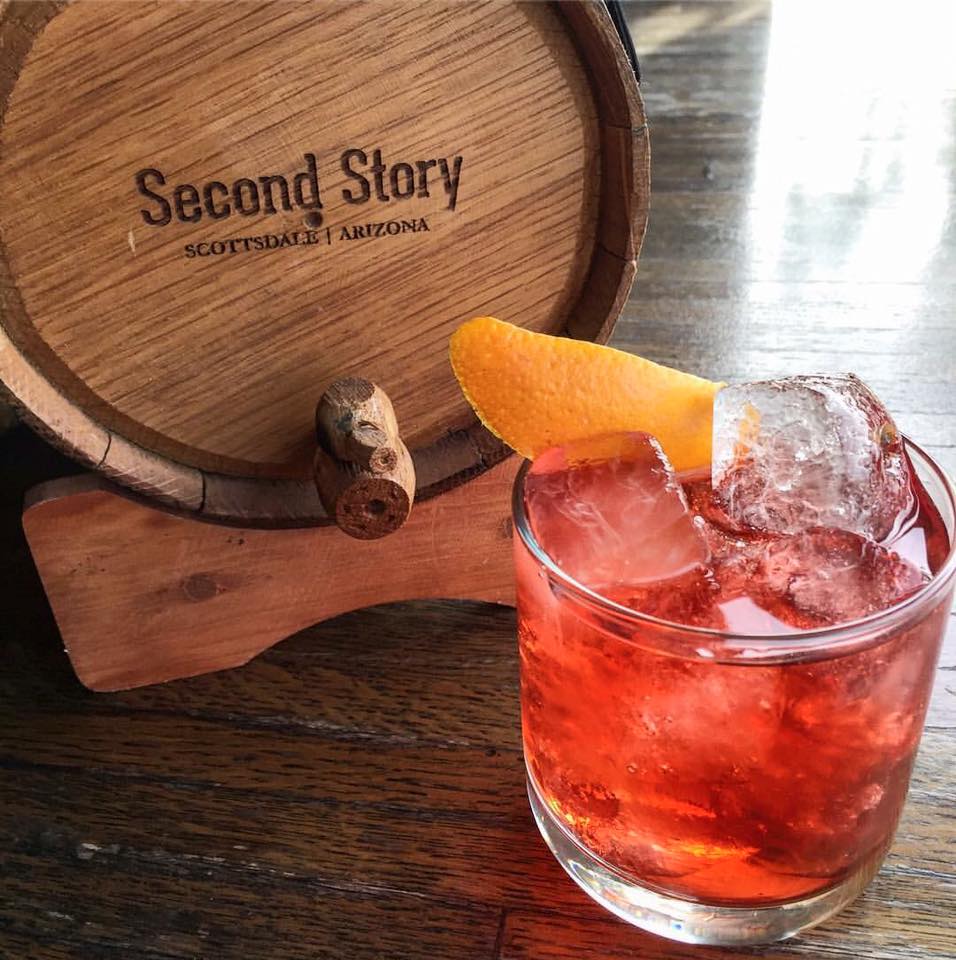 The Sonoran Desert is hot, ominous, and vast. One could say the same about this cocktail bar near you in Scottsdale. The vibe is intimate, sultry, and everything hot about Scottsdale. Second Story builds on the growing craft cocktail culture. The pours are heavy so watch out for the stairs on the way out.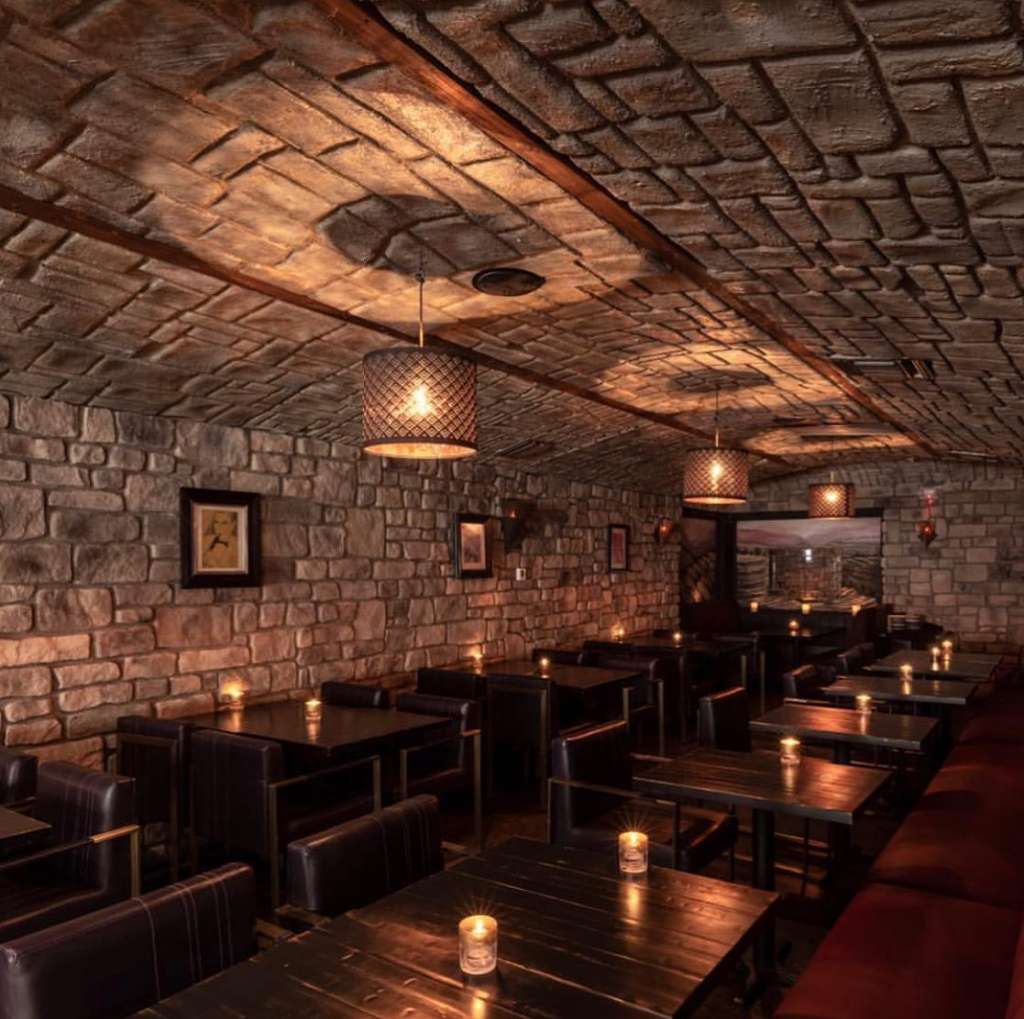 Don't get lost circling the building. Look for the stoic wooden doors that lead guests into an intimate speakeasy. Notorious for their Jazz & Blues live performances, Kaz also offers a selection of around 200 whiskey options, a mile-long wine list, and cocktails that'll make a swing dancer out of anyone.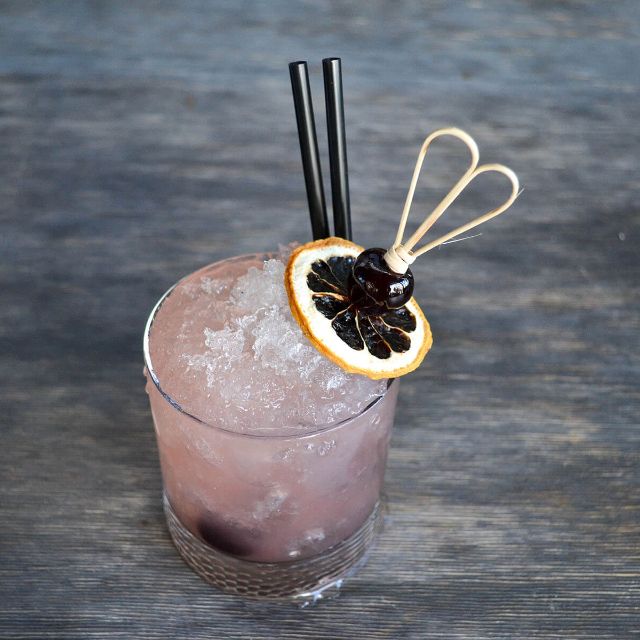 OBON boasts 2 locations but for the sake of saké, we'll make the most out of our shopping trip at the Scottsdale Quarter. Here you'll find an upscale fusion of traditional Japanese cuisine & an extensive contemporary Cocktail selection.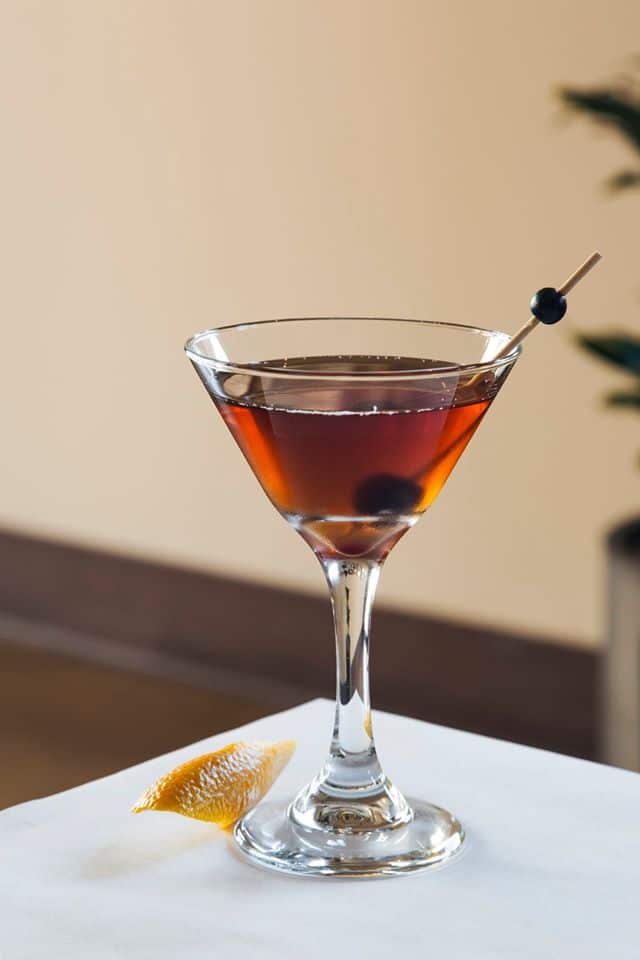 Chefs and bartenders are alike in many ways. Guests at the this cocktail bar near you witness the matrimony of cocktail culture and New American cuisine. Classic cocktails are typically tied to an important time in history and world economics. The medley of the past and present are sure to nourish the soul and bring about passionate curiosity.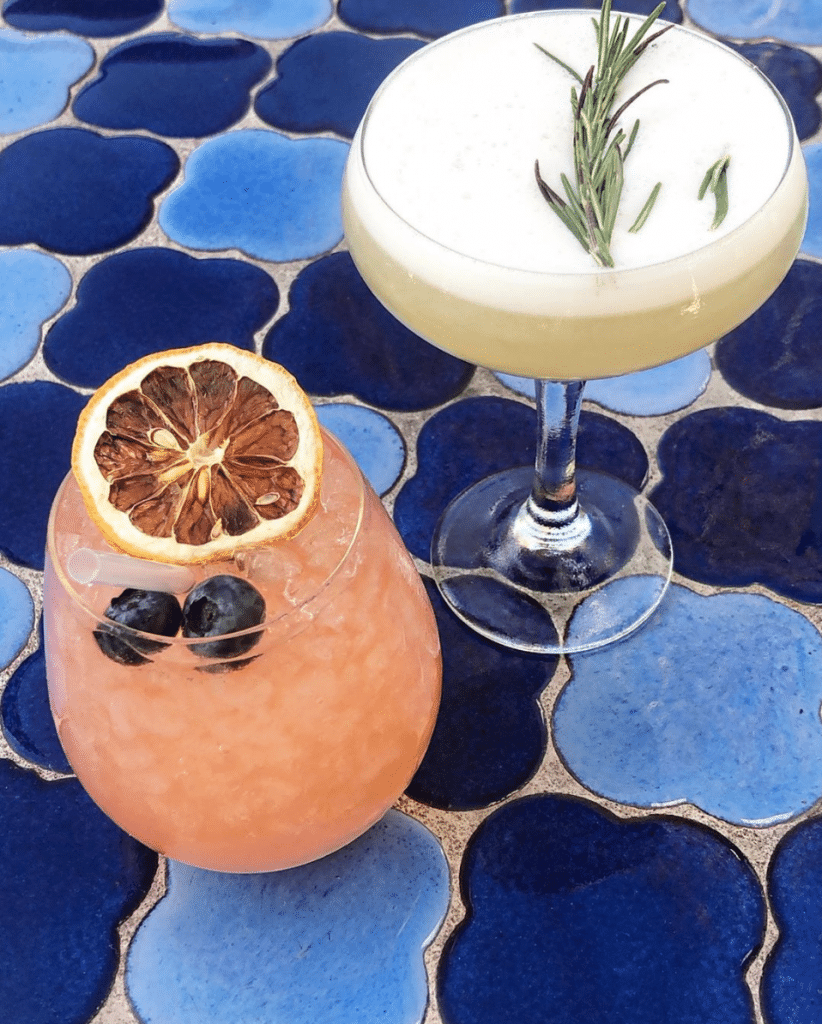 The Montauk | 4360 N Scottsdale Rd
Phoenix may be one quick ride away from the shoreline but for those of us who don't have a trip to San Diego planned soon, The Montauk will be sure to quench our thirst. The design and aesthetic of The Montauk provides a light and airy social gathering place where patrons are found grinning ear to ear as they receive their first whiff of aromatic bliss coming off their cocktails.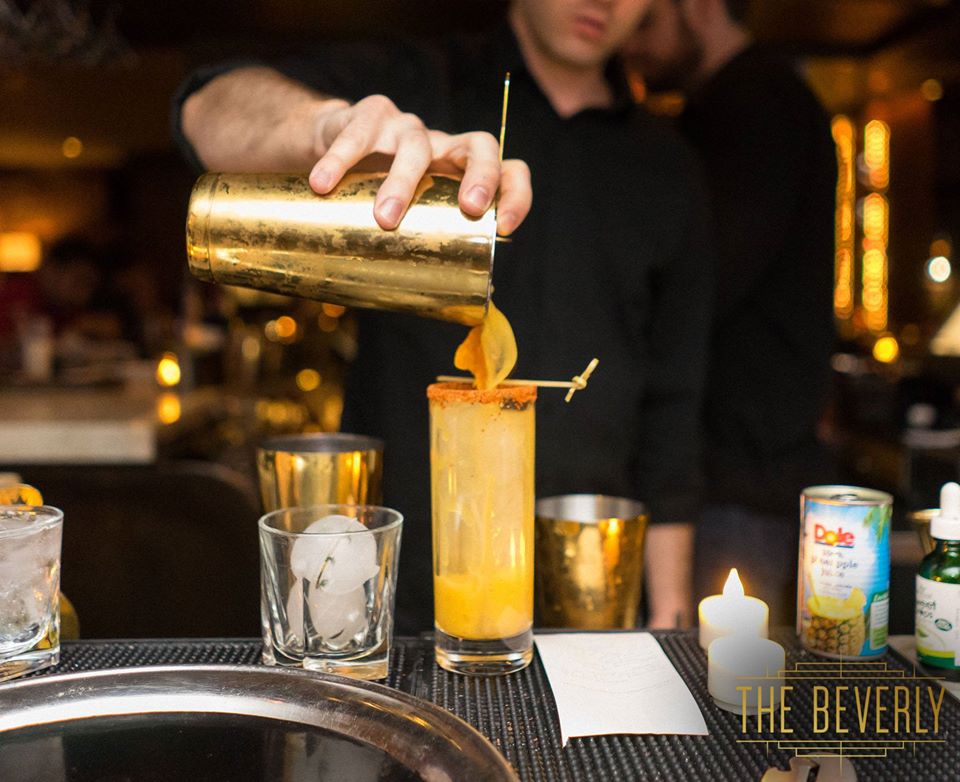 Scottsdale is well known for their nightlife and if one had to some up Old Town, it's likely The Beverly on Main will be brought up. The set up gives off the swagger of a 1920's jazz club with all the modern amenities of a thriving night club. The Beverly is certainly not a place for the easily offended with drinks that pack a punch & cocktail names that will make a preacher blush.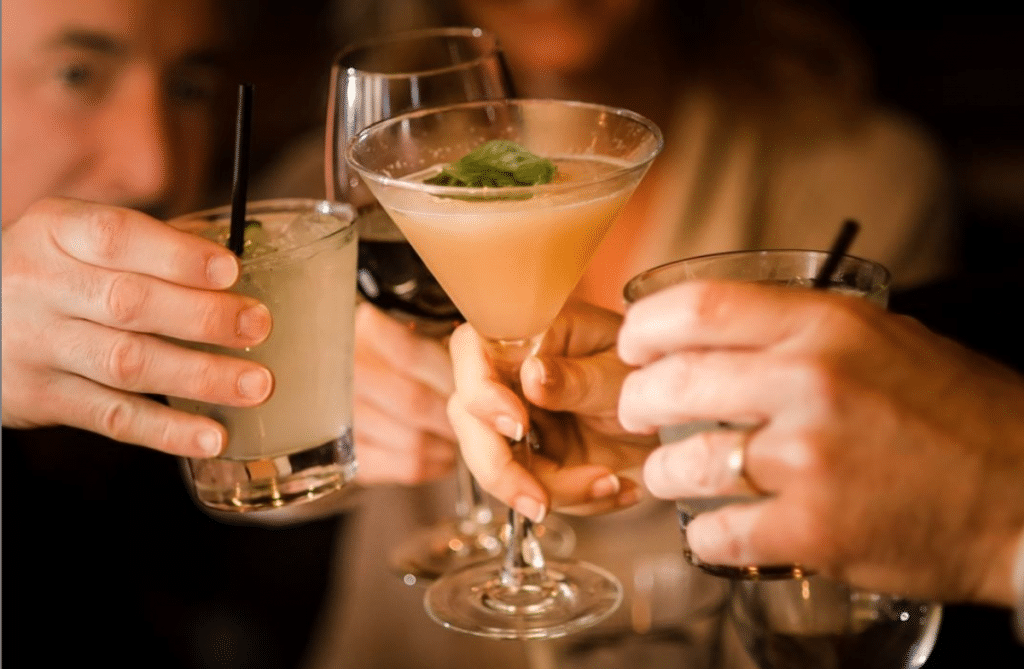 Evo | 4175 N Goldwater Blvd
Don't be fooled by the simplicity of the name. Evo offers a fine Italian dining experience unparalleled to what else is offered in the Phoenix valley. With the same dedication, libations are fashioned with class and grounded with innovation. The current happy hour at this cocktail bar near you is quite competitive, providing wine, beer, and well cocktail options all for $5.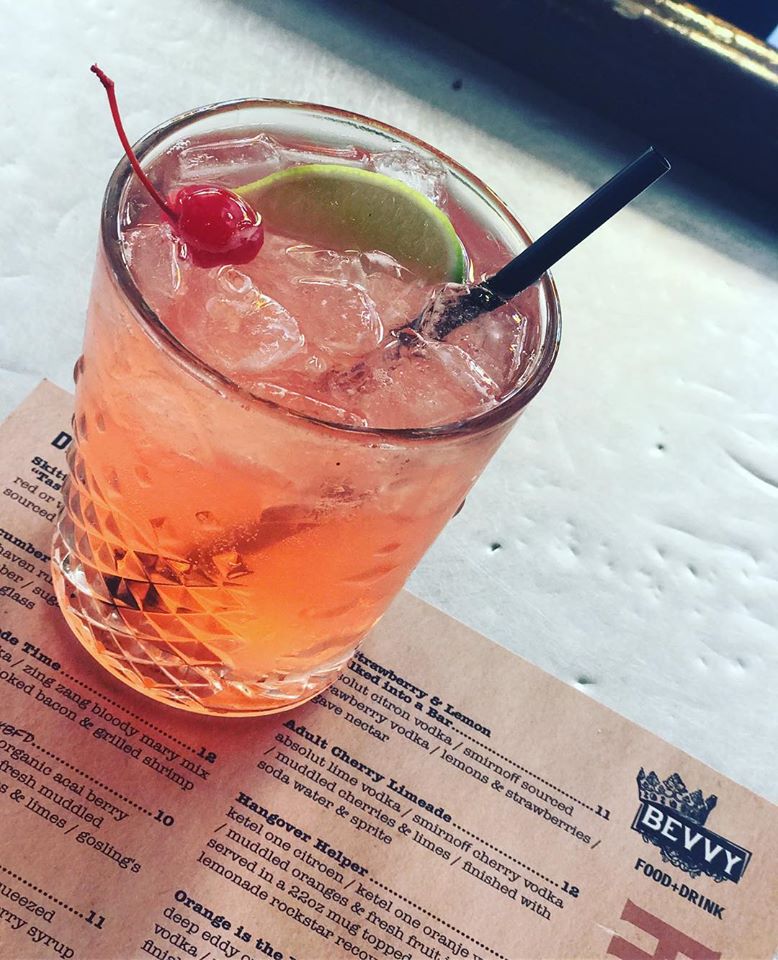 An iconic gastropub in Scottsdale, Bevvy serves up hearty portions of comfort food, provides full bar service and facilitates horse racing bets all under one roof! With dozens of strategically placed TV screens, you won't find yourself missing out on any sporting events.