There are few things more satisfying than a big, juicy burger. You know the kind. The kind that you can't figure out how to bite into. The kind that just oozes. The kind that you don't think you can ever finish but you're willing to die trying because it's that good. Lucky for you, we know where you can get some of the best burgers in Phoenix.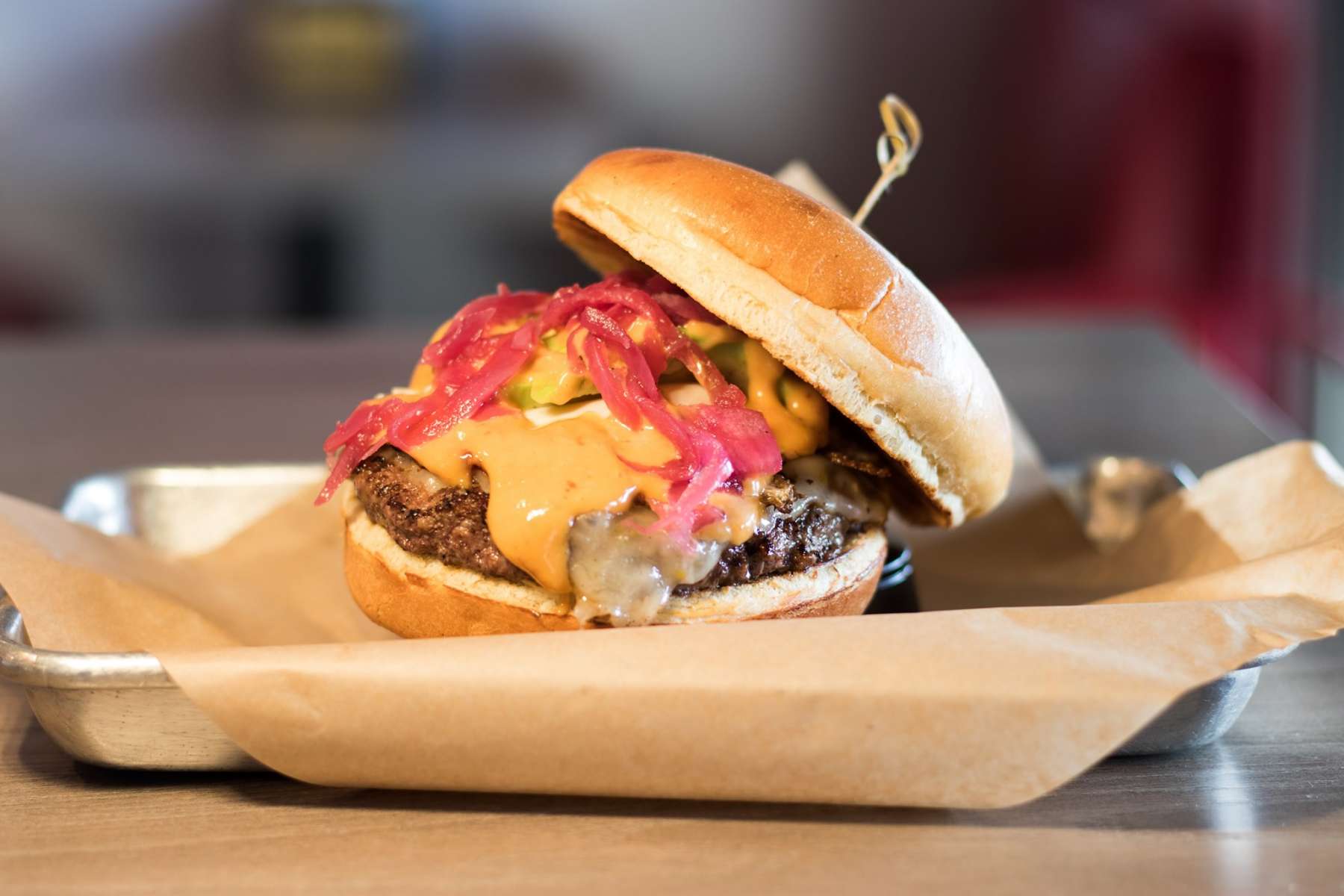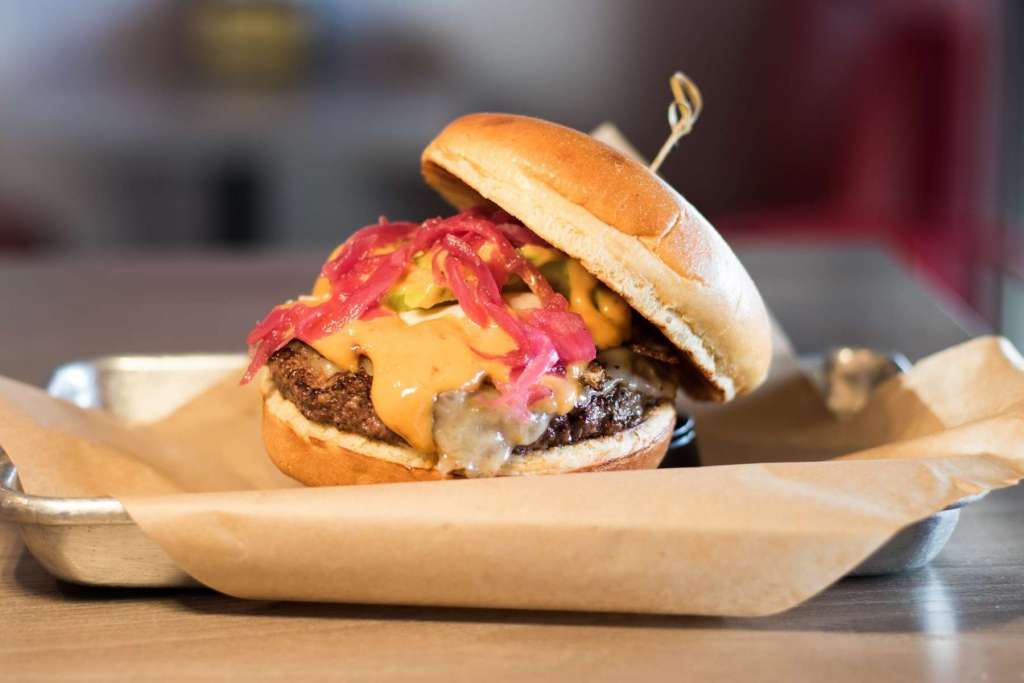 Aioli Gourmet Burgers | 10652 N 32nd Street
These guys go crazy with the burgers. This burger place in Phoenix uses super fresh ingredients all put together in the most complimentary ways. Each burger includes a one kind aioli sauce. They walk a fine line between bringing you a simply fantastic burger and overwhelming you with options. They know how to pair tastes together that will wow you.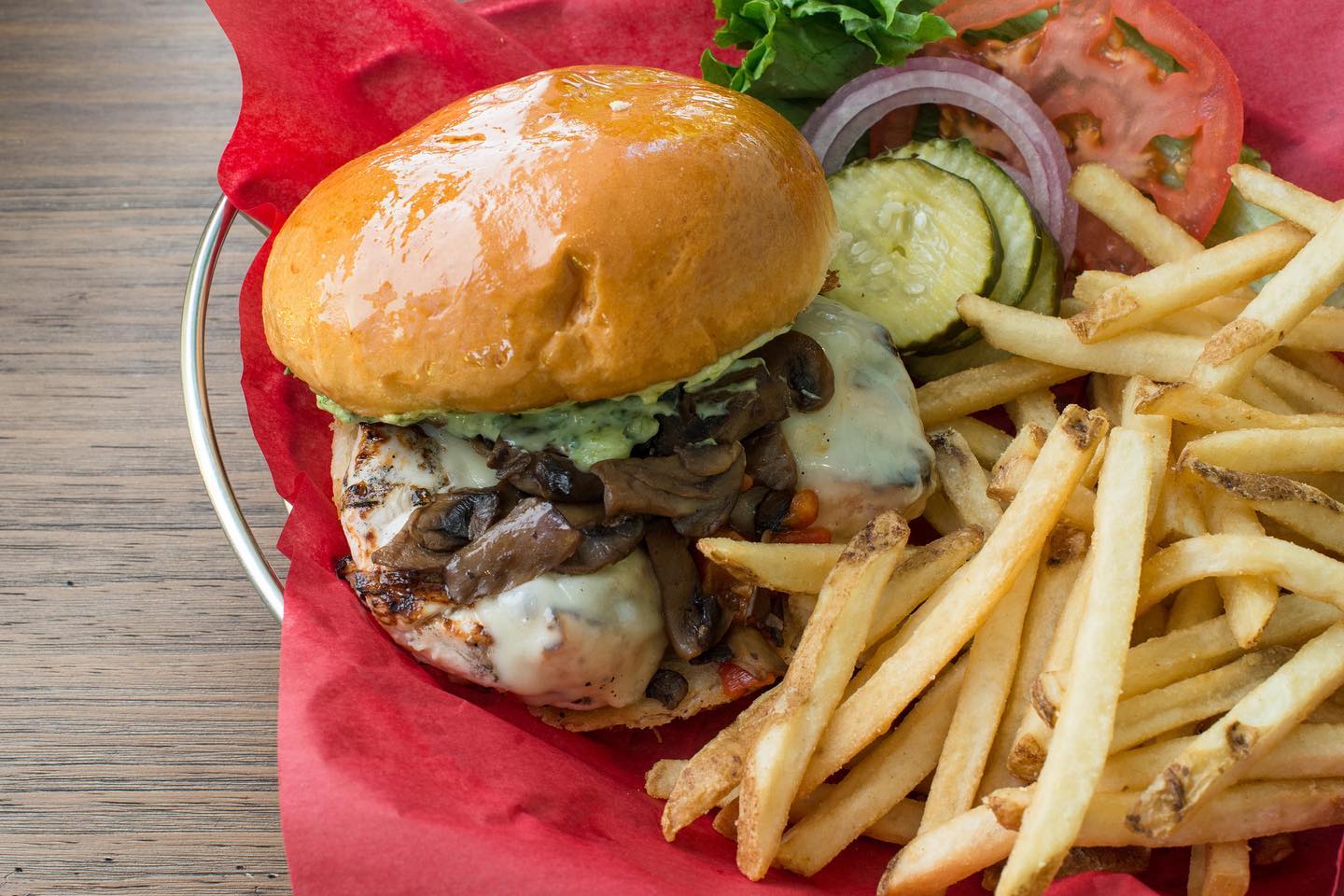 Joe's Farm Grill | 3000 E Ray Road Bldg 1
In the midst of the hustle and bustle of suburban Gilbert, there is a quaint little spot where farm meets table and you want your taste buds to meet burger. It's Joe's. The choices of burgers are outstanding but rarely do we come across a place where the bun is just as magnificent as the burger itself. These burgers come together beautifully with as locally sourced ingredients as possible. Smart and delicious.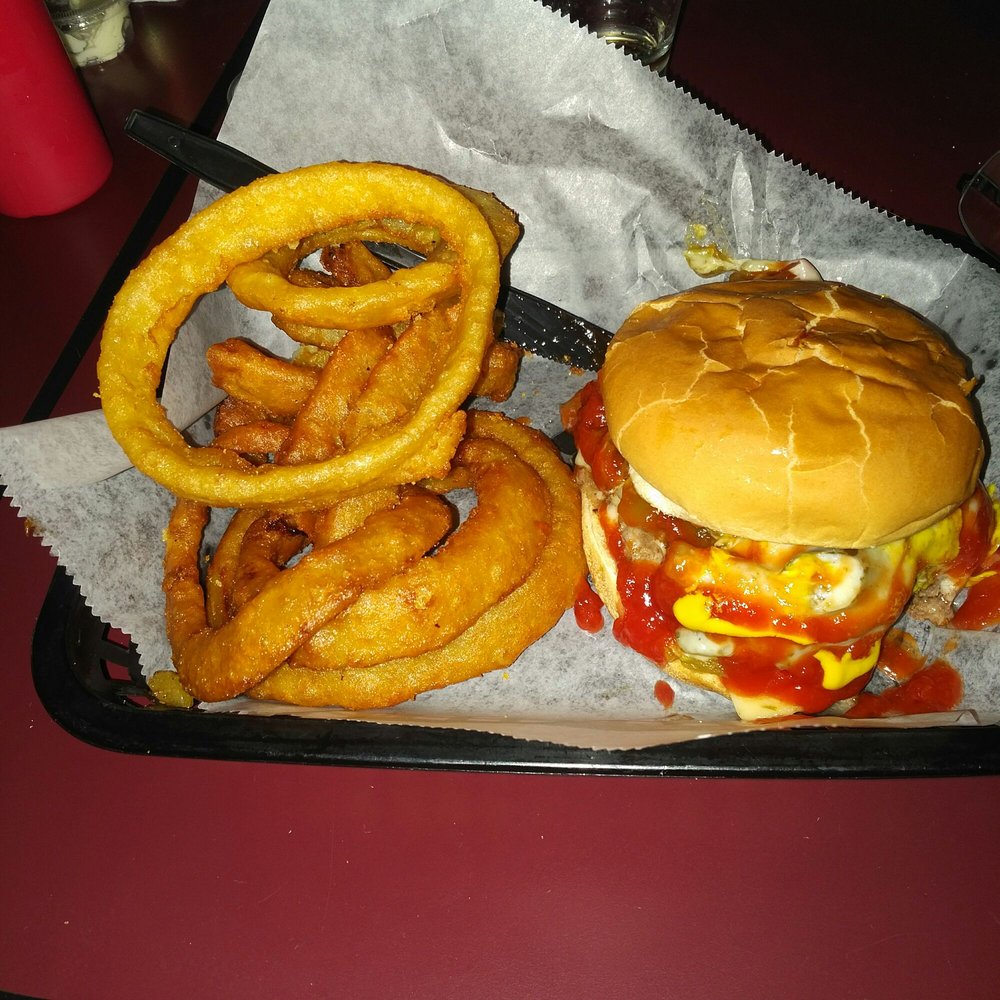 Harvey's Wineburger | 4812 N 16th St
If you're looking for the best wine infused burgers in Phoenix, you have to head over to Harvey's. It's got a solid "hole in the wall" kind of sketchy feel to it but it's seriously tasty. Nothing beats a soft, squishy bun filled with meat juice and red wine, right? Top it with lots of cheese and add an ice-cold, cheap domestic beer and your day is made with one of the best burgers around.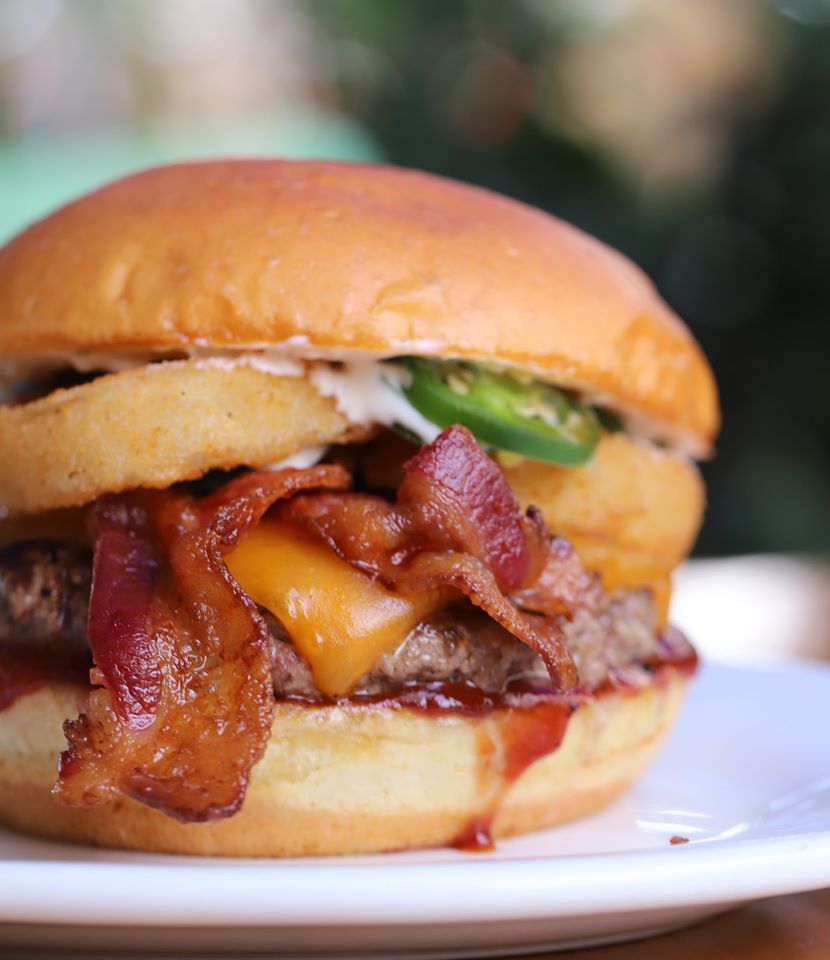 Zinburger | 2502 E Camelback Rd Ste 127
This is the best burger place in Phoenix to load up an already amazing burger with toppings you won't find anywhere else. Griddled sweet potatoes? Roasted jalapenos? A fried egg? Sign us up! Want to treat yourself? Upgrade your burger to the 100-percent Kobe beef burger for just a few bucks more. You might want to bring a friend to share one of the best burgers in Phoenix with so you can have one of their amazing milkshakes!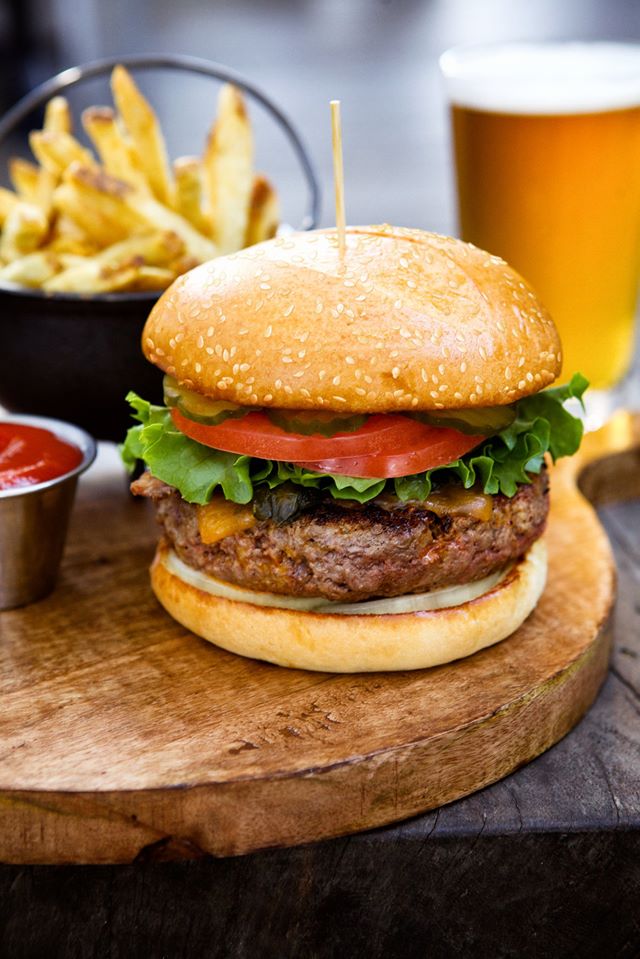 The Roaring Fork | 4800 N Scottsdale Rd Ste 1700
There is a reason they call it the Big Ass Burger but that doesn't stop us from eating the whole thing. We have no shame in our game. It is, indeed, big and piled high with bacon, cheese and a poblano pepper on top. If your mouth doesn't start watering the minute you walk into this burger place in Phoenix, we don't even want to know you. On Happy Hour, one of the best burgers in Phoenix is only $10.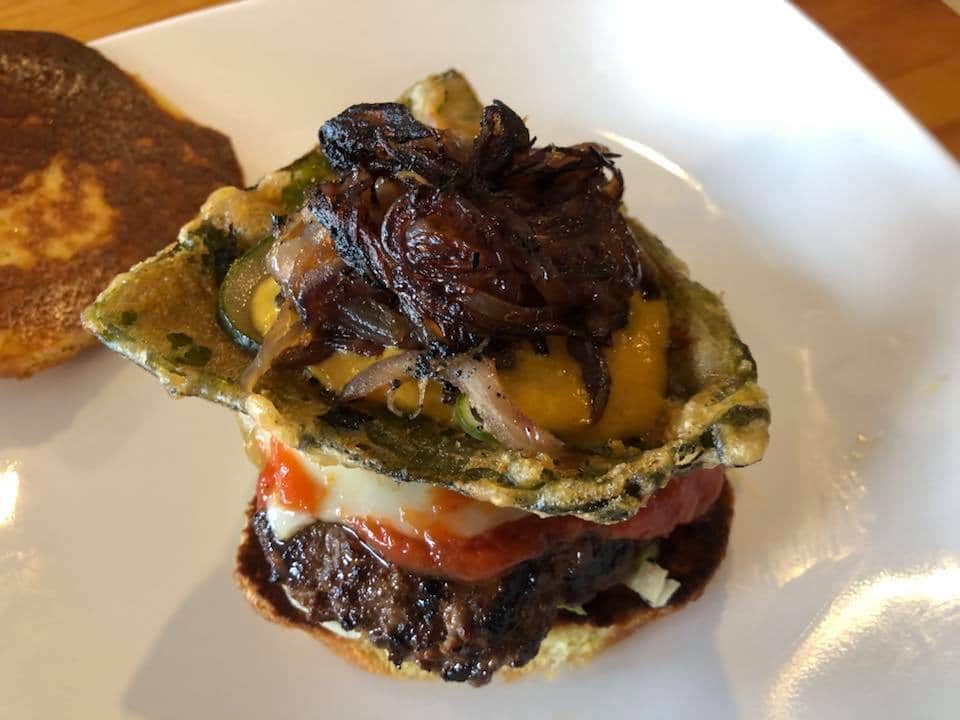 Paradise Valley Burger Company | 4001 E Bell Rd
We have sung their praises before and for good reason. The best burgers at Paradise Valley in Phoenix are a little weird and a lot fantastic. They're not a big, fat patty but two small patties with a whole myriad of delights smashed in between. If you want to try something completely different, go with the Brulee Burger: Fried egg, bacon, onion, Havarti, and burnt sugar. No, really. It's amazing.

Rehab Burger Therapy | 7210 N Second St. Scottsdale
Okay, we know therapy is not an escape, but this place is. Head out here and pretend you're on vacation in this fun, beachy spot where you'll find some of the best big burgers (hello, 10oz.!) in Phoenix. Rehab Burgers never uses meat that's been frozen so you get freshness every time. You also have to love any place that offers to bring you your burger on a pretzel bun. Grab some skin-on fries and let your worries fade away.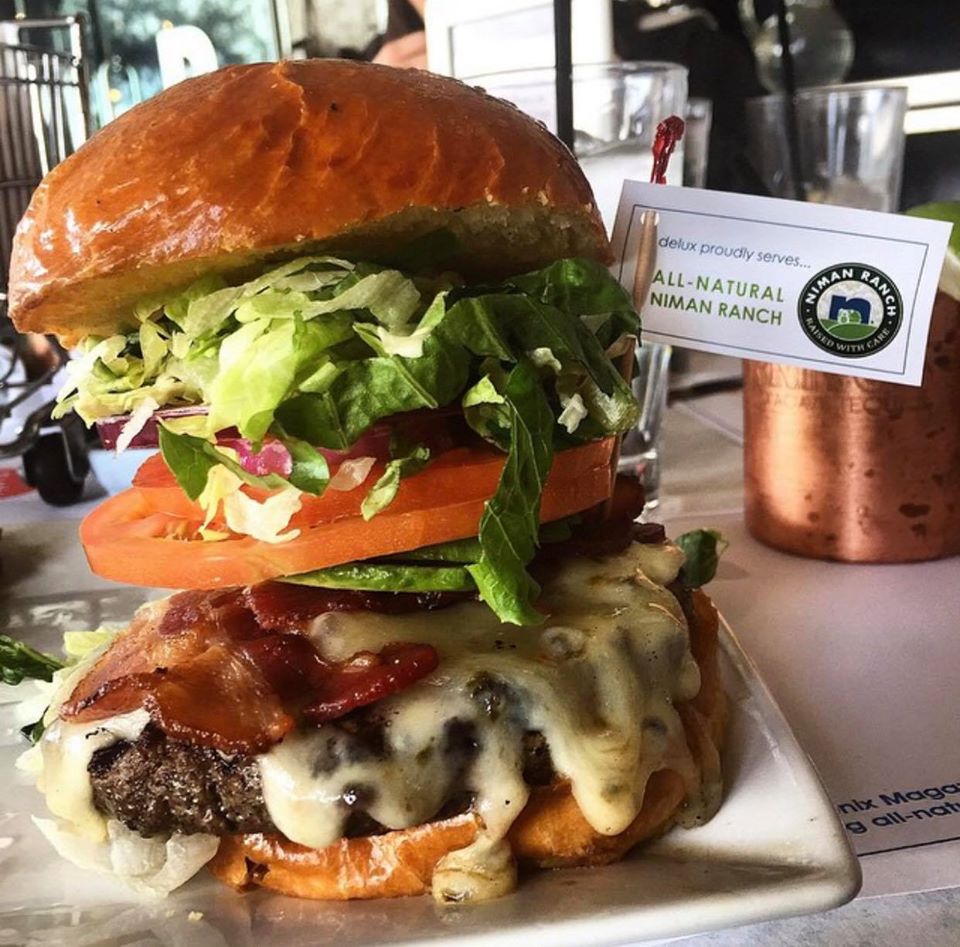 Delux Burger | 3146 E Camelback Rd
The burgers start out in the best way possible with Niman Ranch beef and they just keep getting better from there. Simple and flavorful, these burgers showcase that awesome quality beef. The brioche bun is soft and creamy. Yes, we said creamy. And dreamy. Should you find yourself, late at night, needing a place to fill your belly after a few adult beverages, Delux is your new best friend. They have a late-night happy hour until 2 am.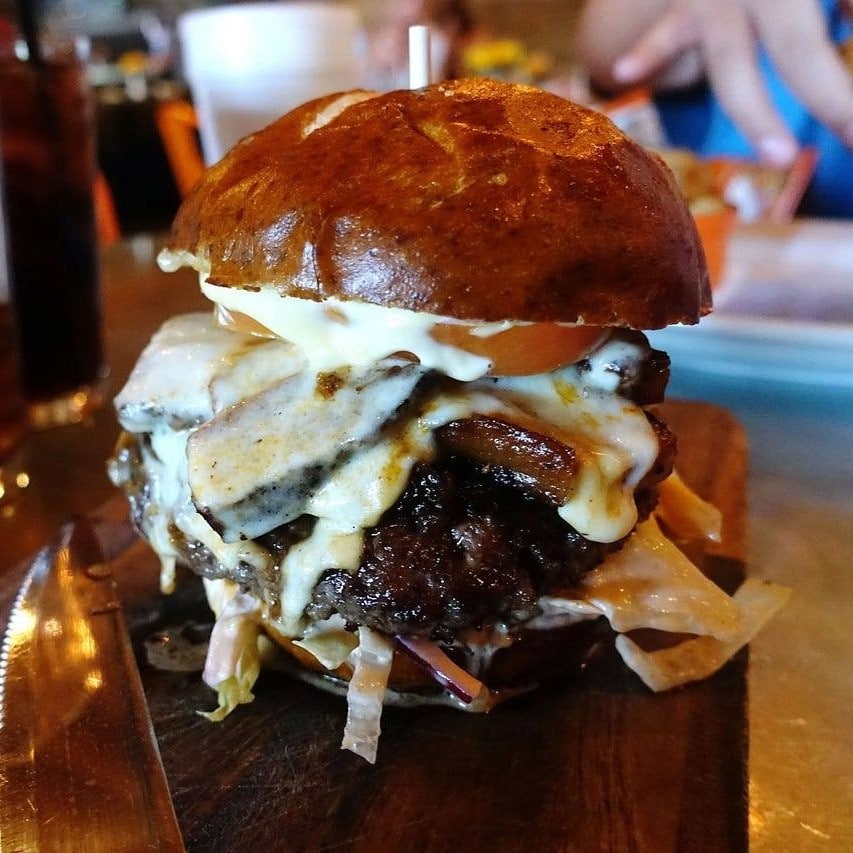 Bootleggers Smokehouse | 3375 E Shea Blvd
You'll smell the place before you even get there thanks to the smokers Bootleggers Smokehouse have going all day. That's how you know you have the real deal. Oh my, the Bootlegger Burger. We don't know how they do it but we're glad they do. Good luck trying to figure out how to eat this beautiful thing. It's a big patty with melted Muenster cheese oozing everywhere. Stick a fork in us, we're done.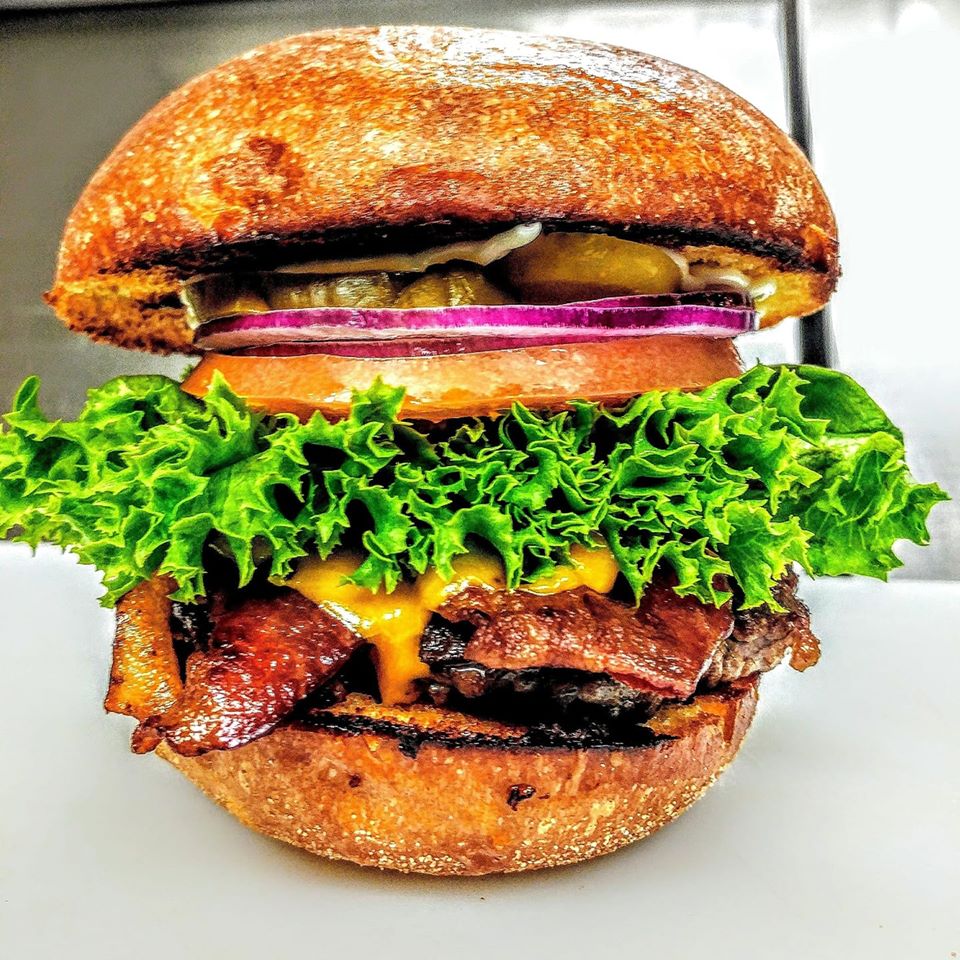 Laura's Burgers and More | 60 E Western Ave, Avondale
Because we love you, we'll share one of the valley's best kept secrets with you. When in the West Valley and in need of one of the best burgers in Phoenix, stop by this little burger shack. Everything is made the minute you order it so be prepared to wait for greatness. This is a solid burger with cold, crisp toppings. It's everything you wish a burger to be. They close down in the summer so get there in the cool season!