Good for us, natures don't quarantine. If you are tired of being stuck at home in the city, why not take a weekend off and visit one of the top 6 fall getaway destinations near Phoenix?
Sedona, Arizona
Whether you are looking to enjoy some breathtaking mountain views or wanting to dip into native-American history, Sedona has both. Go hike, take a pink jeep ride, or visit one of the best lazy rivers before the weather gets cold. Sedona is also famous for its art scene. So be sure to check out the local galleries and artisan shops!
Flagstaff, Arizona
If Sedona was the endless ocean of red, Flagstaff is the sea of green. It is astounding how drastically different landscapes can be right outside the city of Phoenix. Take a fall getaway trip to Flagstaff to enjoy the colorful leaves. There is a quaint and elegant historic downtown built around the Flagstaff station.
Grand Canyon National Park, Arizona
You can't say you are an Arizonian if you've never visited the Grand Canyon. No words could describe the breathtaking view it has, so you'll have to see it with your own eyes on a getaway vacation during the fall season. The best way to make it an epic trip is by hiking to the bottom of the canyon and taking the whitewater rafting trip down the Colorado River. It will be an experience of a lifetime!
Lake Havasu City
Looking for a retreat? How about visiting Lake Havasu city and enjoy a weekend on the water? Lake Havasu City is only three hours away from Phoenix. Besides the water fun, the city is also full of unique party spots. Why not enjoy your day in nature and go shake up the city at night?
Bisbee, Arizona
Bisbee is one of the most famous historic old towns in Arizona. Taking a fall weekend getaway trip to the town will make you feel like you've walked back in time. Plus… Well, we know it's not Halloween anymore, but would you really say no to the famous haunted sites in Bisbee? We didn't think so.
---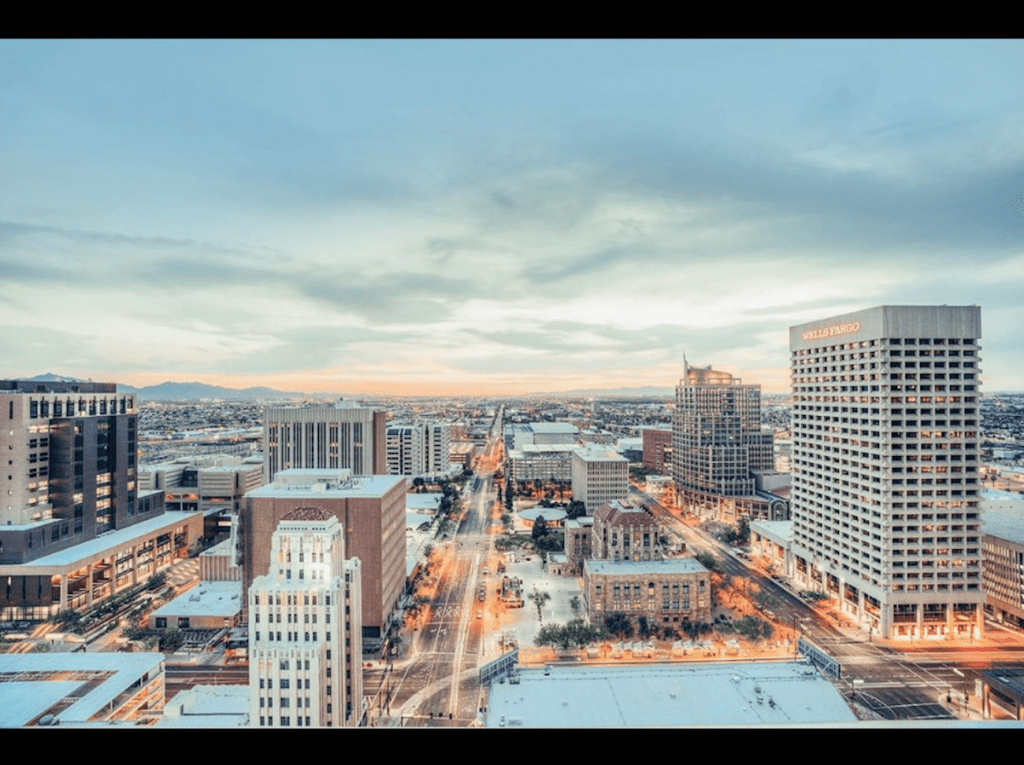 View Our Top Girl's Trips in Phoenix
Need a trip with just the gals? View our list of the bests girl's trips in the city.
View Our Top Girls Trips in Phoenix
---
Tucson, Arizona
Keyword: Cactuses. Imagine hiking through gigantic cactuses while the burning sun sets behind the horizon. What a timeless scene that would be! But Tucson has more to offer. For example, they have one of the best bottomless brunch deals in Arizona. After all, what kind of weekend getaway doesn't involve mimosa and a bloody mary?
Featured Image Credit: Visit Lake Havasu on Facebook