Brunch, that most sacred of weekend rituals, has its place in the hearts of Phoenicians just like in any other major city. When you're in the Valley, you've got choices from all over, including those that stand out for their drink specials and those that stand out for their delectable brunch menu. But the best, most iconic thing about brunch is the mimosas. That's what you're here for, and it's a noble thing to seek. Worry not, traveler: we've got your list right here of the best mimosas all around the Phoenix area!
606 N 4th Ave, Phoenix, AZ 85003
If you like the idea of a relaxing morning filled with high-end pub fare and a bocce court outside, then you'll love The Vig downtown. There are multiple locales, but the one on Fillmore is well-known and hailed for its vibe and service — as well as its build-your-own mimosa, where you can essentially choose between cranberry, orange, grapefruit, and pineapple juice as the base of your brunch beverage. Or, you can do what the rest of the "not morning people" do — bring a little coffee into the mix with something like the Cold Brew Old Fashioned, sporting black walnut bitters and AZ Sunshine bitters to help the Old Forester bourbon and the Cult Cold Brew stand out even more together!
5600 N 7th St #100, Phoenix, AZ 85014
The words "all you can drink" paired with the word "mimosas" really does get people perked up, doesn't it? And who can blame them? For $30 to start and a penny per glass after that, you can have some awesome mimosas back to back — as many as you'd like — at a place that shows why brunch is practically its own religion. You may rave about the french toast or their quesadillas, and you may love their staff, but it's the bottomless mimosa option that will keep you and your brunch friends talking weekend after weekend. You're welcome in advance.
1100 N Central Ave, Phoenix, AZ 85003
Located inside FOUND: RE Phoenix Hotel, this hot spot for brunch-goers has fun things to offer on both the drink menu and the food menu — the Red Velvet Waffles, the Blackened Shrimp Salad, or even the Mimosas. The mimosas come $6 apiece, but if you shoot a little higher, you can get more bang for your buck — pitchers of the stuff coming in at $25 instead. And if you're much more likely to go savory than sweet, there's always a good ol' Bacon Mary available to wake you up. Alongside an Ooey Gooey Cheeseburger (the one with a fried egg on top), that beverage might be enough to put some pep in your step before you get to drinking mimosas like they're just made of juice. Obviously, they are just made of juice, but you get what we mean!
4315 E. Indian School Rd, Phoenix, AZ 85018
Stop in at one of the most vibrant atmospheres and boozy breakfast places in Arizona! Hash Kitchen takes morning mimosas to a new level with its signature cotton candy glitter bombs. For a fun choice, add a little bit of sparkle to your morning by adding a glitter bomb to your craft mimosa ($6). Try the mimosa flight board ($16), which comes with flavors including orange, kiwi, strawberry, blueberry, pineapple, and peach. Take it up a notch with Hash's Mega Glitter Bomb Mimosa ($26) which comes with a 25-ounce champagne flute, one bottle of champagne, the craft mimosa flavor of your choice, a fresh fruit garnish, a glitter cotton candy bomb, and a Hash Kitchen pinwheel for extra festive flair. Hash Kitchen gives you the mimosa experience from your dreams!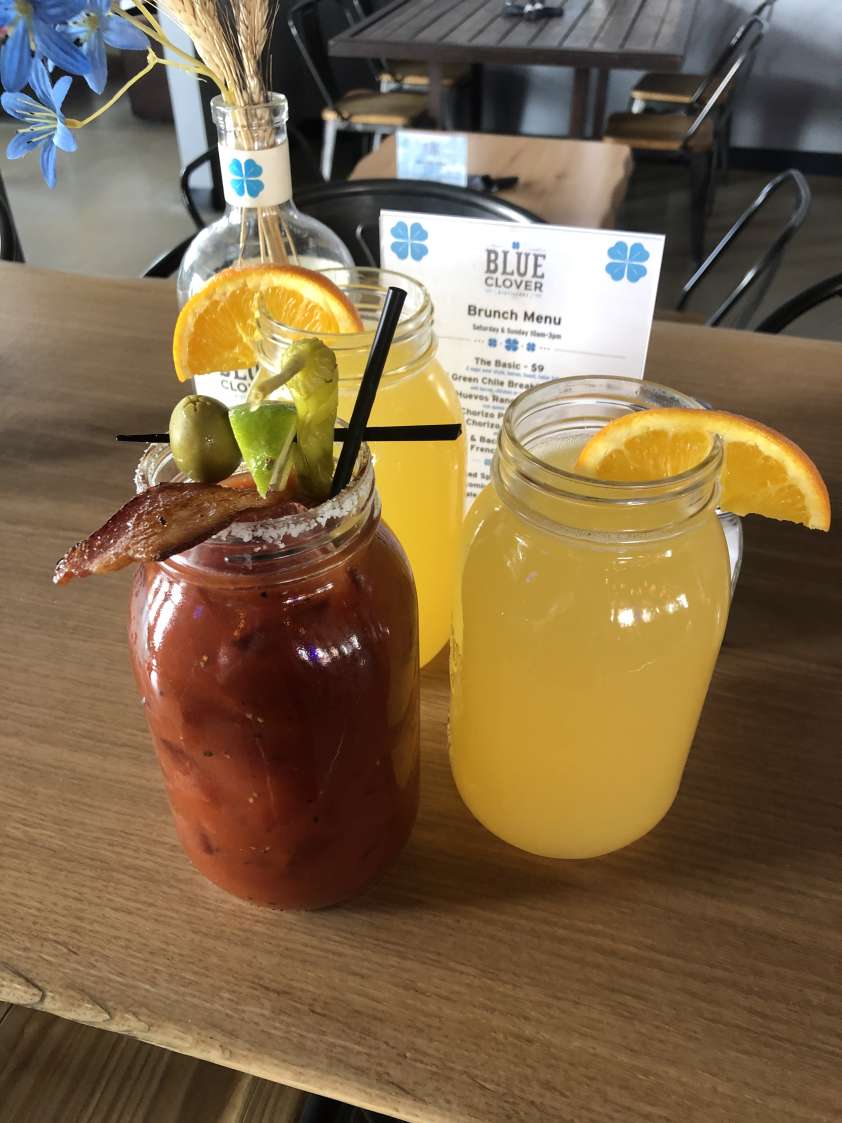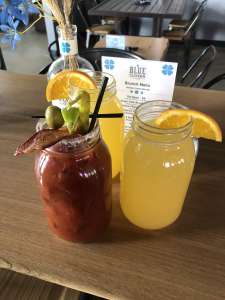 7042 E. Indian School Road, Scottsdale, AZ
Celebrate National Mimosa Day at Blue Clover with its $10 brunch menu offered from 12 p.m. to 3 p.m. with $2 refill bottomless mimosas. Add a brunch dish like the Green Chile Breakfast Burrito or the Farm Egg and Bacon Grilled Cheese while you enjoy endless mimosas at a discounted price. The rustic atmosphere of the bar and restaurant is vibrant and lively to match the energy of customers seeking a bottomless mimosa experience in the heart of Old Town Scottsdale.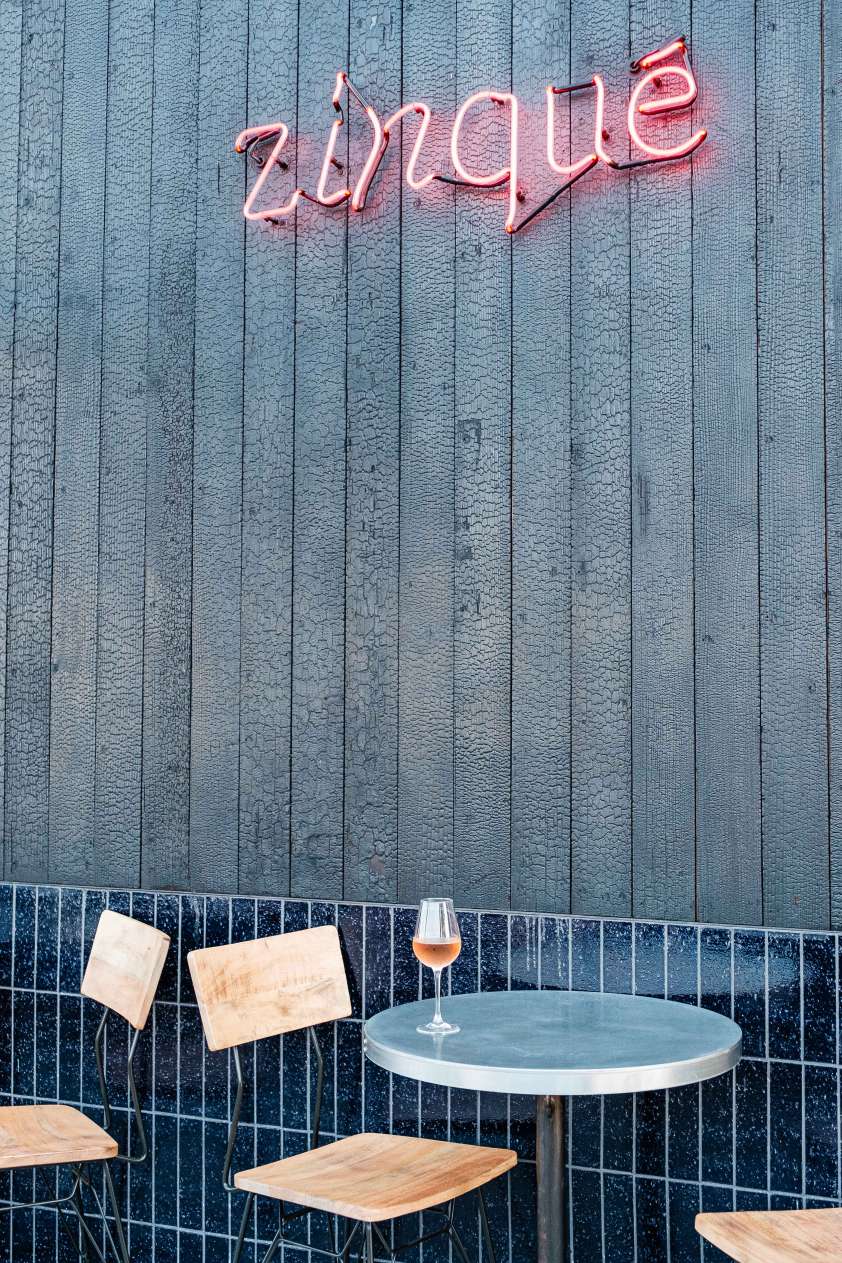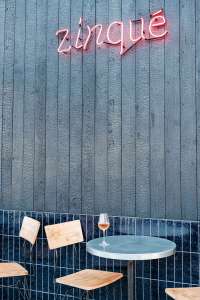 4712 N. Goldwater Boulevard, Suite 110; Scottsdale, AZ
This Parisian-inspired bistro has an extensive brunch menu available Monday through Friday from 7 a.m. to 12 p.m. and Saturday and Sunday from 7 a.m. to 4 p.m. Celebrate National Mimosa Day with Zinqué's craft $12 mimosa in the idyllic atmosphere of Zinque — with a patio that doubles as a greenery oasis, a 30-foot tall, 22-year-old oak tree naturally adds shade in the outdoor area so you can enjoy the patio comfortably. Top off your mimosa experience by pairing your drinks with Zinqué's delicious brunch items such as the Brioche French Toast ($13) or the Baked Eggs ($14).