Not so long ago, we featured some of the best taprooms in the Valley. This time, we want to take you with us on a journey through the 8 best local wineries in Scottsdale, Arizona. Buckle up!
6047 N 16th St. Phoenix, AZ 85016
Located in the Downtown Ocotillo Lifestyle Center, Vinum 55 Chandler brings wine country to you. Take in the classic atmosphere, complete with a fully stocked tasting room. From their rooftop patio to the cellar tasting room, they offer a variety of ongoing social opportunities to mingle with fellow wine lovers.
4142 N Marshall Way, Scottsdale, AZ 85251
Carlson Creek is a family-owned vineyard. The winery has three tasting room locations: Scottsdale, Cottonwood, and Wilcox. With as little as $12 per person, you get to enjoy any five wines of your choice. You even get to take home a souvenir insignia glass!
7134 East Stetson Dr, Ste B110, Scottsdale, AZ 85251 
LDV Winery features only AZ estate-grown wines. Their vineyard is located on 5,000 feet above sea level, right in front of the beautiful Chiricahua Mountains. If you want to enjoy a glass of local-grown wine on the patio, their Scottsdale tasting room will be your new favorite.
7133 E Stetson Dr. Ste 4, Scottsdale, AZ 85251
Merkin Vineyards strikes to provide an entertaining experience to not only create an amazing tasting environment but also support the communities they thrive upon. This winery in Scottsdale, Arizona has 10 acres of Vineyards in Verde Valley and Willcox, AZ.
9299 W Olive Ave. Ste 101, Peoria, AZ 85345
Winery 101 has recently renovated its Peoria tasting room, providing a cozy, intimate, and one-of-a-kind experience for all wine lovers in the Phoenix Valley Area. The Peoria tasting room is also one of the largest tasting rooms in the state.
7064 E 5th Ave. Scottsdale, AZ 85251
Salvatore Vineyards focus on crispy, fruity white wines but also carry a wide selection of reds and blends. Their signature Passion Cellar Wines have won numerous awards locally and nationally.
7330 E Main St. Ste 105, Scottsdale, AZ 85251
On top of their outstanding wine selections and the beautiful tasting room, Su Vino Winery in Scottsdale took one step further and created mystery wine bundles that would change every week. Want some surprises? Su Vino's got you covered.
---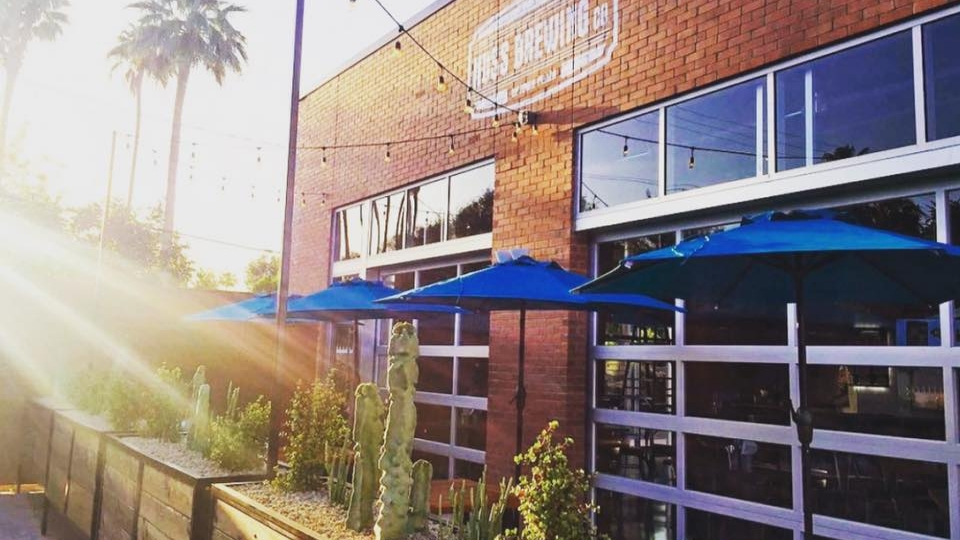 View the Best Craft Beer Taprooms Near Phoenix
Not a wine-o? Here are 20 of the best craft beer taprooms near Phoenix!
View the Best Taprooms Near Phoenix
---
https://www.facebook.com/desertrockindustries/photos/a.334884103629/10156388633123630
7302 E Helm Dr #1002, Scottsdale, AZ 85260
Desert Rock Industries is more than a winery in Scottsdale. They are a sanctuary for those seeking a bit time-off and enjoy a few drinks. They also have a wide selection of creative seltzers and high-quality spirits. If there's a drink you are craving, you will probably find it at Desert Rock.
Featured Image Credit: Vinum55 on Facebook