The summer poolside life in Arizona is typically the norm, but in light of COVID-19, we will probably have to rely on our own pools to suffice for now. Here are the best rooftop pools in Phoenix that we wish we could visit this summer.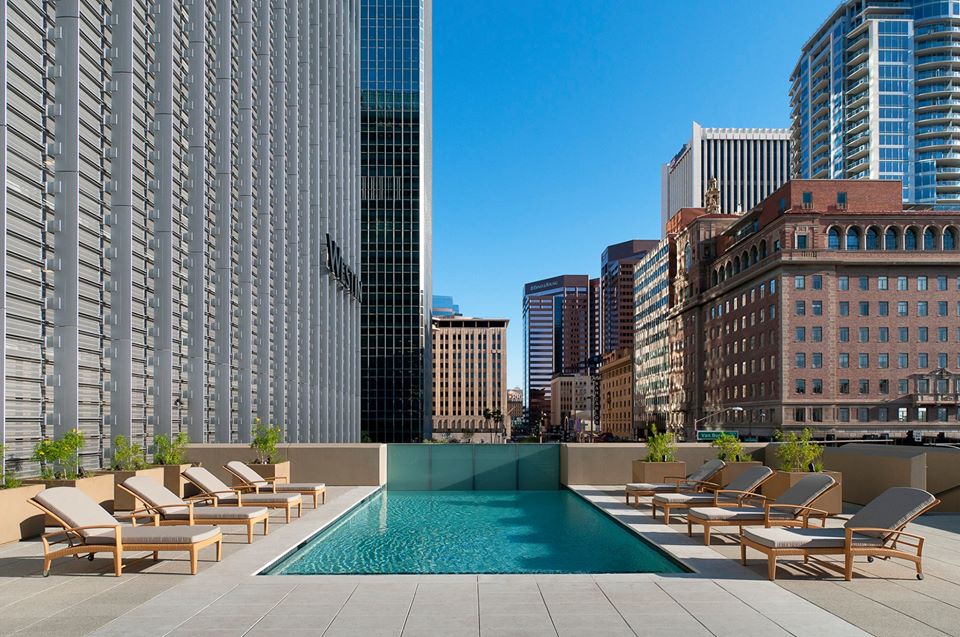 333 N Central Ave, Phoenix
Whether it's the mountains surrounding the valley, the city skyline, or the heated pool, the Westin rooftop pool in downtown Phoenix is an excellent destination for a party. A great view of the surrounding mountains, the city skyline, and a poolside bar, the Westin is a poolside paradise that we're missing during these hot Arizona months.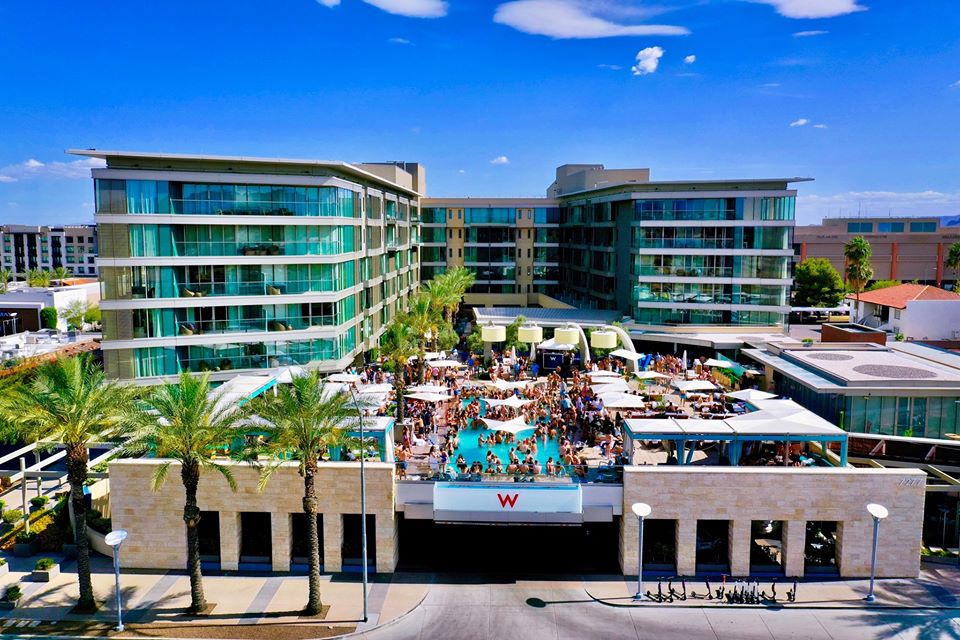 7277 E Camelback Rd, Scottsdale
Old Town Scottsdale is famous for its local cuisine, and its spectacular party scene. Wet at W is just one of the many in Old Town Scottsdale, but one of the most luxurious hosting some of the biggest poolside parties in Phoenix. We're dying to get our toes wet at Wet this summer.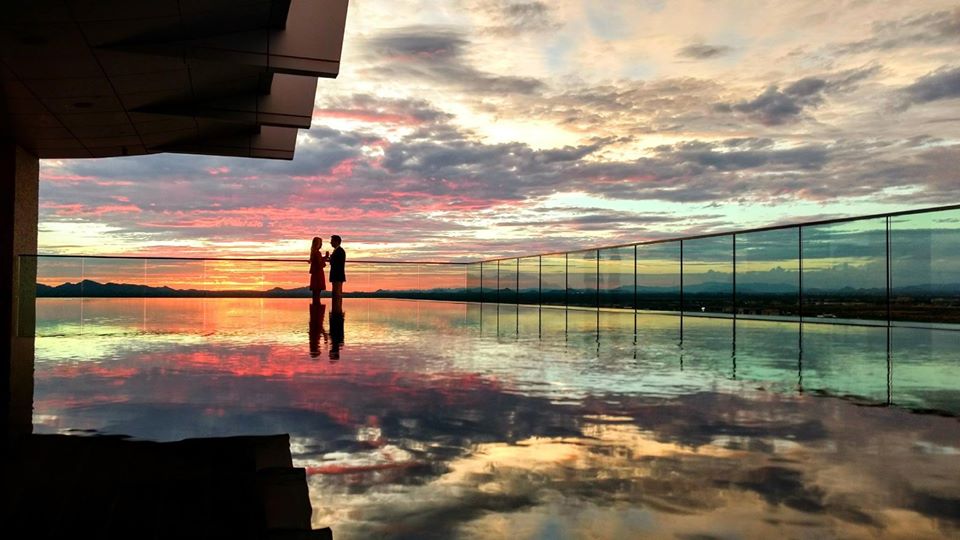 9800 E Talking Stick Way, Scottsdale
Arizona has some excellent casinos — so it's no wonder they have rooftop resorts and pools to match. Hosting a party nearly every weekend during the hot months, this summer hotspot is a highly desired destination for the valley, poolside partier.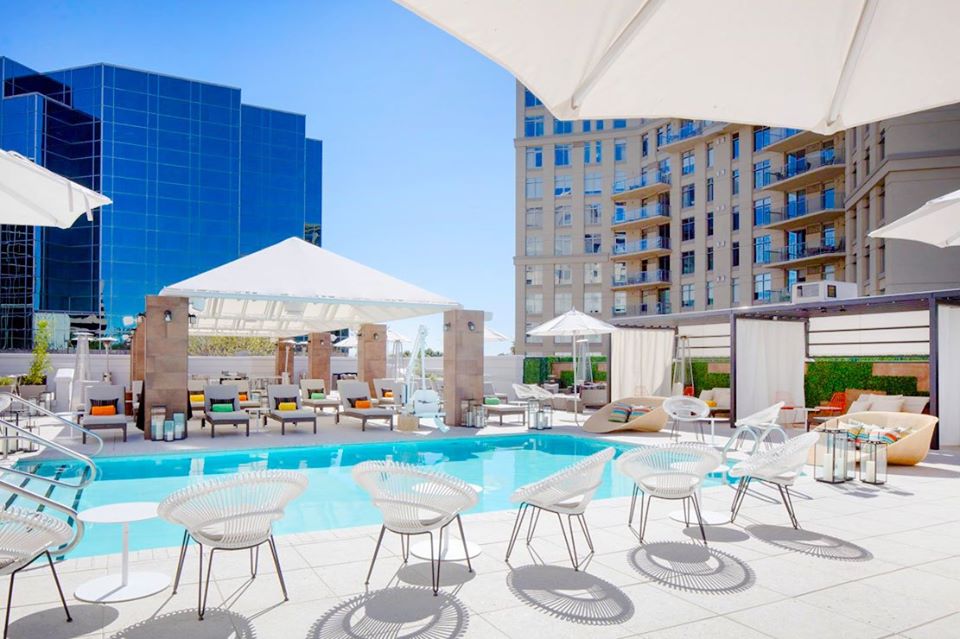 2401 E Camelback Rd, Phoenix
Whether it's a well-stocked bar, a luxurious, warmed pool, or the poolside movie aside margaritas and good company — The Rooftop Pool & Bar is one of the best, local rooftop bars you find in the valley.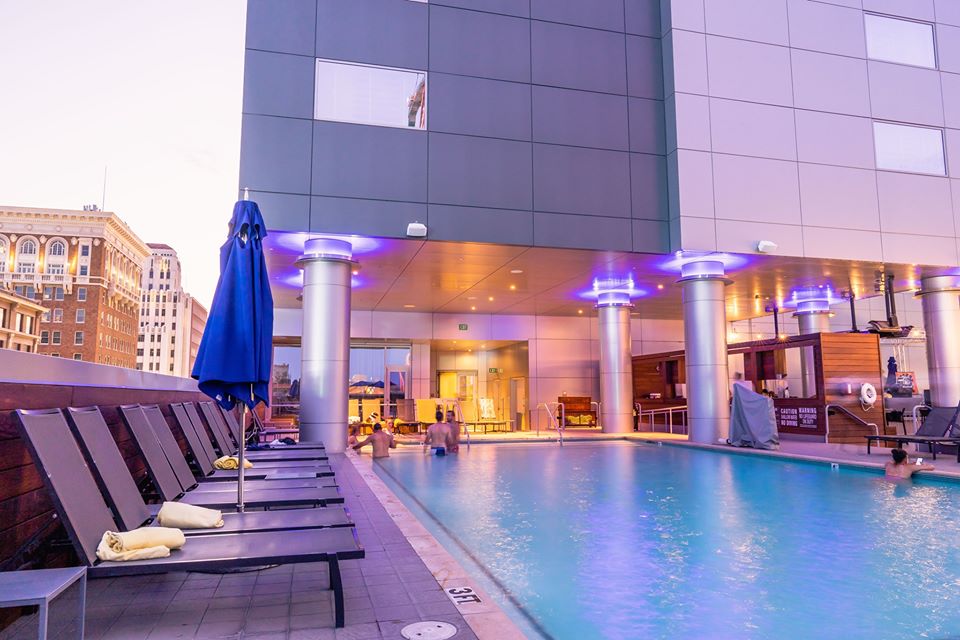 2 E Jefferson St, Phoenix
Good food, good views, and a kick-ass pool make this bar and rooftop pool one of the valleys' favorites. Boasting a fresh menu ranging from freshly made pizzas to fried chicken, Lustre has something to enjoy for all. When late-night calls, Lustre has one of the most chill vibes of any bar — allowing for that relax-at-home feeling while meandering with the locals.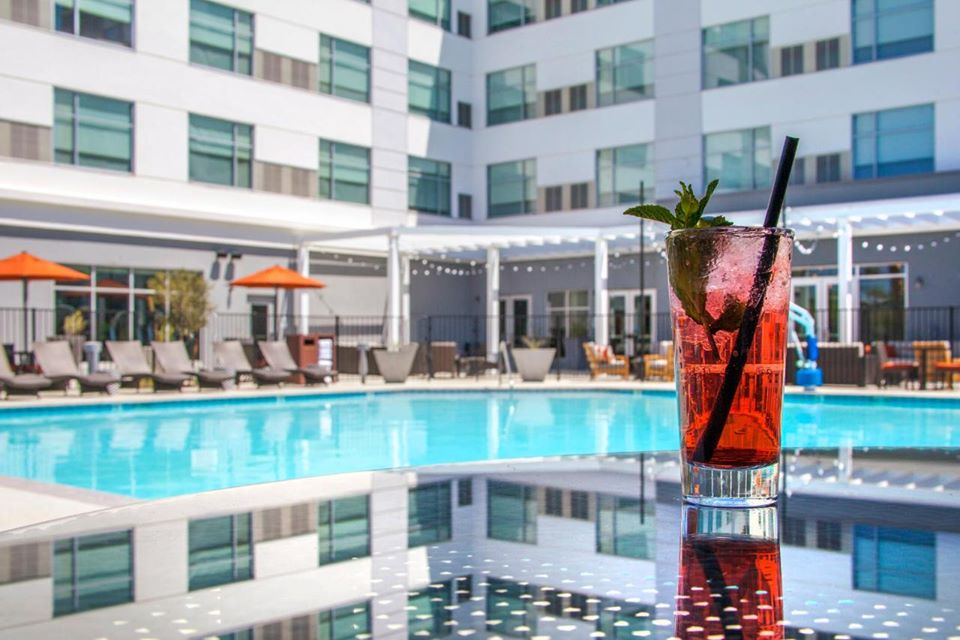 222 E Portland St, Phoenix
Cambria Hotel boasts one of the most beautiful rooftop pools in the valley — with a great city skyline view. This rooftop resort can make you feel all warm and cuddly inside the moment you see their pool — from nighttime fires to colorful LED lights, Cambria knows how to poolside it up.