It is almost time for the 10th annual Arizona Beer Week Celebration. This year's 10-day spectacular is slated to take place from February 6th – 16th. With several vendors and affiliates in participation, this year's beer week is shaping up to be one no beer-fan will want to miss. There are so many features scheduled throughout the week it might be hard to keep up with everything going on. We're here to help you discover some of the biggest attractions to catch.
There are far too many events scheduled for us to hit all of them, but here are some of the most notable tastings, parties, and other attractions to attend one of the biggest drinking festivals of the year.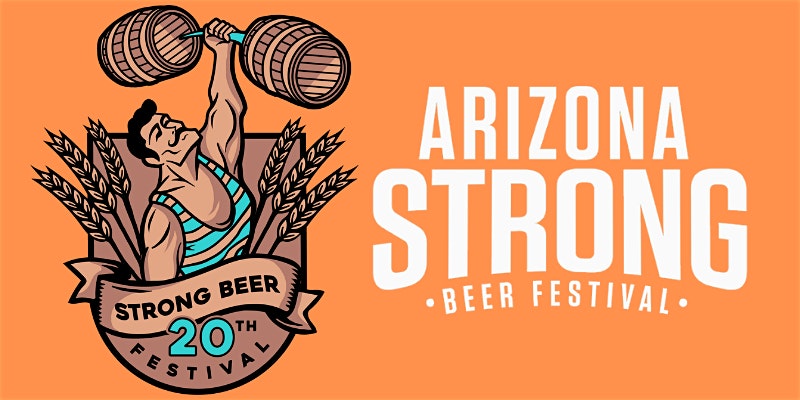 Arizona Strong Beer Festival
The Arizona Craft Brewers Guild and Fry's Food Stores have teamed up to celebrate the finest of Arizona craft beers and the people who love them. Together, they have made it easy for craft connoisseurs to try craft brews from a vast selection of flavors as well as meet the brewers behind the magic. Want to hear advice from some of your favorite brewing companies? Don't miss your chance at the meet the brewer series portion of Fry's Food Stores' Signature Arizona Taproom line-up.
Some of the biggest craft brewers in the state will have their best craft brews on tap all day in exchange for drink vouchers, which are included in your entrance costs. General admission will include 30 taste tickets to trade with any of the breweries selected to be in attendance, for the chance to sample any of the nearly 500 beer choices available. Key brewing vendors and attendees include; Grand Canyon Brewing + Distillery, Dragoon Brewing Co., Beer Research Institution, 12 West Brewing Co. and Huss Brewing, just to name a few.   
The Arizona Strong Beer Festival party kicks off on Friday, February 8th, during Arizona Beer Week, and culminates with a Sunday Brunch. You can attend this suds-filled weekend by purchasing a general admission ticket, choosing between 2 VIP packages or with a discounted Designated Driver entry that gives you complimentary access to VIP areas and much more.
Brass Monkey Release
Come down to any OHSO location for the yearly release of Brass Monkey with available Imperial Tangelo Blonde Ale starting at 11 am on February 14th. Become part of our Valentine's Day Tradition, or keep the tradition alive by revisiting our annual festivities in Gilbert.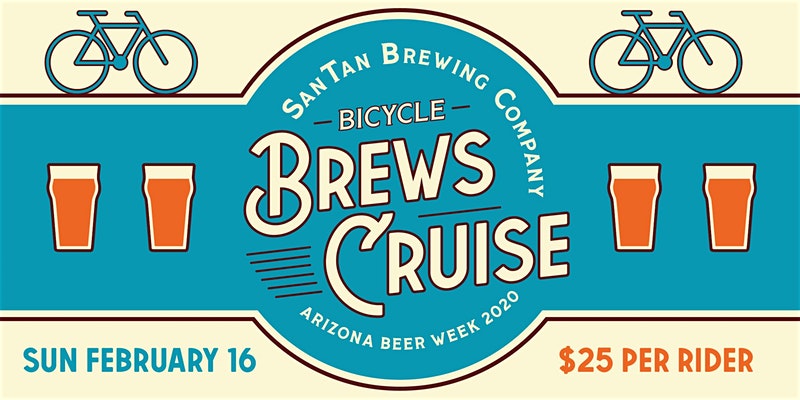 San Tan Brewery's Bicycle Brews Cruise
Who doesn't love a good booze cruise? Chandler's take on this party tradition takes place during Beer Week with the San Tan Brewery Bicycle Brews Cruise! Wrapping up the festivities on the final day for Beer Week, the cruise will begin at the SanTan Brewery and Distillery then depart to Skip and Jans, Jolie's, then finally back at the SanTan Tasting Room. Every stop on the cruise will feature SanTan beer, but that's not all! Savor the experience as you're also treated to live music and Southwest styled cuisine from their food truck, all part of Arizona Beer Week.
Beats and Beer Brunch at Jobot With THAT Brewery
This free event is going to be a highlight on the already luminescent streaked week-long celebration of craft beers and the minds who brewed them. Kick your Sunday (February 9th) off the right way with a delicious brunch, live music, the release of a BRAND NEW IPA and freshly brewed drinks by head brewmaster John Scarbrough. If you've ever wanted to get a behind the scenes look to see how it's done, John will be brewing a fresh batch while serving Hot Scotchies! When you put that together with live DJs, headed by Decker, who will be releasing his new beer in collaboration with THAT Brewery — Red Rock Rye IPA. Enjoy a freshly made or newly released pint while listening to the talented efforts of Decker and other local DJs.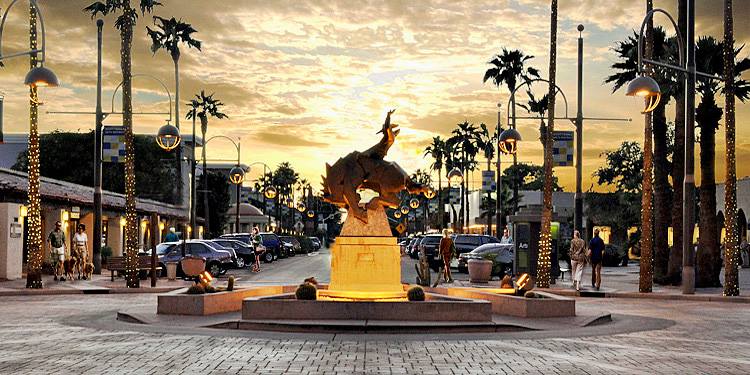 Historic Old Town Scottsdale Food Tour
Presented by Huss Brewery and Arizona Food Tours, we welcome you to join us Tour Old Town Scottsdale as we stop into 4 locally-owned restaurants offering some of their most popular menu items that are paired perfectly with Huss craft beer at each stop. This guided tour is a great way to discover new places, taste great food and drinks, learn about this historically rich community while making new friends along the way.
In order to maintain the level of excellence people have come to expect from Arizona Food Tours, there are two outings scheduled with Huss Brewery during Beer Week — Friday, February 7th and Tuesday the 11th, this ensures that each tour will be fun, educational, delicious and satisfying for the whole group. You'll want to catch at least one of these expeditions if you have the chance.
Featured Image Credit: OHSO Brewery