It's that time again — the sun is intense, and so are the daily highs. Phoenix area residents all want somewhere to cool off, and thankfully, there are swimming holes galore nearby. If you are looking ways to find relief on a hot summer day, we have created a list of the best places to go swimming near Phoenix. Have a look at them now and take a dip!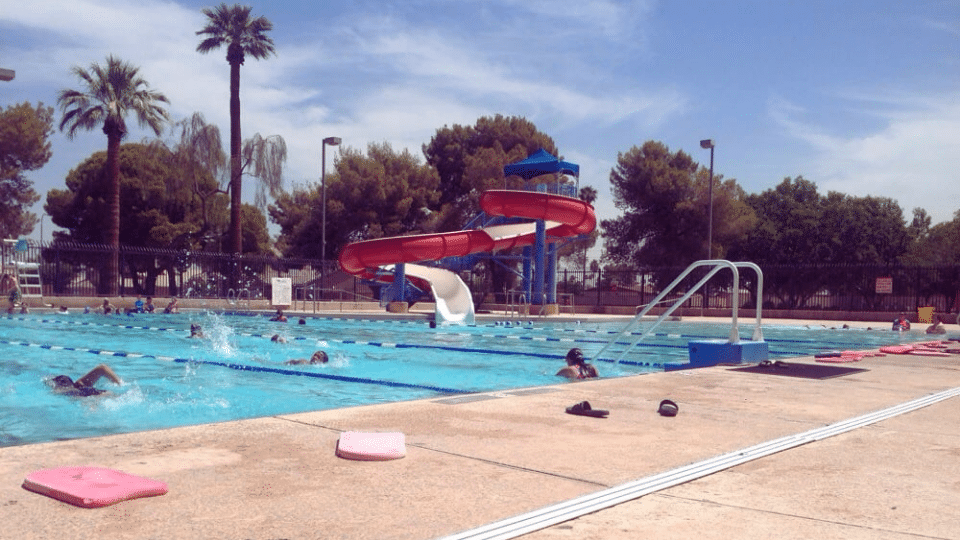 6428 S 19th Ave, Phoenix, AZ 85041
El Prado Pool is but one of many swimming pools in Phoenix made open to the public (kids are even free!). What's more, they offer swimming lessons this summer for free for kiddos between 3 and 12 years old. If you're looking to get your cubs in the water, this public pool is a great spot to start!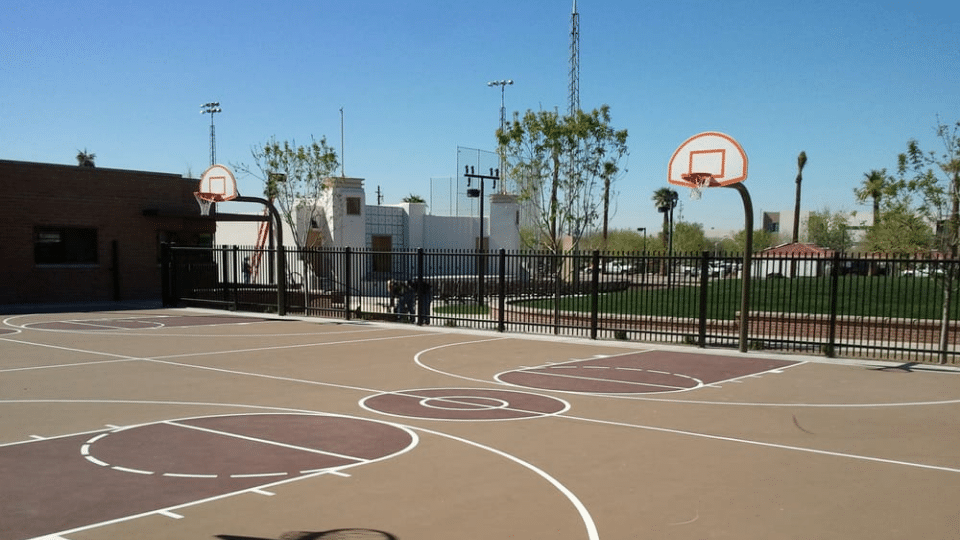 1549 E Jefferson St, Phoenix, AZ 85034
Complete with a baby pool, water basketball, diving boards, and even shady areas, it's surprisingly less crowded than many of the other public pools in Phoenix. To make things all the more enjoyable, the staff here is hailed as very friendly, and the whole park is full of other amenities, like a basketball court!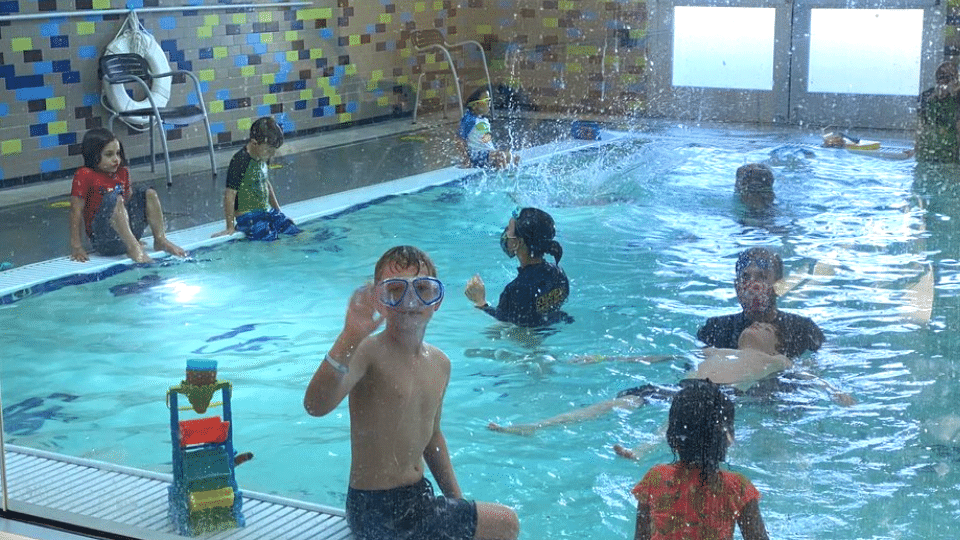 6909 W Ray Rd UNIT 27, Chandler, AZ 85226
Whether you're trying out a free class for your kid or whether you've taken on the Adult Welcome Package, Gold Medal Swim School is a year-round hot spot for swimming in the cool, clear water. Enroll or get a tour today if you're looking for swimming pools near Phoenix with friendly instructors.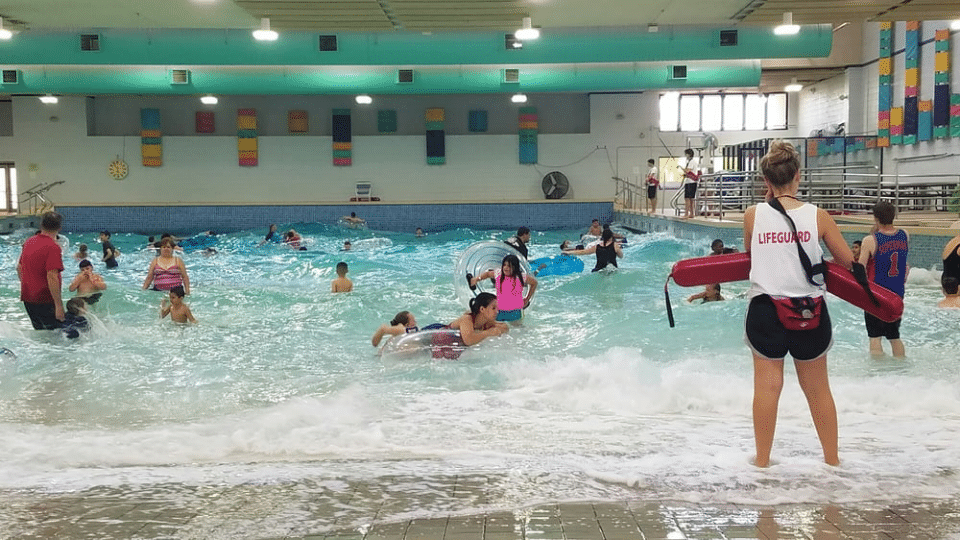 6111 S All America Way, Tempe, AZ 85283
Kiwanis Park surrounds a nearby lake that's perfect for fishing and strolling, even feeding the ducks, but when you want to head inside the rec center, there's more to enjoy: batting cages, kids playgrounds, boat rowing, and yes, an indoor wave pool that'll rock your sandals off.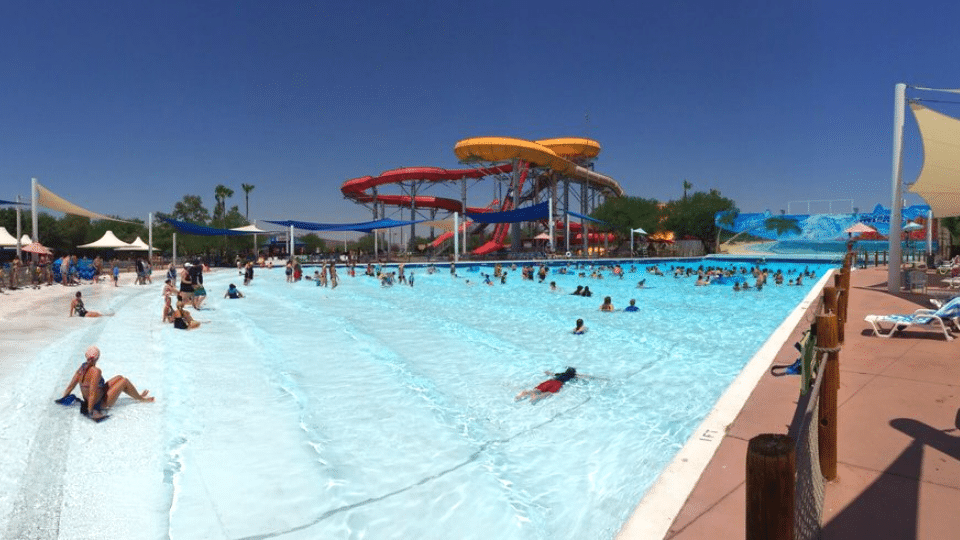 4243 W Pinnacle Peak Rd, Glendale, AZ 85310
For the premium water park experience, it's unanimous across the States: no one does it quite like Hurricane Harbor, and the Phoenix version of this amusement staple born in Arlington, Texas is no different. If you're in Glendale and looking for a way to cool down, be on the lookout for a number of swimming pools and slides that keep Phoenicians coming every summer!