The best in Mediterranean food can be found all over the Phoenix area; whether you're looking for a snack like hummus, a full-blown Mediterranean dinner, or even a breakfast complete with yogurt, you'll find what you're looking for at some of the best Mediterranean restaurants in the area.
4740 S 48th St #111, Phoenix, AZ 85040
This delicious destination is perfect for lamb lovers, as well as those with a taste for chicken, steak, or even vegan dishes done the Greek way. With build-your-own bowls of shawarma or gyros to take the meal one step further, there's a little bit of everything at Pita Bistro!
5686 W Bell Rd, Glendale, AZ 85308
While there are multiple locations in the Valley, Mijana West is the one that offers authentic Lebanese cuisine to the people of Glendale! From the coveted Makanek sausage dish to the much-loved hummus dips they present with such care, this Mediterranean restaurant (East or West) is a great place to order lunch or dinner!
930 W Broadway Rd UNIT 11, Tempe, AZ 85282
This restaurant and food truck combo offers hummus and other delicacies, like pitas and salads — made your way, any way — in a comfortable, casual eatery atmosphere. These bowls don't come complete until you've got all the meat and sauce you want on there… and some falafel, to boot.
2000 E Rio Salado Pkwy #1229, Tempe, AZ 85281
As the name suggests, this Mediterranean restaurant near Phoenix offers the best in Greek food for those who want to venture into the Old World flavors a bit more. You can find yourself a number of plates and wraps alike that are made whole with a choice of protein, be it kebab, shawarma, or even house-made falafel!
780 W Elliot Rd #104, Tempe, AZ 85284
This modern Mediterranean joint offers old Greek favorites, like gyros and souvlaki, but also carries with it a legendary dish — Greek fries! Multiple styles are available to make you happy, so order whichever you like and enjoy a dish of fries that's covered in feta and a number of other delicious toppings!
---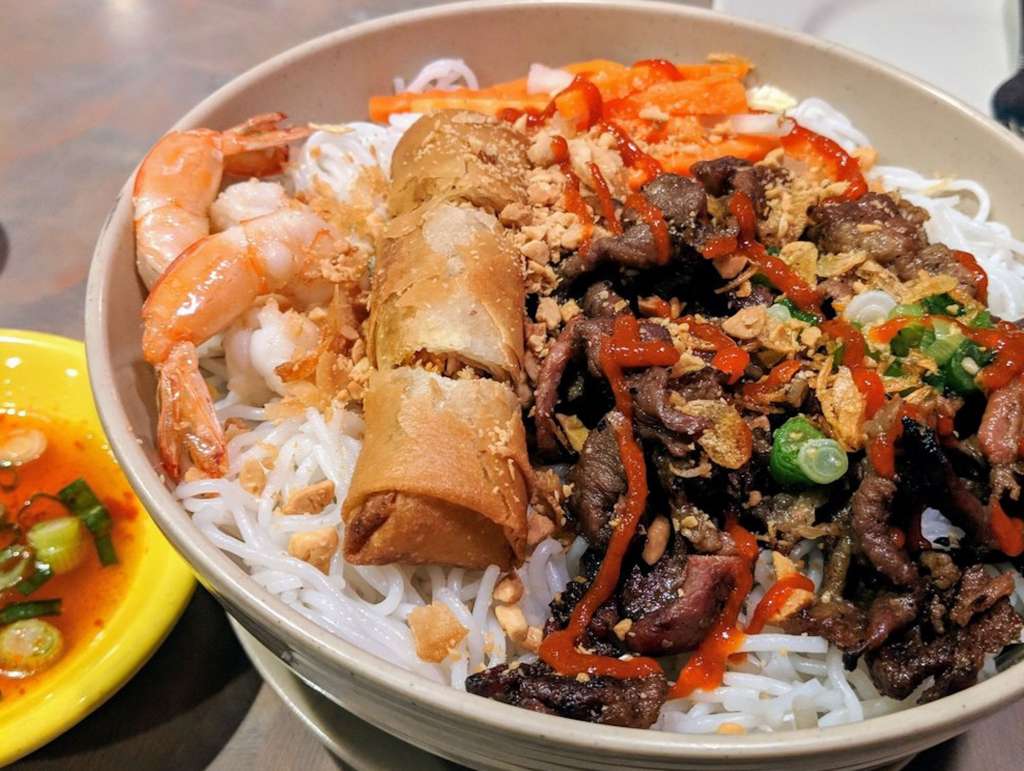 View the Best Vietnamese Takeout Near Phoenix
Looking for other takeout options? View our list of the best Vietnamese takeout spots near Phoenix.
View the Best Vietnamese Takeout Near Phoenix
---
Featured Image Credit: It's All Greek to Me