If you've spent any time in the Arizona sun this summer, you may be itching to find an escape. One of the best and most effective ways to escape the heat of the desert is by finding shade. Luckily, many parks in the Phoenix area oblige with shade from trees and structures alike to provide awesome spots to kick back, cool off, and even enjoy a picnic or two! Here are some of our favorite parks in the Phoenix area to have a picnic.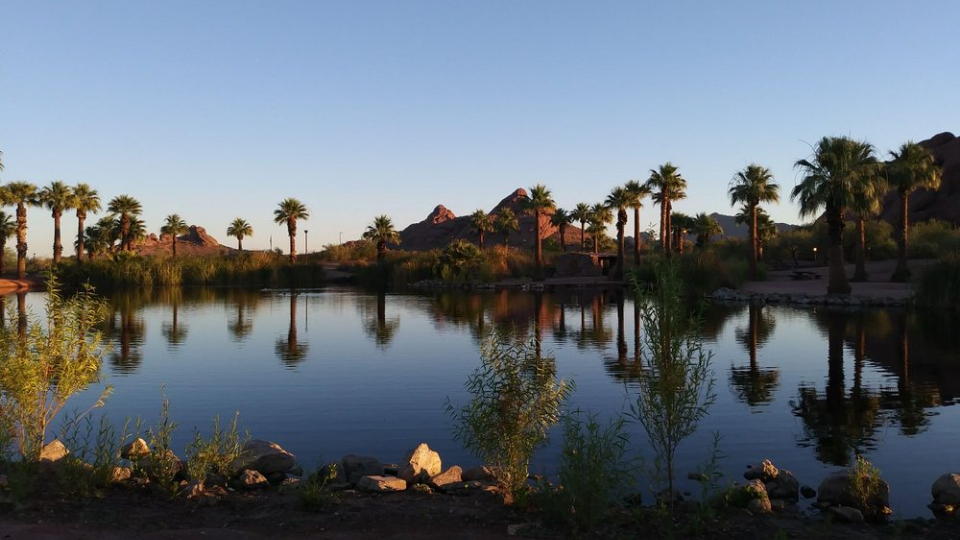 625 N Galvin Pkwy, Phoenix, AZ 85008
A national monument-turned-POW camp that was once also a reservation, Papago Park is a large stretch of land — almost 1,500 acres which surrounds both the Desert Botanical Garden and the Phoenix Zoo — but it also features gorgeous desert land throughout and great picnic spots here and there. Expect a walk to find the best spots!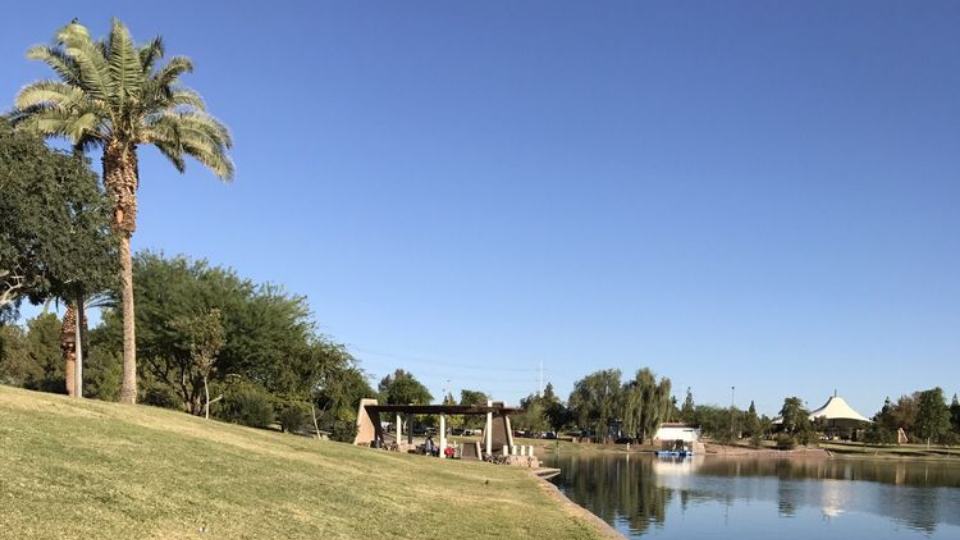 6111 S All American Way, Tempe, AZ 85283
Whether you're fishing at the lake or doing rounds at the walking trail surrounding the park, Kiwanis Park is a place that looks best in the early morning — or, if you're under the shade of their trees, lunchtime is nice as well! Park your blanket underneath the best tree you find and enjoy a magical picnic with your family.
Read More: 5 Fun Things to Do This Weekend in Goodyear, AZ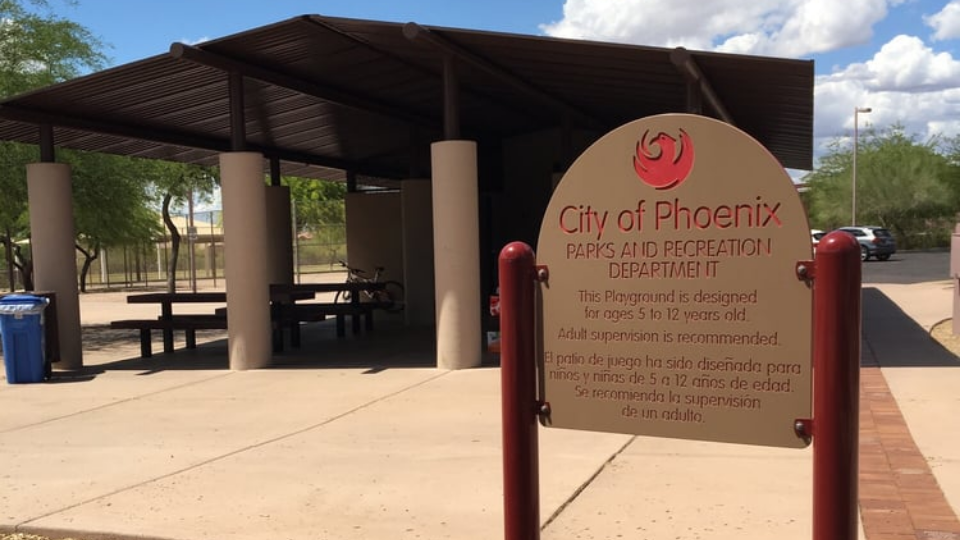 22222 N 44th Pl, Phoenix, AZ 85050
It's not always necessary to find yourself a patch of grass — especially if you're in a group. Sometimes the best picnics happen on shaded tables, like at Cashman Park, great for strolls, dogs, and places for kids to climb (safely, of course!).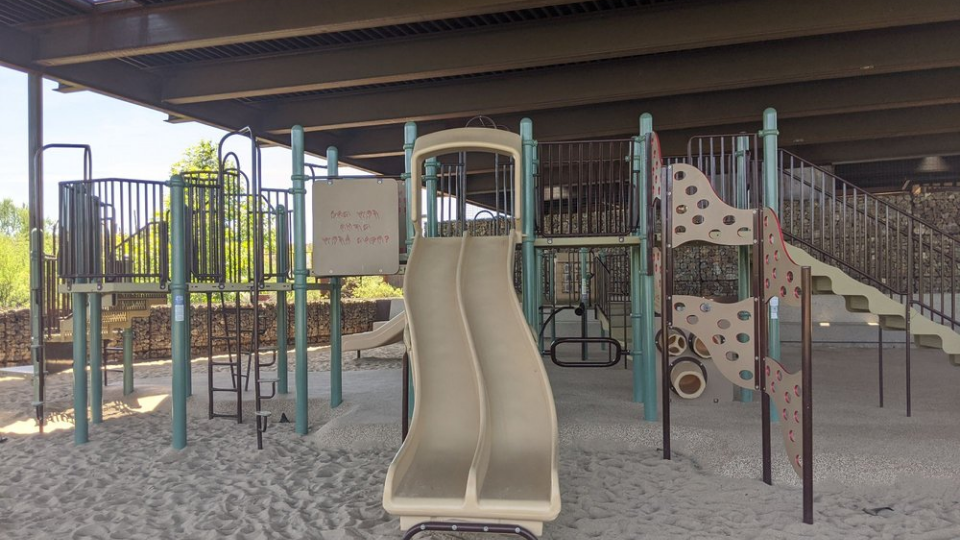 27775 N Alma School Pkwy, Scottsdale, AZ 85262
The only thing that needs shade more than a picnic in the park is a couple of kids playing hard in the Arizona summer sun. George Cavalliere Park (call it "Doc" for short) takes care of this by offering a shaded playground. What more could a parent ask for?
Read More: 7 Best Gyms to Lift & Exercise in Mesa, AZ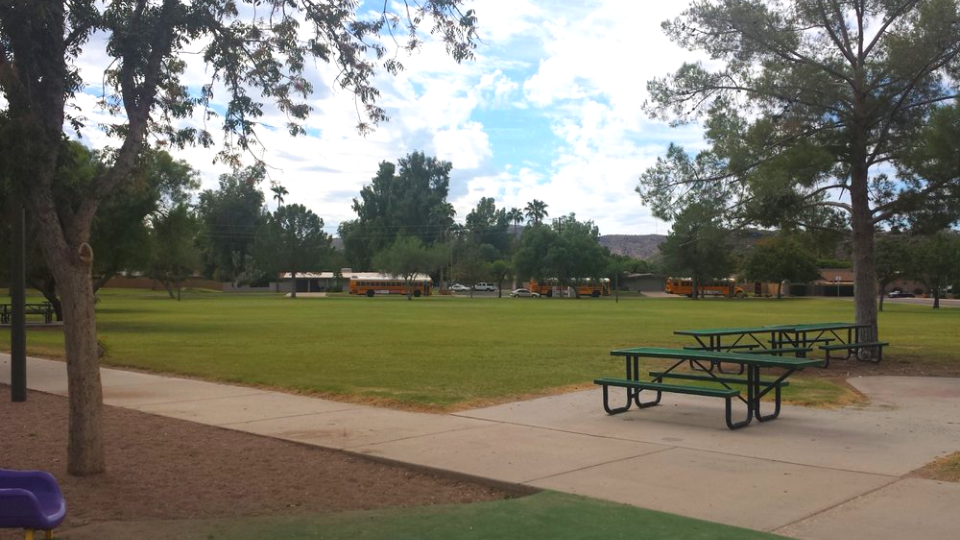 502 W Coral Gables Dr, Phoenix, AZ 85023
If you're looking for the best parks for picnics with basketball or tennis courts, there's a lot to enjoy about Moon Valley Park in Phoenix. Also, did we mention there's plenty of shade and picnic tables for the tuckered out and hungry?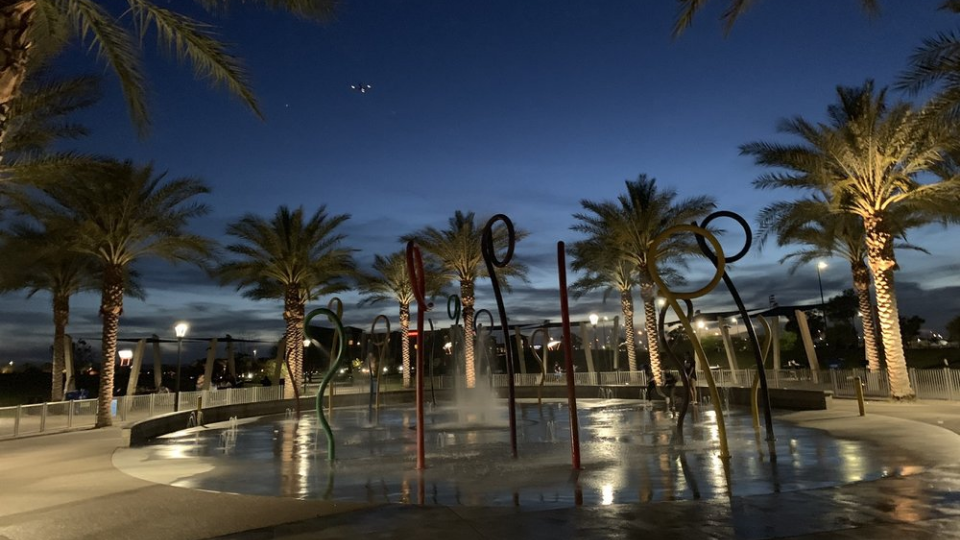 2100 W 8th St, Mesa, AZ 85201
This park may be in walking distance of the Chicago Cubs' spring training park and a shopping center, but even if you plan on staying put there's much to enjoy, including a unique playground featuring a splash pad! Think how easy it'll be to cool off like that.
Read More: Popular Dog Breeders Near Phoenix, AZ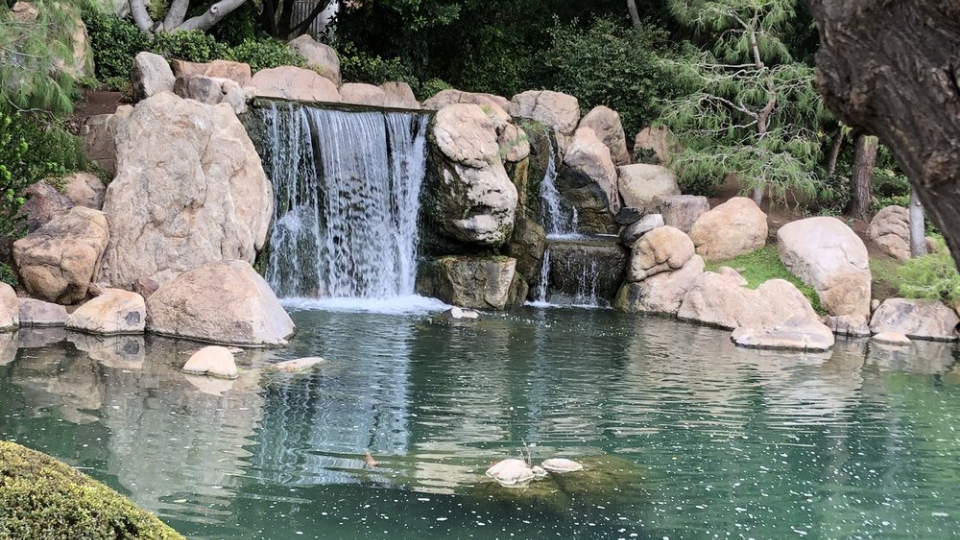 1125 N 3rd Ave, Phoenix, AZ 85003
This park is unique in that rather than recreation, the Japanese Friendship Garden focuses on a relationship with nature in a serene space. All that to say, if you were to find a place with nice views and great shade, this would be it. Don't forget to buy some koi food for the pond!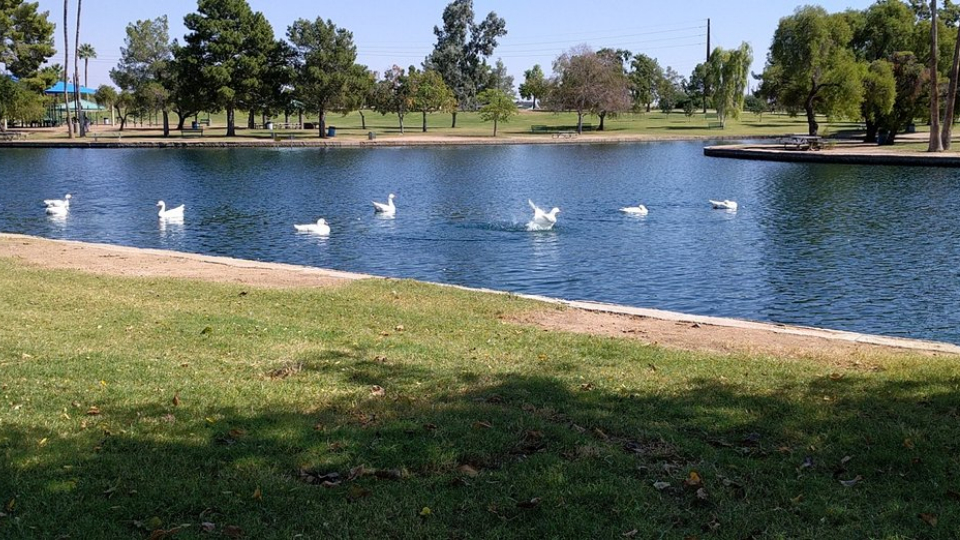 5401 N Hayden Rd, Scottsdale, AZ 85250
You can feed the ducks, you can run with your dog — you can even take a swim in the pool. Just don't eat until after (cramps and all). That said, this gorgeous Scottsdale park is ideal for a picnic near Phoenix.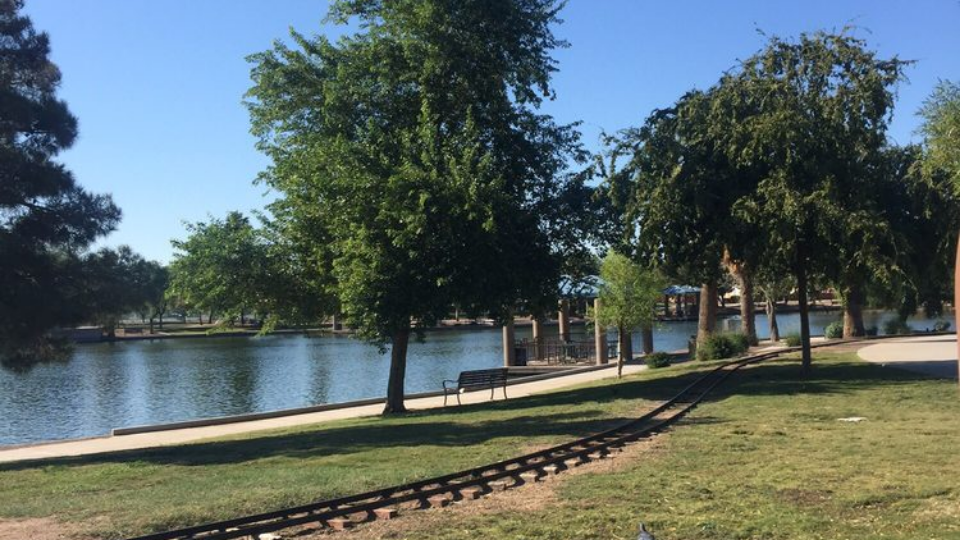 660 N Desert Breeze Blvd, Chandler, AZ 85226
Desert Breeze Park is a lovely destination for people wanting to walk around, play, or host a picnic — so much so that on the weekends it's always busy! However, if you take the time to go on a weekday, you'll find a park that's serene and open — with plenty of places to fish or sit in the shade!
---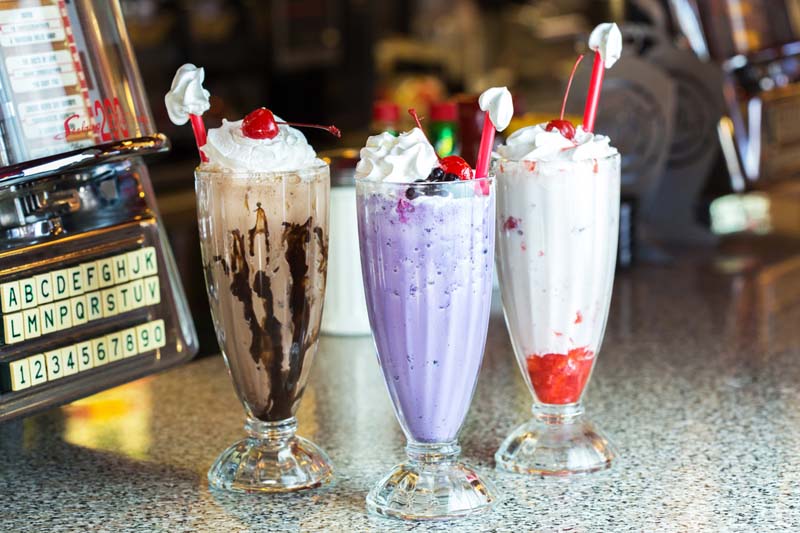 View the Best Milkshakes Near Phoenix
What's better than a milkshake with a picnic? View our list of the best milkshake spots near Phoenix.
View the Best Milkshakes Near Phoenix
---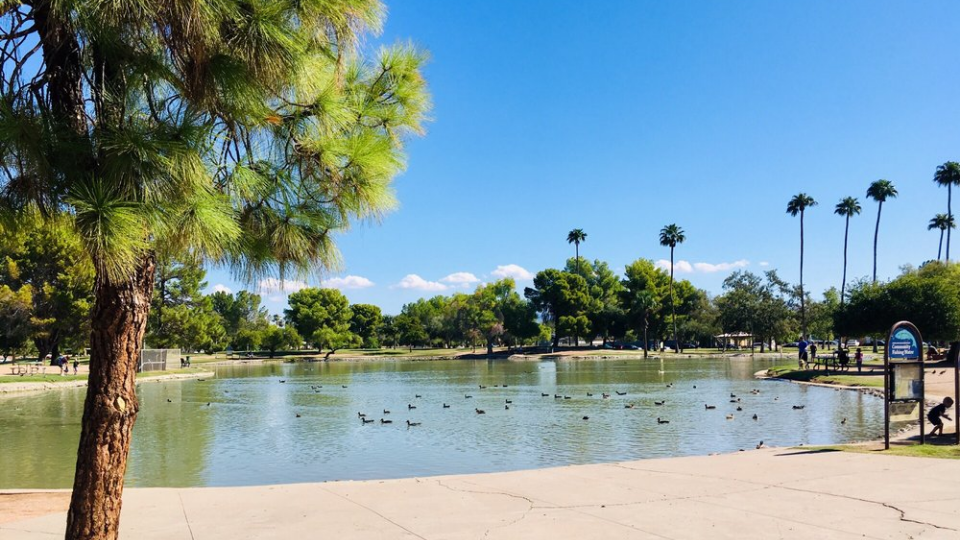 3502 E Cactus Rd, Phoenix, AZ 85032
If you're searching for the best picnic places near you in Phoenix with a volleyball court, Roadrunner Park is a great place by the pond to eat and be merry — and if you show up when the farmers' market starts, maybe you can enjoy some breakfast you find there, too!
Featured Image Credit: Roadrunner Park Yelp Page
Read More: 7 Best Things to Do in Chandler, Arizona With Friends