In Arizona, few things compare to a trip to a cool, refreshing poolside to get away from the heat of the summer sun. But what else is cool, refreshing, and helps you escape the heat? Cocktails, obviously — and we know 10 bars and restaurants that come poolside. That way, you can cool off at the best pool bars near Phoenix in style without going far from your chosen desert oasis.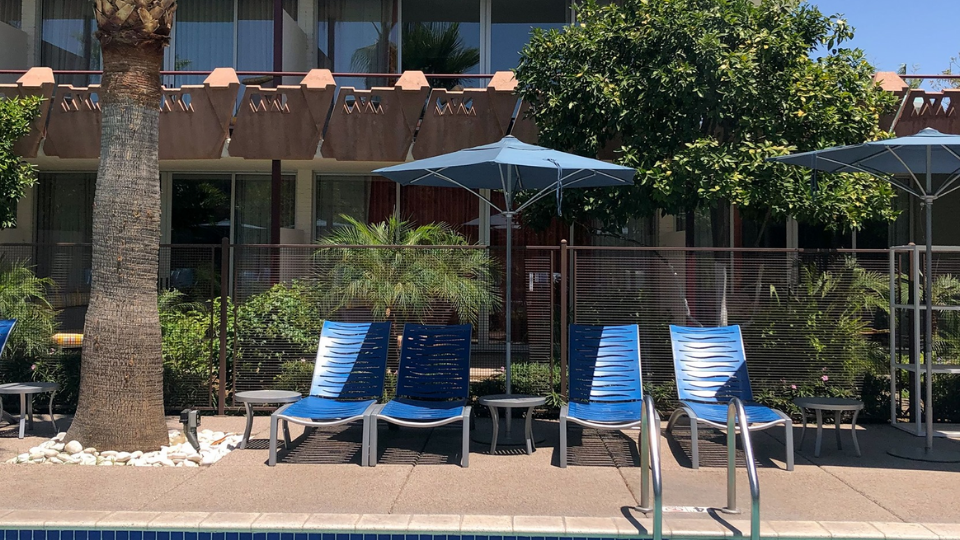 6850 E Main St, Scottsdale, AZ 85251
Located at Hotel VALLEY HO, this poolside bar was made for people who want to stay in the splash zone, so to speak. Whether you're looking to swim or take one of the private cabanas for rent, this is a great place to really cool off in style.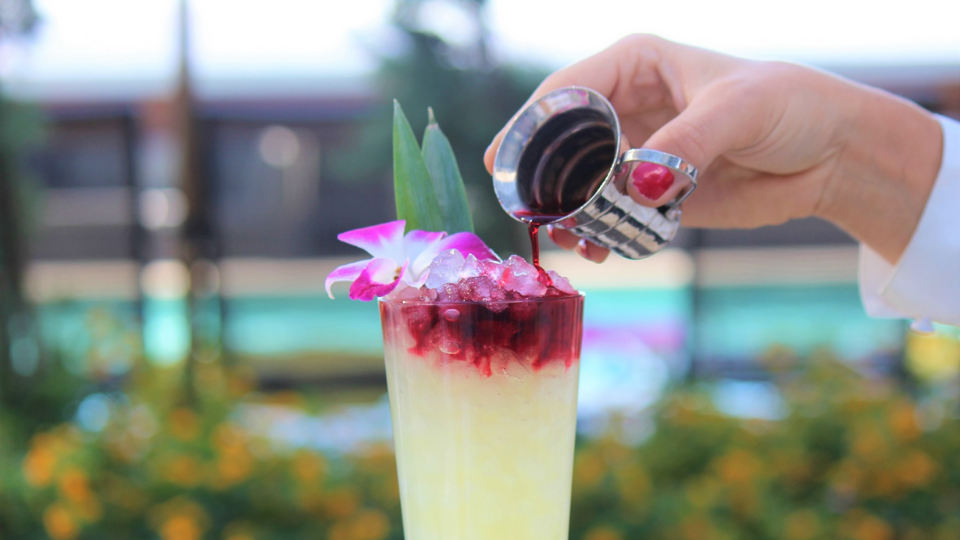 2 E Jefferson St, Phoenix, AZ 85004
This rooftop bar and pool in Phoenix has a large drink menu to appeal to everyone. If you get hungry after a few drinks at Lustre, the restaurant partner at this Phoenix hotel is Blue Hound Kitchen & Cocktails, where the food is just as much a part of the experience.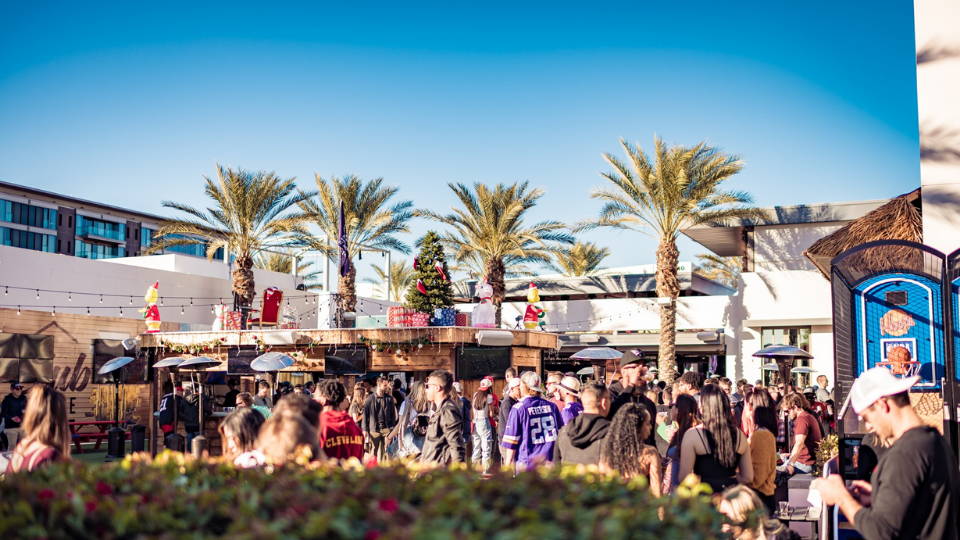 7333 E Indian Plaza, Scottsdale, AZ 85251
Unlike most bars and swimming pools near Phoenix, this particular club is not part of a hotel, but rather its own destination, complete with daytime pool parties and vibrant nightlife alike. Whatever your goal, as long as it's fun, you'll find it at Maya.
Read More: 6 Popular Bagel Shops for Breakfast in Phoenix, AZ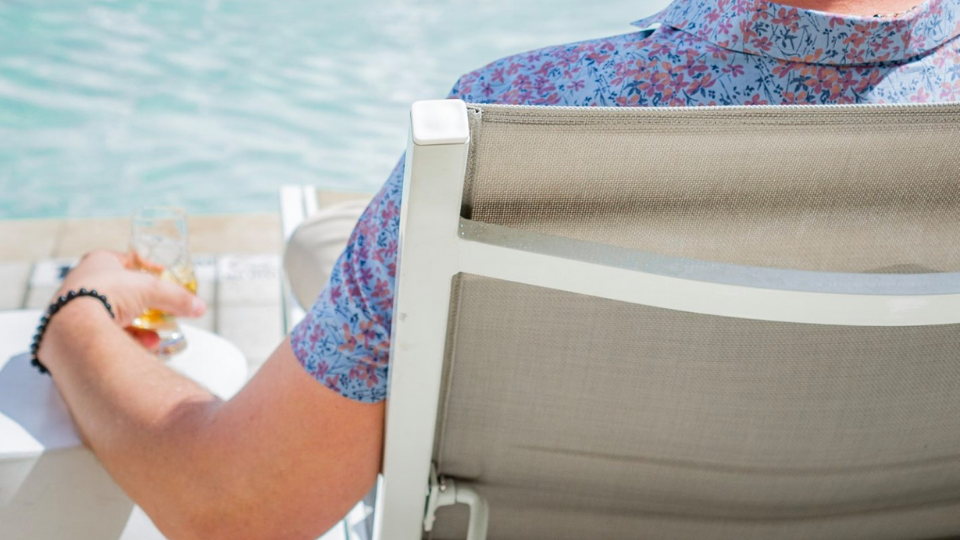 5101 N Scottsdale Rd, Scottsdale, AZ 85250
From sporting a pool to a "not-so-secret" speakeasy-style bar, there's a ton of ways to relax and enjoy yourself at Hotel Adeline. A drink by the poolside is just the first decision of many to come!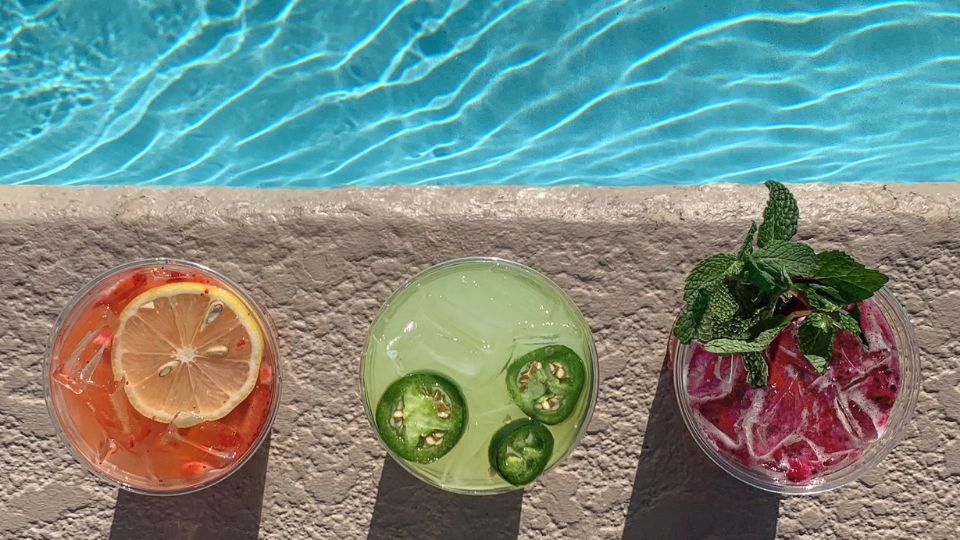 6902 E Greenway Pkwy, Scottsdale, AZ 85254
Want a drink? Check. Want a snack? Check. Wait, you want a smoothie? Well, check! That's still perfectly easy at J. Swilling's Pool Bar & Grill, where you come for the Cabo Waborita, but stay for the cool water beside you.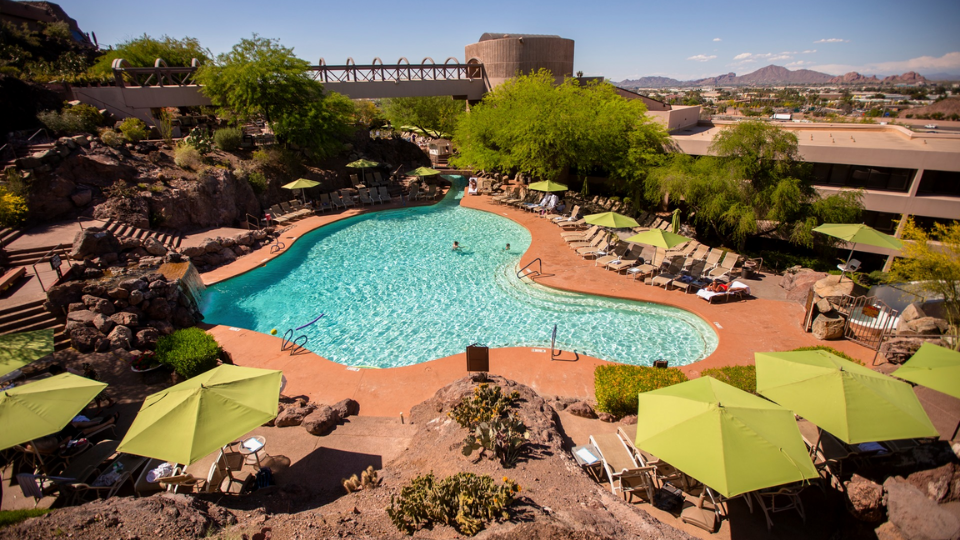 2000 W Westcourt Way, Tempe, AZ 85282
This combo restaurant, bar, and swimming pool in Phoenix features delicious burgers and refreshing cocktails. Thirsty Cactus Pool Bar and Grill near Phoenix offers a little of everything you'll need for round two in the pool.
Read More: 6 Beautiful Forests in Arizona to Visit for a Walk or Trip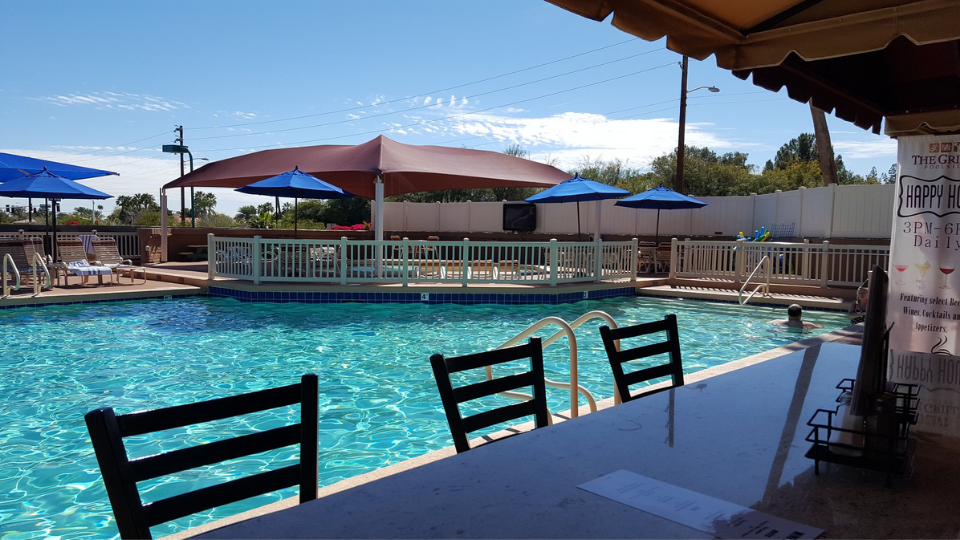 6302 E Camelback Rd, Scottsdale, AZ 85251
Yet another restaurant-bar on the poolside, this destination serves the Scottsdale Camelback Resort, and proudly offers a happy hour full of options for the hungry and thirsty alike!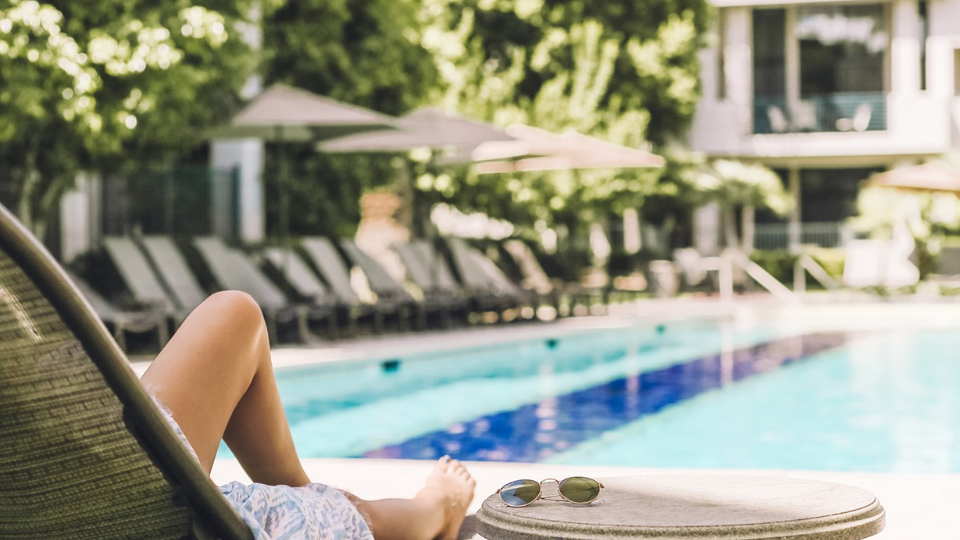 Arizona Biltmore Hotel, Phoenix, AZ 85016
Aside from their signature cocktails, the bar menu at the Catalina and Ocatilla pools in Arizona Biltmore include a succinct lunch menu with options that suit varying customers — from the peckish to the famished!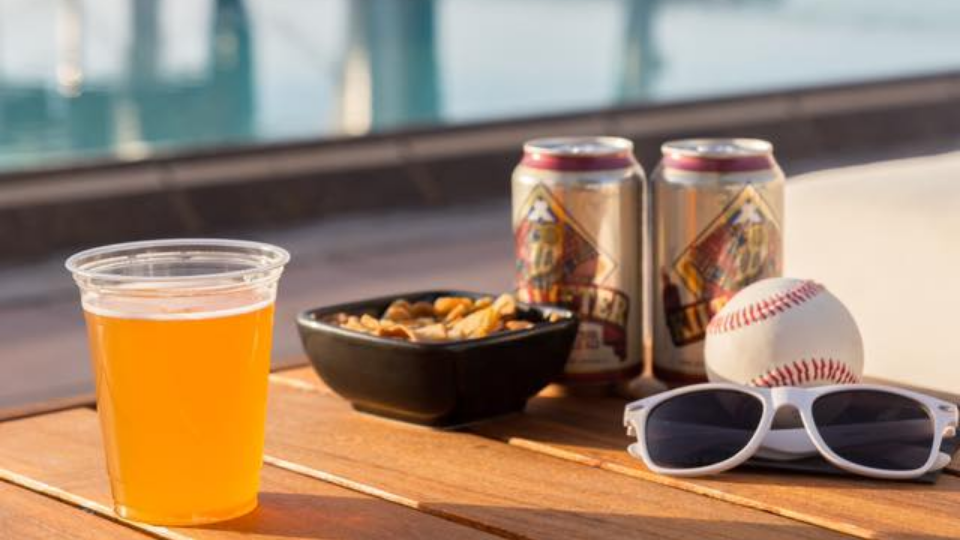 7277 E Camelback Rd, Scottsdale, AZ 85251
Chilled beverages by the poolside never looked so good — because WET Deck, which offers private pool cabanas for rent as well as the poolside bar, is a rooftop bar that is known for its classy environment and its ability to switch gears for the party scene.
---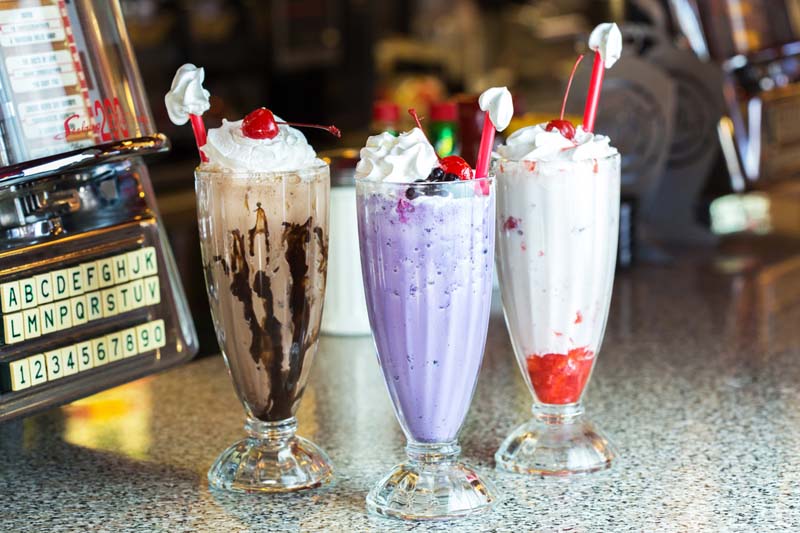 View the Best Milkshakes Near Phoenix
Need a sweet treat after your swim? View our list of the best milkshake spots near Phoenix.
View the Best Milkshakes Near Phoenix
---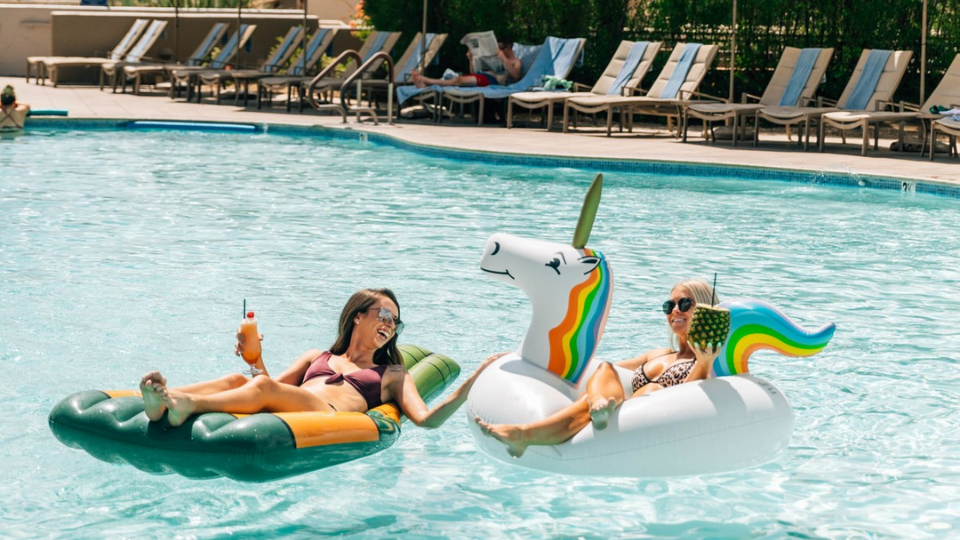 5402 E Lincoln Dr, Scottsdale, AZ 85253
Hoppin' Jacks is a restaurant and swimming pool near Phoenix that offers full entrees, hand-mixed cocktails, and sunblock for the forgetful pool-goer all in one place. Whether your stay at the pool is short or long, Hoppin' Jacks is there for you to take a seat and enjoy something delicious in the meantime.
Read More: 5 Fun Things to Do On a Trip to the Phoenix Zoo
Featured Image Credit: Camelback Facebook Page