As many of us have Monday, January 16th off from work in observance of MLK day, you may be looking for events or activities to remember the impact Martin Luther King Jr. made for racial equality in our nation. There are a ton of options in and around the Austin area to attend this weekend to be able to honor him and the contribution he's made. 
All are welcome and invited to attend The Annual Community MLK March on January 16th at 9am at the MLK Statue on the University of Texas campus. After the march, the MLK Community Festival begins and will include a variety of vendors and musical artists to celebrate diversity and multiculturalism. 
Attend the 20th annual MLK March and Celebration where you will hear from the president of the Dunbar Heritage Association and others to honor Martin Luther King Jr. There will be a wreath-laying ceremony followed by a march and even more celebration after- don't miss out on the fun!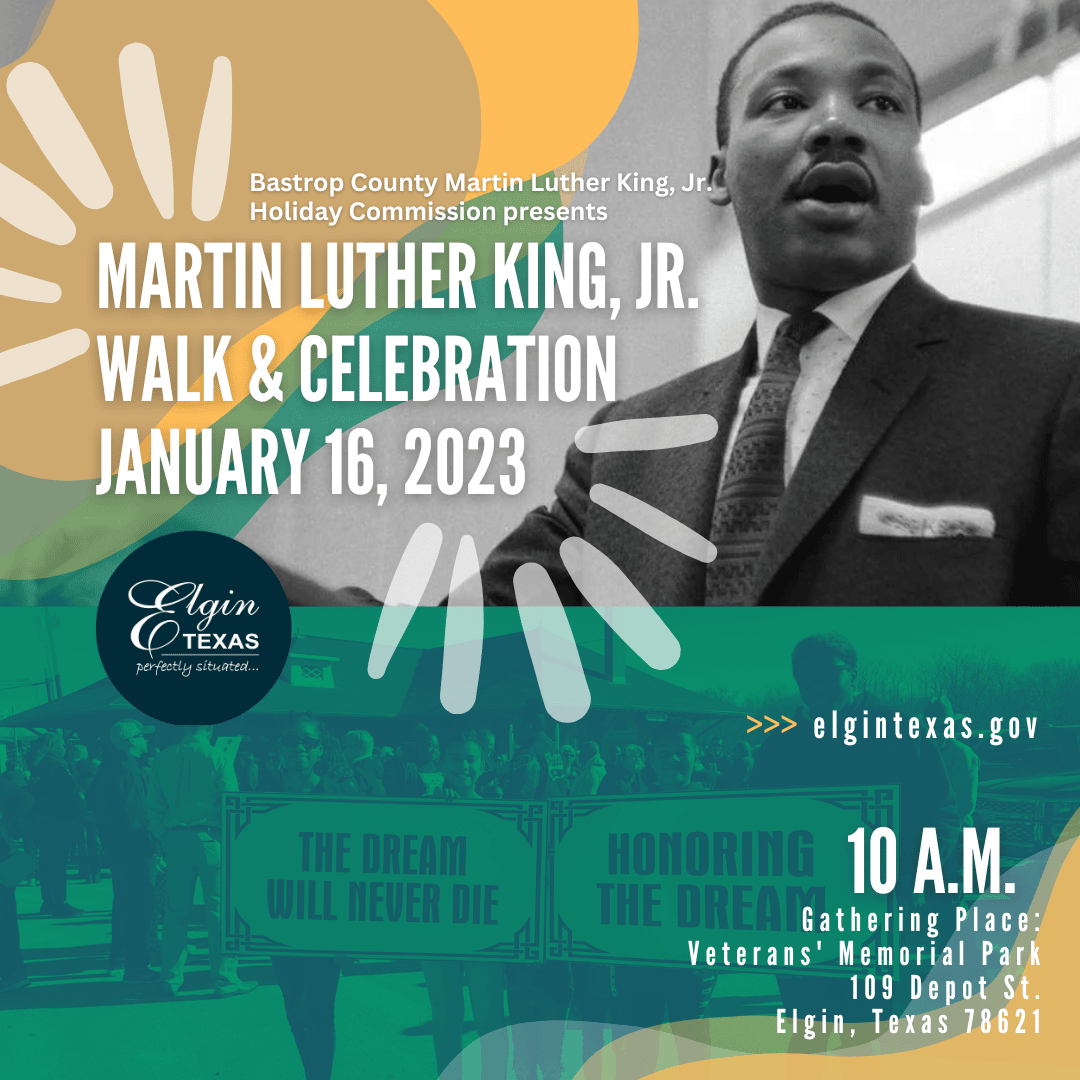 Bastrop is holding a walk in honor of Dr. Martin Luther King, Jr. The Walk for peace, justice, and equality rotates between Bastrop and surrounding communities each year so that everyone in Bastrop County can participate in celebrating Dr. King's dream. It's a Day On, Not A Day Off! There is a celebration to follow the walk that will be held virtually. 
Donate or volunteer for the Pease Park food drive where donations will be collected for the Central Texas Food Bank. 
Come celebrate the youth in the Austin community who are being recognized and rewarded for their commitment and achievement to their local community. Multiple awards will be given to the best and brightest youth who are sure to inspire and motivate the next generation.  
Enjoy 50% off the entire store (you heard that right) at Texas Thrift and enjoy additional savings for their annual MLK Day sale. This is one of the best thrift shops in Austin, so you won't want to miss this.