Coca-Cola presents Float Fest — the only festival in the world to combine the Texas tradition of floating the river and live music — is proud to unveil the artists for its triumphant 2022 return. Slated to take place on July 23 and 24, Float Fest music GA and VIP tickets, tubing and camping passes, and more are now available for purchase online.
The eagerly awaited 2022 headliners for Float Fest include Marshmello, Vampire Weekend, Cage the Elephant, Deadmau5, Chance the Rapper, Lord Huron, Chvrches, Kaytranada, Quinn XCII, 100 Gecs and Pusha T. Other artists on the lineup include Tove Lo, Hippie Sabotage, Two Feet, Sueco, Aly & AJ, Nane, Daisy the Great, CVBZ, Sam Austins, Sir Woman, Me ND Adam, Madeline the Person, Doublecamp, Little Image, Games We Play, and Blossom Aloe. With 27 artists on two identical stages, there will be no overlapping performance times allowing attendees to watch every set, unlike many other music festivals.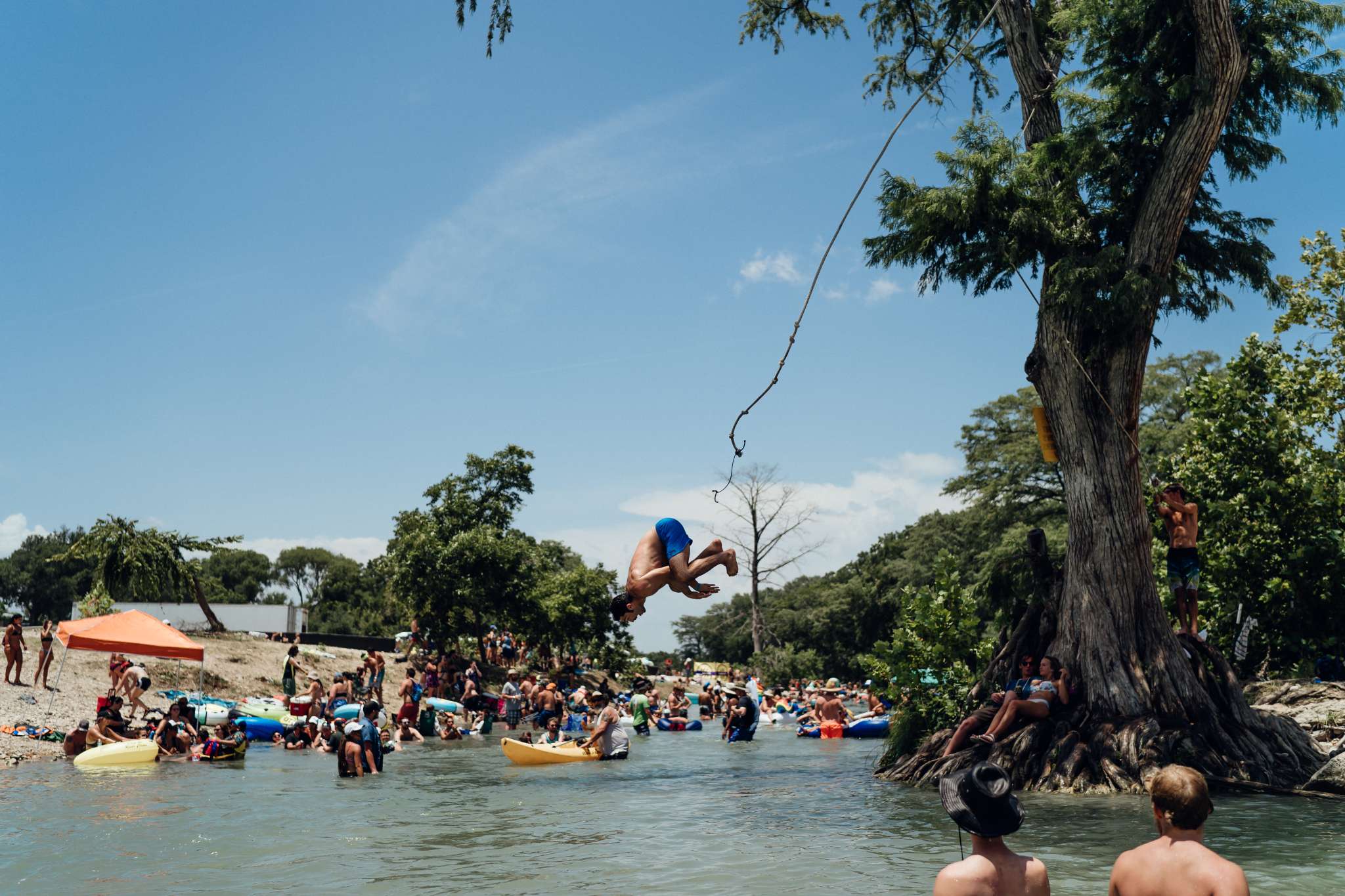 "Our Float fam' can expect an unparalleled summer experience that celebrates our roots as the first and only Texas music festival centered around floating the river and camping – true Texas traditions," said Marcus Federman, Float Fest Founder. "Our lineup, experiential offering and new, pristine Ranch location make this a can't miss event."
The festival will be held on a 765-acre private ranch in Gonzales, TX, conveniently located just over an hour from both Austin and San Antonio, two hours from Houston and situated right off of major highway US 183. Daily shuttles will be offered from these cities, including San Marcus to and from the ranch, and are available for purchase on the Float Fest website. The location is adjacent to the city center of Gonzales, providing access to grocery stores, retailers, hotels, restaurants, and more. The ranch is three times the size of the previous Float Fest venue and offers a multitude of benefits to festival goers.
With over 450 acres of natural trees creating shaded canopies around a majority of camping sites, fans attending will have their pick of excellent options to stay on site. The Pecan Forest – named for the 100-200 foot tall natural pecan trees that encompass the area – and The Grove both have general and preferred camping locations which offer the closest proximity to main festival grounds and tubing entry point. VIP Music ticket holders have the option to purchase a VIP Camping pass which offers the closest proximity to the main festival grounds and tubing entry, exclusive showers and amenities. Prices vary per location and each camping spot is 20 feet x 20 feet, which is good for 1 vehicle and/or tent(s) – depending on the size. Attendees must have a music wristband to access the camping grounds, and separate camping pass must be purchased per vehicle and/or tent(s).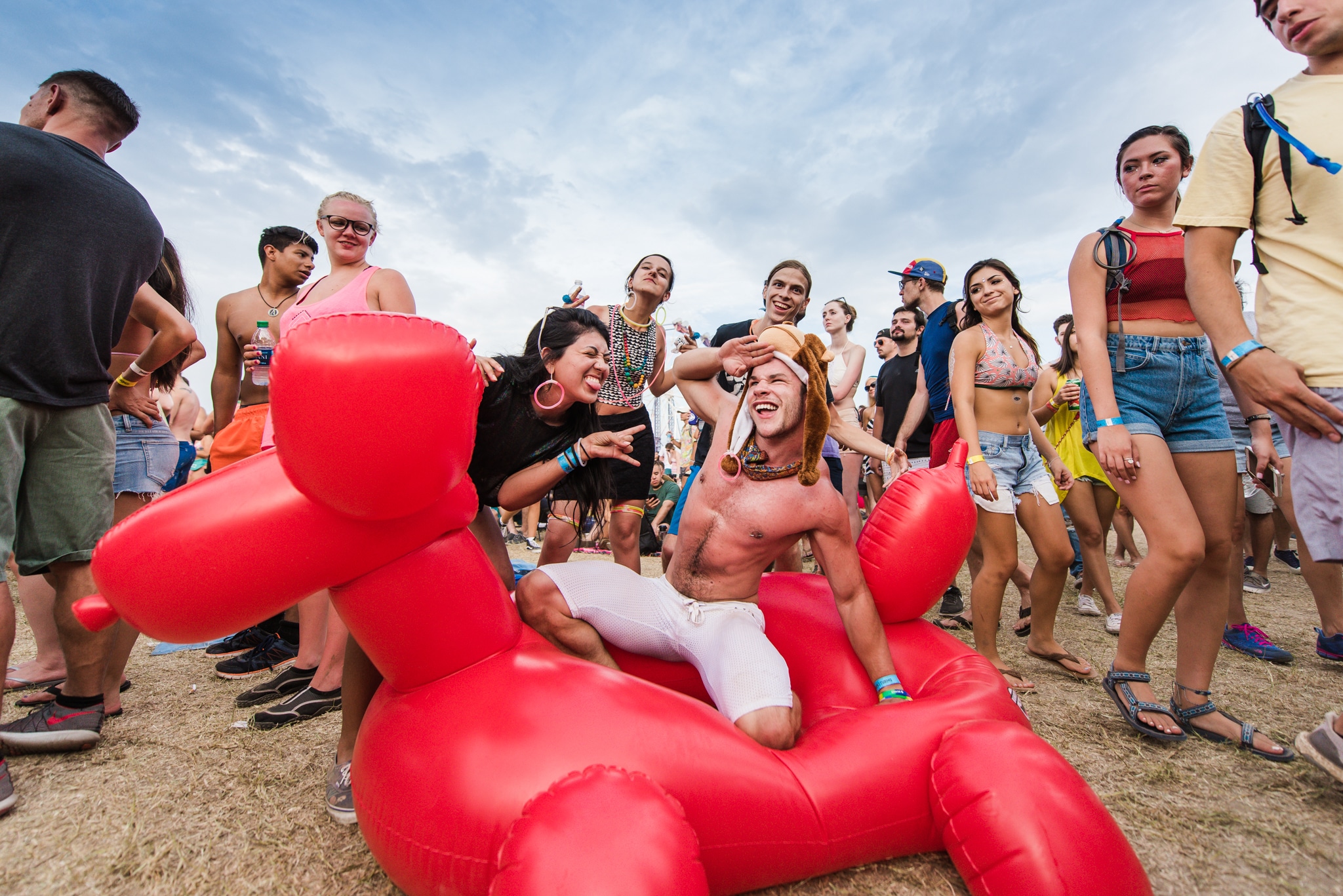 The Float Fest ranch also offers a completely enhanced, two-mile tubing experience. With the Guadalupe River forming a horseshoe shape around the entire festival site, the river entry and exit points are conveniently located within walking distance. Guests will have access to a new Draft Beer Bar at the tubing entry point to fill up their own container and eliminate the need for lugging a heavy cooler.
Coca-Cola will be the presenting sponsor of the event in support of the brand's summer campaign, launching this May. The company plans to offer several promotions in the leadup to the event and will have numerous activations on-site to engage attendees and help them make the most of their summer and festival experience.
"Float Fest is the perfect way to bring summer alive for Coca-Cola fans in Texas and the surrounding states," said Ryan Keen, Senior Marketing Manager, Central Zone, for The Coca-Cola Company. "As presenting sponsor, we have some big plans to share in the coming months to refresh, engage and entertain the Float Fest fam'."
For a limited time only, guests can purchase a discounted weekend GA Music and Tubing bundle, which includes access to all music programming and tubing on Saturday and Sunday. Those seeking a more deluxe offering can spring for a limited quantity, VIP Premium Weekend pass, which offers access to all music programming, side stage viewing with direct access to a private backstage bar and lounge located behind the stage, VIP-only air-conditioned indoor area, weekend tubing pass, exclusive merch package ($50 value) and more.
Festival goers can begin arriving as soon as 12 p.m. on Friday, July 22 and those with weekend passes will have access to an exclusive Float Fest kick-off party on Friday night. Entertainment will be announced at a later date.
Featured Image Credit: Giant Noise