Peppermint Parkway at Circuit of the Americas is now open and back to bring everyone some holiday cheer! Bigger and better than ever before, this year there will be two brand new holiday villages — in addition to everything they've had in years past — and a special new hourly performance with the potential for a little audience participation.
The drive-thru experience will follow Pepper and Mint on their journey to deliver letters to Santa. Enjoy a mile of beautiful light displays as you head through Candy Cane Cruise, Gingerbread Alley, the brand-new Onederland and Twinkle Trail, and many more, before finally making your way to Club Sleigh — the hottest nightlife spot for Santa's elves!
But the parkway is not all there is to enjoy at COTA! You won't want to miss all of the amazing activities at Peppermint Plaza, which can be visited before or after your drive. Here you can get your snack on with plenty of delicious food, sweet treats, and warm drinks from a variety of food trucks throughout the plaza. You can hop on the Peppermint Express to enjoy a festive ride around the plaza, sing carols, write letters to Santa, stop under the Mistletoe, and even meet Pepper and Mint!
For those looking for a little more thrill this holiday season, the plaza also has a wide variety of amusement park rides, a zipline that will allow you to see the whole parkway from the sky, and racing at COTA Karting! The Karting in particular will make you feel like a mini F1 racer, with a mile-long track to race on and karts that reach around 55 mph.
A new addition to the Plaza this year comes as a special performance at the North Pole Palooza. Santa will take the stage with music, dancing, a reading of Twas the Night Before Christmas, and an incredible snow-filled finale. The performance will happen three times a night, at 7, 8, and 9 pm.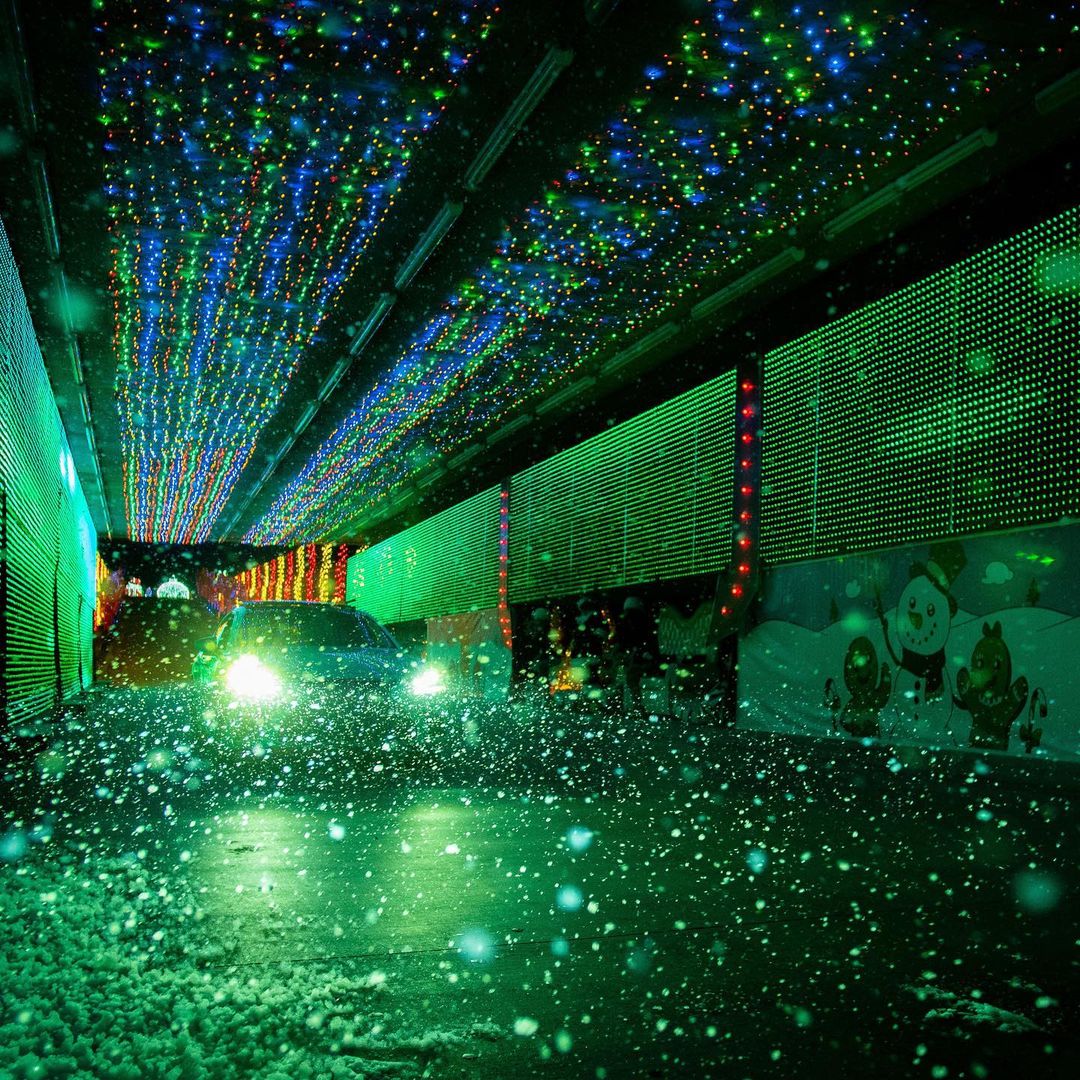 Peppermint Parkway is open nightly through December 26th at 9201 Circuit of the Americas Blvd in Austin. Tickets are $40 for Parkway Admission, but for $65, you get the chance to take a lap around the F1 racetrack! Grab the Polar Express Package to skip the line for fast pass access.
Peppermint Parkway features 20 charity nights supporting I Live Here I Give Here and Amplify Austin. These nights are extra special, with charitable contributions going directly to about 700 local non-profits focusing on human rights, animal rights, literacy, and more.
Whichever night you visit, get out and enjoy some festive cheer this holiday season!